How to travel around Australia on your Working Holiday Visa.

Visiting Australia on your working holiday visa and want to know where to travel? Here we have a summary of the best places to visit in Australia.
You all know that Australia is huge! Now, this isn't a full geography lesson but here is an overview of the main places you might visit during your time here on your Working Holiday Visa.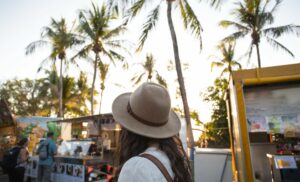 New South Wales
Compared to the rest of Australia New South Wales doesn't look much on the map, but looks can be deceiving. New South Wales contains Australias largest city, Sydney. Teaming with life, multiculturalism, and the iconic Opera house this city by the sea is the perfect place to start your Australian adventure.
Are you thinking of starting your adventure in Sydney? If so check out our article here: Are you arriving in Sydney or Melbourne?
New South Wales also boosts the Blue Mountains and Hunter Valley, two regional areas that are easily accessible and throw you straight into the real Australia.
Surfing is a popular past time in Sydney. Make sure you take a lesson in Bondi Beach Sydney or further north in Byron Bay. We even have a surf camp you can visit in New South Wales.
Queensland
An eco-tourists dream Queensland takes us from old-growth rainforest to Reef with just a sandy beach in between.
An unspoiled tropical paradise from the Gold coast to Gladstone, from Fraser Island to Fitzroy Island. Plus lush Jungles!
Northern Territory
The Northern Territory is the old beating heart of a pulsating country. Possessing a passion for its history and ancient civilization with the ability to showcase the best rock formations and gorges in the southern hemisphere. Wonder between campsites at night and get lost in the billions of stars that dot the sky above. Wake up to dingo footprints etched in the sand and finish the day chasing camels into the exploding sunset. Eagles and Kangaroos paint a silent skyline when driving thousands of miles through the red sea to find amazing rock formations pounding the sky above.
Waterfalls and watering holes are surprising gifts in the desolate landmass. But don't be fooled, there is more to find in this territory than what initially meets the eye. Find out more than you thought was possible about Australia by delving into its rich Aboriginal history and find out why Uluru, Kata Tjuta, King's Canyon, Kakadu, and Litchfield National Parks are a lot more than just very old rock formations and waterfalls, but a symbol of a country working together to move forward.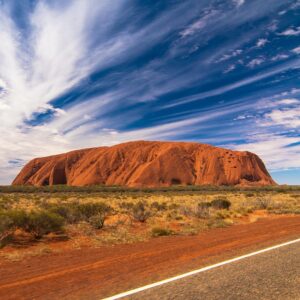 South Australia
Heading west from the east coast of Australia the landscape drastically changes from rain-fed temperate forest to the rugged dry red earth. From the vibrant wine country of the Barossa to unfamiliar vistas of crater-like Coober Pedy, South Australia is a land of extremes.
Victoria
This small southern state is one not to be missed. The epicenter of cool, it boasts coffee, culture, and koalas and is home to the most scenic drive in Australia. The great ocean road, a short coastal drive from the mighty city of Melbourne is a bucket list every traveller heading south.
"Make sure to not just work but also travel around Australia on your Working Holiday Visa." Real Adventure Group
Tasmania
Escape the hustle and bustle of Mainland Australia to a land that time forgot. Tasmania, home to the purest air on earth, sprawling verdant green valleys, meandering waterfalls with wildlife aplenty.
Western Australia
Blessed with beaches and biodiversity, Waterfalls and Wineries Western Australia is a large playground for the adventure traveler.
Our favourite spots to travel in Australia
We have so much advice on how to travel when you arrive in Australia. DM us for personalized advice just for you. this is all pretty general.
We have narrowed it down to a few of our fave spots here.
Seeing all the places really depends on how much time you have to travel to Australia. You may also have a list and recommendations from friends, that are on your must-see list. Gathering all the information and researching your visit to Australia can be really fun, at Real Aussie Adventures we try to make things simple for you!
Our favorite destinations in Australia to help you start planning what to see and where to go.
Sydney
Sydney is on everyone's must-see list when they come to Australia. That's why most of our longer overland trips start in Sydney, its the perfect place to start your Australian adventure. Sydney is a great place to arrive and settle into the Australian way of life, as it has some of our most famous sights to see. Bondi beach, the Sydney Opera house, the harbor bridge, Darling harbor there is plenty to fill your first few days in Australia.
Must do Sydney day tours:
Most of this can be ticked off on your Oz Intro welcome week in Sydney.
The whole East Coast
A backpacker institution and a must-do on your year in Australia. Travel Sydney to Cairns. Activities include visiting stunning Fraser Island, sailing the Whitsunday Islands, chilling in Byron Bay plus a hop over to magnificent Magnetic Island.
Uluru
Everyone's Australia bucket list includes watching sunset and sunrise at Uluru! It's a must-do!!
Over 250,000 visitors come to the National park every year, so you can see it's a must-visit destination. This giant rock formation has both geographical and cultural significance in Australia. Uluru is 860 meters above sea level and 348 meters above ground, pretty tall. We do not recommend climbing Uluru, due to cultural reasons. Most travelers to Australia will fly into Alice Springs or Ayres rock instead of traveling overland to the red center. That's because of our great distances in this county, everything is very spread out. You can travel overland from Darwin or Adelaide, but it's not possible to do a day trip from Sydney to Uluru unfortunately.
Tours to Uluru:
"It's a coastal road with the most stunning limestone rock formations. It's a wonderful scenic drive, and there is a chance to get very up close to native Australian wildlife." Real Adventure Group
Kakadu National Park
In the Top End of the Northern Territory, you will find Kakadu National Park. Our tours take you to Kakadu from Darwin. Darwin is easy to access as it has an international airport. So it can be a good starting point for your travels in Australia if you are coming from Asia. (But we wouldn't recommend it- Sydney and Melbourne are a lot better for getting that arrival admin done! ) Do head up to the Top end though- out of this world!! We have a lot of our longer overland tours starting in Darwin. Including our most popular Darwin to Sydney tour and our Darwin to Adelaide trip. Kakadu National Park is a great spot to see Crocodiles in the wild on our Billabong cruises. 
Tours to Kakadu:
Before heading to Kakadu National Park check out when is best to travel to the Top End. Best time to visit Kakadu National Park.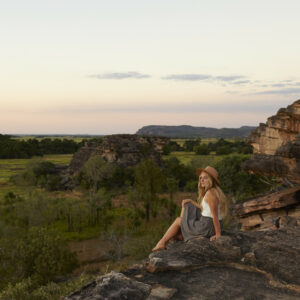 Whitsunday Islands
The Whitsunday Islands are off the coast of Queensland. They can be accessed from the town of Airlie Beach. this is one of the most visited towns on the East Coast of Australia. You can also Skydive over the Whitsunday Islands, a scenic flight and adventure activity combined. The Whitsundays are 74 islands, mostly unpopulated that are all set in the heart of the Great Barrier Reef marine park. Snorkeling here is out of this world, take time to hang out on a boat and relax on Whitehaven beach.
Tours to the Whitsundays:
2-day 2-night Sailing Adventures
Social boat on the Whitsunday Islands
How to pick the best Whitsunday Island sailing tour is always a top question we get asked here at Real Aussie. So of course, we just had to break it down for you all to make your choice easier to manage.
How to choose a Whitsunday Sailing Adventure.
Cairns
Up in the tropics of far north Queensland, we have the town of Cairns. This is the gateway to the Great Barrier Reef and a very popular place to visit on your grand Australian adventure. There are many snorkeling and dive tours leaving from Cairns to take you out to the reef. There are also plenty of other day trips to take from Cairns, out to the Daintree rainforest, Cape Tribulation, or to the Atherton Tablelands waterfalls. Both areas are old-growth rainforest and a tropical wonderland for wildlife and nature. There is also some fun to be had in Cairns with Australia's only Bungy Jumping site just a few minutes out of town.
Tours in Cairns:
South Australia
Sitting just off the East Coast, South Australia is often missed out from a bunch of backpackers' itineraries. But coming in fifth on the Lonely Planet's list of destinations you need to visit in 2017 might change that. And so it should. With world-class animal encounters – including one of the only places in the world you can dive with Great White Sharks – epic wineries and some seriously Instagram-able scenic spots, South Australia really has something for everyone
Tours in South Australia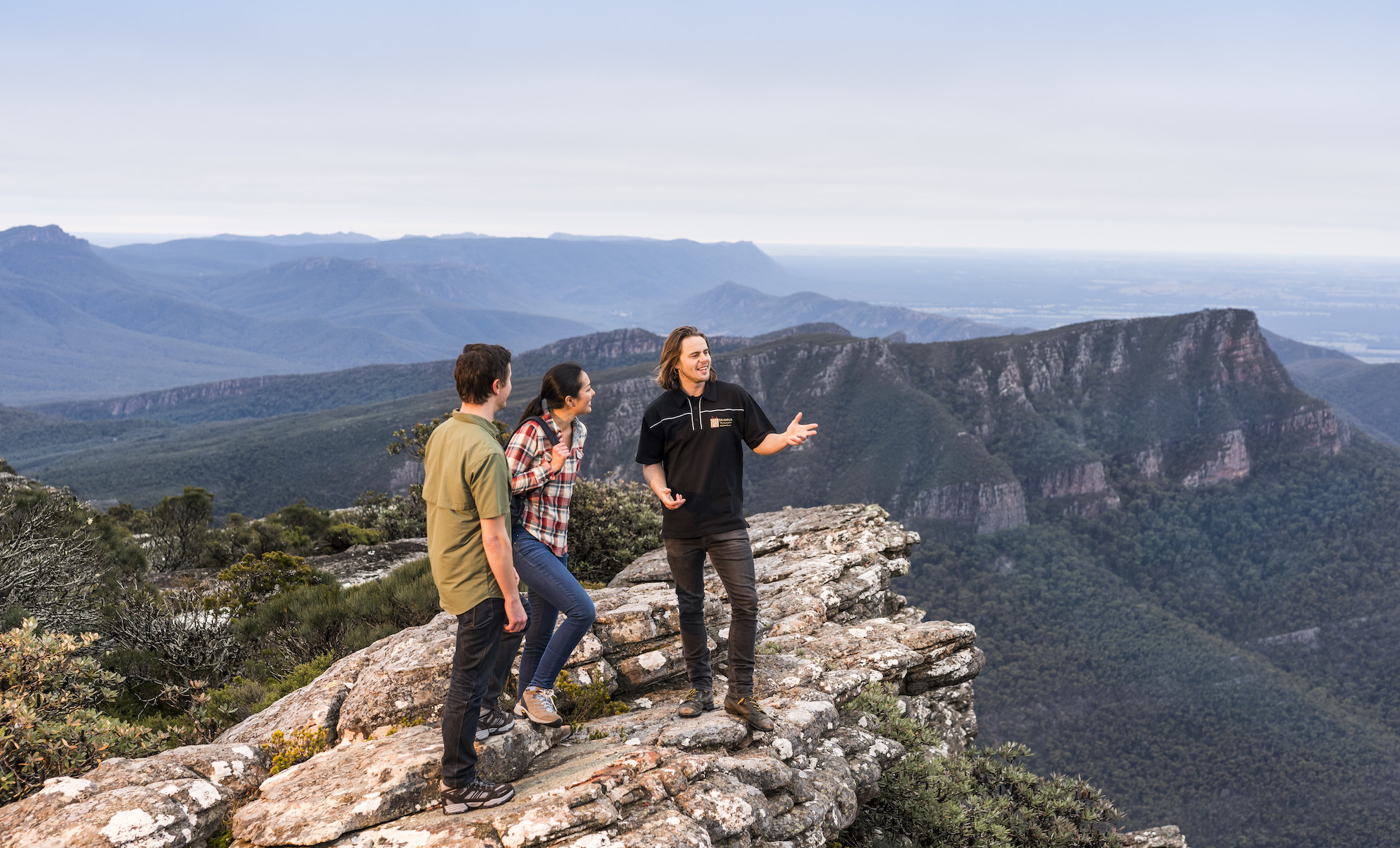 Do many people travel to Australia alone?
Yes, Australia is one of the safest destinations for solo travelers. Australians are friendly, you will meet lots of other travelers if you stay in hostels. 
If you are thinking of coming to Australia alone then check out our blog on solo travel on your Working Holiday visa: Should I travel to Australia alone on my working holiday visa?
To make friends when you arrive we would advise booking onto a Welcome Week. This would be in Melbourne or Sydney giving you a week to get to know others who have just arrived, familiarise yourself with the city, and find out about job and travel opportunities. The perfect arrival package if you are a solo traveller, or just up for making some new friends and having an action-packed start to your time downunder. 
Check out this Fab video of our Work and Travel Melbourne Arrival week package
Check out our amazing video of our Work and Travel Sydney Arrival week package
More advice on how to travel around Australia on your Working Holiday Visa.
We have plenty more content about travelling to Australia on your Working Holiday Visa. So get stuck in and have a read to learn lots more before you come to Australia.
Updated in 2021 we have all the news on the recent changes to Working Holiday Visas here in Australia: Changes to Australian Working Holiday Visas
Not sure if you should choose Australia for your WHV? Check out our helpful blog:  Should I do a work and travel package in Australia?
It's so hard to decide where to arrive when you come to Oz on your WHV so here we break down the MANY pros and cons of where you should start your time in Australia: 
Should I start my Australian Working Holiday in Melbourne or Sydney?
Real Aussie Recommendations
Explore the unexplored in Australia. Don't just stick to the same East Coast trail as all the other backpackers.
Travelling Solo? Jump on tour to make friends and meet new people.