Should I travel to Australia solo? Is it safe?
If you come to Australia alone, you won't be alone for long.
We would 100% recommend coming to Australia alone. Most people who join our Welcome weeks are solo travelers and the majority on our tours too.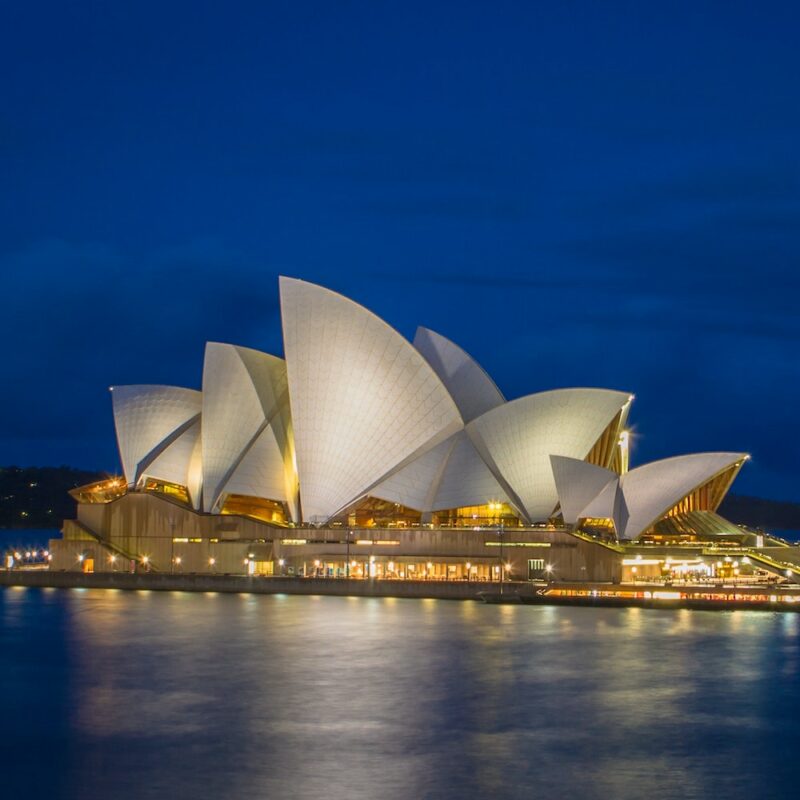 Travelling Solo Downunder
You will be totally independent if you come to Australia. No one to answer too. No friend who wants to go travel the East Coast while you want to travel the West. Coming solo gives you the chance to shape your trip however you like.
Traveling with a friend or boyfriend can be tricky if one of you gets a job and the other doesn't. You could be in Perth 3 weeks once looking for a job while your best friend gets a job on the second day. You will be restricted by having a travel buddy who wants to stay when you want to go.
Planning to come to Australia with a friend and then they let you down at the last minute. This happens a lot!
Why I came to Australia alone
Most of our arrival week enquiries start as two mates coming together and one of them canceling closer to the time of booking. Don't give up if this happens to you- you should still come to Australia!
This story is totally familiar to me. I had my whole trip planned with a friend from Uni and about 4 months before she called to say she had met this guy….blah blah…you know the rest. She pulled out and I was left thinking maybe it wasn't meant to be after all. I had already got my WHV- we had both applied. We had checked out the flights and set dates and everything. I had worked 2 jobs to save the cash, not been on holiday or to a music festival for over a year. I was all prepared and ready to go, couldn't wait to quit my lame sales job. I had even told all my friends I was going for a year in Australia. I would now have to tell them she had pulled out and I was too scared to go alone. That didn't feel good.
I then thought NOPE, you know what I can do this. I had done my research, I had the money saved…I just didn't know what to do when I landed. I would be alone. Where to start.
Sydney Welcome week
Then I found out about the Welcome week in Sydney. It would give me 8 nights in a hostel room, activities each day all planned with a guide who I could hammer with questions, nights out so I could work out where to go after dark but not alone and help with sorting out all my bank, tax, job stuff. Sounded perfect. I booked it 48 hours after that friend cancelled on me. I was going to Australia!!
And you know what that first week was a bit intense, I had no clue. It was like the first week at Uni x100. But doing the Bondi to Coogee walk 4 days after my touchdown in the land down under I thought….her loss!
You will meet so many solo travellers, especially during your welcome week. Everyone is in the same situation.
Travelling solo is such a good way to get to know yourself. You can start again when meeting new people who haven't known you for years at school or uni. You can figure out what's important to you, how you react to situations and the person you want to be.
Solo Working Holiday Visa in Australia
Australia is a pretty safe country to come on your working holiday visa. Just act with the same caution you would at home and you will be ok.
Even if you are an introvert being in hostel dorm rooms kinda forces you to interact with others. Meeting people from all over the world and learning about so many different cultures. You will find those who travel with a buddy are less likely to talk to you- as they have their friend. It's the solo travelers who are keener to meet people and form bonds.
Taking a tour is the perfect thing in Australia if you are traveling solo. Driving for miles in the outback alone is not only a little risky but also super lonely. So if you find you haven't made any friends during your first week in Australia (unlikely) then book onto an adventure tour as quickly as possible. There's nothing like 10 days of camping and hiking through the outback to bond you as a team!
Wherever you start in Australia we have a welcome week for you!!
Work and Travel Australia Sydney Welcome Week – 9 Day Oz Intro Sydney Working Holiday Package
Work and Travel Australia Melbourne Welcome Week- 8 Day Welcome To Travel: Melbourne Arrival Package