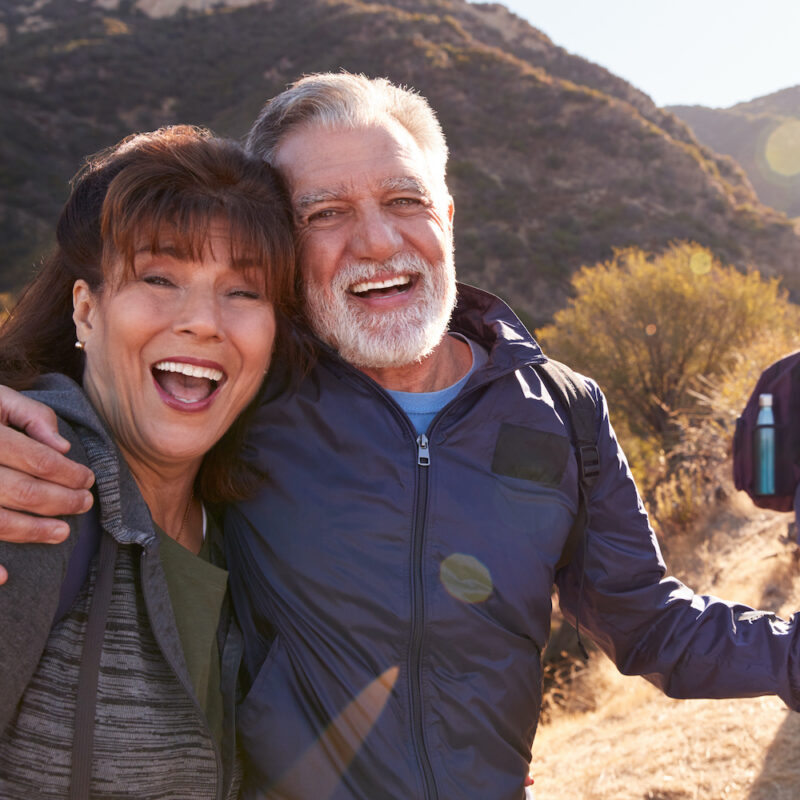 Real Aussie Says
This tour starts and ends in Ayers Rock so you can fly straight into the Red Centre and be immersed in the outback moments after landing. Experience the wonders of Uluru (Ayers Rock), Kata Tjuta, and (Kings Canyon), we'll give you the opportunity to really experience the desert – driving on dirt roads, avoiding the crowds, and sleeping at our remote private bush camps.
4 Day 4WD Uluru Red Centre Safari
Experience the wonders of Uluru (Ayers Rock), Kata Tjuta (The Olgas), and Watarrka (Kings Canyon) on our four-wheel-drive guided outback adventure Uluru tour. You will travel in our purpose-built 4WD vehicle with our experienced guides. Get off the beaten track in the outback driving on the desert dirt roads.
What sets this tour apart is our remote private bush camps- you can avoid the crowds and sleep under the clearest southern stars. No distractions! Choose to try out a traditional Aussie swag to sleep in or the comfort of our permanent safari tents. Witness stunning night skies around the campfire.
Choose from two departure locations, Alice Springs or Yulara (Ayers Rock Resort), and dive straight into the icons of the region.
We can't confirm real time availability on this tour. Please enquire about this trip and we will get immediately back to you!
Our travellers often combine this trip with some of these trips:
Itinerary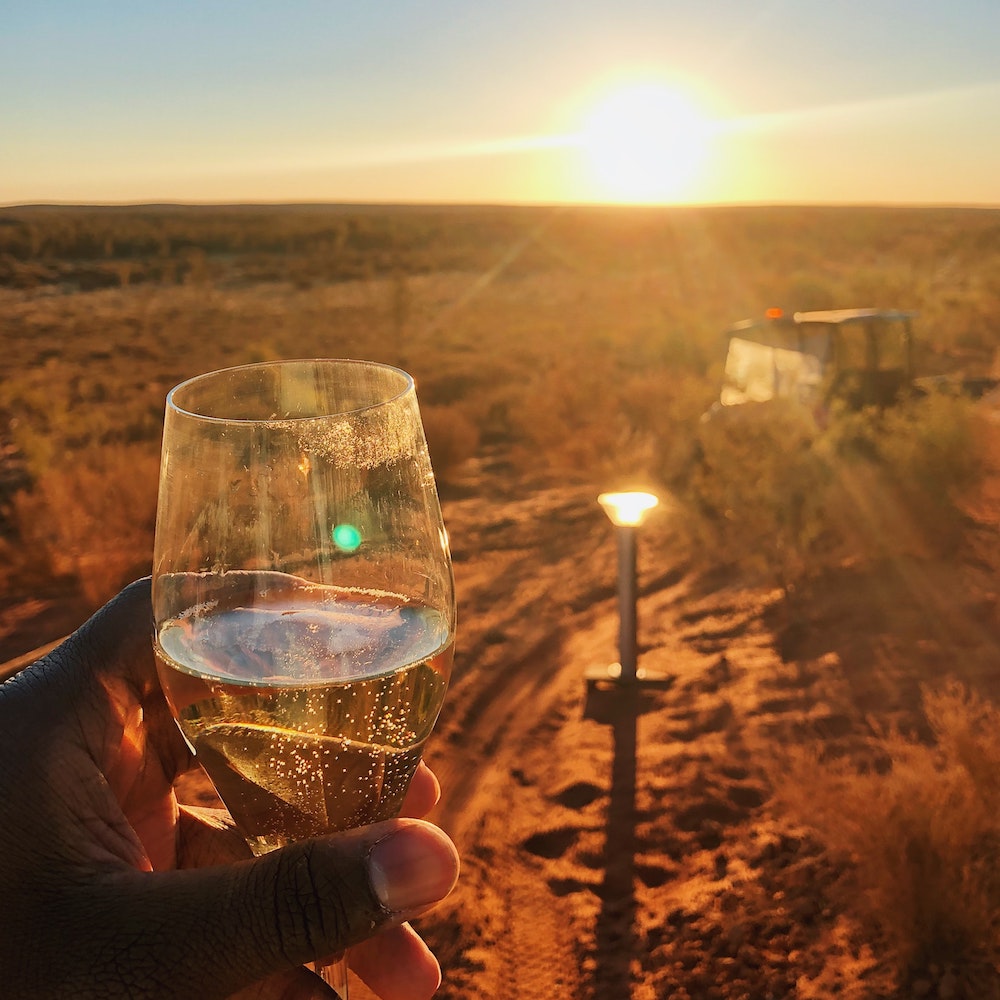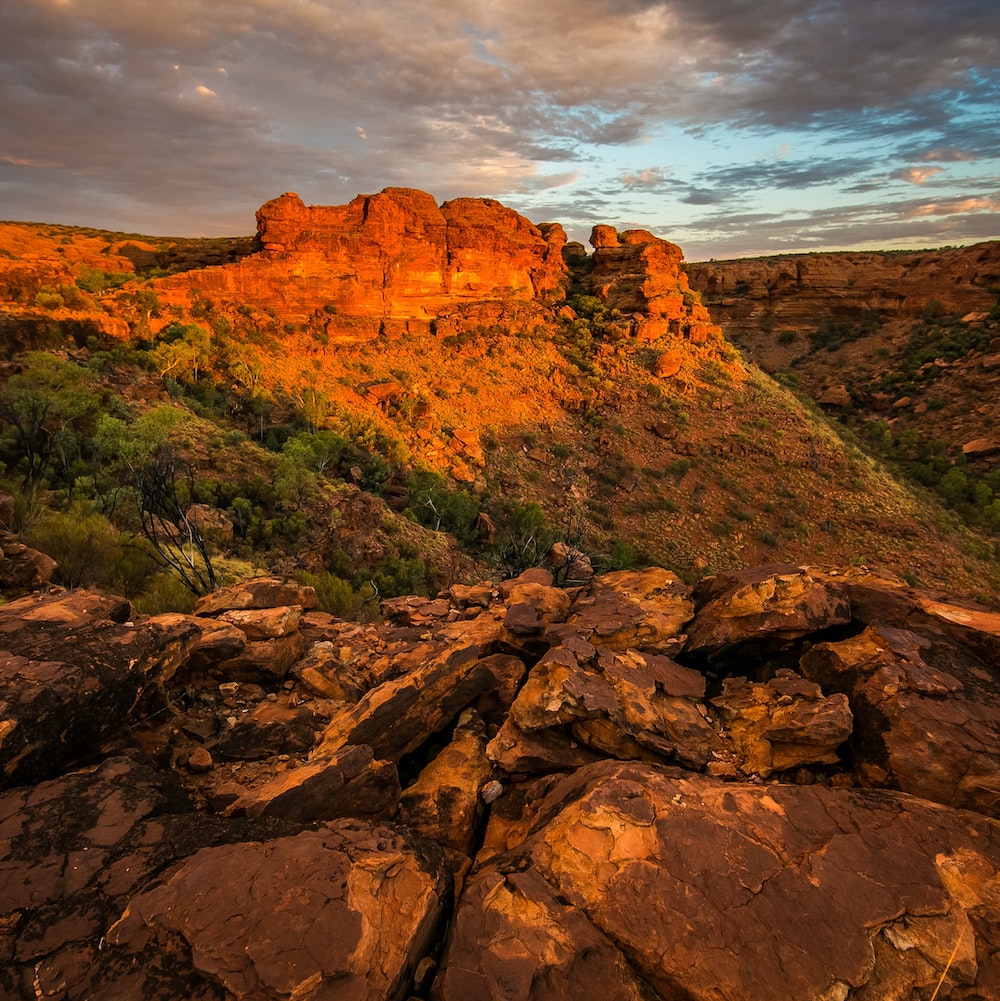 Guided walk at Uluru
Sunset with wine and nibbles at Uluru
Valley of the Winds walk at Kata Tjuta
Karrke indigenous cultural experience
Hiking Watarrka (Kings Canyon) National Park
Torch
Wide brimmed hat
Sunscreen
Insect repellent
Water bottle (minimum 1.5 litres)
Walking shoes/boots
Sleeping bag (if you prefer to use your own)
Toiletries
Swim wear
Towel
Camera
Comfortable and casual clothing for 4 days
Safari is not suitable for children under 5 years of age.
Please ensure you have had lunch prior to your collection as we will be travelling straight to Uluru-Kata Tjuta National Park to start the afternoon's sightseeing.
The single pricing option offers you a guaranteed single permanent tent during the Safari. As we do not always travel at capacity, some guests may be given a single tent without a supplement on location. No refund is given for those that have paid the single option in these circumstances. Additionally, for those that have chosen single pricing and choose to sleep in a swag, no refund is offered for the single pricing paid.
Where can I join this tour?
This tour can commence in Alice Springs at 6:00am. If you are joining us in Alice Springs please arrive into Alice Springs the day prior to tour start date.
This tour starts from Ayers Rock Airport meeting flights arriving between 12:30pm and 1:50pm
Or we pick up at Sails in the Desert Hotel at 12.30pm.  If you are arriving on flights into Ayers Rock airport earlier than the above times you can take the free shuttle from Ayers Rock Airport to the Sails in the Desert hotel within Ayers Rock Resort. Please advise flight number when booking.
If you are arriving on flights into Ayers Rock later than 1:50pm cannot begin this tour on the same day.
Where and when does this tour finish?
We drop off at Ayers rock resort or Uluru airport around 9am on day 4 of the tour.
Or you can return to Alice Springs around 4pm. Please plan to fly out of Alice Springs the following day. Contact us for accommodation booking.
How much luggage can I bring?
You can bring up to 15kg of luggage to be stored in our trailer while traveling, we advise you to bring a day pack for access to day-to-day items.
How physically fit do I have to be?
Our tours are active adventures that include a fair amount of walking, hiking and water based activities. Walks can extend to 4 hours duration in warm to hot conditions, so a reasonable level of fitness is required, We don't expressly set any age restrictions. Our tours are a mix of true outback adventure camping to soft camping. Less demanding treks/walks are available at most locations for those less active. Regardless, good health is important but ultimately, it is an open and positive attitude that matters. It is very important that any pre-existing medical conditions are discussed with our staff at time of booking.