Real Aussie Says
The Blue Mountains is a perfect getaway from the hustle and bustle of exploring Sydney city. Its a chance to get up close and personal to Australia native animals at Featherdale wildlife park.
1 Day Blue Mountains Tour
Take a day out from Sydney to the nearby iconic Blue Mountains and go bush walking, visit a wildlife park, see the Three Sisters rock formation, enjoy lunch and see Wentworth waterfall.
The Blue Mountains day trip is our most popular day tour in Australia. Explore the beautiful World Heritage-listed Blue Mountains.
First up is a little visit to Featherdale wildlife park to have your photo with a Koala and hand feed the Kangaroos. Then enjoy a hike to see the Three Sisters Rock formation and see why the Blue mountains got its name.
The best Blue Mountains day tours escape the city and start the day with a visit to the awarding-winning Featherdale Wildlife Park. This hands-on experience gives you the opportunity to touch Australian wildlife up close, take a selfie with a Koala, hand-feed a Kangaroo, and see all your Aussie favorites.
Join our eco-accredited guide as they take you on an amazing bushwalk through the World Heritage national park. Stone hop across a stream, follow the edge of the cliff, see awesome views, take great photos from lookouts, and marvel at a stunning waterfall.
After a big bushwalk, enjoy a tasty picnic lunch made with fresh local produce. Be amazed at the famous Three Sisters rock formation on your Blue Mountains tour, one of the most iconic images in Australia. The views overlooking the Jamison Valley are incredible. As well as getting that classic photo, you'll hear the stories of the local Aboriginal legends.
Next, you'll discover the Furber Steps, a path cut into the side of the cliff. Descend into the valley surrounded by rainforest, see waterfalls and stunning views of the valley and Three Sisters. At the bottom, you can choose to take the famous Scenic Railway back to the top (own expense) or challenge yourself to return via the steps.
Join us for breathtaking scenery on our Blue Mountains day trip.
Book Now
1. How many are travelling?
2. Select a date
3. Looks awesome!!! Book it!
Blue Mountains & Wildlife Park Colourful Day Trip (FLEXIBLE fare)
We can't confirm real time availability on this tour. Please enquire about this trip and we will get immediately back to you!
Our travellers often combine this trip with some of these trips:
Itinerary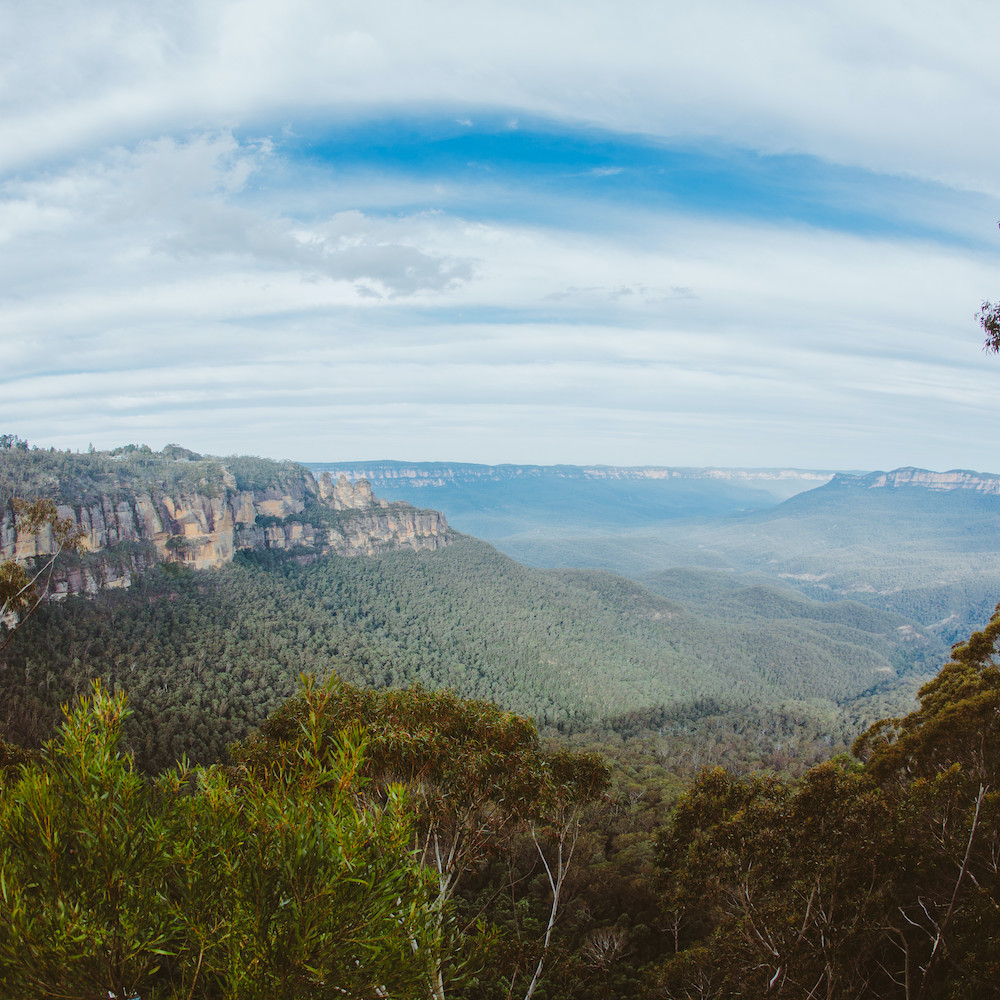 Featherdale Wildlife Park
Three Sisters Lookout
Blue Mountains National Park guided bushwalks
Hat
Sunscreen
Comfortable walking shoes
Warm/wet weather clothing
Water bottle
Money for the optional scenic railway
Itineraries are subject to change due to seasonal, cultural and weather conditions.
Do I need to wear special shoes for the bushwalks?
We recommend you wear enclosed suitable walking shoes. Thongs, sandals, high heels, or clogs are not suitable.
What is included in the picnic lunch?
A bread roll with your choice of filling (beef, chicken, ham, or vegetarian) and a sweet bakery treat.
What level of fitness do I need on tour?
There are different walks to do for different levels of fitness. It's encouraged that you do the hour long hike, so a good level of fitness is required. But there are other options if you are with a friend or parent who doesn't have a good level of fitness.
Reviews
Lloyd was a great guide and our day long trip was cool. Blue Mountains and a couple of other stops as well as a visit to the Featherdale animal sanctuary were awesome. Highly recommend!
Candace Nolan