Real Aussie Says
A full-on adventure in one of the most remote places in Australia! Action-packed Broome to Darwin Kimberley Tour Adventure and has us wild camping, hiking, and swimming across the Kimberley exploring the best of the Gibb River Road, Bungle Bungles, and Lake Argyle.
10 Day Broome To Darwin Tour
Travel Broome to Darwin through the remote Kimberley region of northwest Australia along the dirt Gibb River Road. Venture off the beaten track and deep into the Western Australian wilderness to explore The Bungle Bungle National Park, Lake Argyle and plenty of lush waterfalls.
Welcome to the ultimate Broome to Darwin adventure tour! If you love camping and amazing hikes, this journey is tailor-made for you – and our favorite moments, too!
Unleash your inner explorer on this unforgettable Broome to Darwin adventure tour. Book now and create memories that last a lifetime!
Prepare to be awe-inspired as you travel the iconic Gibb River Road and delve into nature's wonders. From hiking in Windjana Gorge to exploring Tunnel Creek, swimming at Bell Gorge and Manning Gorge, and hiking the breathtaking Purnululu (Bungle Bungles), every step will be a true marvel.
But that's not all! Experience the captivating beauty of Echidna Chasm and Cathedral Gorge, enjoy a scenic cruise on Lake Argyle, and camp on a secluded island, surrounded by its tranquil waters.
Immerse yourself in the untamed landscapes of El Questro and Nitmiluk National Park, and witness the famed Boab trees of the Kimberley region.
This is an adventure for the fit and active traveler. You'll have the flexibility of a private vehicle and the expertise of a passionate local guide, ensuring an enriching and personalized experience.
A true highlight is Purnululu National Park, home to the mesmerizing Bungle Bungles – a natural wonder you won't forget.
Remember, our Broome to Darwin 4WD tour is available only from April to October 2024, during the dry season. We tend to get fully booked early, and bookings for the 2024 Kimberley season are open now!
Embark on this life-changing, off-the-beaten-track exploration. Your journey to the heart of the Kimberley awaits – book now and embrace an adventure like no other!
Book Now
1. How many are travelling?
2. Select a date
3. Looks awesome!!! Book it!
Broome to Darwin 4WD Adventure
We can't confirm real time availability on this tour. Please enquire about this trip and we will get immediately back to you!
Our travellers often combine this trip with some of these trips:
Itinerary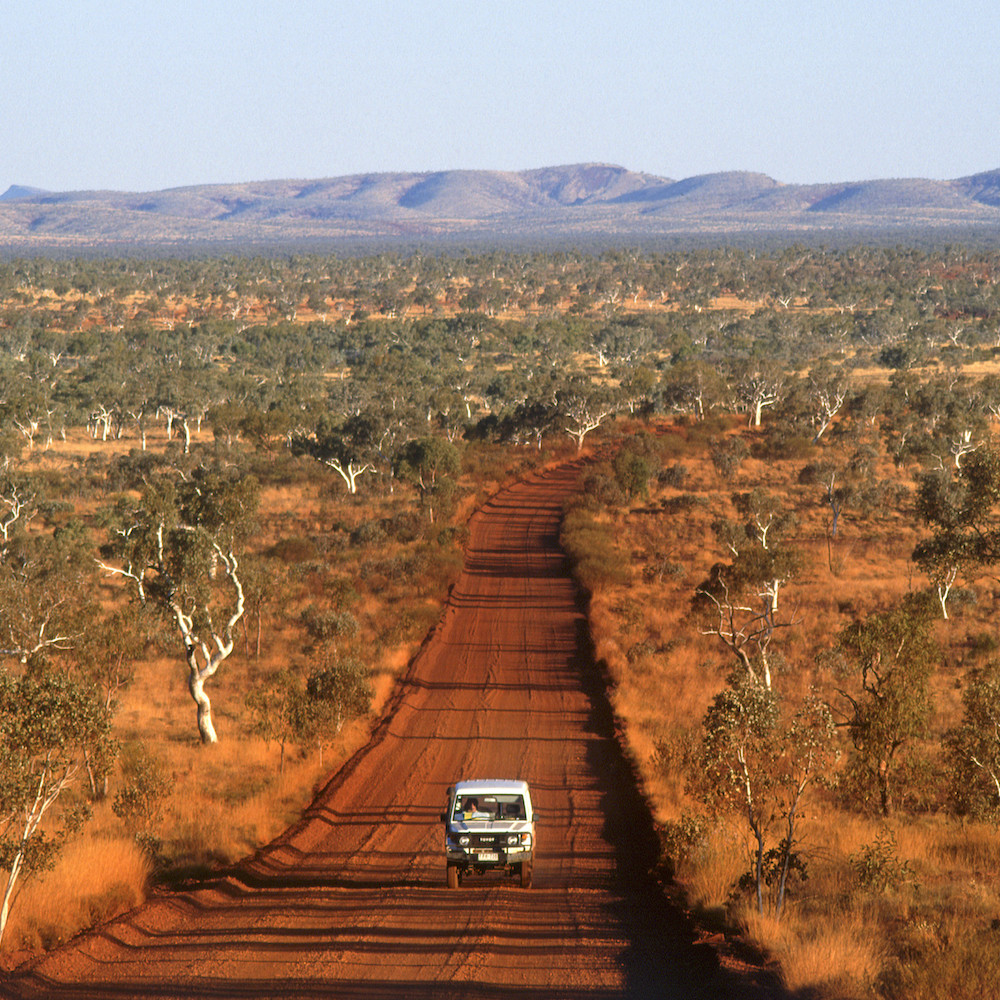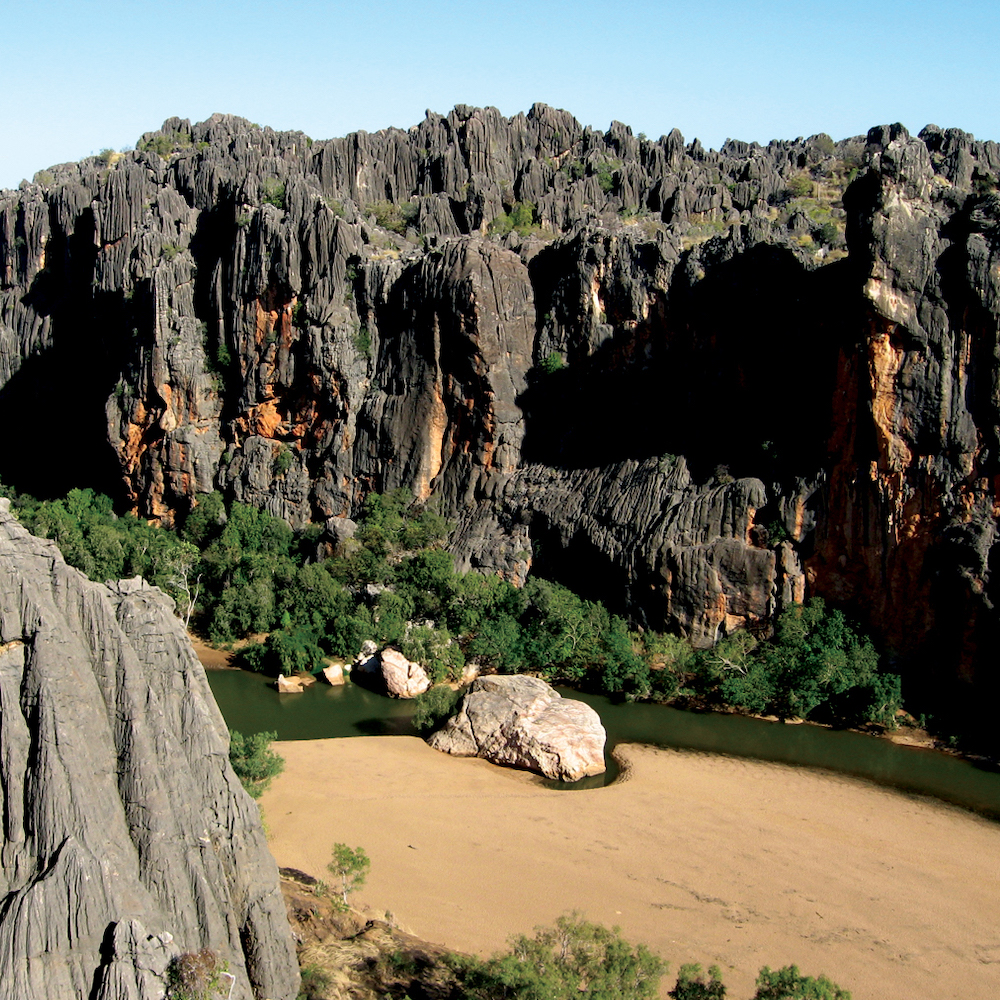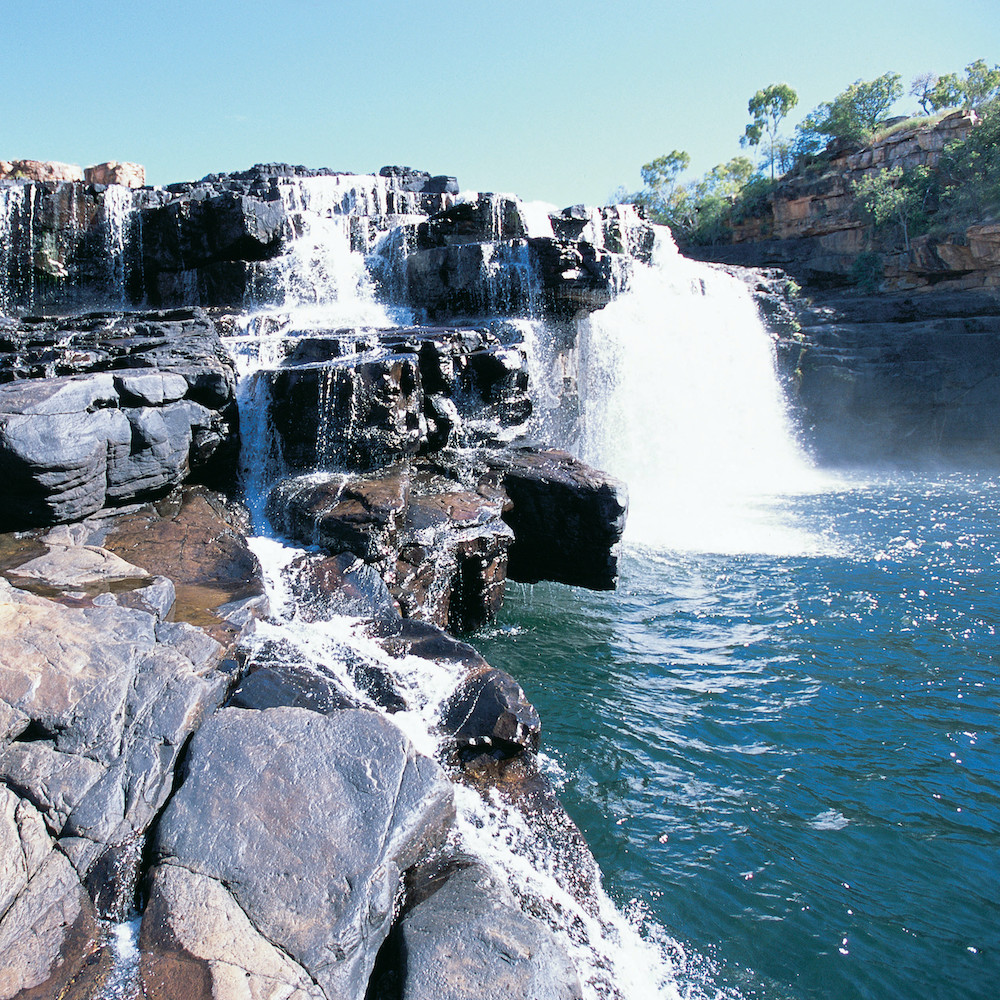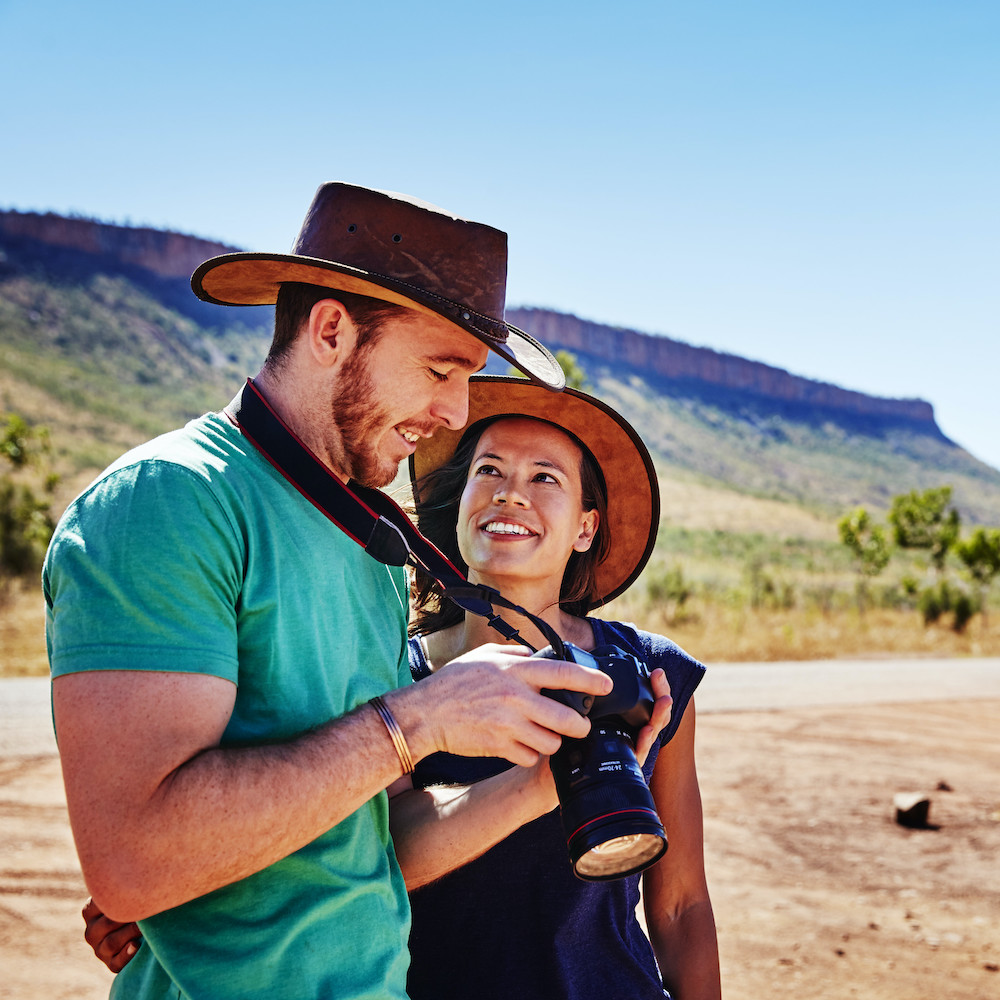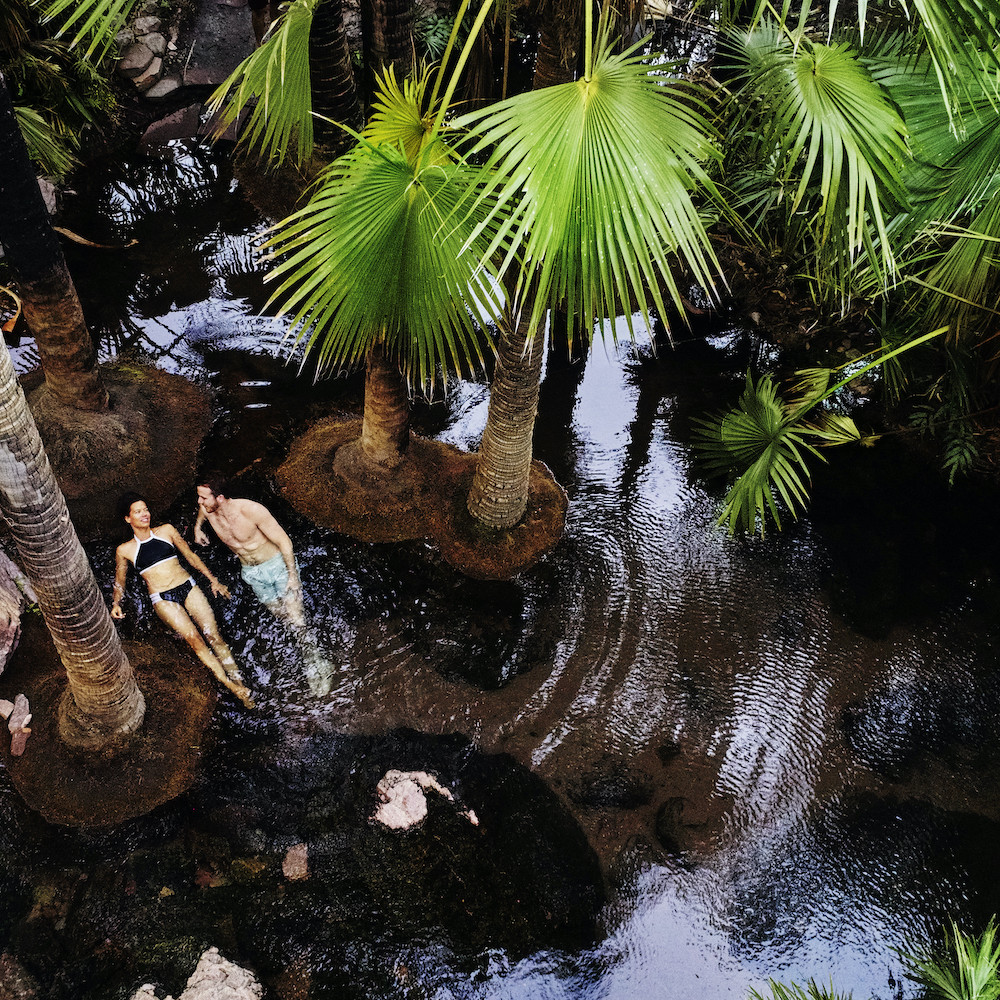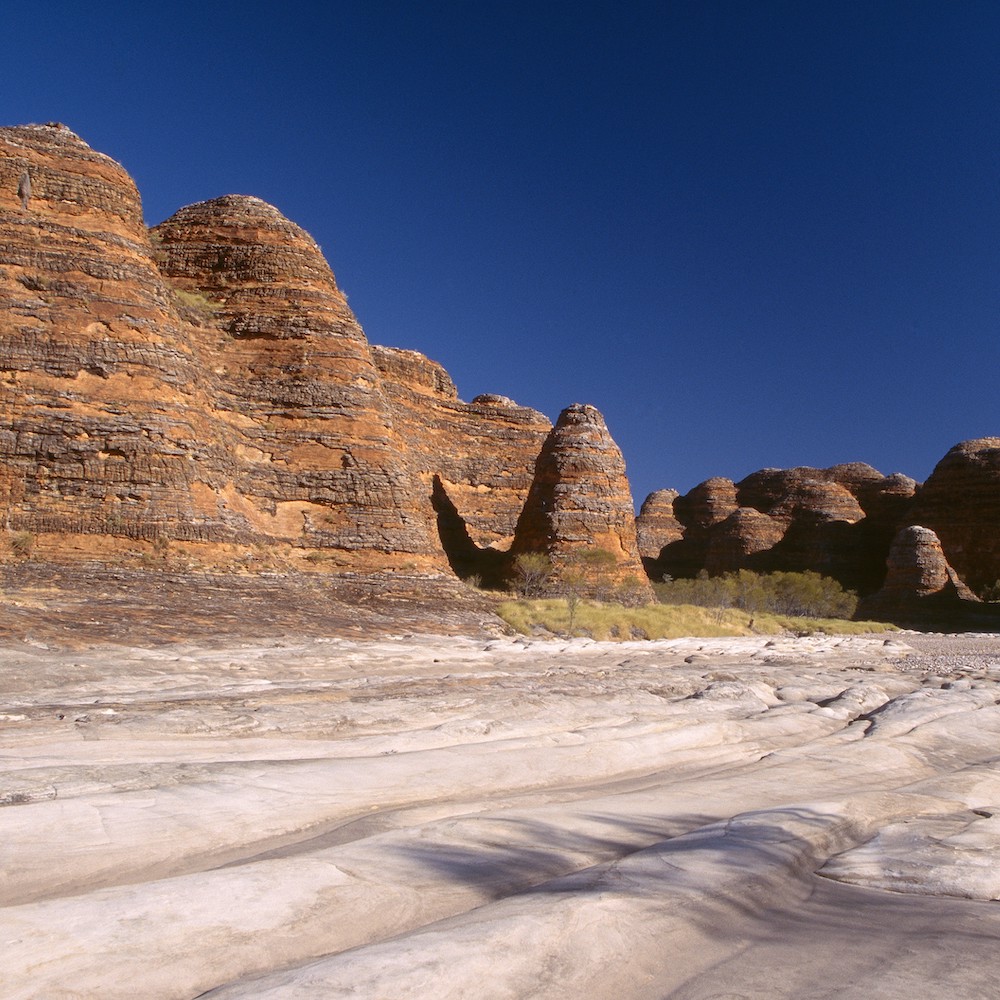 Experience the beautiful Kimberleys in rugged style with a local guide
Discover the untamed natural beauty of El Questro Statio
Paddle around in waterfalls, hike through gorges, and access remote
Marvel at the red domes of the Bungle Bungle Ranges in Purnululu National Park
Tour commences in Broome on Day 1 at 7 am. Please arrive the night before.
The trip finishes in Darwin (Day 10) at approximately 6 pm. Onward travel should be booked for the following day.
This trip requires a sleeping bag.
Please pack lightly, a strict maximum luggage weight of 15 kg packed in a soft-sided bag is required.
How active is this Kimberley tour?
To get the most out of this trip you need to be prepared for walks of between 3-9 km on some days. This may be on rough ground and perhaps getting feet wet in rivers and creeks. From Oct to March in the Red Centre, West Coast, and South of Australia you will experience temperatures of over 35 degrees Celsius (and sometimes well into the 40's) so be prepared to endure extra physical stress due to the heat at these times, especially while on walks. In the Top End of Australia (Kimberley and Kakadu) temperatures in the shoulder months of April, May and September, October humidity levels can be high and sometimes slightly uncomfortable.
This tour is only for fit, active, and capable travellers who can hike 3-9kms on consecutive days over uneven terrain, often having to climb or clamber over surfaces. Some hikes may require sections of walking/swimming through water. The temperatures can be extreme during the day, placing strain on the body. Due to the remote nature of the Kimberley region we use bush camps with limited facilities on some nights. This trip is swag camping. The operator reserves the right to assess the fitness capability of passengers prior to tour departure. Tour is not suitable for children.
These extreme outside temperatures can also place stress on the air-conditioning units within our vehicles which can make travelling uncomfortable. Your tour guide will assist with regular breaks and information to assist in keeping well hydrated.
Where will i sleep on tour?
You'll spend most nights of the trip sleeping in outback camping grounds. While it's all a part of the adventure, facilities can be extremely basic.
Camping (with facilities) (3 nights), Hostel (4 nights), Permanent safari camp (with shared facilities) (2 nights)
On tour you will be basic camping. Which consists of portable, easy to erect, dome tents. We provide comfortable swags (canvas bedroll including 2 inch mattresses). You can either bring your own sleeping bag or purchase one from us. Pillows are not provided so you can bring your own if you wish.
This trip is specifically designed to embrace the outback and provide an authentic camping experience. It is for this reason, that we do not offer upgrades on this trip. Eight out of the nine nights have basic toilet and shower facilities, however on nights 3 and 4 we stay in the remote Purnululu National Park where only basic long-drop toilet facilities are available. Shower facilities are not available on these nights. Please ensure this level of camping is suitable for you.
What will i eat on tour?
Your tour includes meals as indicated in our itinerary as B, L and D for breakfast, Lunch and Dinner. On most days, breakfast, lunch and dinner will be included.
Our tours are activity and participation-based. During your travels with us you will have the opportunity to assist with daily activities such as setting up camp, helping prepare meals and clearing dishes. None of this is difficult however many hands make light work and any assistance provided to crew is always much appreciated. Most people agree that this type of activity helps you feel like less of a tourist and more of an explorer.
All food for this trip is purchased and packed prior to your group leaving on day one. After we've left town it can be very difficult to source special dietary requests.
Travellers with special dietary requirements or food allergies are required to advise us at the time of booking.
You may be asked to pay for any additional food if you have not advised us of any special dietary requirements. Due to the often remote nature of our trips, food is basic but plentiful and delicious.
The below dietary needs can be easily catered for.
Vegetarian
Gluten Free
Dairy Free (soy available )
Pork Free
Please bring your own staples (nuts, bars, snacks) if you require a diet differing from the above.
* Religious and more specific dietary requirements are generally unable to be catered for on these trips.
What time will the tour end in Darwin?
Our trips generally finish early evening. We recommend booking one night post accommodation in your end city and planning onward travel for the following day. We cannot accept responsibility for missed onward travel if we are delayed for some reason on the last day of travel
How much luggage can I bring?
A strict maximum luggage weight of 15 kg packed in a soft-sided bag is required.
Reviews
We have a great holiday/adventure. The weather was hotter than we thought it would be but the crew made every effort to make sure we were well looked after
Cheryl Brewin