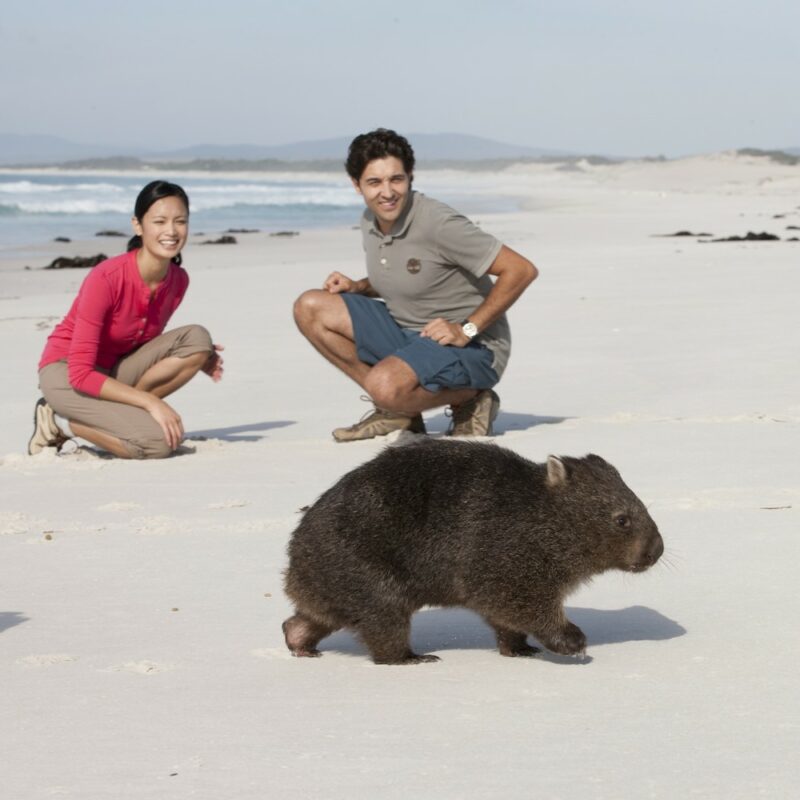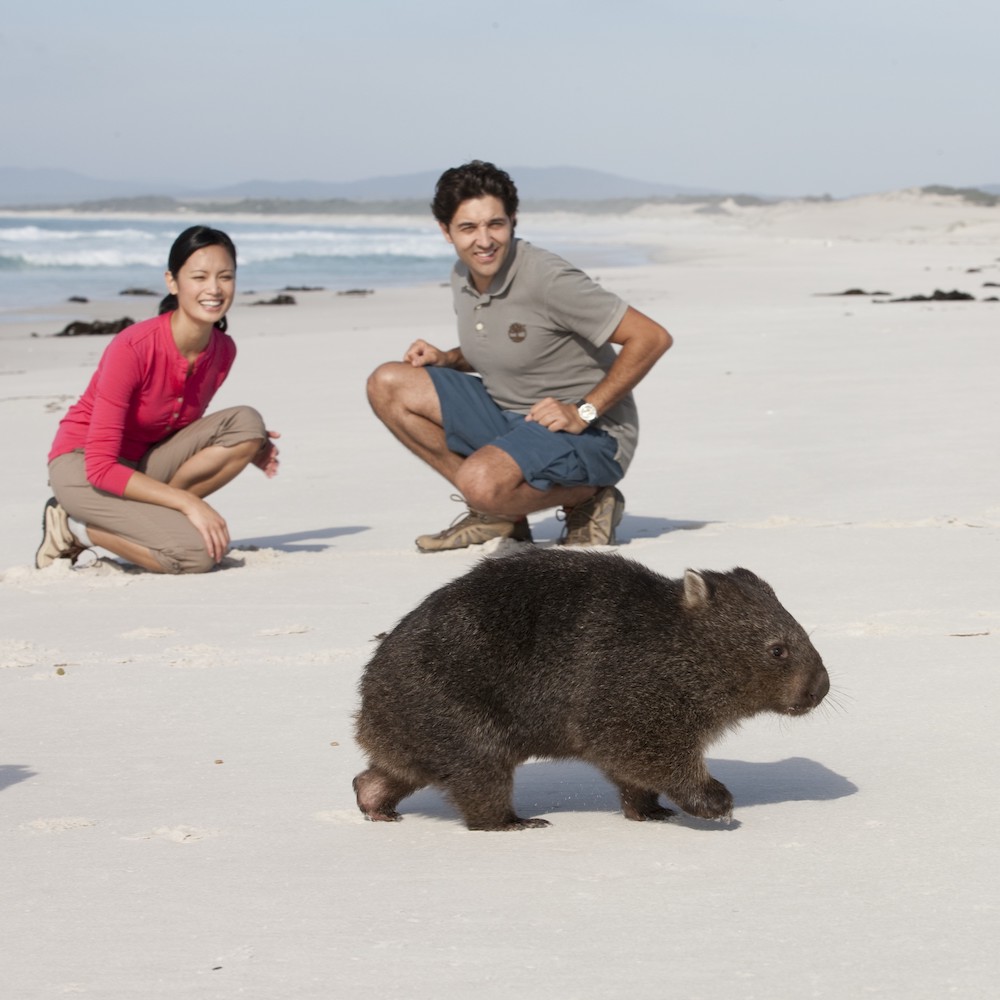 Real Aussie Says
Head to the top destinations in Tasmania! Wineglass Bay and Freycinet, Port Arthur and Tassie Devils, Cradle Mountain World Heritage Area. See it all in just 3 jam packed days of adventure!
3 Day Hobart to Launceston Tasmania Tour Pass
Our Big 3 tour combination allows you to see the very best of Tasmania in 3 actions packed days. We visit Port Arthur, Wineglass Bay and Cradle Mountain in 3 Action packaged days. Choose to start from Hobart or Launceston.
This Hobart to Launceston 3 Day Tasmania Tour is a combo of our top 3 day tours in Tasmania, Port Arthur, Wineglass Bay and Cradle Mountain. You will start in Hobart and finish in Launceston.
Delve into the convict history of Australia at Port Arthur Historic Site, and see landmarks like Tasman Arch and Devils Kitchen. Continue to Launceston to discover the gems of Freycinet National Park, including Wineglass Bay. Then head to Cradle Mountain National Park to walk around Dove Lake and admire Cradle Mountain. Stop in towns such as Richmond, Swansea, Sheffield, and Orford, and taste fresh produce and seafood from local producers.
We recommend you arrive in Hobart the day before the tour and fly out of Launceston the day after the trip ends.
Day 1: Starts Hobart, Finishes Hobart (Port Arthur and Tassie Devils)
Day 2: Starts Hobart, Finishes Launceston (Wineglass Bay and Freycinet National Park)
Day 3: Starts Launceston, Finishes Launceston (Cradle Mountain and Dove Lake)
Enjoy a Hobart to Launceston 3 day Tasmania tour you will remember forever.
Book Now
The Big 3 (Hobart to Launceston)
We can't confirm real time availability on this tour. Please enquire about this trip and we will get immediately back to you!
Our travellers often combine this trip with some of these trips:
Itinerary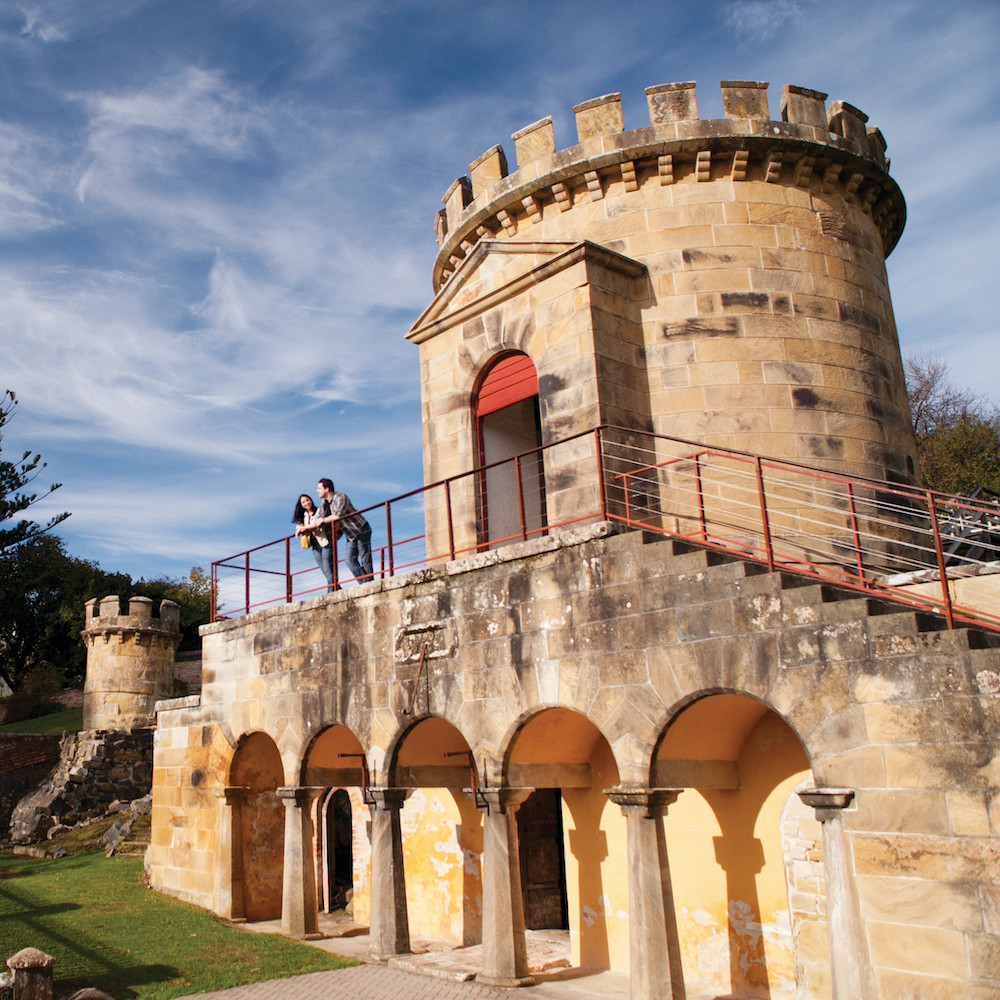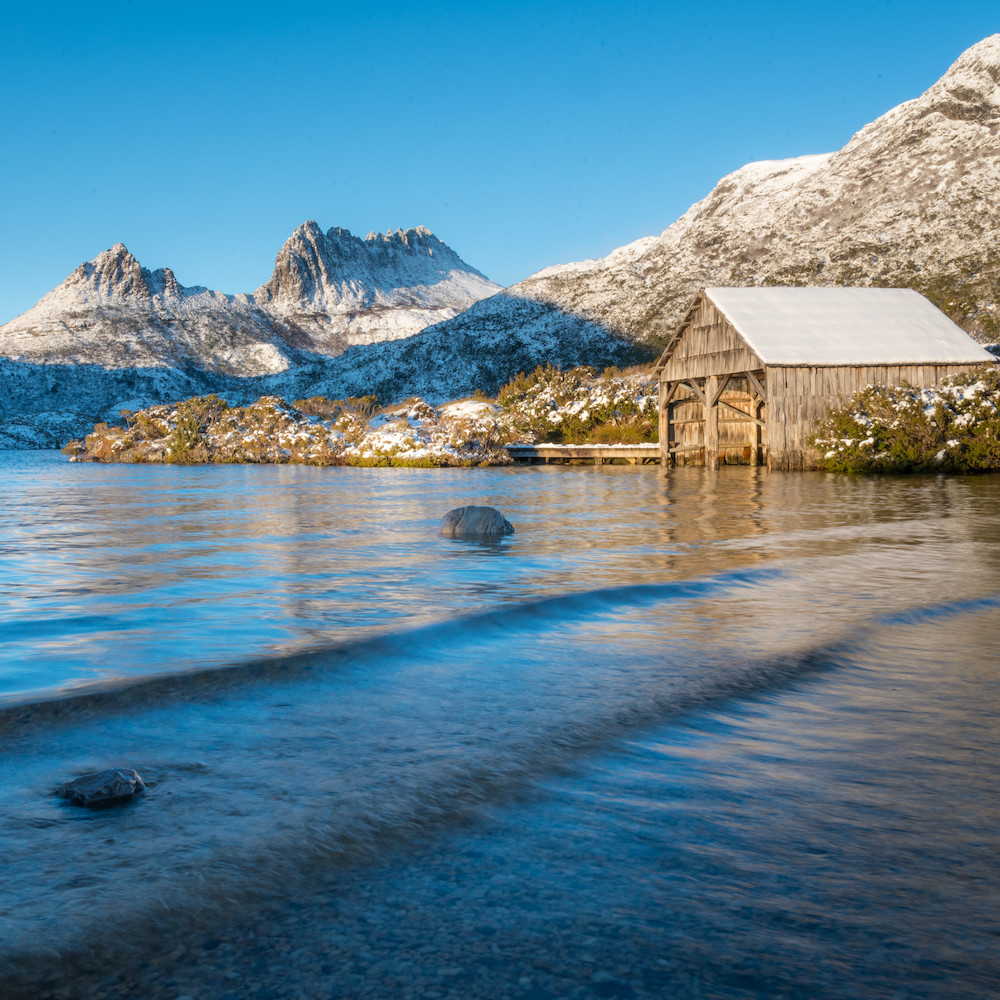 Visit Port Arthur Historic Site (2.5 hours)
Tasman National Park highlights – Devils Kitchen & Tasman Arch
Explore Freycinet National Park (4+ hours)
Walk to the spectacular Wineglass Bay Lookout (moderate uphill walk 45 mins)
Explore Cradle Mountain National Park and World Heritage Area (4-5 hours)
Visit Sheffield the 'Town of Murals' with over 30 murals painted across the town showing the history of the area
Taste a variety of local cheeses or reward yourself with a local ice-cream at Ashgrove Cheese Factory
Sensible shoes for walking.
A variety of warm and weatherproof clothing.
Hat & Sunscreen Large water bottle, snacks, lunch (or buy it on the day).
Camera.
Sense of adventure
Suitable for children over 8 years old.
Our tours are designed as full active days of fast-paced travel, we are also at times exposed to the outdoor conditions of the day.
On all tours, we offer a central city hotel or backpacker hostel pick up.
We do not offer a pick up from residential addresses or from Air BnB accommodation.
We operate small group Active Day Tours using Toyota Commuter and Toyota Coaster vehicles.  These seat maximum passengers of 13 or 20 respectively.
We consider our tours to be active, visiting National Parks and wild areas focusing on the great short walks of Tasmania. Although most of the walks are classified as 'easy', a suitable level of general health and fitness and physical abilities is essential.
We educate all our guests on 'Minimal Impact Bushwalking' and the 'Leave No Trace' policy's before entering our National Parks. We provide accurate interpretation and keep wildlife disturbance to a minimum by viewing from appropriate distances and informing our guests about how to treat wildlife with patience and respect.
You are able to bring one piece of luggage for storage during day 2 between Hobart and Launceston, along with 1-day pack for use during the tour.
Accommodation is NOT included with this 3 day tour pass. Please provide your accommodation details after booking.
What time does the tour start?
All our tours are scheduled to depart the city at 7.30am. Our first pick up is normally at 7.00am. Your pick up time will be confirmed at the time of booking depending on your hotel or hostel location.
Are any meals included?
We do not supply lunch, snacks or beverages on our tours, but we do stop along the way for you to purchase food to suit your budget and taste. This is usually a Bakery style stop in a regional town along the way to the main destination for the day. You will then be able to enjoy a lunch break during the tour day, usually somewhere scenic and suitable for a rest stop. However, if you prefer to bring your own snacks, please feel free to do so.
How much luggage can I bring?
As we operate small group Active Day Tours, our tour vehicles are not equipped to handle excess luggage.  On our Active Day Tours we expect that each traveller will have a day pack only to store your daily essentials such as drinks, jackets and sunscreen while on tour for the day.  No other luggage is able to be carried on our day tours.  If you are moving hotels or have onwards travels you will need to ensure this is stored for the day at your hotel/accommodation prior to boarding the tour bus.  If you attend a tour with luggage without consultation with our Reservations Team prior to travel, you may be refused entry to the tour vehicle.
Is accommodation included?
No, all passengers will need to book this separately. Please provide your accommodation details to our reservations team after booking.