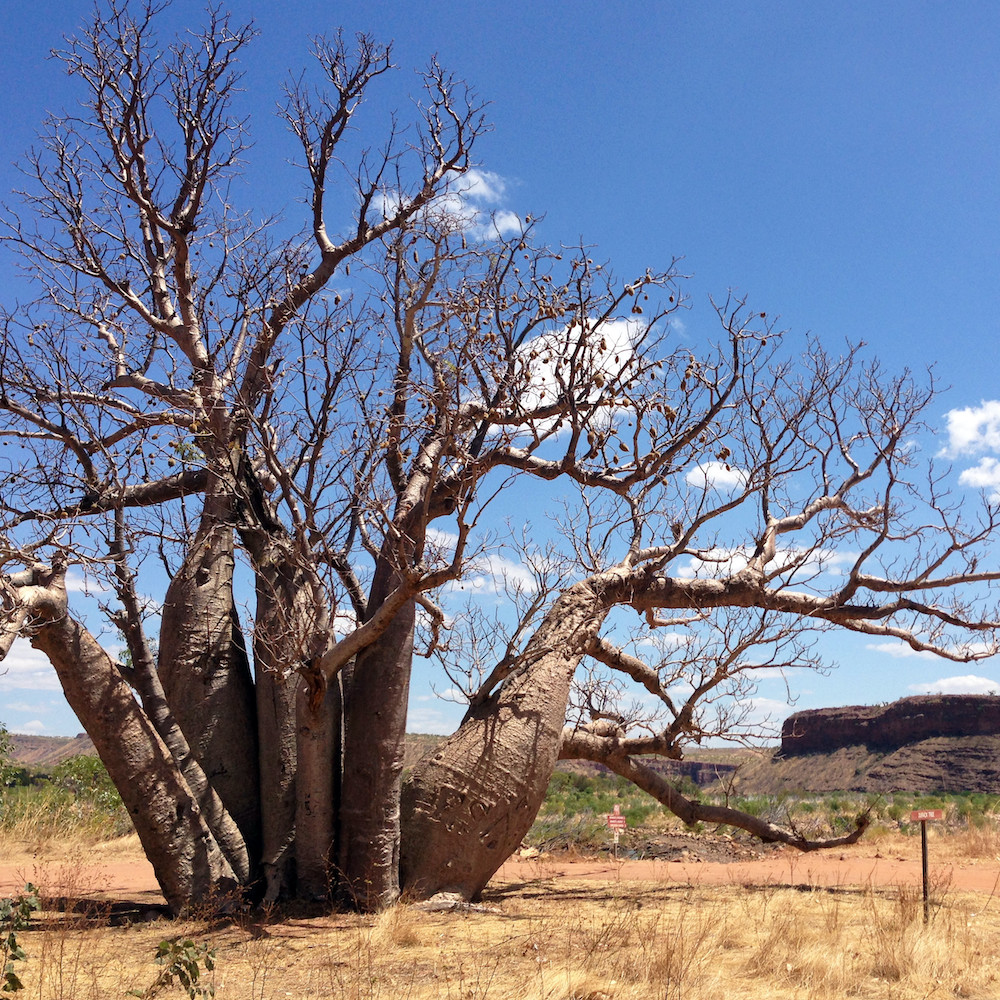 Real Aussie Says
Start and finish your Kimberley Tour from Broome. Be prepared for some energetic hikes, remote and beautiful camping spots and wonderful swimming holes.
12 Day Kimberley Walking Tour
Now filling fast for 2023 season!
Have a small group adventure on one of our most popular Broome to Broome Kimberley tours. Our 12 day Kimberley walking tour.
Amazing scenery, adventure, hiking, wildlife, culture, and a lot more on this all-inclusive Kimberley tour.
Travel the heart line of the Kimberley, The Gibb River Road, to explore spectacular gorges, an ancient Devonian Reef System, discover Aboriginal rock art, swim beneath waterfalls and wonder at this pristine paradise. The rugged Kimberley region awaits. You'll visit gorges and waterholes, beautiful campgrounds, and working cattle stations and walk amongst the Beehive Domes of the Bungle Bungles in the World Heritage Listed Purnululu National Park.
With two expert tour guides, we leave Broome and embark into the Australian outback for a 4WD adventure circumventing the Kimberley region, an area twice the size of England. This area is so unexplored that as our small group wanders you will feel like some of the only people on the planet. With minimal phone signal for 12 days, you have the chance to truly be off the grid. Windjana Gorge is the first major highlight where we see ancient coral rock formations and crocodiles sun-baking on the sand. We walk into Tunnel Creek, an underground cave system beneath the Napier Ranges and hear all about the history of the local Indigenous people and a freedom fighter named Jandamarra. Then it's swimming time, with a visit to Bell Gorge.
We hike in the heat of the Kimberley and the payoff is a cool swim in the waterfalls and pools at each location including Galvan's Gorge and Manning Falls. Home Valley Station is an oasis in the Kimberley where we watch the sunset from the banks of the Pentecost River, enjoy the light show and colors of the Cockburn Range. El Questro is your next stop where we enjoy a 45-minute hike into the coolest water and most tranquil setting of Emma Gorge. The Emma Gorge hike will be a highlight on your Kimberley tour.
Explore El Questro Station and some of the optional activities. We stay for 3 nights at El Questro. There is also a visit to Zebedee hot springs to soak and relax and an amazing view from Pigeon Lookout at sunset.
Get out of your comfort zone and off the beaten track. See the most spectacular parts of the Western Australian outback. Camp, hike, and swim to your heart's content.
The ultimate of Broome to Broome Kimberley tours. Explore the Kimberleys on foot this season.
Book Now
We can't confirm real time availability on this tour. Please enquire about this trip and we will get immediately back to you!
Our travellers often combine this trip with some of these trips:
Itinerary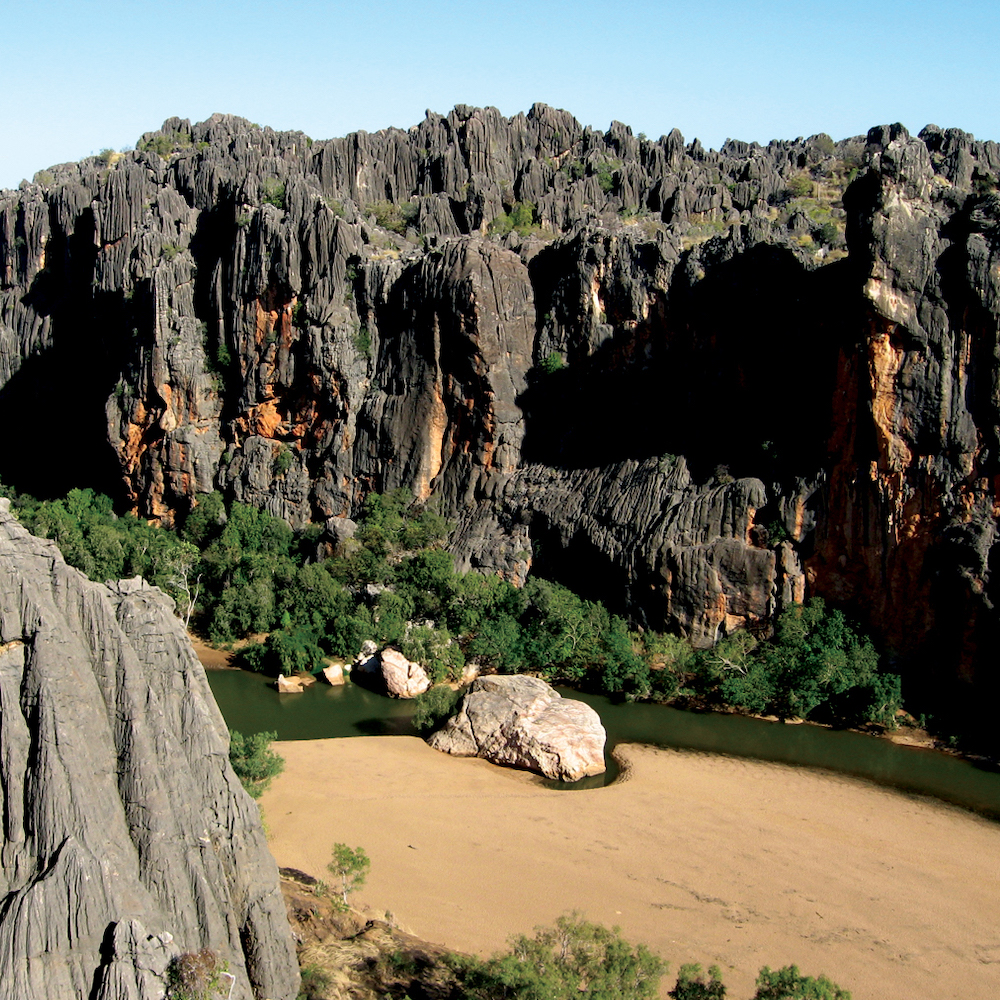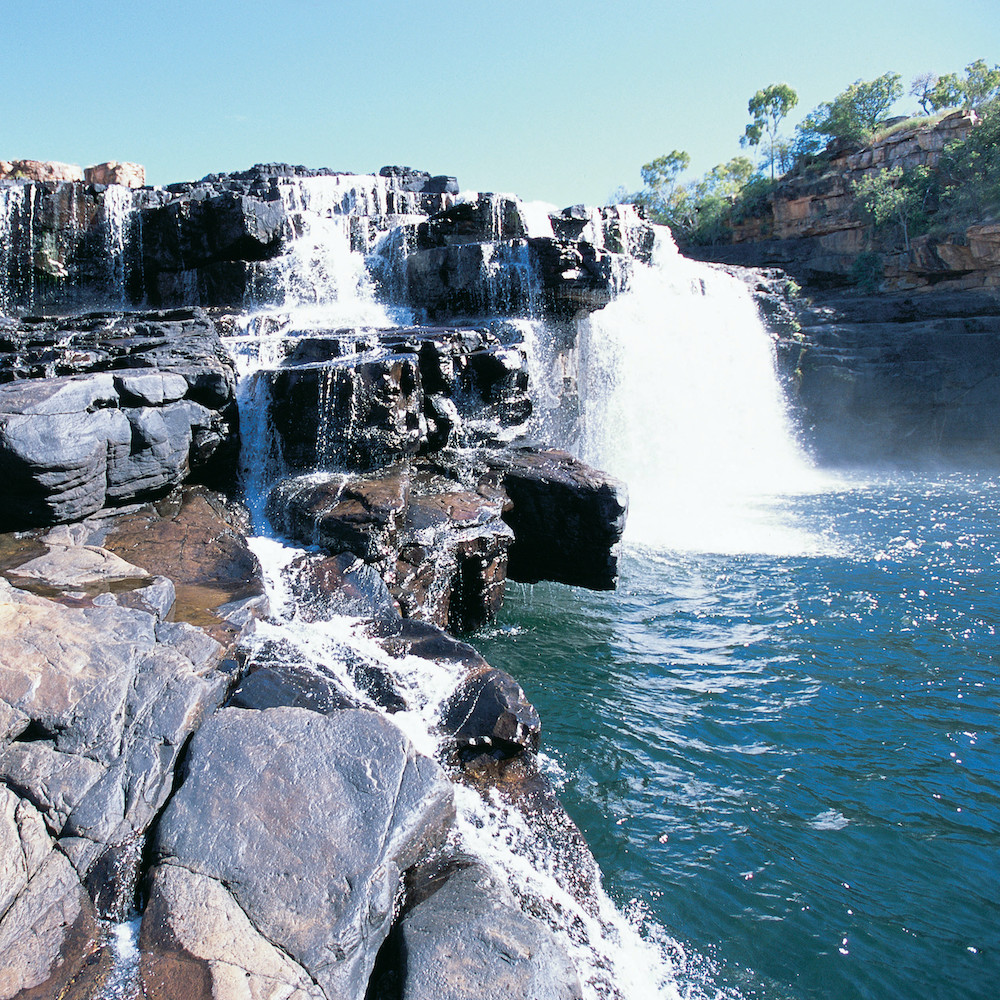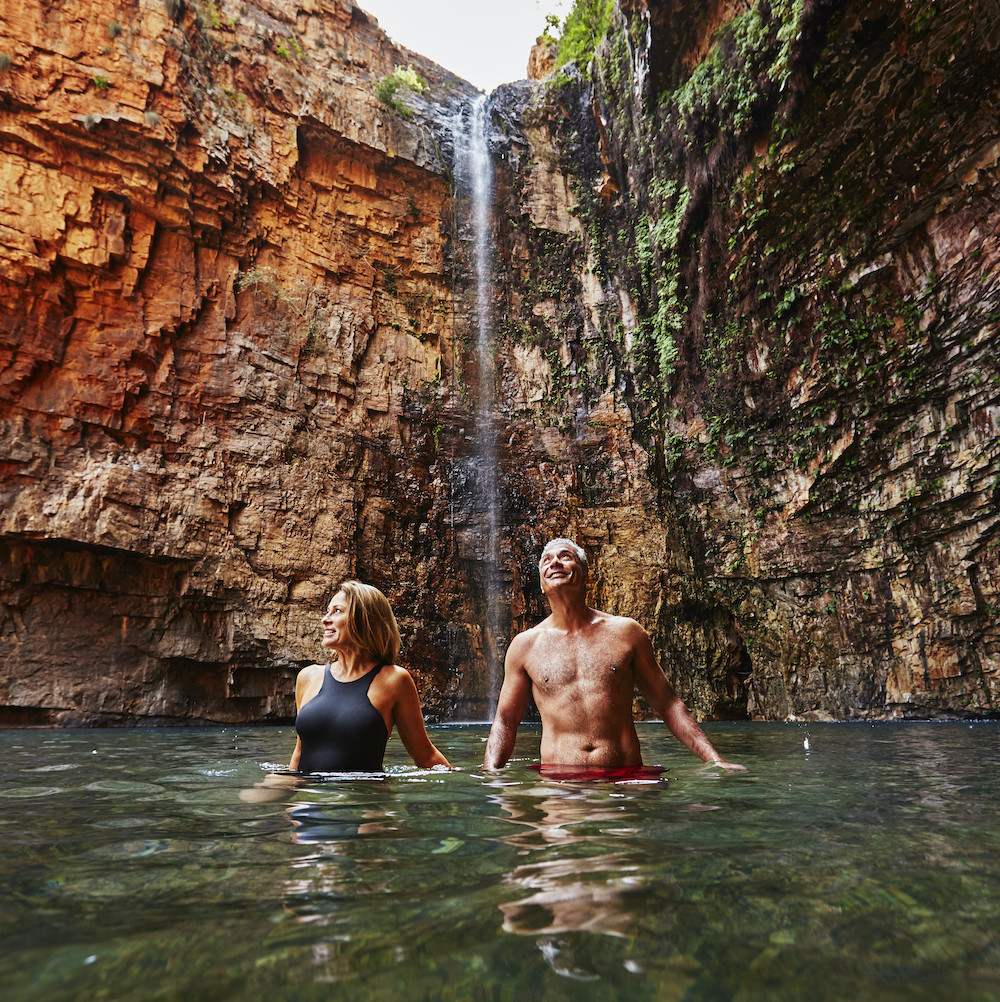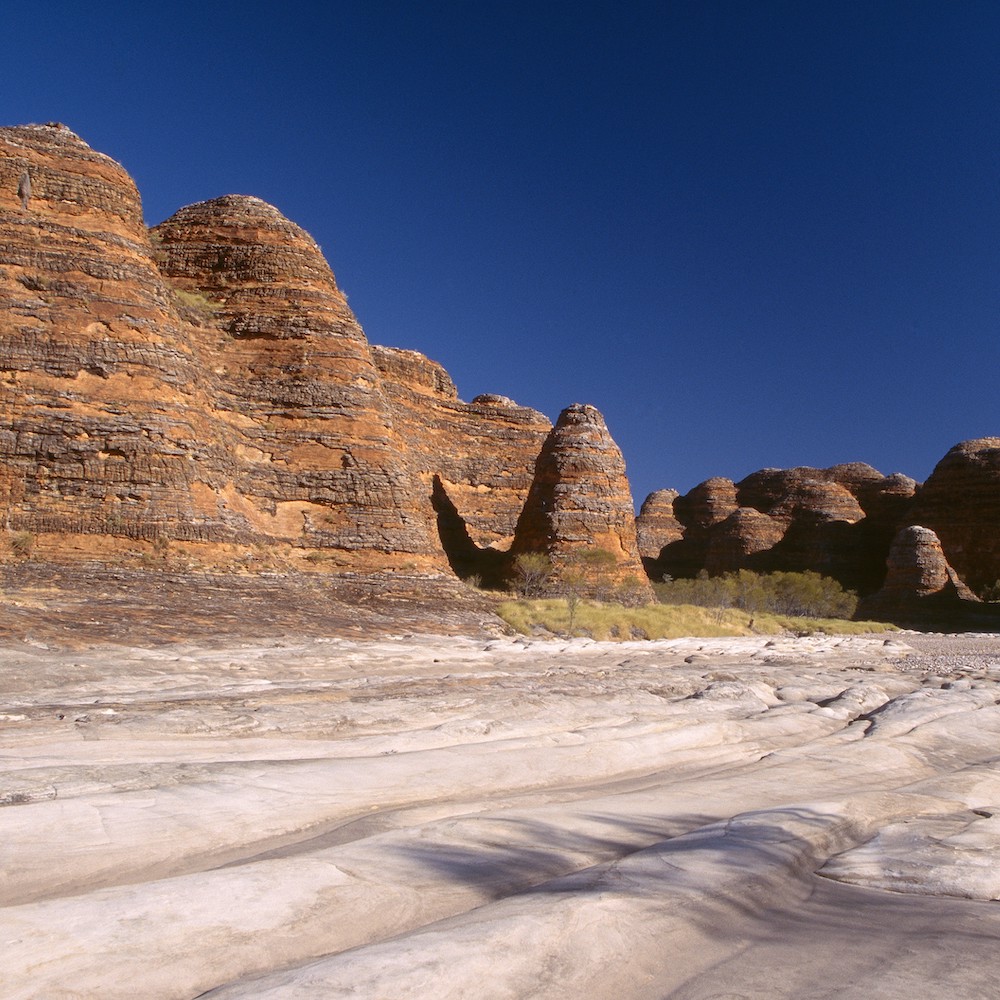 Includes 3 nights at El Questro
Extra time to explore on foot with included hikes.
A mix of national park Camping and our own Private Camps which are already set up and waiting for you
Two Tour Hosts – including an Experienced Kimberley Tour Guide and Tour Assistant
Big Comfortable 4WD Trucks: you can stand up in them
Bungle Bungles World Heritage listed Purnululu National Park.
Hike Emma Gorge
A pair of shoes/sandals that you don't mind getting wet – and we mean fully immersed in water. Ideally, wet shoes or sandals.
A torch (ideally a head torch)
A broad-brimmed hat with sun visor for all round protection
Swimming costume and towel
Bath towel
Walking/trekking shoes
Personal water bottle (ideally 1.5L capacity)
Small day pack
Personal toiletries
Insect repellent & sunscreen
Long-sleeved cotton shirt (sun protection) and loose-fitting pants (warmth and insect protection for evenings)
Warm jumper (particularly in May-Aug)
Sleeping Bag *Note: 10ºC sleeping bags are available for sale at $45pp – must be requested prior to travel and can be kept following your trip or donated to indigenous communities.
Note: Maximum bag weight limit is 15kg – no suitcases
Are you over 70 years old? Due to the remote location and challenging nature of our extended camping tours it is essential for older travellers to review and sign our Medical Form to ensure you can participate fully in the itinerary. We will send this on booking confirmation.
Travel Insurance is compulsory for all travellers on all tours and details must be presented to tour guide before departure.
How much luggage can I bring?
Due to limited space in the vehicles it is important that your luggage is in a small, soft bag (suitcases are not suitable) and weighs a maximum of 15kg.
Where will I sleep on tour?
Nights 1, 8, 9, 10 & 11 Camping in National Parks and on Cattle Stations involves dome tents (single/twinshare), swags with fitted sheets & pillows with pillow cases. Some on site ablutions have hot showers and flush toilets however on some nights the ablution facilities can be very basic.
Nights 2, 3, 4, 5, 6, & 7 Camping in one of our private Safari Camps features tourer-style tents on platforms with twin beds and share ablution facilities nearby.
What vehicle will I travel in?
Vehicles Isuzu NPS300, 4WD trucks purpose built, modern, comfortable, off-road vehicles towing custom designed & built, solar powered trailers for storage, camp kitchen & supplies.
Will I have power or signal on tour?
Telstra users will get phone reception in most towns and the occasional remote hot spot. There will be long stretches where we are out of phone
range. Power points will be accessible on most nights for recharging cameras and other electronic equipment.