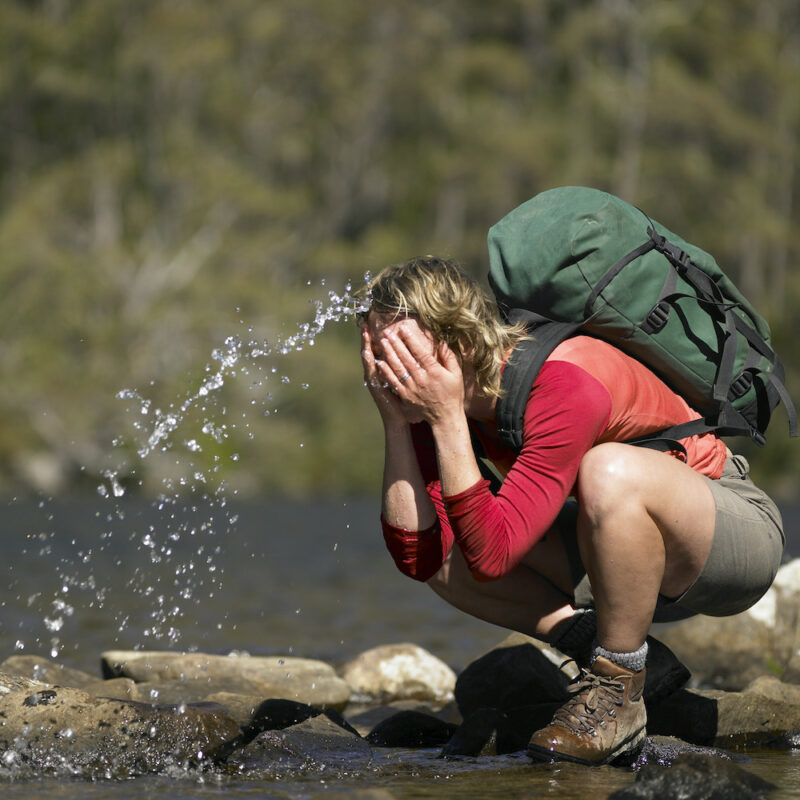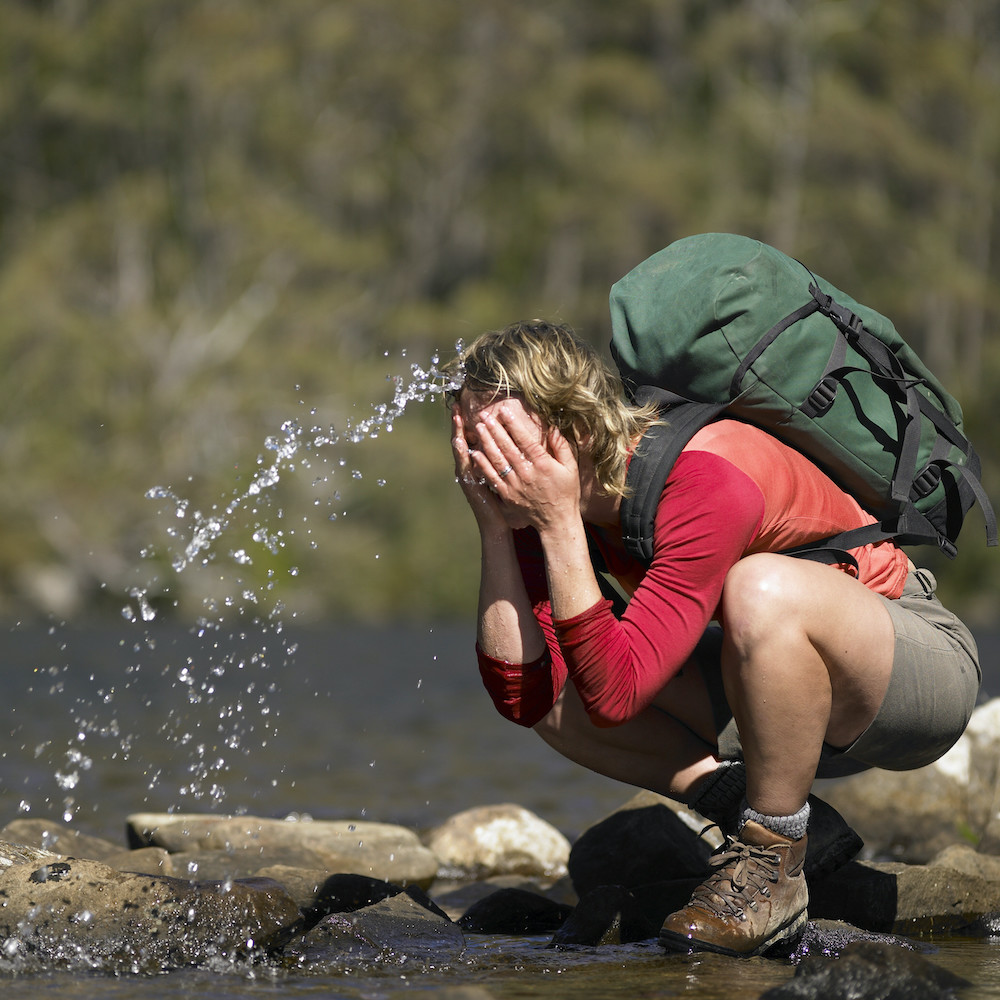 Real Aussie Says
If you love getting out of the cities and into the heart of a destination, this tour is for you! We hit all the best outdoor attractions Tassie has to offer with the help of our awesome local guides and a small group of like-minded travelers. No stone is left unturned on this jam-packed adventure around the island. The perfect tour for nature lovers who want to explore every inch of Tasmania in under a week.
5 Day Hobart to Hobart Tasmania Tour
Explore amazing waterfalls, beautiful hiking tracks, mountains, dramatic coastlines, and the quaint but quirky towns of Tasmania.
Join us on our Tasmania tours 5 days of fun exploring this beautiful part of the world. Discover this amazing Island with an expert guide and a fun tour group. Spot the famous Tasmanian wildlife and explore the beautiful landscape of the island.
Our most popular Tasmania tours 5 days from Hobart. This tour gives you the opportunity to get out in nature and hike on a daily basis. This means you will be spending more time in the beautiful scenery rather than staring at it from behind a bus window. Tasting the delicious Tasmanian produce and meeting the friendly locals, this tour offers a perfect balance between relaxation, fun, and activities.
This is an action-packed 5 day Tasmania tour! You will be on the go for the full 5 days to see as much as possible.
Where do we visit on 5 days in Tasmania? First up you will visit Russell Falls in Mt Field National Park, which takes the prize of the prettiest waterfall in Tasmania. Then it's time to explore the nation's largest temperate rainforest of Tarkine. With abundant native wildlife, be sure to look out for a platypus, echidna, wombat, or bandicoot as you hike the forest. Day 3 is everyone's ultimate day on tour, Cradle Mountain. We offer plenty of hikes options today to suit everyone on tour.
Day 4 and 5 we then drive the East Coast, taking in the Bay of Fires and Wineglass Bay as you finish your adventure in Hobart.
You will see the highlights of Tasmania on tour. 4 nights on tour with options of accommodation style. either stay in multi-share dorms on tour or upgrade to private room options. We have our Comfort Plus accommodation style, in addition to our hostel and motel-based accommodations.
The ultimate 5-day tour of Tasmania. What are you waiting for?
Book Now
1. How many are travelling?
2. Select a date
3. Looks awesome!!! Book it!
Famous 5
We can't confirm real time availability on this tour. Please enquire about this trip and we will get immediately back to you!
Our travellers often combine this trip with some of these trips:
Hobart 5 Day Tour
Itinerary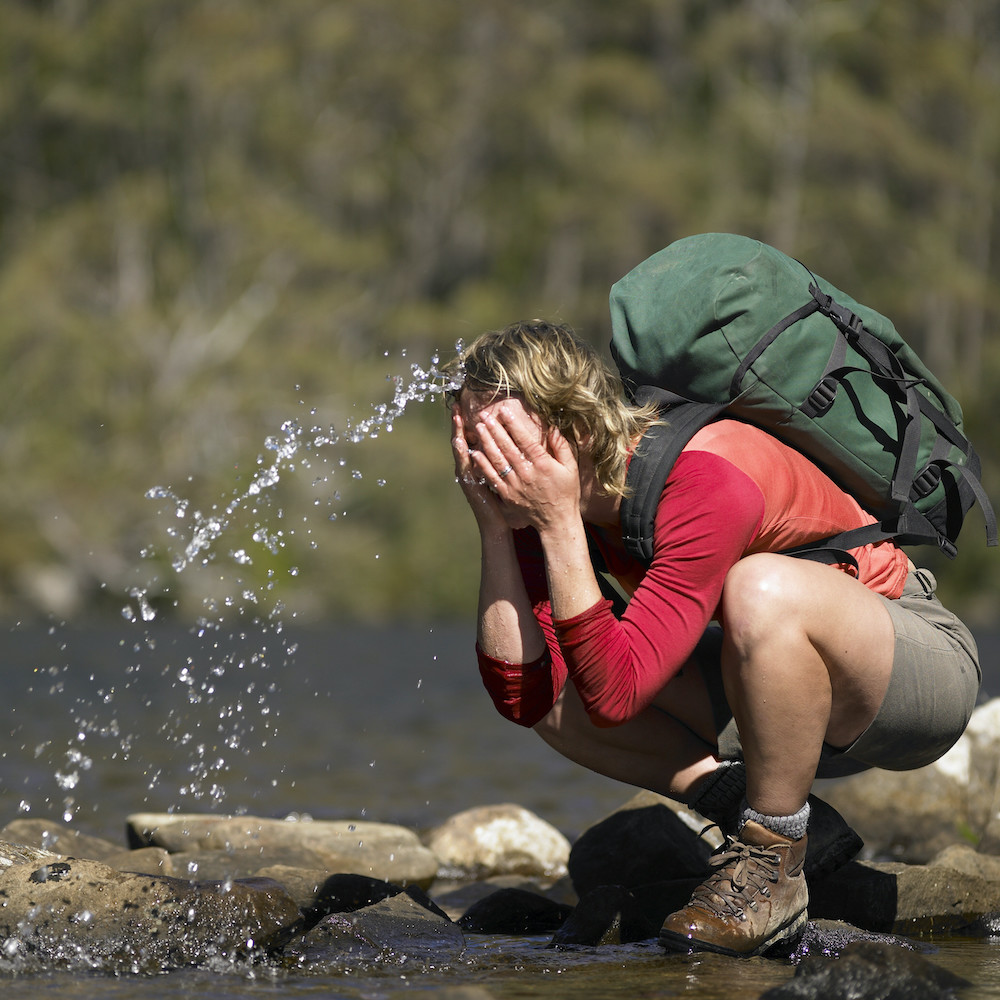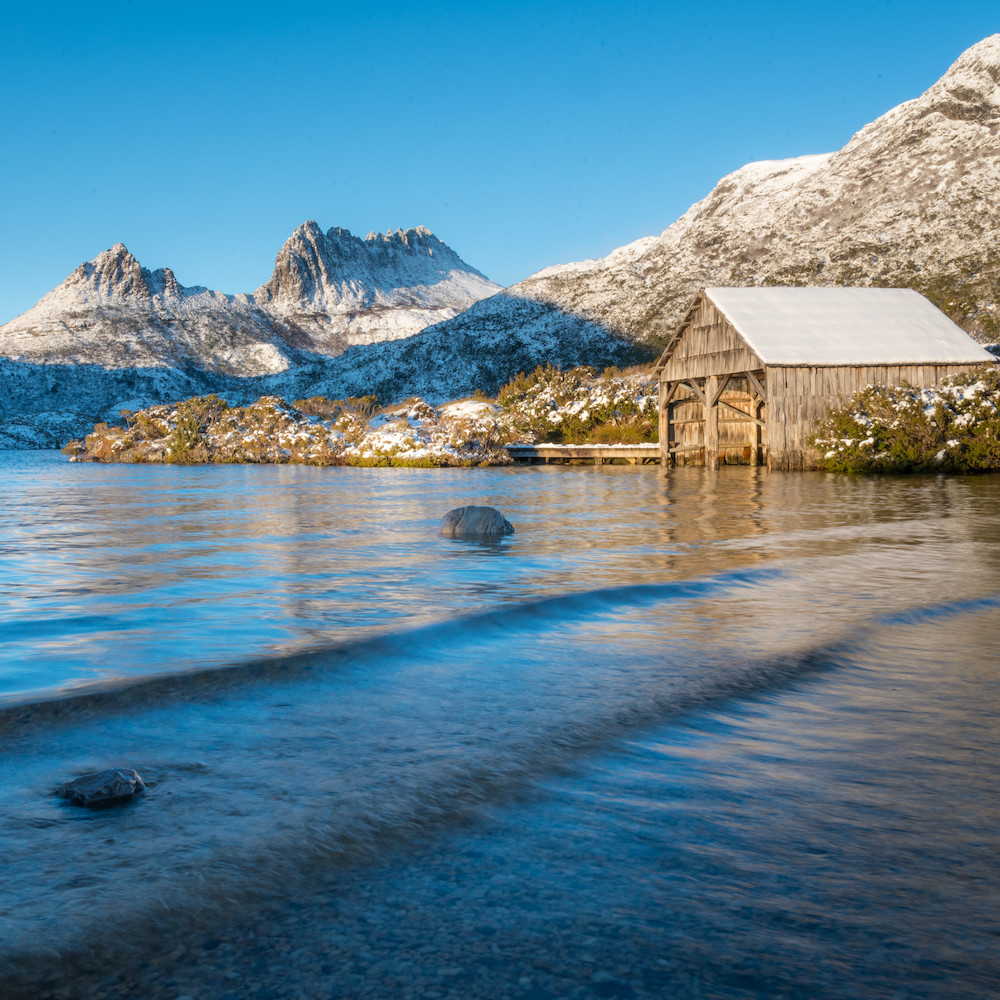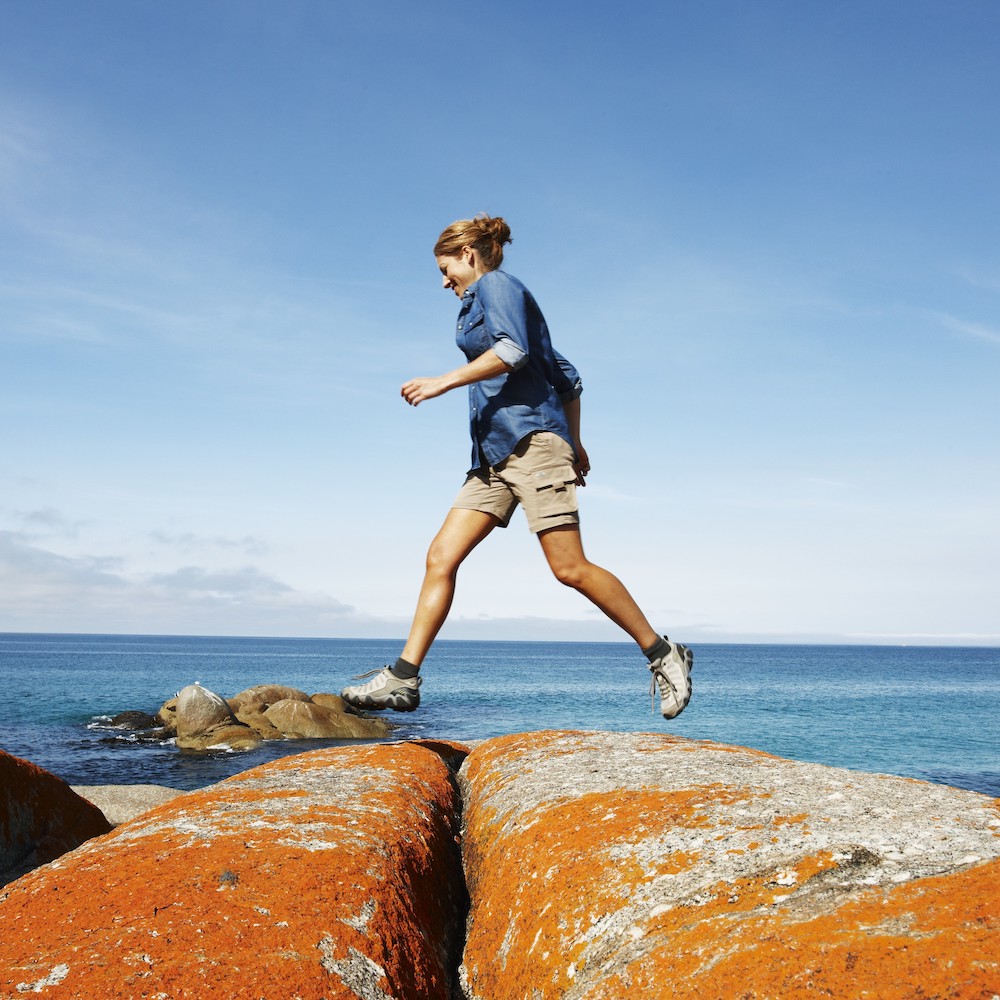 Visit Tasmania's most treasured place Russell Falls
Hike Lake St Clair in the heart of the Tasmanian Wilderness World Heritage Area
Marvel at how pristine Cradle Mountain National Park can be.
Striking orange lichen-cloaked boulders of Bay of Fires
Look out for the famous Tassie Devils!
Admire the beauty of Wineglass Bay
Camera
Drink bottle
Comfortable trail walking shoes
Hat, sunglasses and sunscreen
Clothes to suit conditions (layers are a good idea)
Waterproof jacket (just in case)
Swimwear and towel (conditions permitting)
In Tasmania, we wish to acknowledge the palawa and pakana as the Traditional custodians of the land and recognise their ongoing connection to land, waters, and culture. We pay our respects to Elders past, present and emerging.
This tour is Advanced eco-certified. Our tour aims for minimal impact, leave no trace principles. Accredited with Parks and Wildlife Tasmania and Accredited Tourism Business Australia, we hold Eco Certified Tourism Green Travel Leader and Advanced Ecotourism Accreditation Certification.
We are also ROC (Respect Our Culture) Certified.
All transport provided in our modern and economical turbo diesel vehicles.
Where possible we use locally owned accommodation and eat in local establishments that source their produce close to home.
Hostel Dorm style accommodation is based on same-gender dormitory rooms with shared same-gender bathrooms.
Motel style accommodation is based on private Motel rooms or self-contained Cabins with private bathroom facilities. If booking a Twin or Double accommodation option, a minimum of 2 persons is required. We are unable to match up single travellers into a Twin-share option.
The tours that we offer are designed to help you see as much of Tasmania as possible with like-minded travelers. There is no maximum age provided as long as you have a good sense of adventure and a reasonable level of fitness, however, we do have a minimum age of 8 years old to ensure all passengers get the most from the tour!
How much luggage can I bring?
You can bring up to 20kg of luggage to be stored in our trailer while traveling, we advise you to bring a day pack for access to day-to-day items.
Can I be dropped off at the airport?
If you have a flight out later than 7.30 pm, we can drop you directly at the airport on the last day of the tour.
What time does the tour start and end?
Pick up from Hobart CBD Hostels or Motels at approx 7:00AM on day 1. Drop off back in Hobart at approx 5:30PM on day 5.Please lock in pick up location 72 hours before the tour commencement.
How much spending money do I need to bring?
Please allow enough spending money for meals and drinks not included on the itinerary, as well as any souvenirs or extra's you may want to purchase throughout the tour.
Is this tour family friendly?
We allow children over 8 to travel on tour with their families. However, they cannot stay in the dorm share option. You will need to book the upgrade to private rooms on tour. Ask us for more details.
How can I book upgrade accomodation?
This tour offers hostel and motel style accommodation options.
Motel style accommodations are based on private rooms with ensuite facilities
If booking Twin or Double accommodation options, a minimum of 2 persons is required. We are unable to match
up single travellers into a Twin share option
Hostel Dorm style accommodation is based on same gender dormitory rooms with shared same-gender bathrooms. Own toiletries and towels are required
Hostel Twin/Double and Single rooms have shared same-gender bathrooms
How active is this tour?
The walking in Tasmania is world-class, and we've selected beautiful walking experiences for our guests (we
include many of the 60-great-short-walks of Tasmania)
Some walks are guided, while others are unguided (free walking
In many locations there is a choice between an easier or more advanced option
Essentially, you can make this as active or as easy as you like; all walks are optional and range from 20 minutes
up to 4 hours