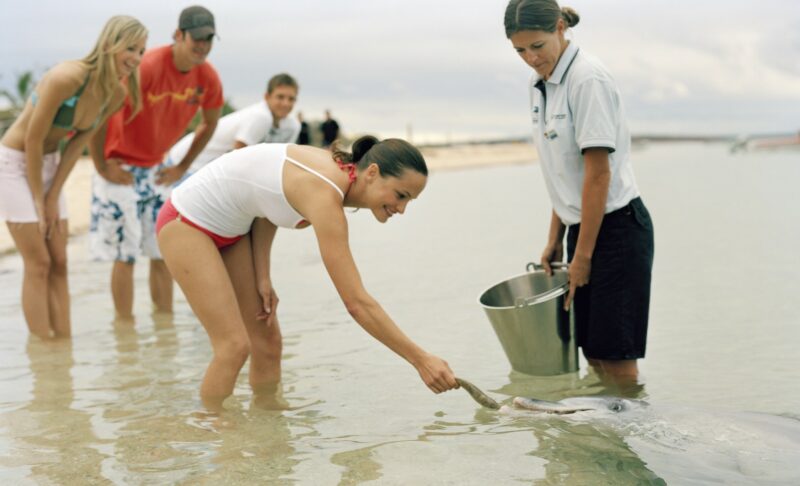 Real Aussie Says
G'day, fellow adventurers! If you're ready for an epic journey Down Under, this tour's your golden ticket to an authentic Aussie experience! From exploring the stunning landscapes of Karijini National Park to snorkeling with the fascinating marine life at Ningaloo Reef, you're in for a real treat from Perth to Darwin. And let me tell you, it's not just about the breathtaking sights – it's about embracing the Aussie lifestyle! Get ready to dive into the heart of Australia, share stories by the campfire, and take a dip in some seriously stunning waterholes.
24 Day Perth to Darwin Tour
Departure Dates 2024
6, 15, 24  April
4, 13, 22 May
1, 10, 19, 29 June
 8, 17, 27 July
5, 14, 17, 24 August
2, 11, 21, 30 September
9, 12, 19 October
Embark on an Epic 24-Day Budget Adventure: Discover the Wonders from Perth to Darwin
Are you ready to unlock the breathtaking beauty of Australia? Imagine traversing the vast landscapes, from the vibrant city of Perth to the untamed splendor of Darwin, all while keeping your budget intact. Get ready for an extraordinary 24-day journey that promises to leave you in awe at every turn. This is not just a tour; it's an unforgettable expedition that will ignite your sense of adventure and quench your thirst for exploration.
Why Opt for Our Perth to Darwin Budget Adventures Tour?
Unmatched Value: Our 24-day Perth to Darwin tour is curated to offer an unparalleled experience without straining your budget. We believe that everyone should have the opportunity to explore the marvels of Australia.
Guided by Experts: Our seasoned guides are driven by their passion for sharing knowledge, ensuring you gain deeper insights into the regions you traverse.
Intimate Small Group Setting: Traveling in a close-knit group fosters a sense of camaraderie and allows for more personalized interactions, resulting in cherished memories.
Genuine Experiences: Immerse yourself in local culture, relish authentic cuisine, and connect with the essence of each destination.
Don't settle for the ordinary; embark on an extraordinary adventure that will redefine your concept of travel. Join us on our budget-friendly expedition from Perth to Darwin, where every step unravels a new realm of wonder. Dare to explore, and let the journey unfold!
Book Now
We can't confirm real time availability on this tour. Please enquire about this trip and we will get immediately back to you!
Our travellers often combine this trip with some of these trips:
Itinerary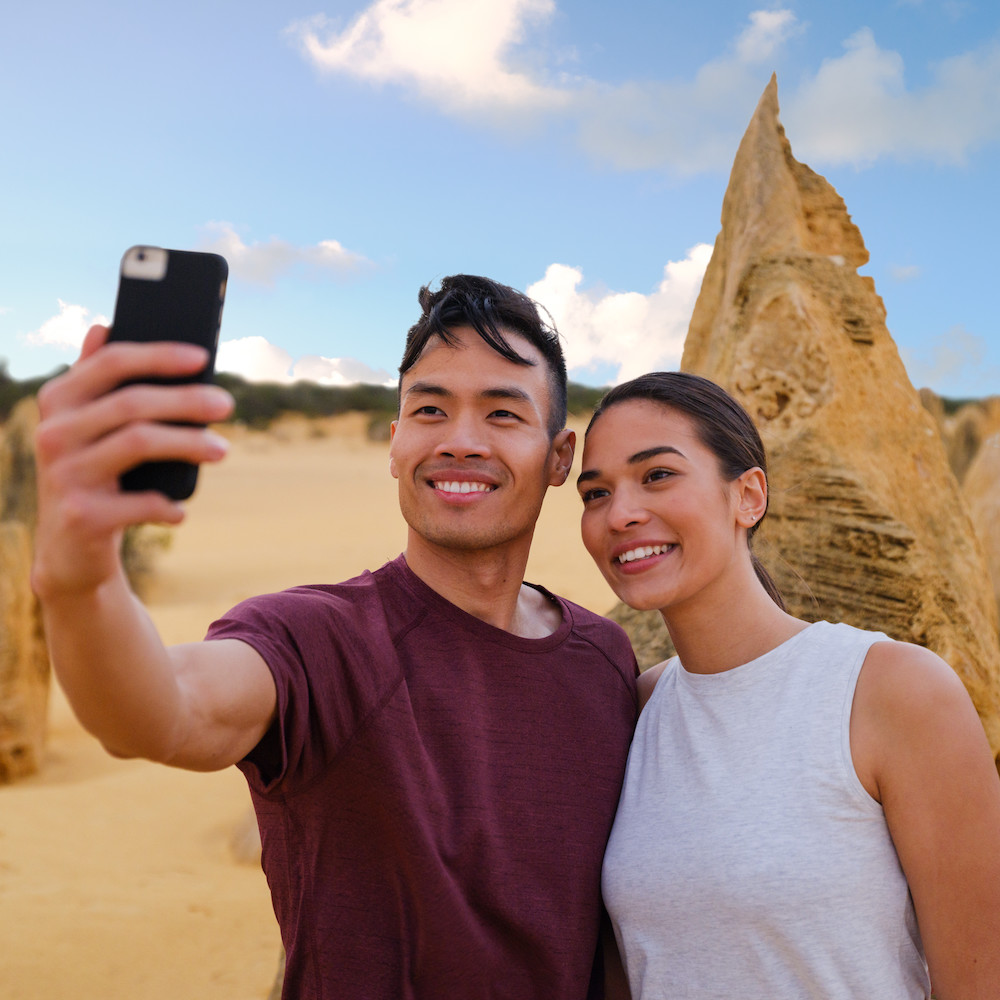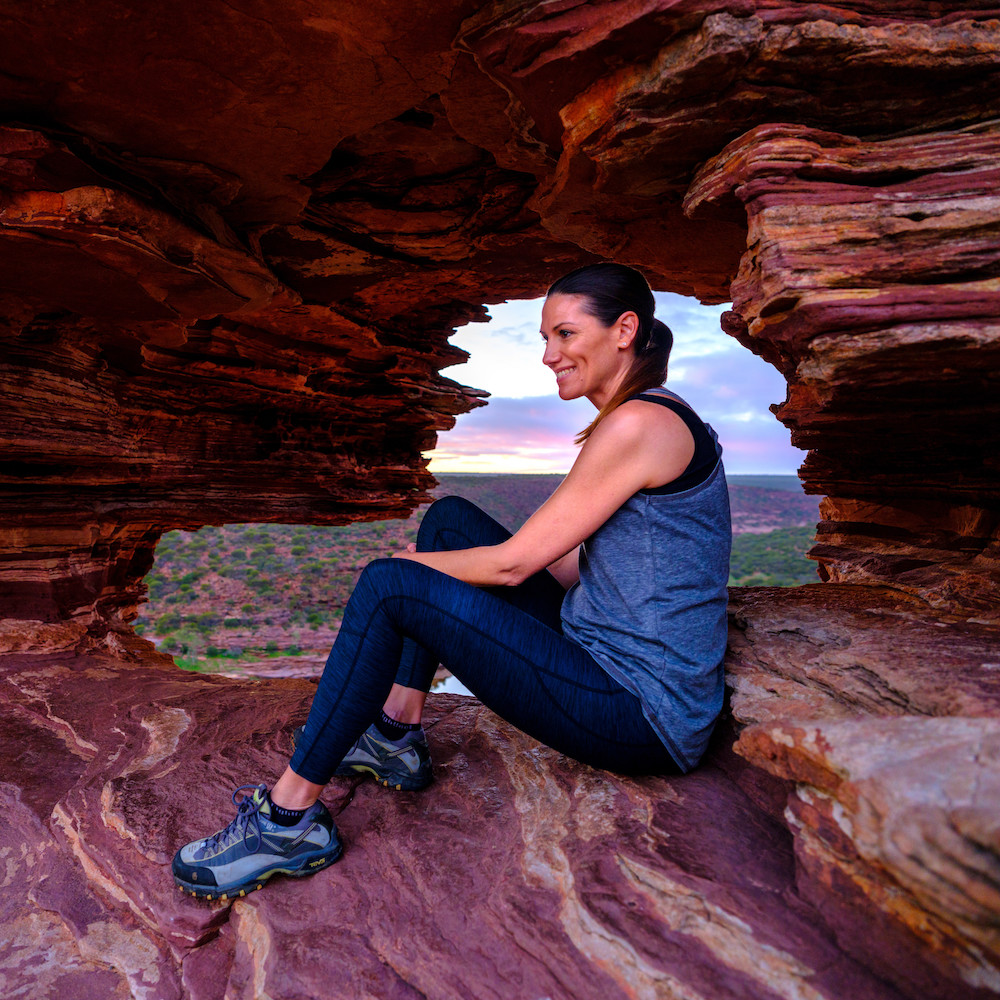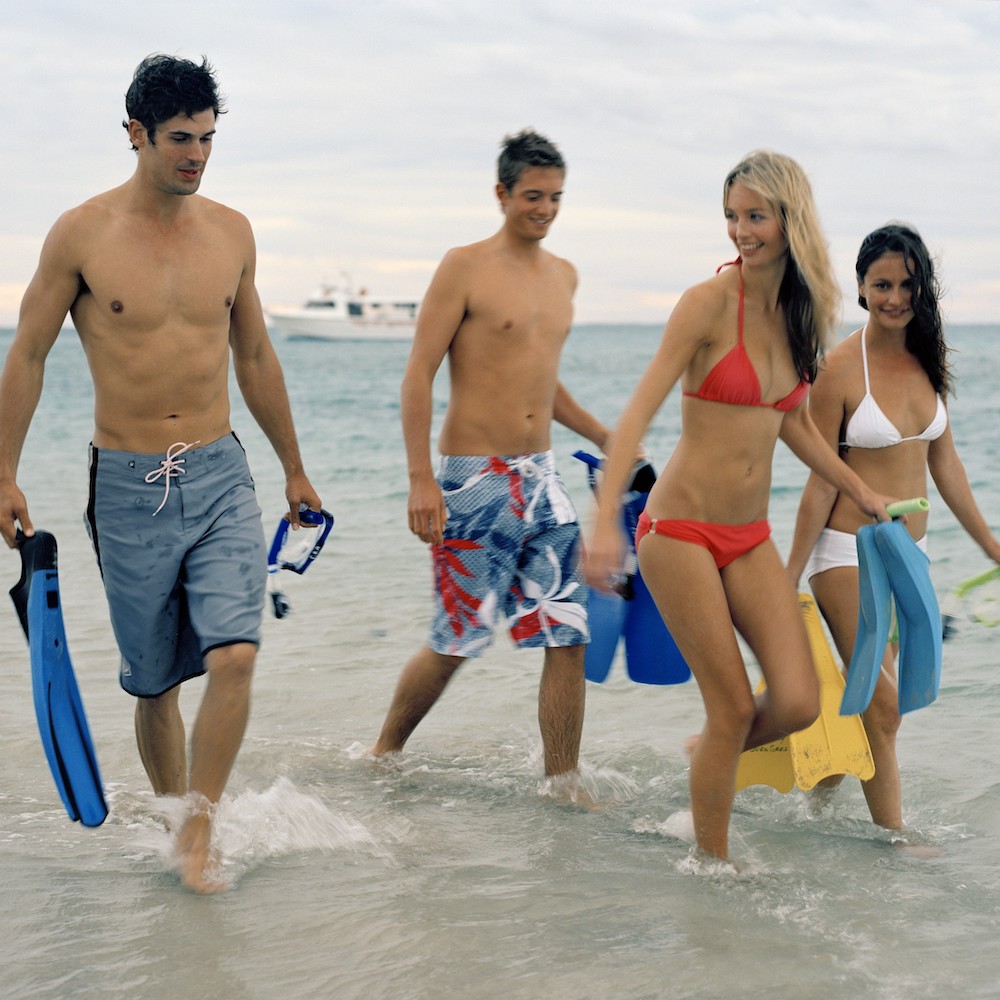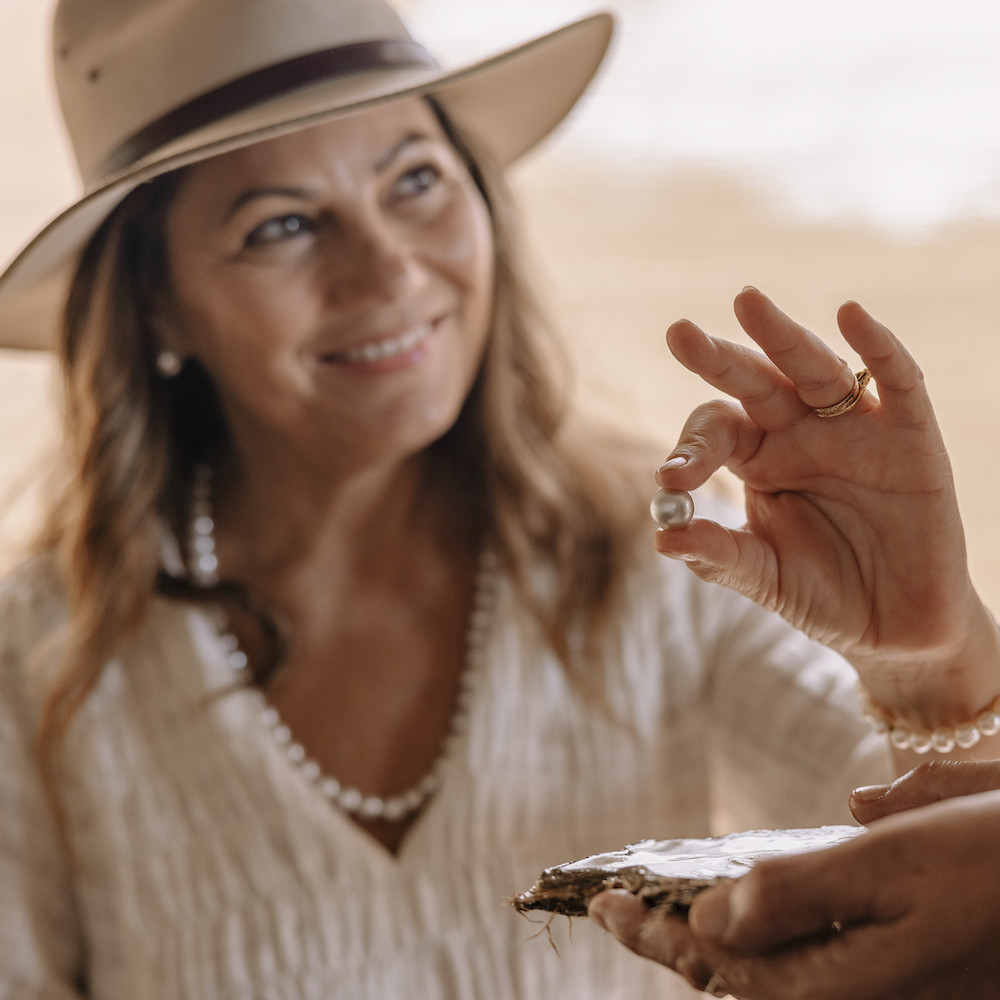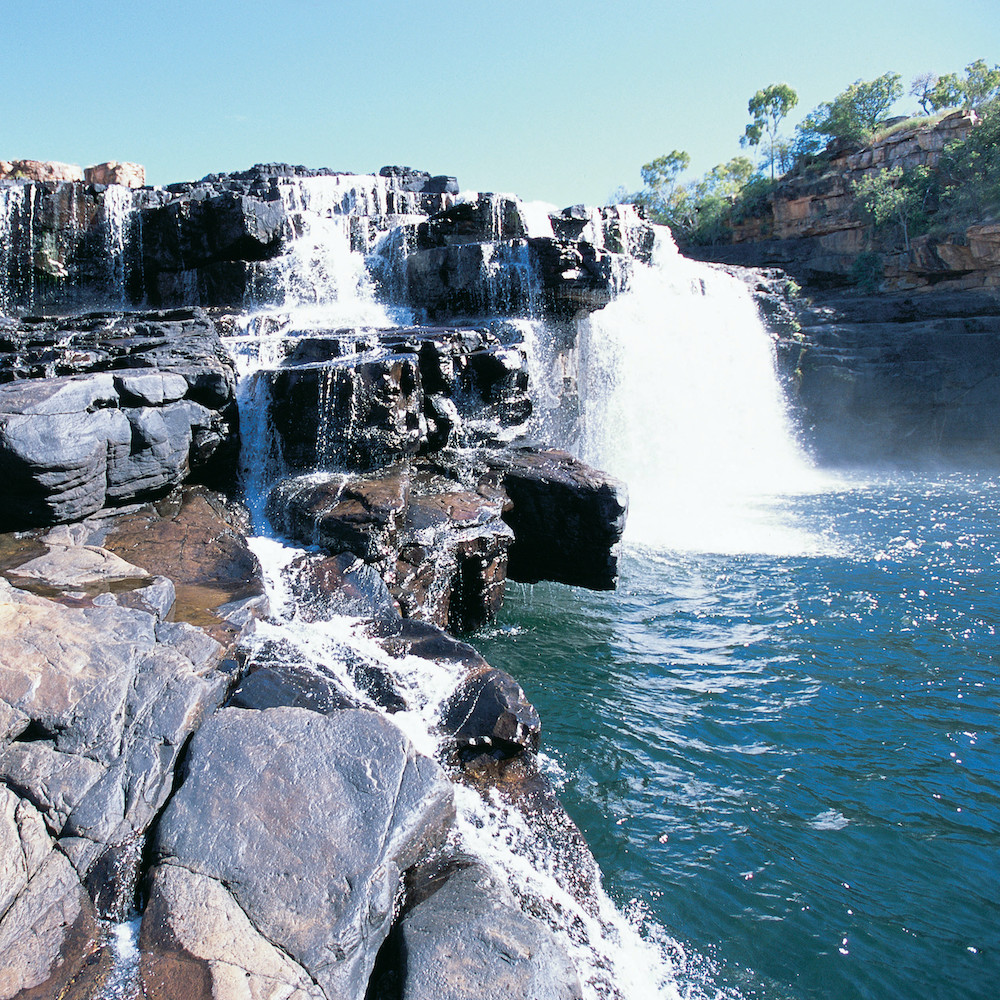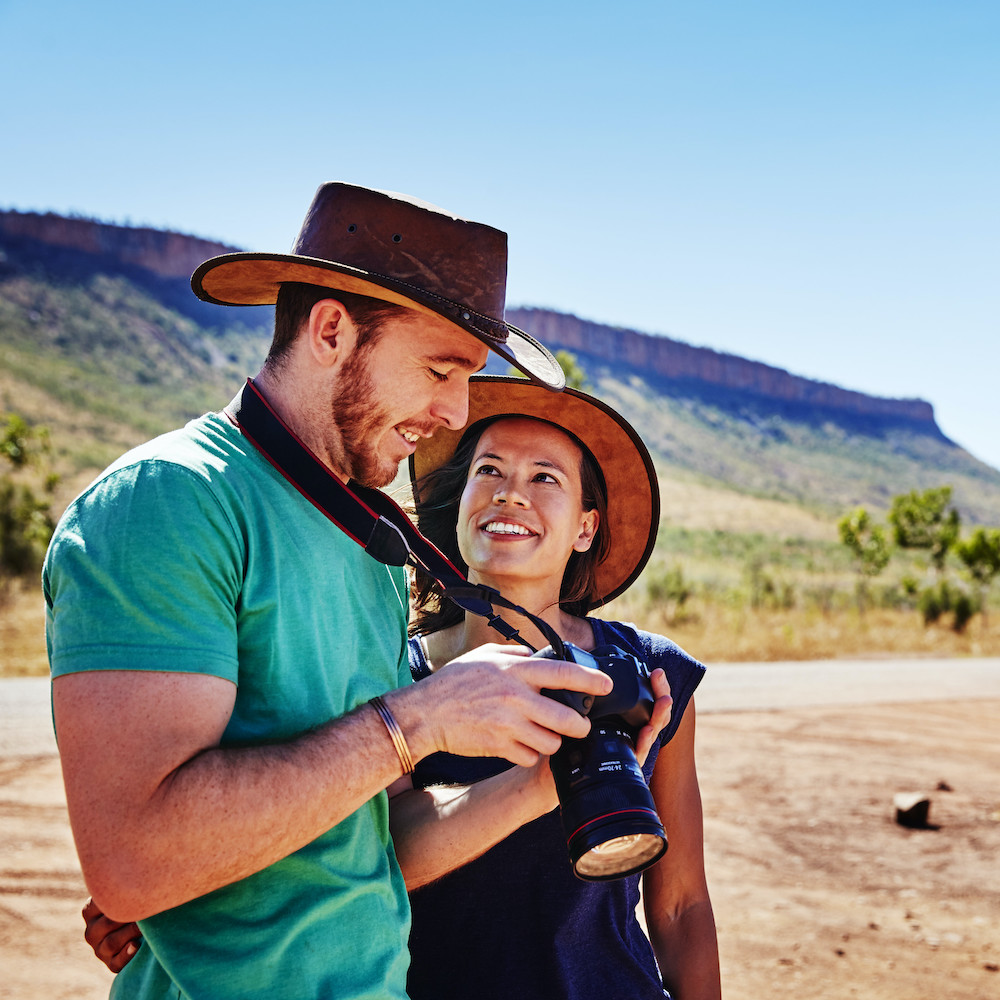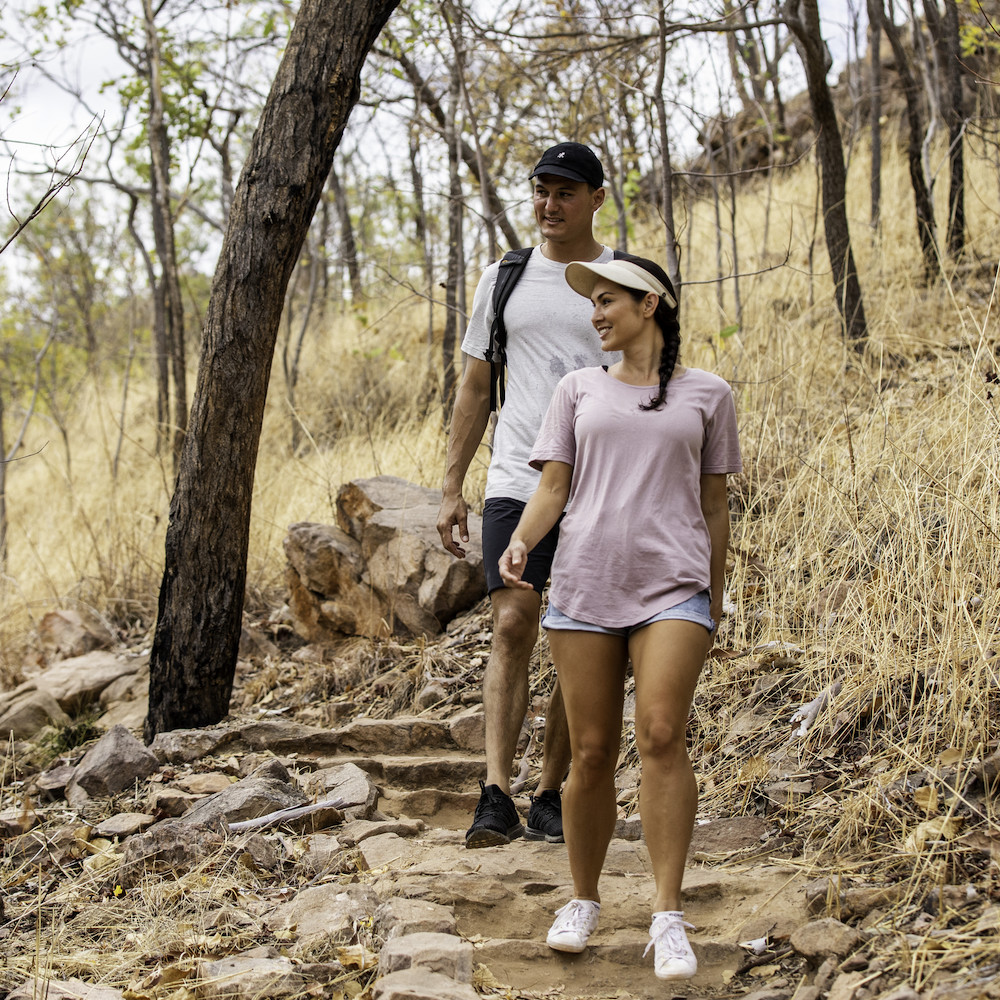 Snorkel in the pristine waters of Coral Bay and discover the vibrant marine life of Ningaloo Reef.
Immerse yourself in the rugged beauty of Karijini National Park's cascading waterfalls and refreshing natural pools.
Witness the breathtaking majesty of the Bungle Bungle Range at Purnululu National Park.
Explore the ancient wonder of Tunnel Creek and walk through its vast underground cave system.
Experience the unique charm of Broome, where dinosaur footprints and Cable Beach sunsets await.
A head torch,
Broad-brimmed hat with sun visor for all round sun protection,
Sunscreen,
Swimming costume and towel,
Good walking/trekking shoes,
Insect repellent,
A personal water bottle,
Warm clothes for the evening (particularly if travelling in Winter),
Personal toiletries and first aid, with any personal medication required.
This journey calls for a certain level of fitness and an active lifestyle, as you'll have the opportunity to revel in various exhilarating activities. From sleeping under the stars in comfortable swags on the ground to staying in lively hostel dorm rooms, you'll experience a diverse range of accommodations that bring you closer to the heart of your surroundings.
This Perth to Darwin tour is designed for a younger, or young at heart, traveler.
Itineraries may vary and/or attractions be substituted for any cause including seasonal conditions, weather extremes, traditional owner, and national park requirements.
National Park rules request that only biodegradable soap products are used whilst in Karijini National Park.
Western Australia is a BIG state. Due to the distances covered, this trip involves early departures on some mornings and frequent stops between destinations.
This tour is not suitable for children.
Travel Insurance is compulsory for all travellers on all tours and details must be presented to tour guide before departure.
Where will I sleep on tour?
Throughout the tour, accommodations vary between camping under the stars in picturesque locations and sharing dorm-style accommodations for a budget-friendly experience.
Camping allows you to truly connect with the natural surroundings. We provide all the necessary equipment, including tents. Don't forget to pack a sleeping bag, or one can be purchased for $50 per person. Let us know if you would like to buy one. You can choose to keep it as a memento of your journey or donate it to support local indigenous communities.
In some locations, we offer dorm-style accommodation, allowing you to rest in shared rooms. It's a convenient option for a comfortable night's sleep
Are meals included?
On tour, we include: 17 Breakfasts, 20 Lunches, 17 Dinners
During the course of the tour, we take care of your dining needs by providing a well-balanced and satisfying array of meals. Throughout your journey, you can look forward to enjoying a total of 17 delicious breakfasts, ensuring you start each day with energy and enthusiasm. Additionally, we offer a generous selection of 20 hearty lunches, allowing you to refuel during your adventures and savor the local flavors. For your evening meals, we've prepared 17 delectable dinners that encompass a variety of cuisines and culinary experiences, ensuring you have a satisfying end to each remarkable day of exploration. Rest assured, our inclusive meal plan is designed to enhance your travel experience, keeping you nourished and delighted throughout the entirety of your unforgettable journey.
As part of our participation tour ethos, you'll even have the opportunity to lend a hand in prepping meals alongside our expert guide. And when it comes to cleanup, we're all in this together – assisting with washing up after meals fosters camaraderie and makes you an integral part of the tour.
Are their optional activities?
You can join our tour without adding any extra trips, there is plenty to see and do on tour with hiking and exploring.
However here is a selection of popular optional activities you may want to add on.
Some of these you can arrange en route, while others, as noted, are best booked prior to departure.
* Scenic Flights – allow approx $500 per person
* Sunset Cruise Lake Argyle – allow approx $100 per person
* Abseiling – allow approx $50 per person
* Swimming with Manta Rays – allow approx $250 per person
* Swimming with Whale Sharks (seasonal, April to July only) – allow $450-$500 per person *we recommend your pre-book this activity in Exmouth for day 5. 10% off when you book with us!
* Glass Bottom Boat Rides – allow approx $50 per person
* Kayaking – allow approx $50 per hour
What fitness level is required for this tour?
This tour is designed for participants with a good to advanced level of fitness. The itinerary involves various activities, including hiking and exploring natural sites. It's recommended to be physically prepared for moderate to strenuous activities.
How much luggage can I bring?
Due to limited storage space, we recommend bringing a soft, compact suitcase or a backpack. Excess luggage can be stored at your starting point and retrieved upon your return.
Can dietary preferences or restrictions be accommodated?
We do our best to cater to dietary requirements, including vegetarian, vegan, and allergies. Please inform us of any special dietary needs when booking, and we'll strive to accommodate them.
Is travel insurance recommended?
Yes, travel insurance is strongly recommended to cover unforeseen events such as trip cancellations, medical emergencies, or lost baggage. It provides peace of mind throughout your journey.