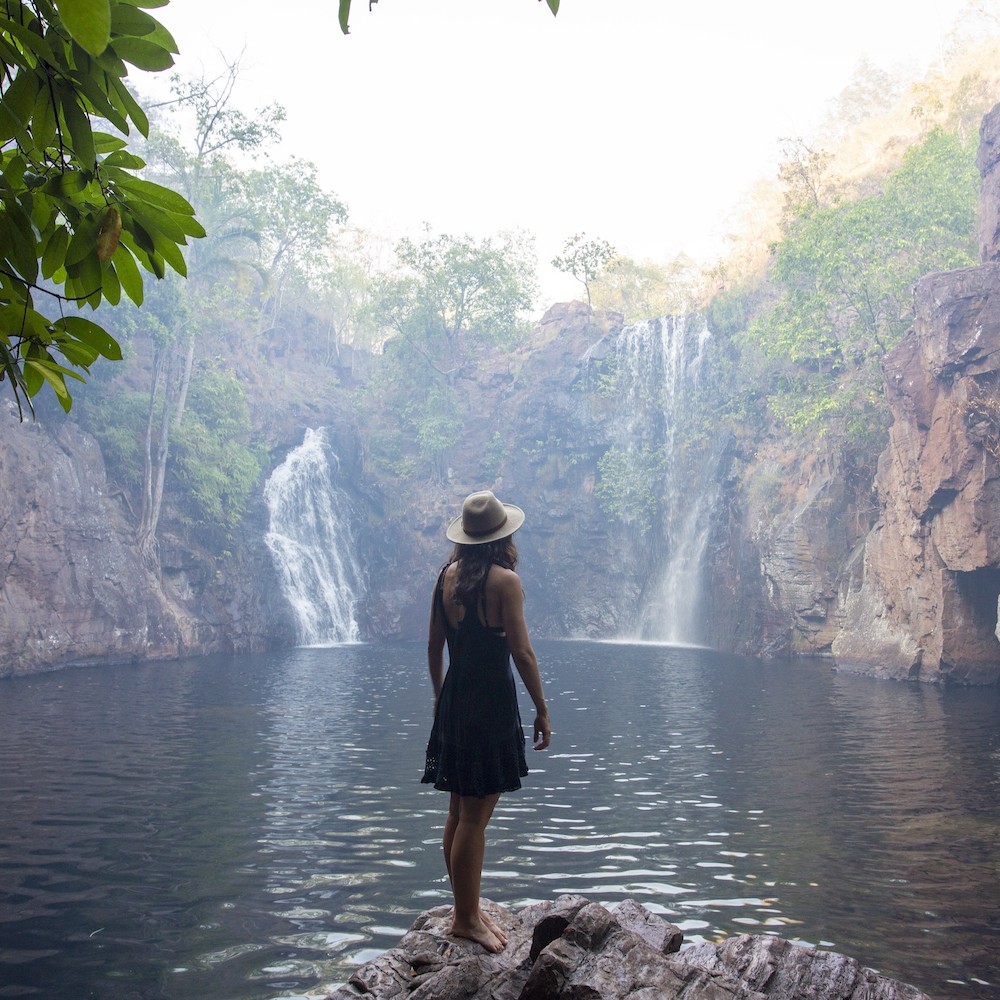 Real Aussie Says
Our 3 Day Kaakdu and Litchfield 4WD tour with comfort camping in a Safari Tent
3 Day Kakadu and Litchfield Tour Safari Tent
As you traverse this stunning landscape of Kakadu and Litchfield, rest assured that your comfort is our priority. Book here for the Upgrade to a Twin Share Safari Tent for a touch of comfort camping in the great outdoors. 
Embark on an epic adventure through Australia's Top End with our 3-day Kakadu and Litchfield Tour. Experience the wonders of this breathtaking region as you immerse yourself in its natural beauty and rich cultural heritage. Prepare for an unforgettable journey filled with stunning waterfalls, ancient rock formations, and encounters with unique wildlife.
The journey begins in Kakadu National Park, where you'll witness history come alive. Marvel at the ancient indigenous rock art that adorns the walls of Nourlangie and Ubirr, providing a glimpse into the rich cultural heritage of the region. Explore the diverse landscapes of Kakadu, from lush wetlands to rugged escarpments, and discover why this UNESCO World Heritage-listed site holds such significance.
Next, venture into Litchfield National Park, a hidden gem known for its pristine waterholes and cascading waterfalls. Take a refreshing dip in these natural pools surrounded by lush greenery, and feel a sense of serenity wash over you. Marvel at the intriguing termite mounds that dot the landscape and learn about their fascinating architectural feats.
One of the highlights of this tour is the Mary River Wetlands wildlife cruise. Hop aboard and navigate through the meandering waterways, where an abundance of wildlife awaits. Keep your eyes peeled for the majestic birds that soar above and the fearsome crocodiles lurking in the water below. It's an incredible opportunity to witness these incredible creatures in their natural habitat.
This tour operates during the dry season from May to October when the weather is ideal for exploring the Top End. Don't miss out on the opportunity to create lasting memories and connect with the wonders of nature and culture.
Book your 3 Day Kakadu and Litchfield comfort camping adventure now and embark on a journey that will leave you in awe of the magic of Australia's Top End.
Book Now
1. How many are travelling?
2. Select a date
3. Looks awesome!!! Book it!
Kakadu to Litchfield 4WD Camping (Safari Tent)
We can't confirm real time availability on this tour. Please enquire about this trip and we will get immediately back to you!
Our travellers often combine this trip with some of these trips:
Itinerary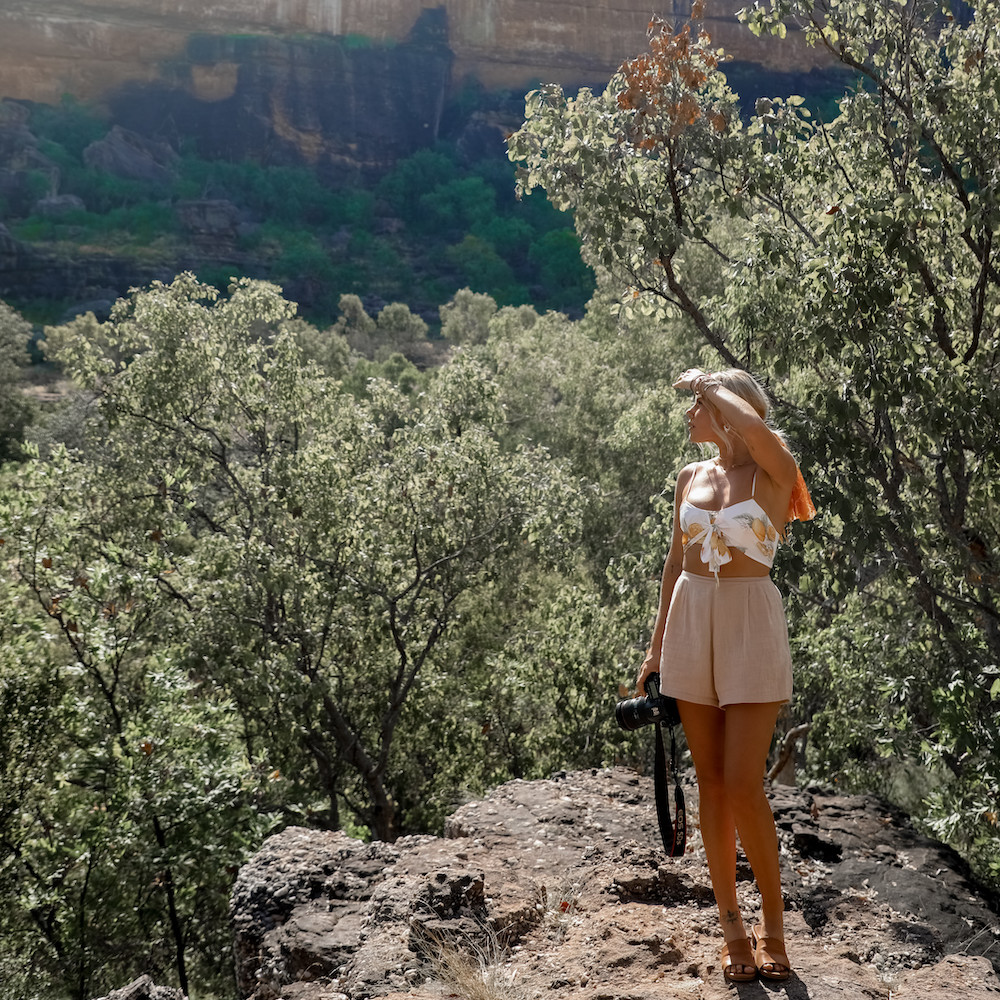 Sleep in our comfortable twin permanent safari tents providing a little more comfort, privacy, and security on tour
3L Refillable water bottle,
wide-brimmed hat,
sunglasses & sunscreen,
swimwear,
beach towels & toiletries,
comfortable sturdy hiking shoes (tread closed-toe shoes),
all-weather clothing (extreme conditions inc wind, heat, cold, day/night),
15kg soft bag & small day pack,
tropical strength insect repellent,
mosquito or fly net (summer months), f
lashlight, headlamp or torch,
money for snack and meals,
bring your own sleeping bag & pillow (optional – if staying in a swag),
recharge power bank (limited access to power to charge phone or cameras),
camera.
Safari is not suitable for children under 8 years of age.
We will try to cater for most dietary needs and/or food allergies – passengers MUST notify the tour operator of any special dietary requirements, or medical conditions at the time of booking.
A minimum moderate level of fitness is required to complete the walks. The length of walks will be between 2km to 4km each day, often over steep rocky sections and in direct sunlight and high humidity. An approximate 9.5km walk is included in this tour. Embarking on walks will be at the guide's discretion to ensure the safety of guests. Therefore, a medium/high level of fitness is required and a doctor's certificate is required for people over 70 years (30-days prior to travel).
Limited storage space on our vehicle, baggage kept to 1 x 15kg travel bag, 1 x 5kg day bag. Not suitable for mobility-impaired travellers, wheelchairs, walkers or strollers.
*Solo travellers booking separately in a Safari Tent Twin Share are paired with another solo traveller, where possible of the same gender but not guaranteed. Children must be accompanied by an adult at all times.
Book here for Safari Tent. 2 Nights' Permanent Safari Style Tented Campsites (2 x Jabiru). If you are happy to book basic swag book here: 3 Day Kakadu and Litchfield 3 Day Tour Basic Swag Camping
Where will I sleep on tour?
Share Tent fare option will be paired in a room with another traveller, where possible with the same gender but not guaranteed.
2 Nights' Permanent Safari Style Tented Campsites (2 x Jabiru)
Book live here for Safari Tent.
If you are happy to book basic swag book here: 3 Day Kakadu and Litchfield 3 Day Tour Basic Swag Camping