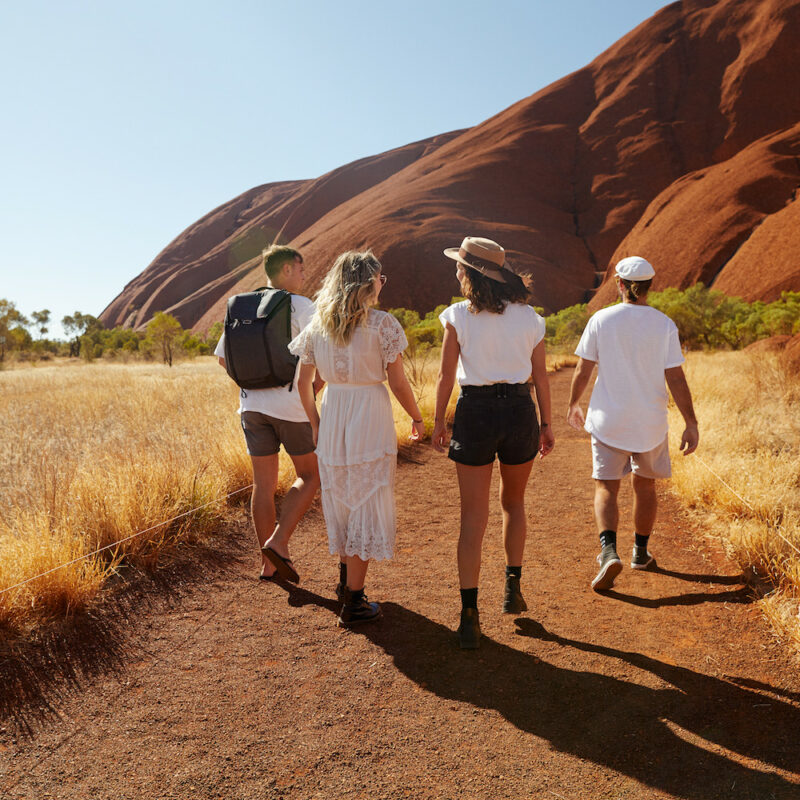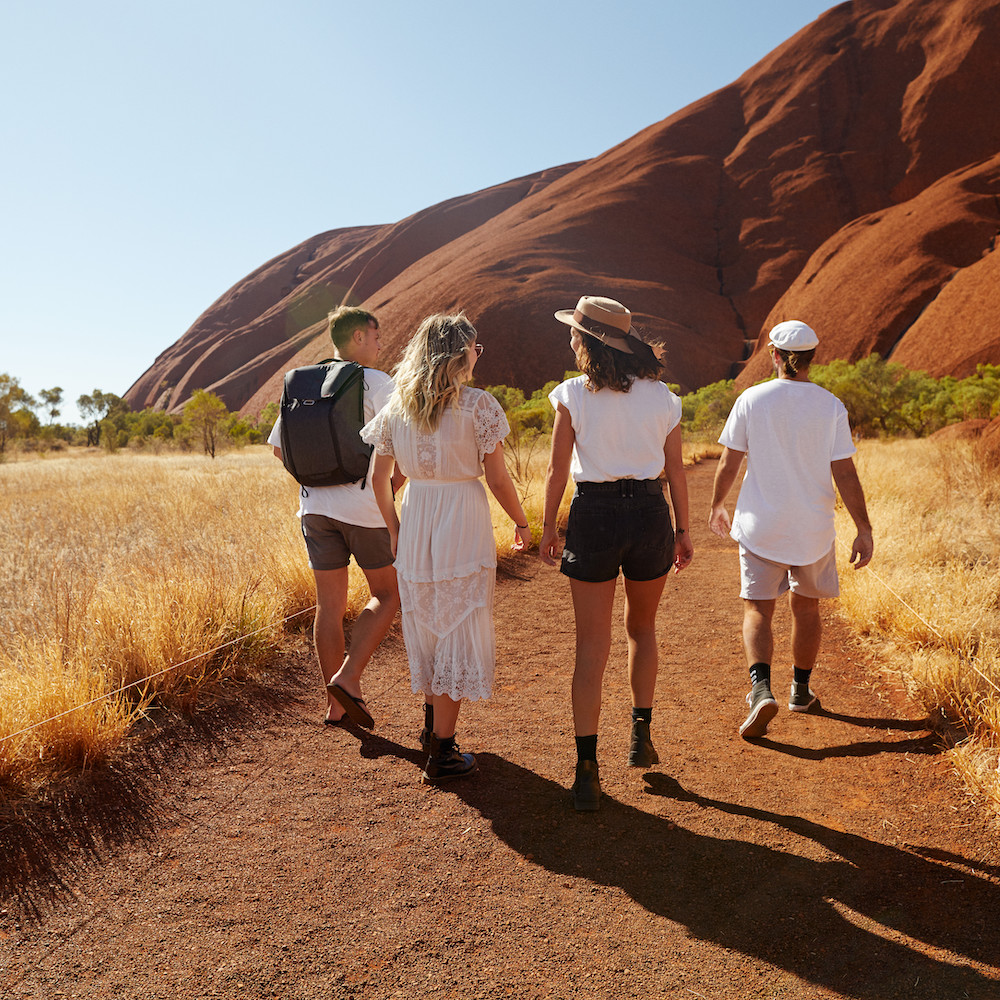 Real Aussie Says
Unleash your inner explorer on our Adelaide to Darwin tour, where you'll journey through the diverse landscapes of Oz, from the wine valleys to the tropical top end. It's a true-blue Aussie road trip you won't forget!
18 Day Adelaide To Darwin Tour Package
Score some savings with our 5% Off Sale
Get ready to embark on the ultimate Aussie adventure with our Adelaide to Darwin Tour Package! You'll get to witness the stunning natural beauty of Uluru, Kings Canyon, and Coober Pedy, explore the wild wonders of Kakadu and Litchfield, all while enjoying top-notch accommodation, expert tour guides, and the excitement of camping under the stars! Let's go!
Our Adelaide To Darwin Tour Package is an unforgettable overland journey through some of Australia's most stunning landscapes. You'll travel through rugged outback terrain, explore ancient Indigenous sites, swim in pristine waterholes, and encounter unique wildlife along the way. With knowledgeable guides and comfortable transportation, this is the ultimate way to experience the beauty and diversity of the Australian Outback.
On this Adelaide to Darwin tour, you will start in Adelaide. Arrive and check into the YHA, then explore Adelaide. Your first day of touring is a fun wine tour to the Barossa wine region. The next day you will start your adventure north as you take the tour from Adelaide to Uuru. Venture to the underground town of Coober Pedy. Here you can pan for Opals and stay in our famous underground hostel.
Once you get to the Red Centre it's time to explore Uluru, Kata Tjuta and Kings Canyon afterward spend some time in Alice Springs.
You will then head even further North through Australia's Northern Territory from Alice Springs to Darwin on the overnight Greyhound bus. Then it's time to get tropical in Kakadu and Litchfield National Parks, by spending a few days exploring the parks and swimming in the waterfalls and streams. Finishing in Darwin with a bunch of new friends.
Real Aussie Adventures is about adventure and getting involved. We don't define by age but our trips are quite active. We get travelers from all over the world, people traveling by themselves, friends and groups. Our tour walking and hiking in Kakadu National Park, Uluru, Kata Tjuta, and Kings Canyon requires a good level of fitness. This budget Adelaide to Darwin tour is staying in multi-share hostel dorm accommodation, swags on the ground, and safari tents.
If you're looking for an unforgettable adventure, our Adelaide to Darwin Tour Package is the way to go! As the most popular overland bus tour offered by Real Aussie Adventures, we highly recommend booking well in advance to secure your spot.
Book Now
We can't confirm real time availability on this tour. Please enquire about this trip and we will get immediately back to you!
Our travellers often combine this trip with some of these trips:
Itinerary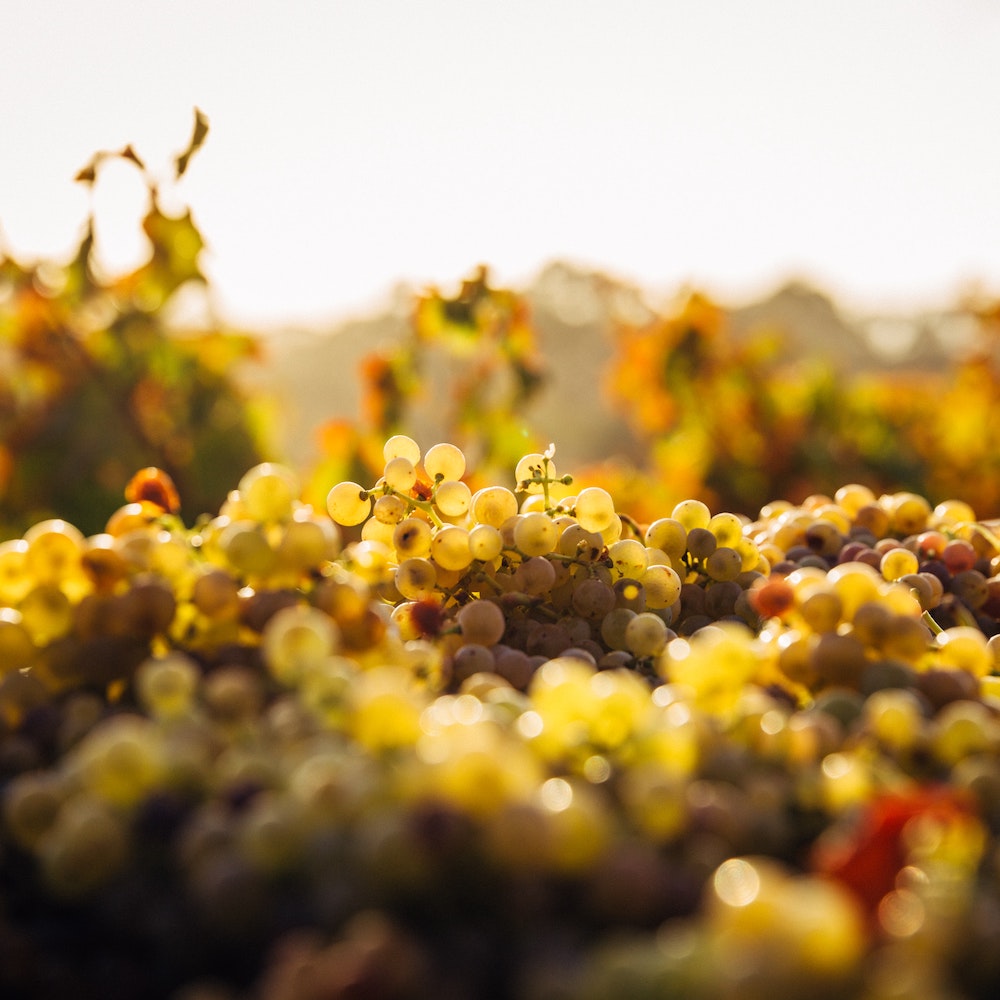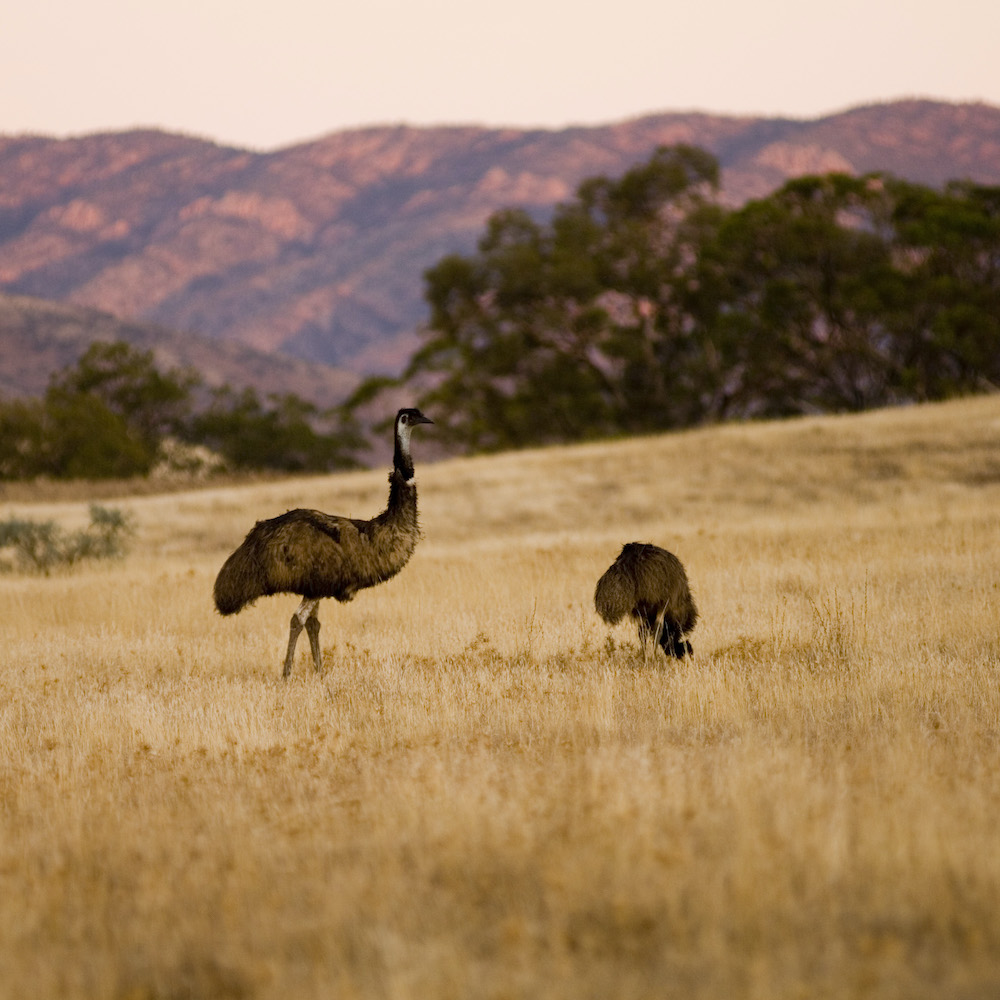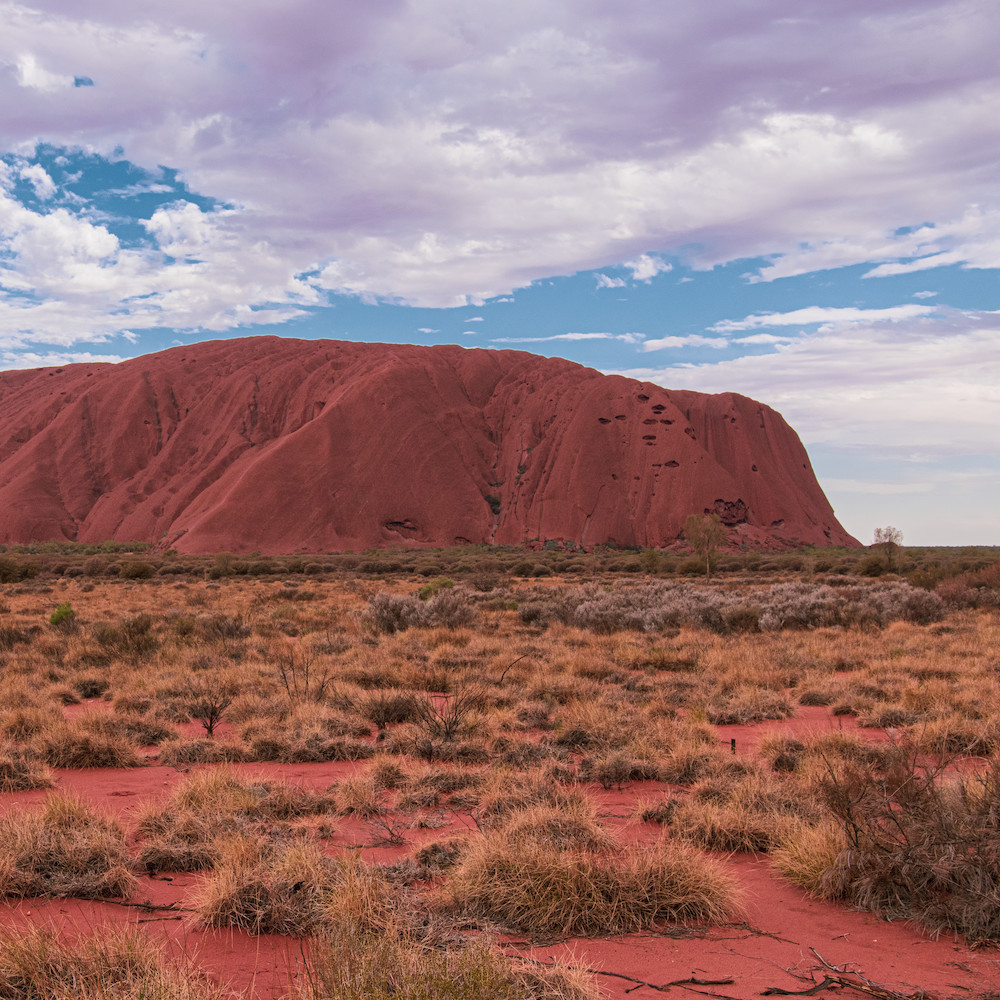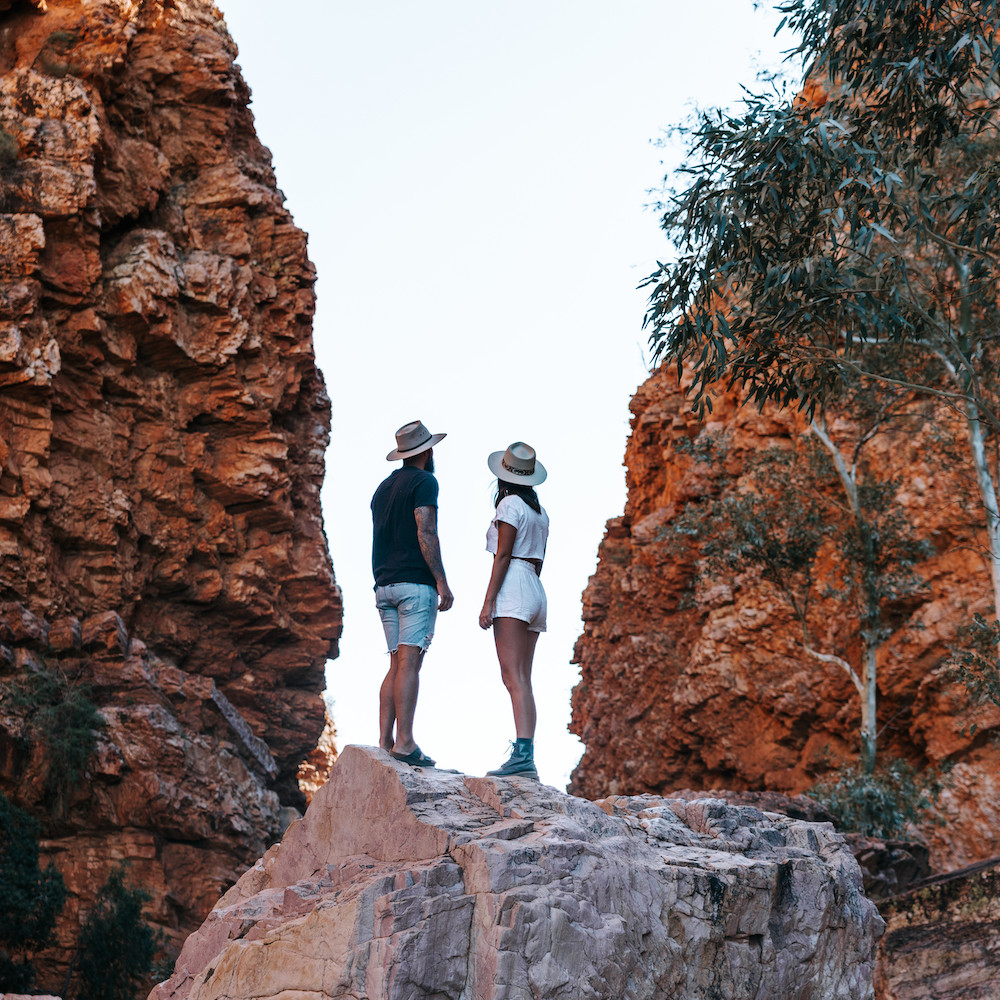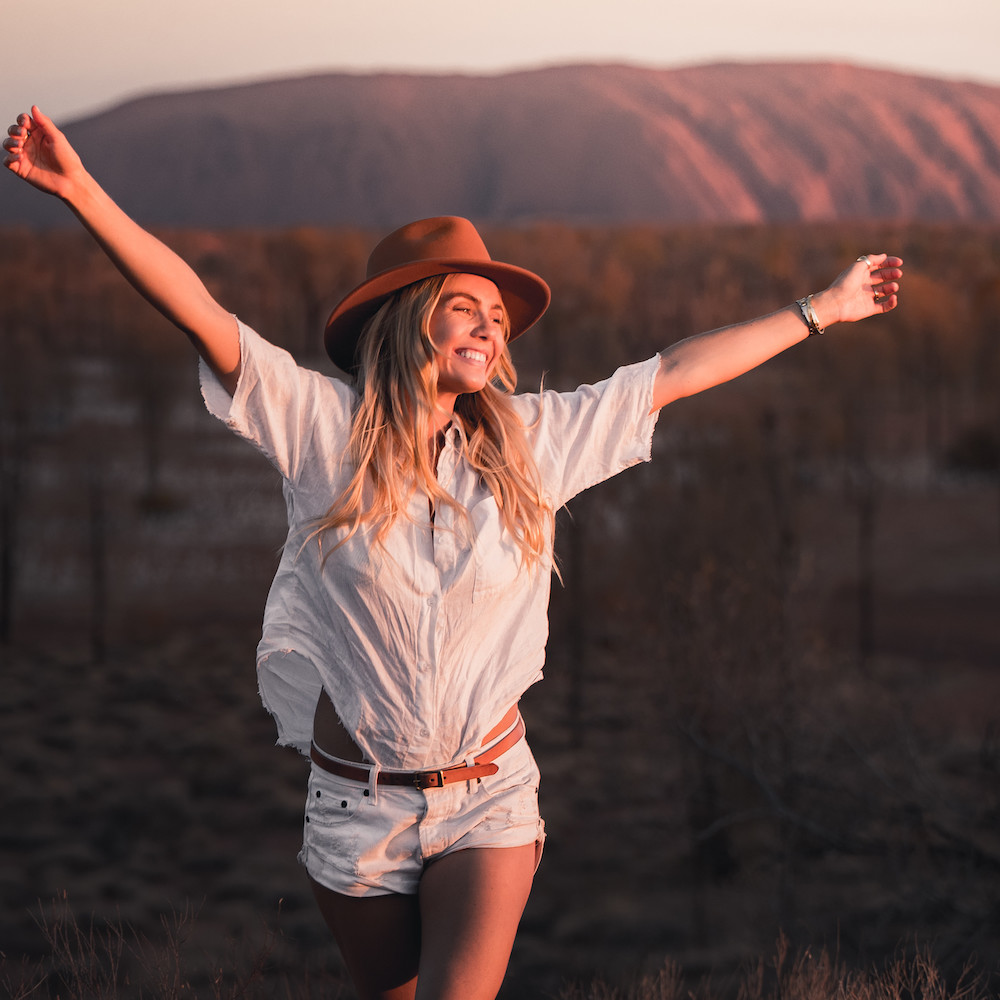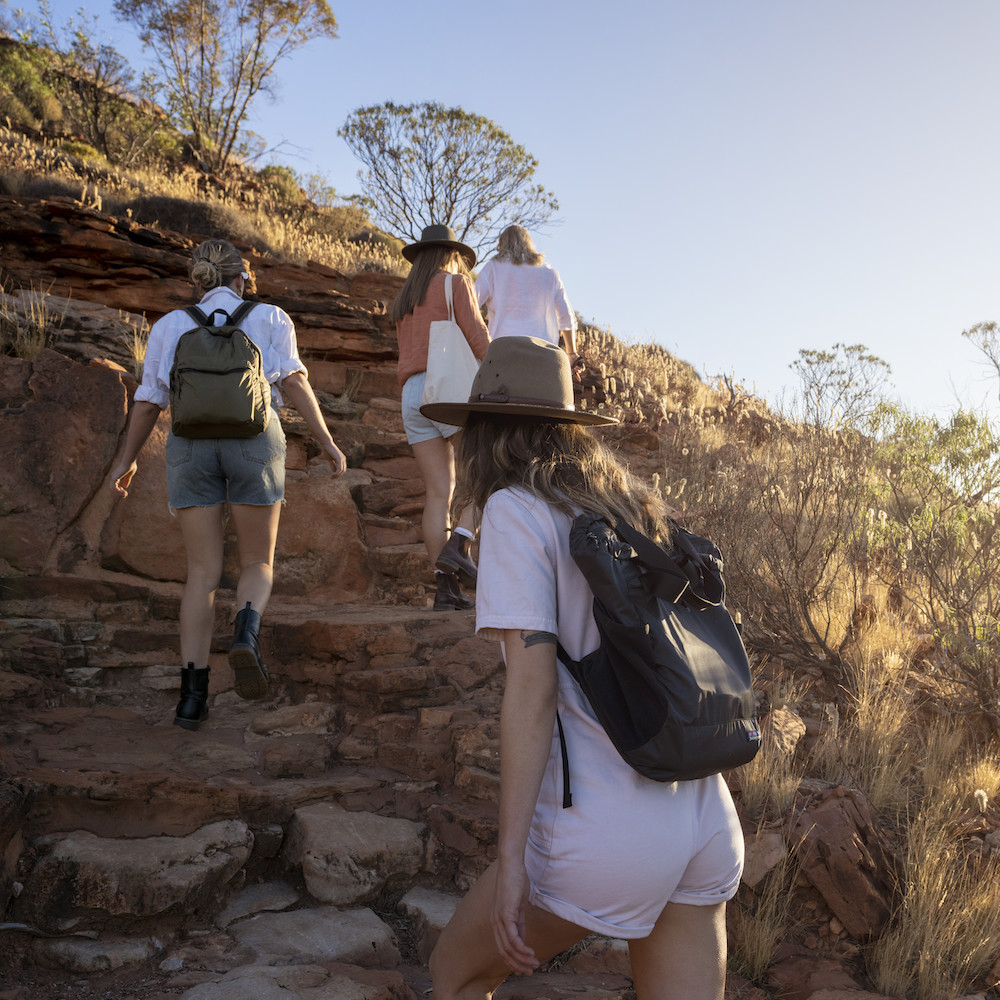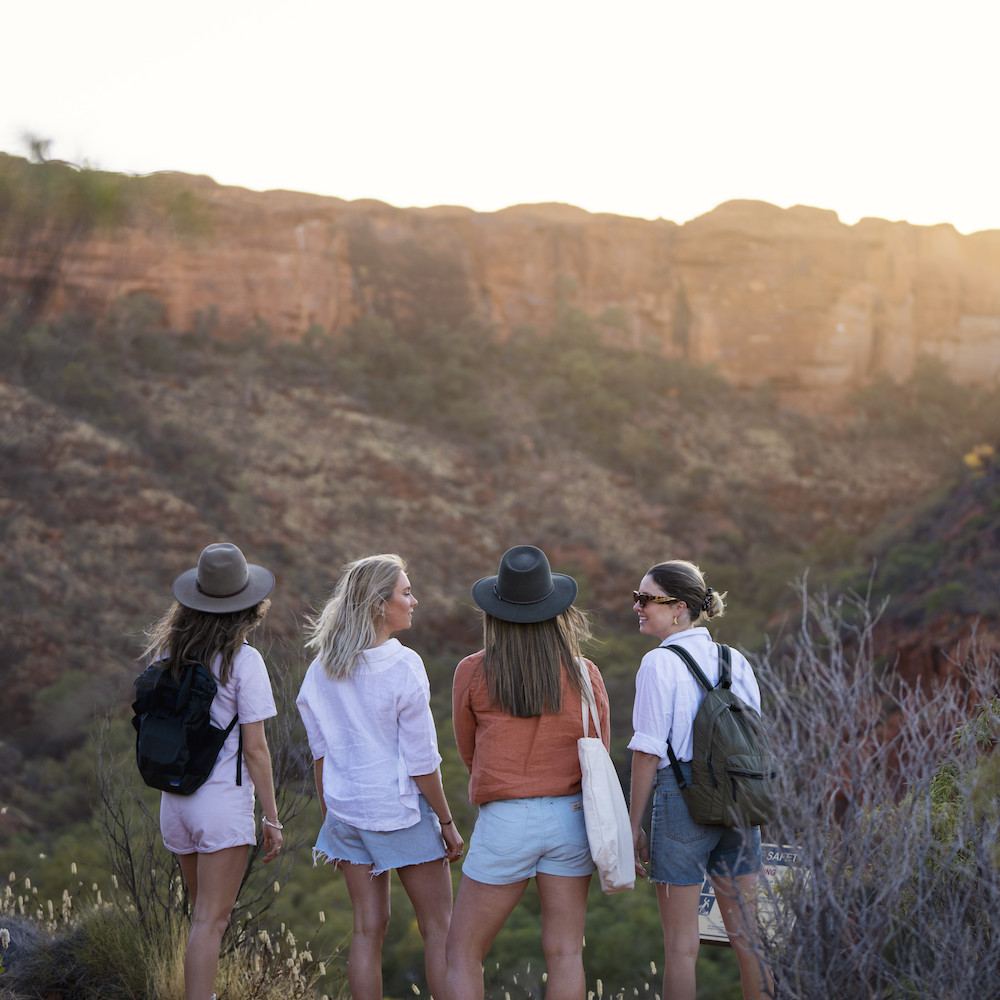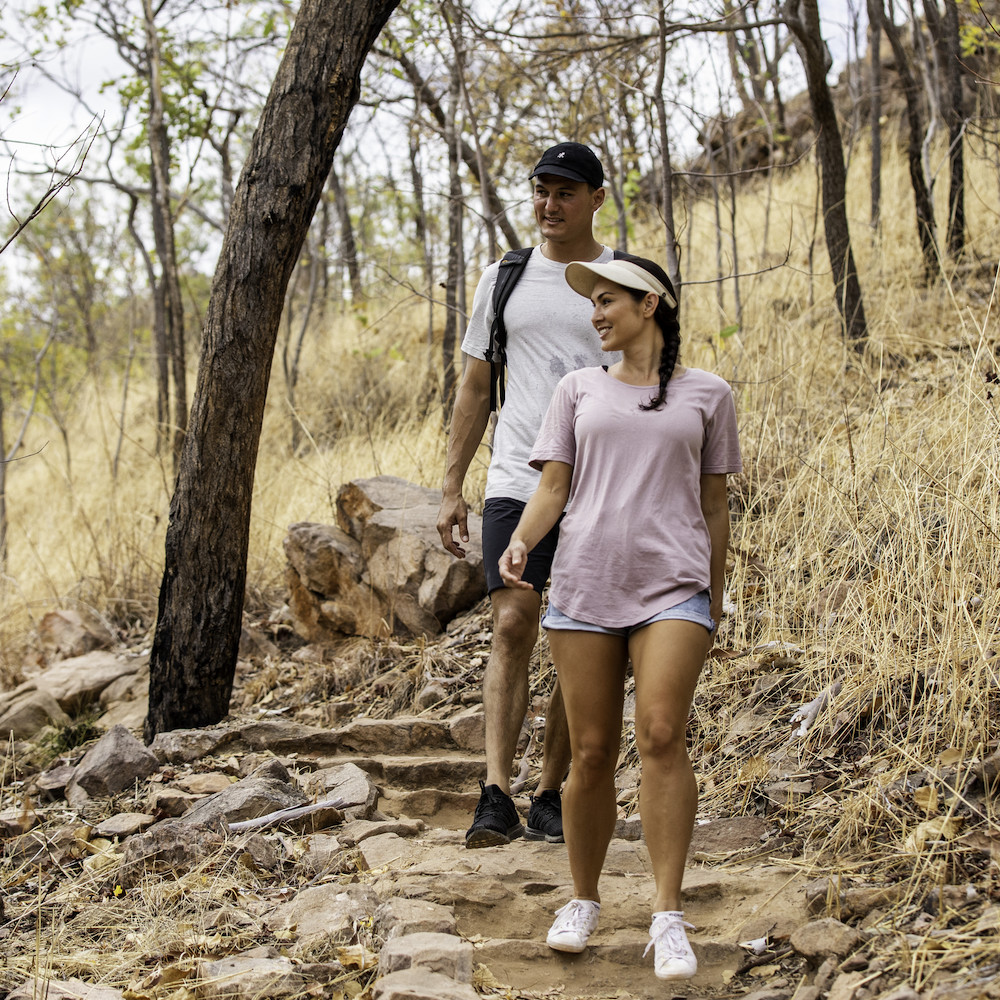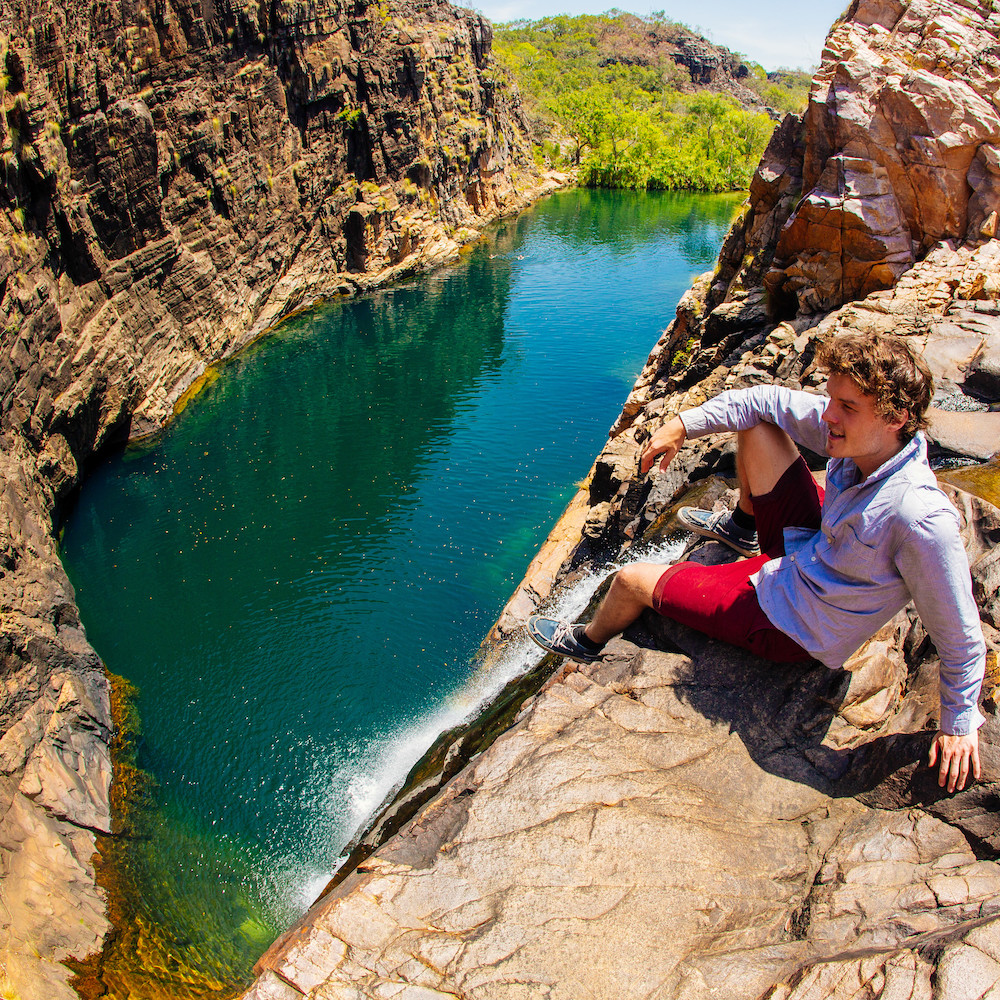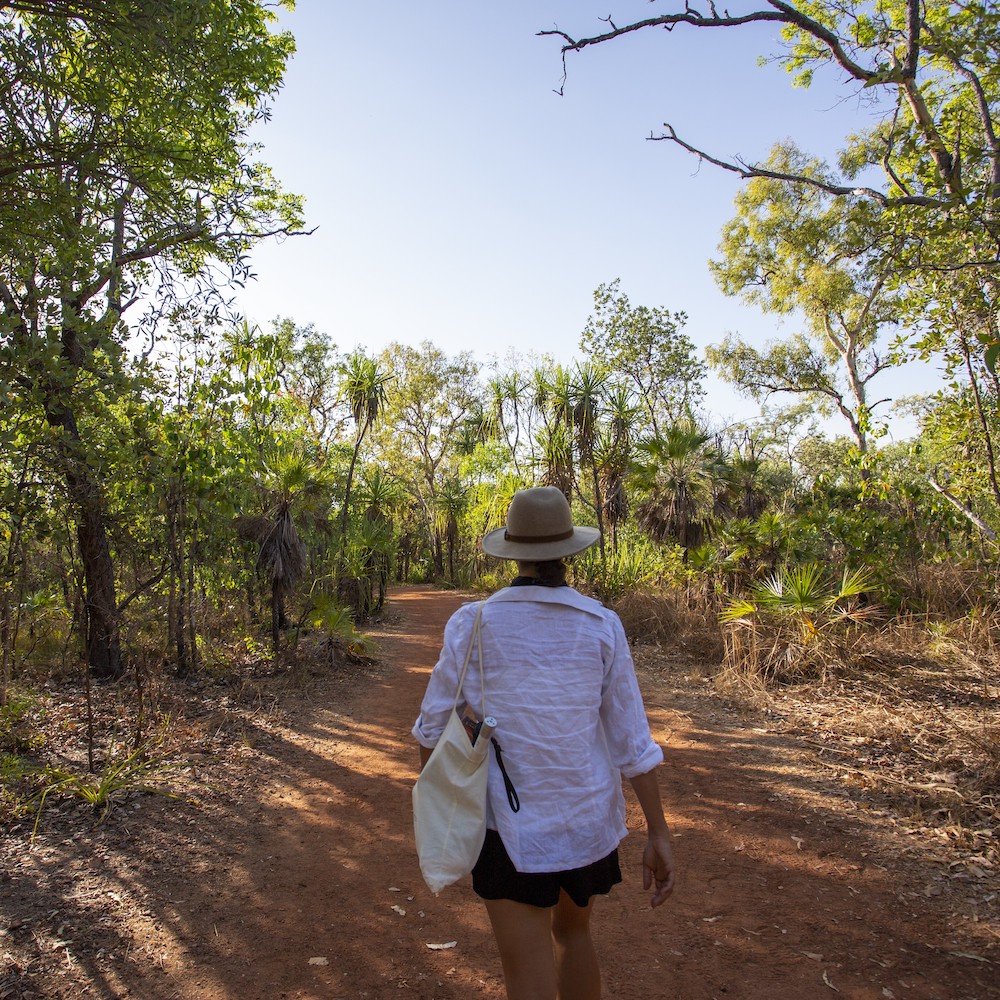 • Adelaide City at your leisure
• Wine tasting at three of Barossa Valley's most famous wineries and Australia's largest rocking horse.
• Coober Pedy underground tour including an Opal Mine and Museum, some opal noodling and the spectacular Breakaways.
• Free time in Alice Springs, the spiritual heart of Australi.a
• Hike the World Heritage sites of Uluru & Kata Tjuta National Park.
• Hike the rim and amphitheatre of Kings Canyon in Watarrka National Park.
• Visit the township of Katherine and canoe Nitmiluk Gorge (optional extra)
• Learn about Australia's oldest culture with rock art, amazing scenery and waterfalls in World Heritage Kakadu National Park.
• Cruise the Mary River Wetlands with a guarantee of crocodiles and other wildlife.
• Swim in magnificent waterfalls in Litchfield National Park
• Walking shoes/boots
• Hat & sunscreen,
• Water bottle (refillable while on tour)
• Insect repellent
• Bathers/swimmers
• Towel
• Sleeping bag (or can be hired on each camping tour in the outback for $30 each)
This package is a combination of independent travel and joining scheduled tour departures
Some of the touring operators, as part of their COVID-Safe protocols, require all passengers to complete an online check-in, including a 'Fit for Travel' self-declaration to confirm they are free from illness. This is mandatory and must be completed at the latest 24 hours before departure.
Prior to arrival you will be provided with vouchers and information for each component of
the package, providing pick up times and other details for the accommodation and tour/activity providers.
Different specialist guides will be used in each region of guided travel to ensure the greatest knowledge in each area.
During the shoulder season in Kakadu some waterfall areas may not be accessible and during this time we may need to substitute some locations with others.
Itineraries are subject to change due to seasonal, cultural and weather conditions. If an attraction cannot be visited due to closure your guide will arrange for another attraction to take its place.
Luggage should be kept to 15kg in a soft bag or backpack with an additional day pack.
This package is not suitable for children.
The safari tours in this package are participatory, and guests will help with the preparation and cooking of meals, dish-washing and other tasks which may include collecting firewood.
A minimum number of 6 passengers is required to operate the tour. It may therefore be necessary to cancel a scheduled departure and to offer an alternative or full refund for that tour if minimum numbers are not met. Real Aussie Adventures will always strive to find the best suitable alternative for your client on the rare occasion a cancellation occurs.
Please advise of any medical/dietary/allergy requirements at time of booking. Further information and documentation may be required.
Moderate fitness level is required, and you need to be prepared for walks between 3-12 kilometres on some days. This may involve rough ground and perhaps getting wet.