Real Aussie Says
G'day mate! Ready for a ripper time? Join our 10-day Perth to Karijini tour, camp under the stars, and soak up the Aussie Outback magic!
10 Day Perth to Karijini Return Tour
2023
OCT: 14 28, NOV: 11 25, DEC: 09,
2024
JAN: 06 20, FEB: 03 17, MAR: 02 16 30
Embark on an unforgettable 10-day Perth to Karijini tour, where the raw beauty of Western Australia's best natural wonders awaits you. This remarkable journey seamlessly blends the stunning coastal landscapes with the rugged Outback terrain, creating a road trip like no other. As you set out on this adventure, you'll be immersed in a diverse and captivating environment that showcases the true essence of Australia's west coast.
Karijini National Park stands as a highlight of this expedition. Dive into its rocky gorges and invigorating waterholes, letting the ancient landscapes envelop you in their grandeur. With the guidance of expert local leaders, you'll gain insights into the region's history, ecology, and cultural significance, enriching your experience beyond the surface.
The Coral Coast stretches before you, offering picturesque drives through the Pilbara and its iconic red earth. Although amenities may be scarce, the rewards of this journey are boundless. This tour allows you to traverse these vast regions with the comfort of a private vehicle, the expertise of passionate local guides, and the magic of camping under a starlit sky.
The allure of Ningaloo Reef adds an aquatic dimension to your adventure. Experience its underwater wonderland through various options such as plane rides, glass-bottom boat tours, or snorkeling. Depending on the season, you might even have the chance to swim alongside gentle giants of the deep – whale sharks – a truly awe-inspiring encounter.
The heart of the Pilbara holds echoes of the Australia that captures the world's imagination – cattle stations, red earth, and mining communities. This journey grants you a front-row seat to witness the sun-soaked landscape that is quintessentially Australian.
Your love for exploration will find fulfillment as you trek the trails of Karijini National Park. The rugged paths wind through gorges and lead to ancient waterholes, inviting you to cool off in their crystal-clear depths. This isn't just a tour; it's a chance to embrace the essence of living within nature's masterpiece.
Experience Western Australia's best of the best, all bundled into one enriching journey. This small-group overland adventure allows you to create memories against the backdrop of ever-changing landscapes. Book your Perth to Karijini tour now and unleash your inner adventurer.
Book Now
1. How many are travelling?
2. Select a date
3. Looks awesome!!! Book it!
Perth to Exmouth, Karijini & Return (formerly West Coast & Karijini)
We can't confirm real time availability on this tour. Please enquire about this trip and we will get immediately back to you!
Itinerary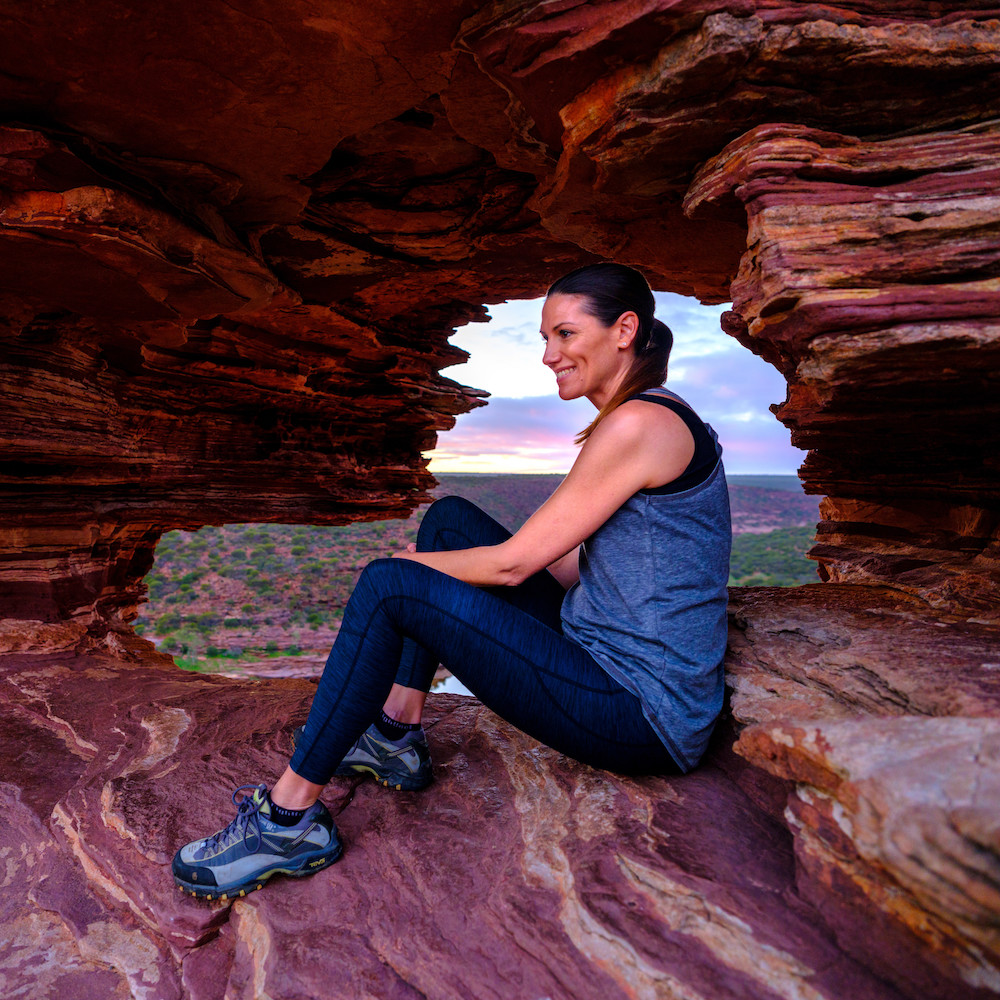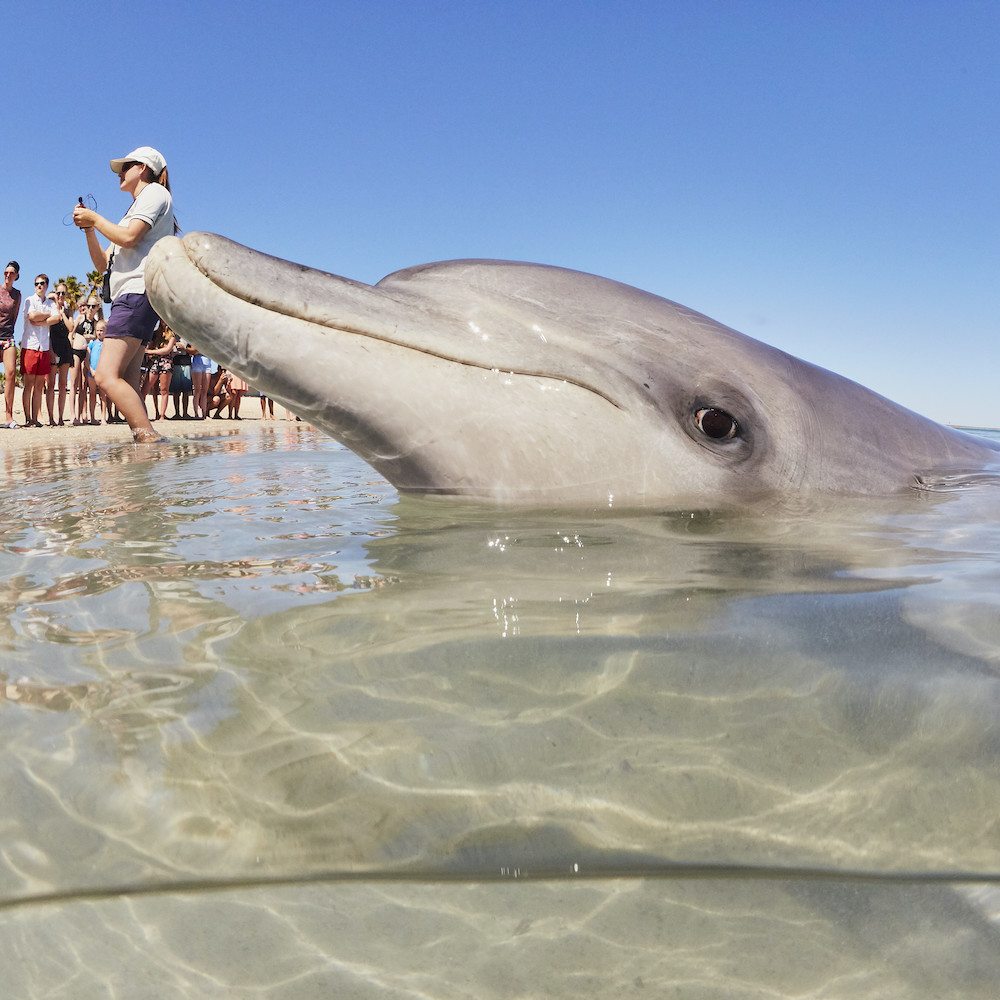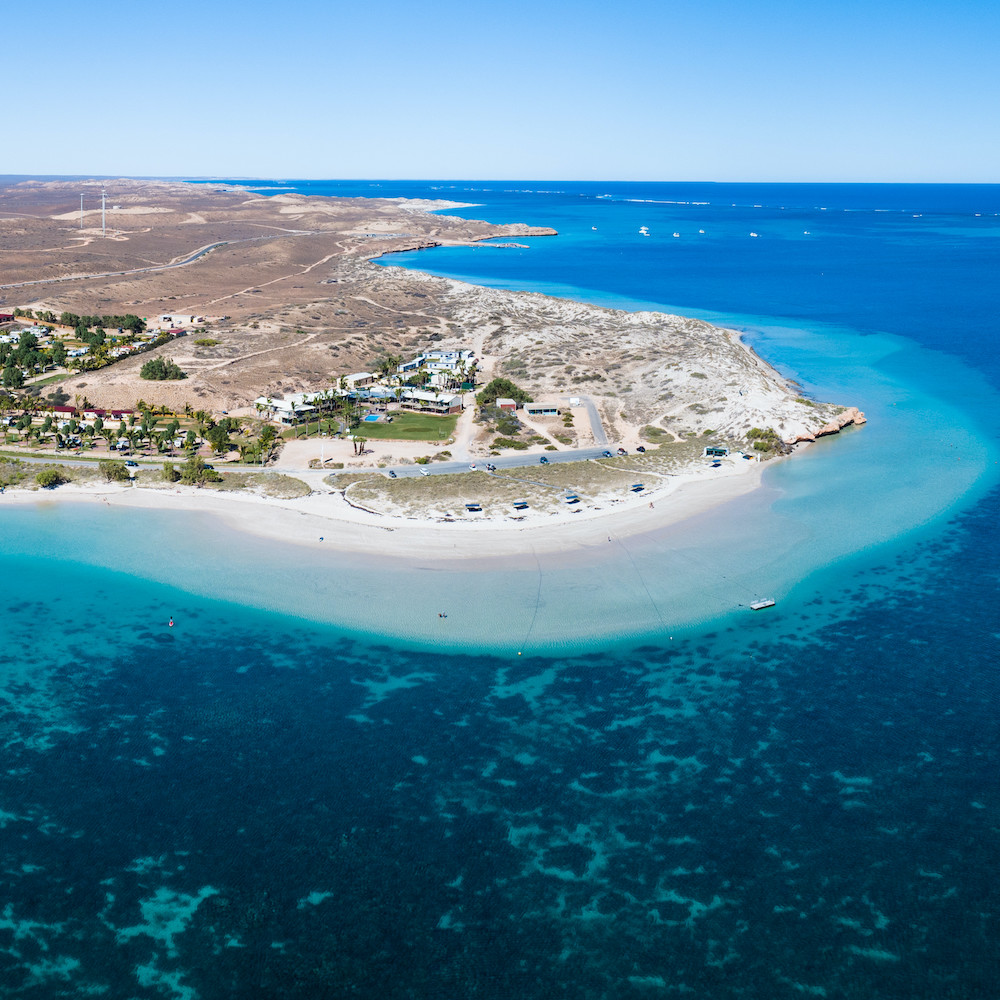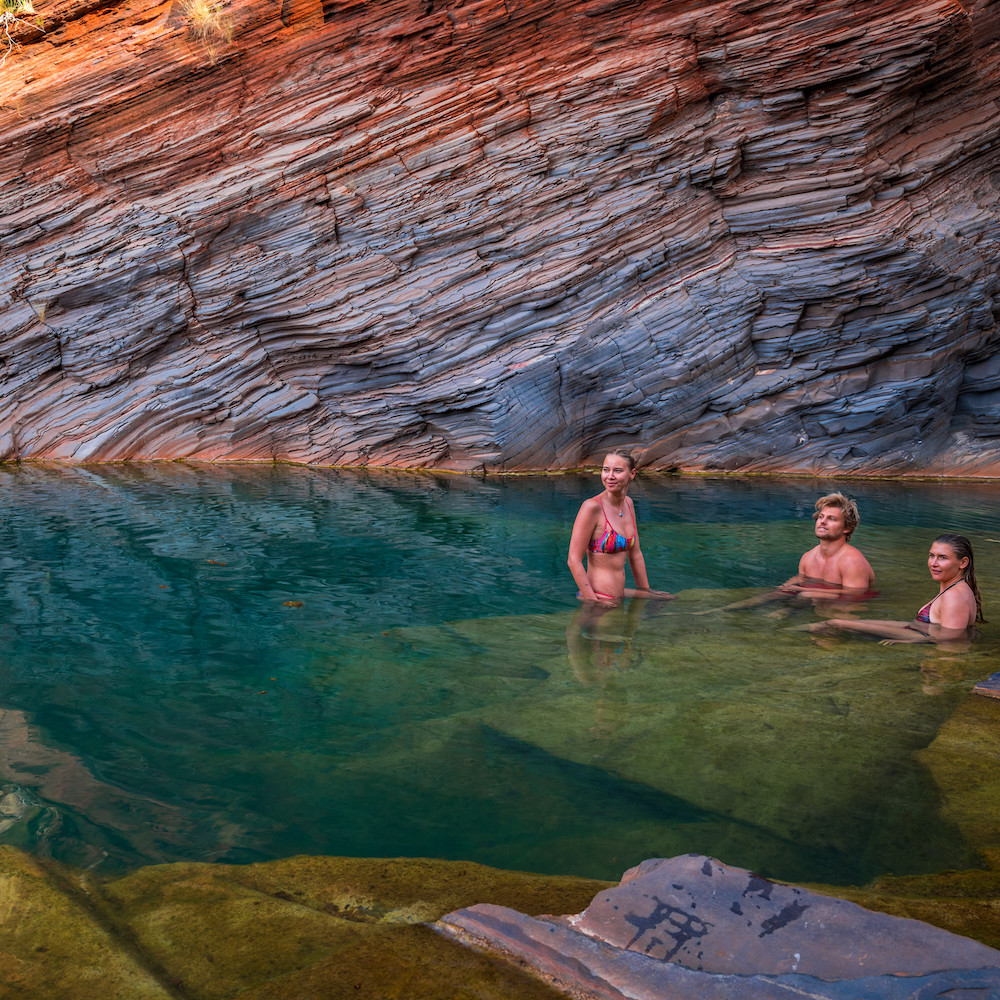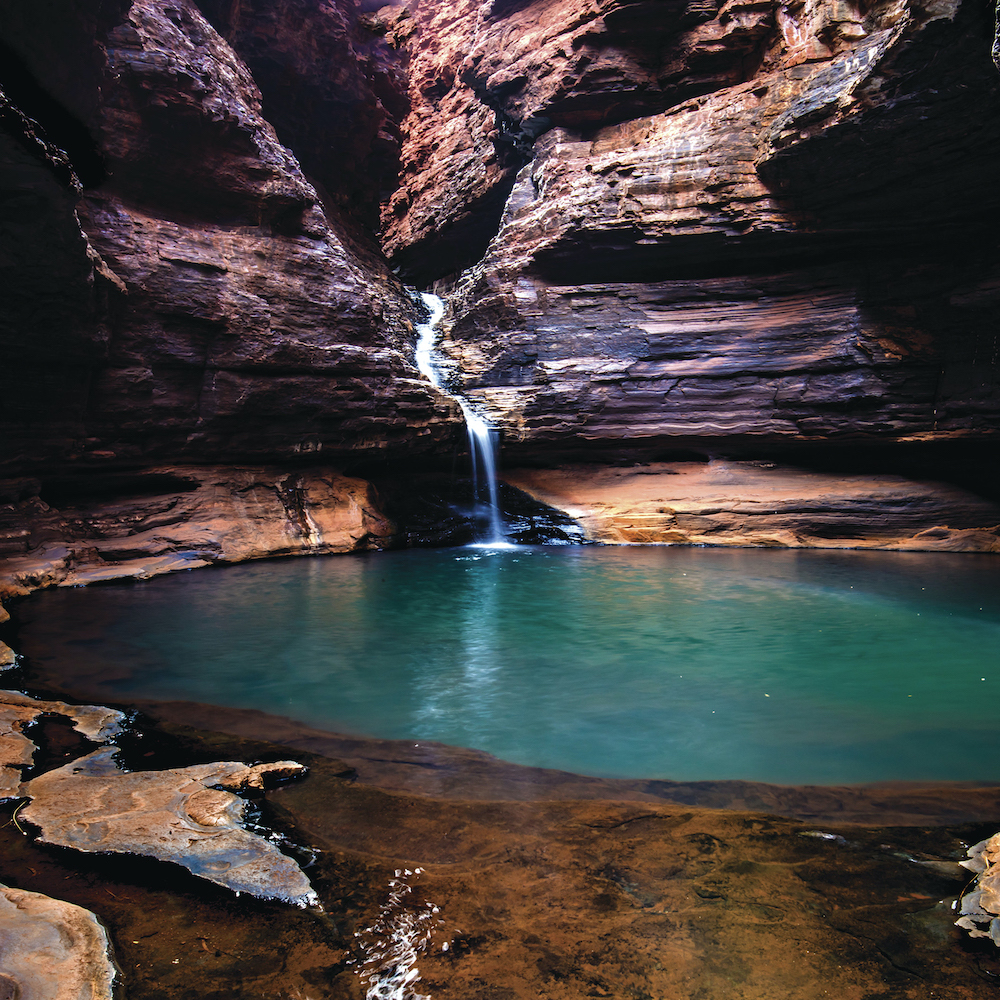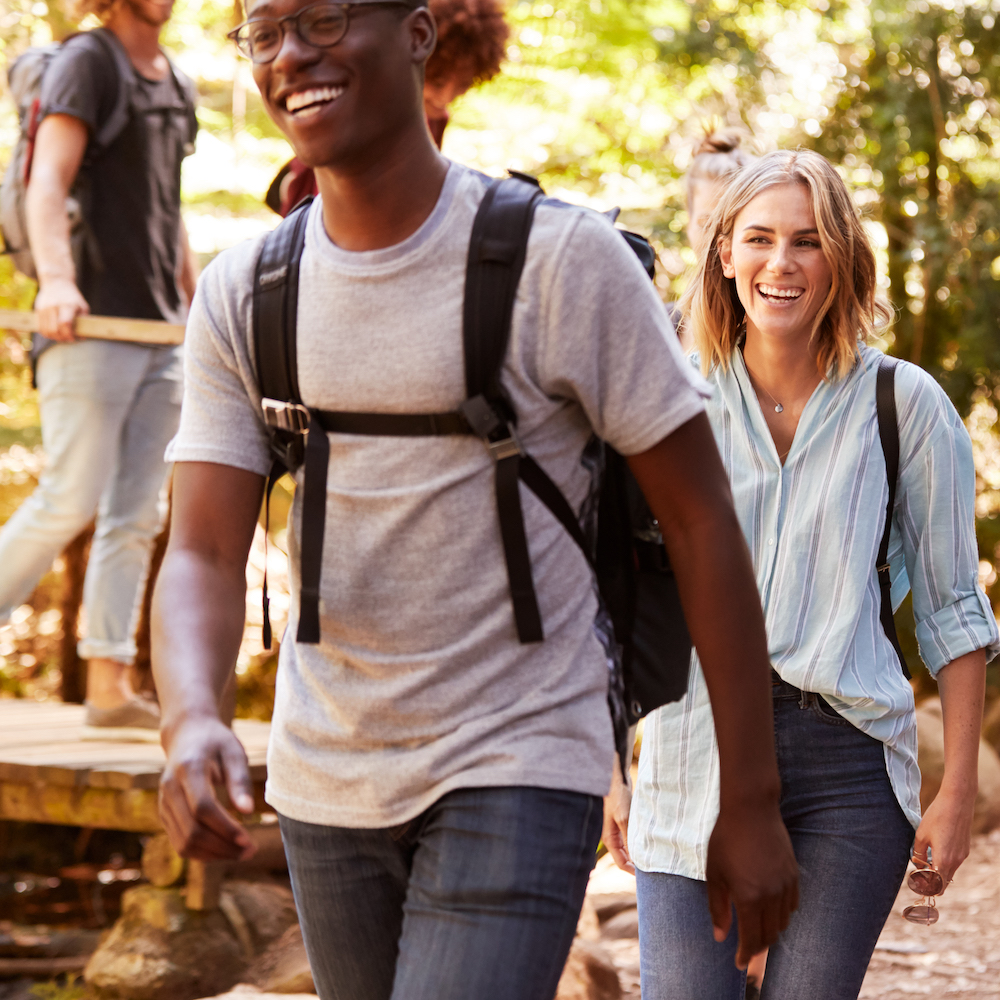 Explore Western Australia's desert terrain, national parks, and the captivating Coral Coast, all on an intimate overland adventure.
Embrace the Aussie spirit as you camp under the stars, guided by a passionate local expert, and revel in the freedom of the Outback.
Dive into Ningaloo Reef's underwater paradise through thrilling options like plane rides, glass-bottom boat tours, or snorkeling. Swim alongside gentle giants, whalesharks, if the season permits!
Immerse yourself in the sun-soaked reality of cattle stations, red earth, and mining communities in the Pilbara. Experience the quintessential Australia you've always imagined.
Trek through Karijini's rocky gorges, traverse its trails, and plunge into ancient waterholes as your reward. It's not just a journey; it's embracing the essence of living within nature's masterpiece.
Is this adventure suitable for you?
This is an unfiltered West Coast immersion. Certain nights will be spent camping in twin-share tents at camping grounds. While simplicity is embraced, it adds to the thrill.
For this expedition, a moderate to high fitness level is essential due to extensive walking. Karijini's trails are demanding; robust, comfy shoes are a must. Pack two pairs, one water-friendly.
On select days, driving through remote desert expanses may take hours. Relish vistas unseen in conventional travel. Refer to the itinerary for travel time details.
Western Australia's temperatures can be extreme. Days are hot; safeguard with appropriate attire, sunblock, and hydration. Nights chill significantly; pack insulating layers.
When not camping, multi-share lodging with mixed-gender dorms awaits.
Please note, timings and distances are influenced by road and weather variables.