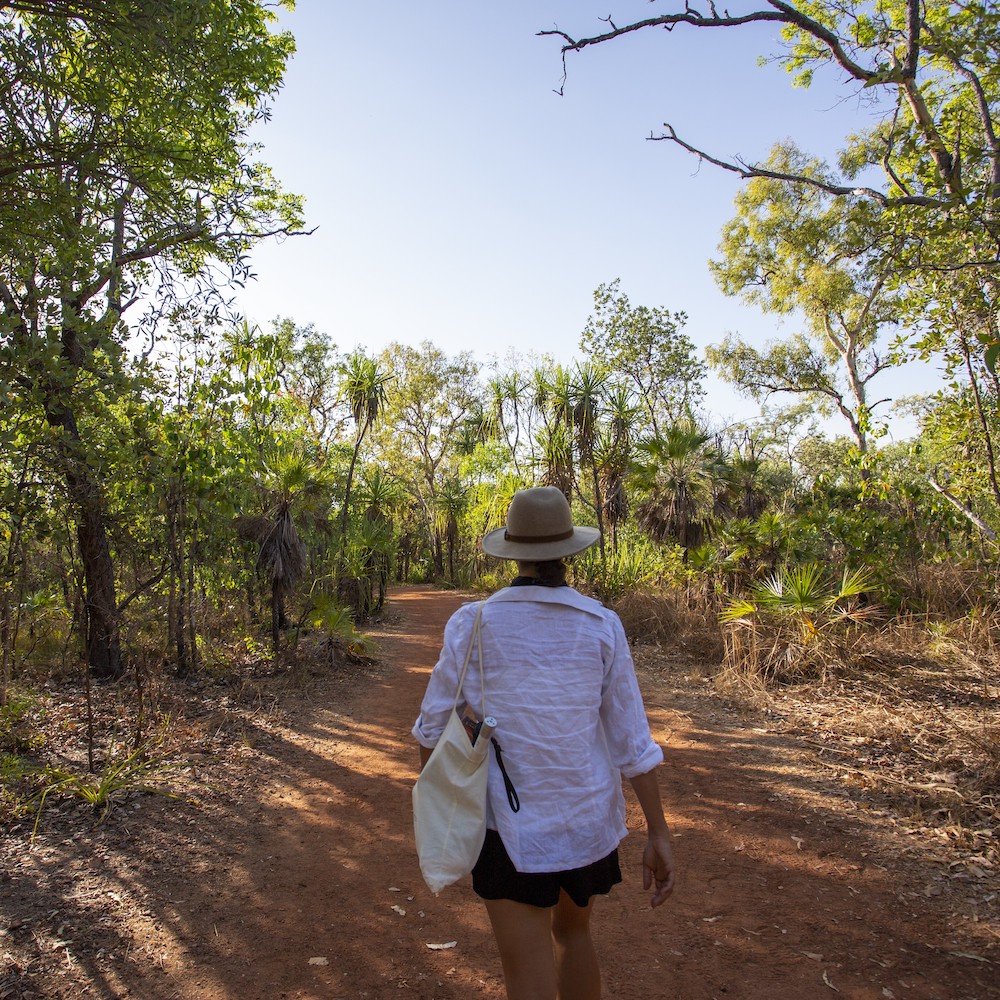 Real Aussie Says
The Top End is a place of incomparable natural beauty, rich culture, and incredible wildlife. Come explore the Top End with us—you won't regret it!
5 Day Top End and Arnhem Land Adventure
Escape the Winter Sale- 10% OFF.
Now only $1976
Contact us to book!
Ready for a Top End adventure? If you've never been to Australia's Top End, prepare yourself. This mystical land in the northernmost section of the remote Northern Territory packs is where the tropics meet the outback. Sandstone escarpments are decorated with ancient First Nations rock art, and the national parks are bursting with plunging waterfalls, monsoon forests, and breathtaking waterholes.
On this five-day adventure, you will spend time in Kakadu National Park, Nitmiluk National Park, and Litchfield National Park plus exclusive access to Arnhem Land. You will meet Traditional Owners of Wulna Country, take a croc-filled cruise along the East Alligator River, marvel at the spectacular Jim Jim Falls and swim in breathtaking locations on this unforgettable adventure through Australia's far north.
Enjoy the flexibility of a small group tour, comfortable vehicle, the local knowledge of a passionate guide, and the magic of camping under the great southern sky.
And there's so much to see over 5 days on our popular Top End Adventure tour. At Kakadu National Park,  check out the spectacular Jim Jim Falls At Nitmiluk National Park, go on a guided walk along the jagged edges of Katherine Gorge. And at Litchfield National Park, enjoy hikes through lush greenery surrounding Florence Falls, Wangi Falls, and Buley Rockholes (and don't forget to stop for a refreshing swim). In Arnhem Land learn about the cultural importance of these spectacular landscapes with your local Bininj Guluyambi guide. Plus explore the breathtaking Mawurndaddja rock art and occupation complex—a site over 40,000 years old!
Join us for your Top End adventure!
Book Now
1. How many are travelling?
2. Select a date
3. Looks awesome!!! Book it!
Top End & Arnhemland Adventure
We can't confirm real time availability on this tour. Please enquire about this trip and we will get immediately back to you!
Our travellers often combine this trip with some of these trips:
Itinerary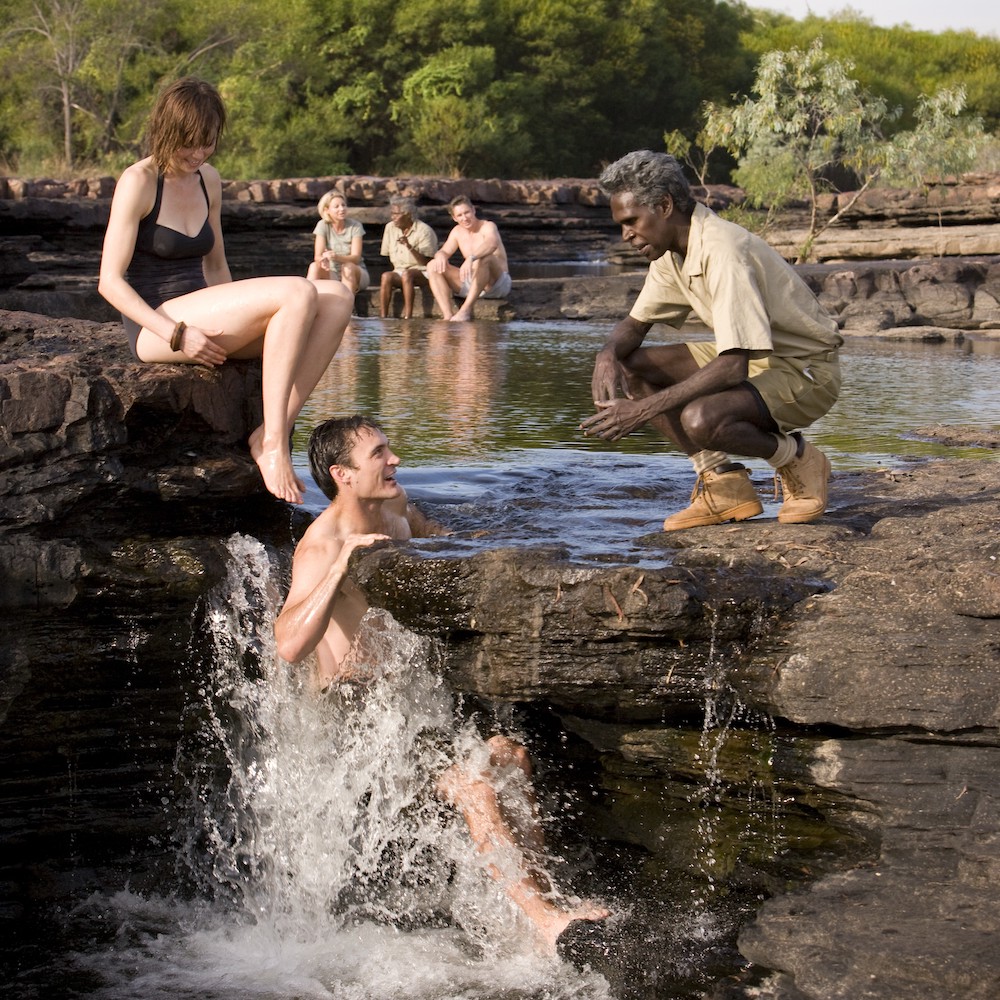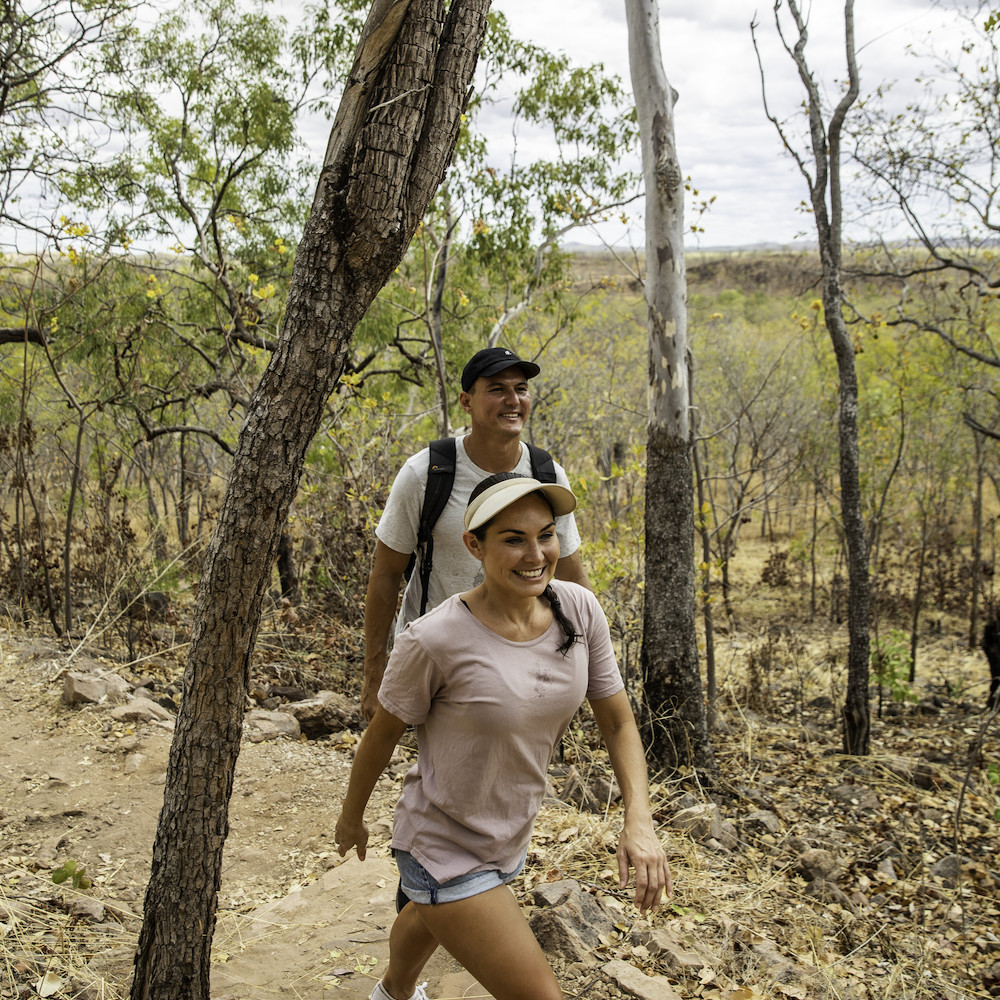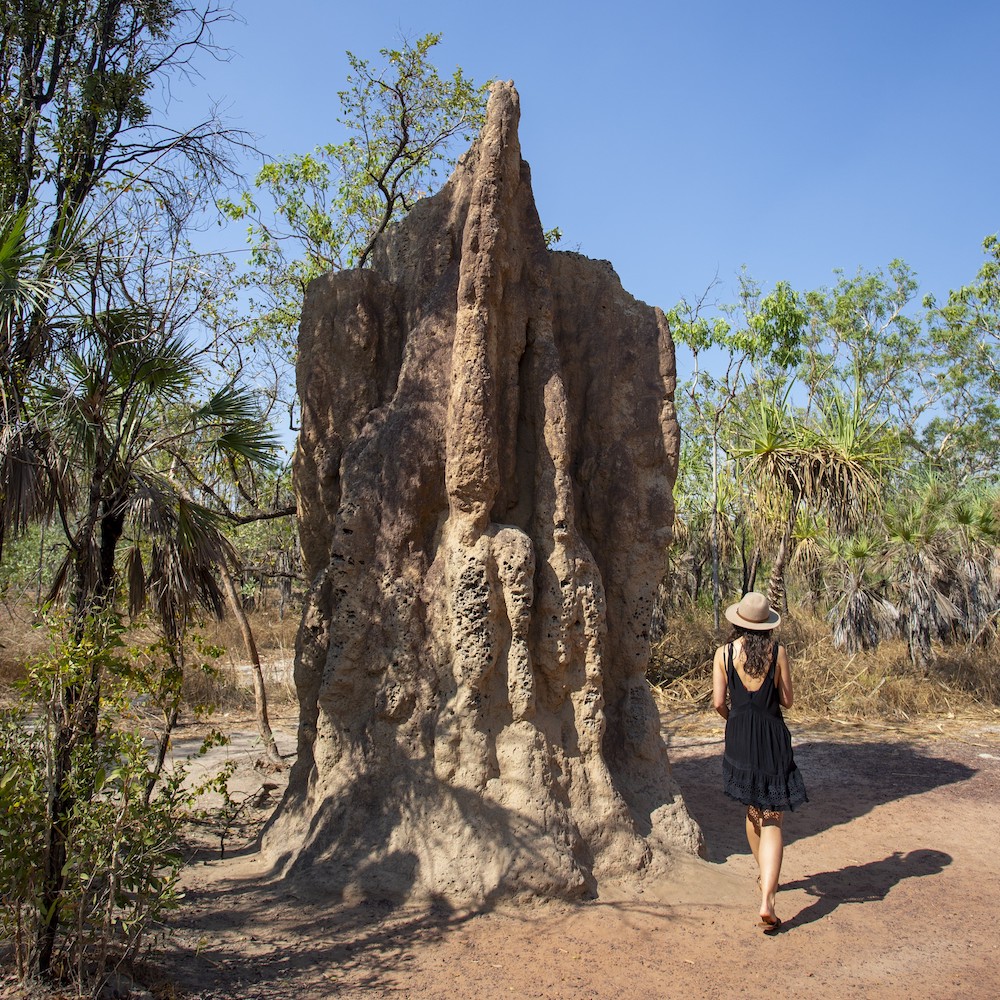 A trip to Mawurndaddja, the best-kept secret of Australia's Top End
Swim at either Gunlom Falls or Maguk (Barramundi Gorge) in Kakadu National Park
Camp at night underneath the stars
Visit Florence Falls, Wangi Falls, and Buley Rockholes in Litchfield National Park
Torch
Wide brimmed hat
Sunscreen
Insect repellent
Water bottle (1.5 litres)
Walking shoes/boots
Sleeping bag
Toiletries
Swim wear
Towel
Camera
Comfortable casual clothing for five days
Tour commences in Darwin on Day 1 at 6.50 am and finishes in Darwin (Day 5) at approximately 6 pm. Onward travel from Darwin must be booked for the following day.
This trip requires a sleeping bag
Itineraries are updated regularly throughout the year to reflect the current situation in each destination. Contributing factors such as, weather, local conditions, transport schedules, public holidays, or other factors may lead to the order and timing of included activities to vary, this will ensure the best possible experience for all travellers
Tour is not suitable for children under 12 years of age.
Due to limited space on the vehicle please restrict luggage to one day pack and one soft overnight bag/backpack, with a maximum of 10kg. Excess luggage should be stored at your Darwin accommodation.
Travel Insurance and flexible flight tickets are highly recommended.
Travellers are required to produce proof of full vaccination against COVID-19
Escape the Winter Sale- 10% OFF. Now only $1976. Contact us to book! Special is applicable for bookings confirmed between Tuesday 12th April 2023 to midnight on Friday 30th June 2023. The discount is applicable to the tours departing in April, May and June 2023.
PLUS 5% discount now on – bookings made between April 1 – June 30 2023 for travel until November 2023. RRP: $2195. 5% OFF- $2085