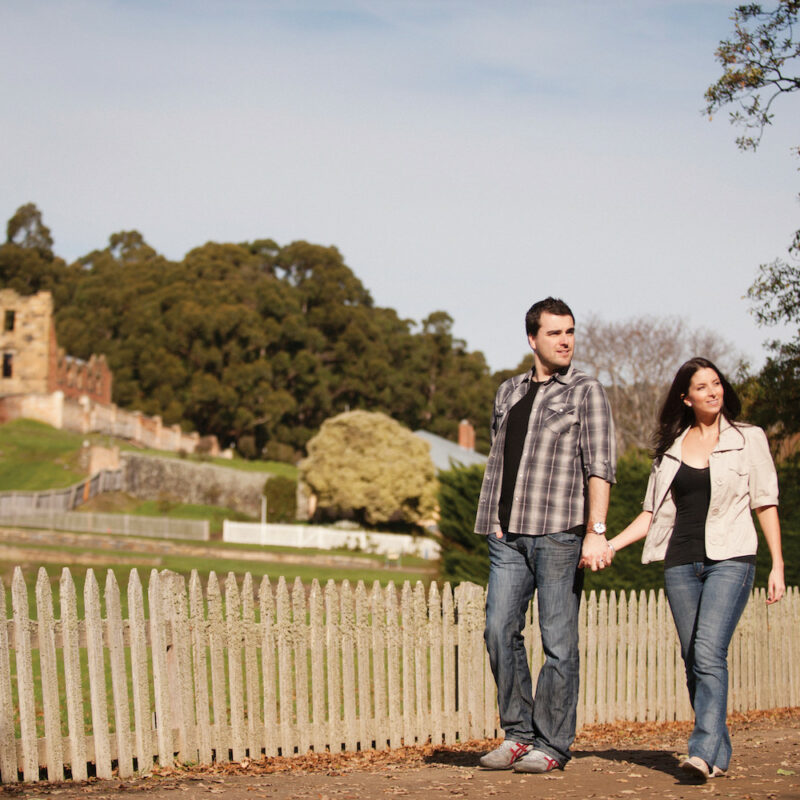 Real Aussie Says
A perfect day tour for history buff's and nature lovers alike! A must-do tour for anyone traveling or staying in Hobart!
This highly popular, eco-certified day tour from Hobart offers terrific insights into Tasmania's captivating convict history, as well as breathtaking natural scenery on the doorstep of the Tasmania's capital city.
This Port Arthur day tour is most certainly a highlight for any traveller wanting a deeper experience into Tasmania's fascinating, yet ruthless history. Discover the beautiful coastline of the Tasman peninsular as you explore the World Heritage-listed site on this enthralling eco-certified tour from Hobart.
Visit World Heritage-listed Port Arthur and the Tasman National Park with the expertise and knowledge of brilliant local guides.
Walk around the ruins of Port Arthur on tour. Then take a harbour cruise past Point Puer and the Isle of the Dead. Listen to the informative commentary on the cruise.
Enjoy some storytelling and wandering within Australia's best-preserved colonial town and an open-air museum. Plus marvel at the geological wonders within Tasman National Park.
Join our popular Port Arthur day tour from Hobart.
Port Arthur Day Tour
We can't confirm real time availability on this tour. Please enquire about this trip and we will get immediately back to you!
Our travellers often combine this trip with some of these trips:
Itinerary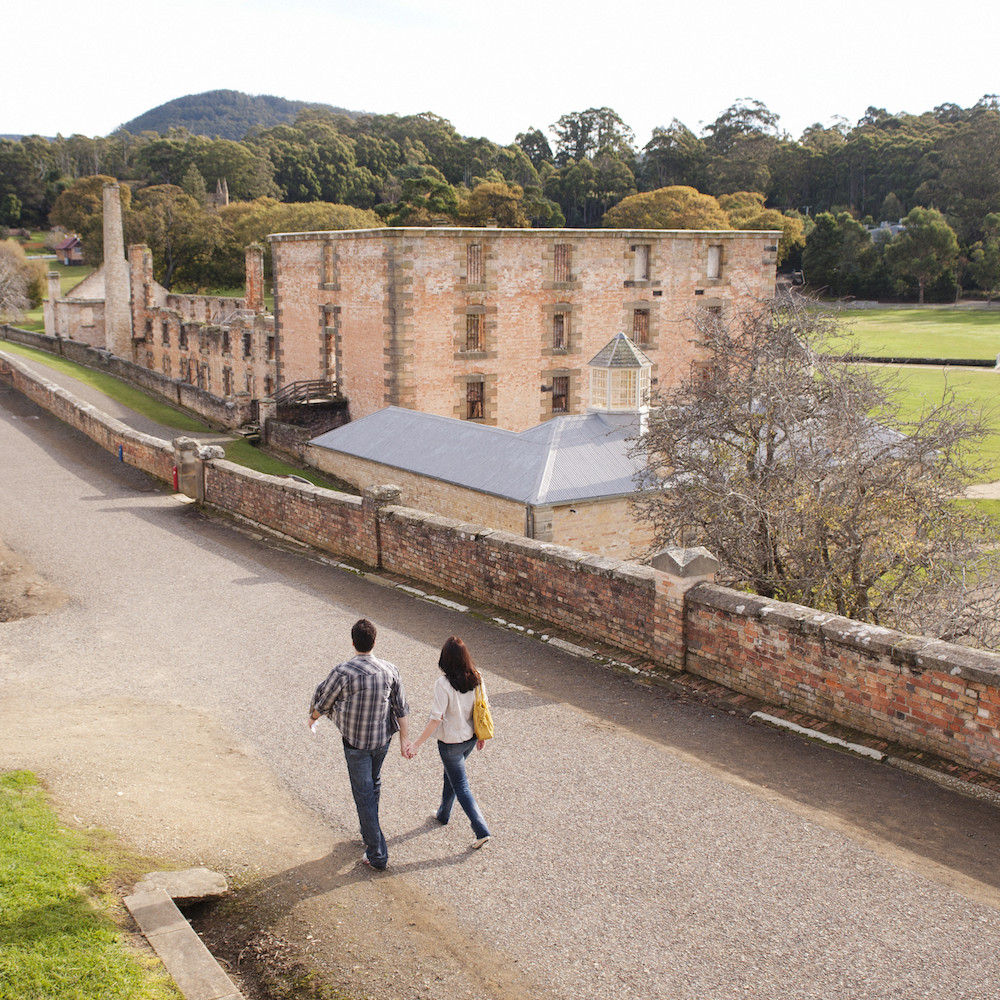 • Richmond Colonial Village
• Pirates Bay lookout
• Port Arthur Historic Site (harbour cruise & guided tour)
• Tasman Arch, Blowhole & Devil's Kitchen (Tasman National Park)
Camera
Drink bottle
Comfortable walking shoes
Hat, sunglasses and sunscreen
Clothes to suit conditions (layers are a good idea)
Waterproof jacket (just in case)
In Tasmania, we wish to acknowledge the palawa and pakana as the Traditional custodians of the land and recognise their ongoing connection to land, waters, and culture. We pay our respects to Elders past, present and emerging.
This tour is Advanced eco-certified. Our tour aims for minimal impact, leave no trace principles. Accredited with Parks and Wildlife Tasmania and Accredited Tourism Business Australia, we hold Eco Certified Tourism Green Travel Leader and Advanced Ecotourism Accreditation Certification.
We are also ROC (Respect Our Culture) Certified.
All transport provided in our modern and economical turbo diesel vehicles.
Where possible we use locally owned accommodation and eat in local establishments that source their produce close to home.