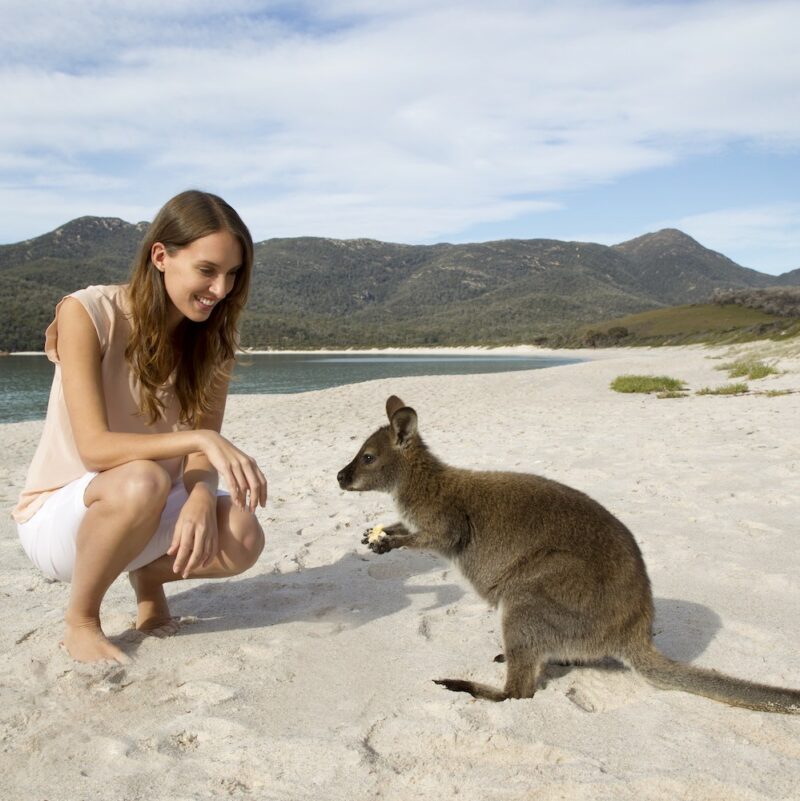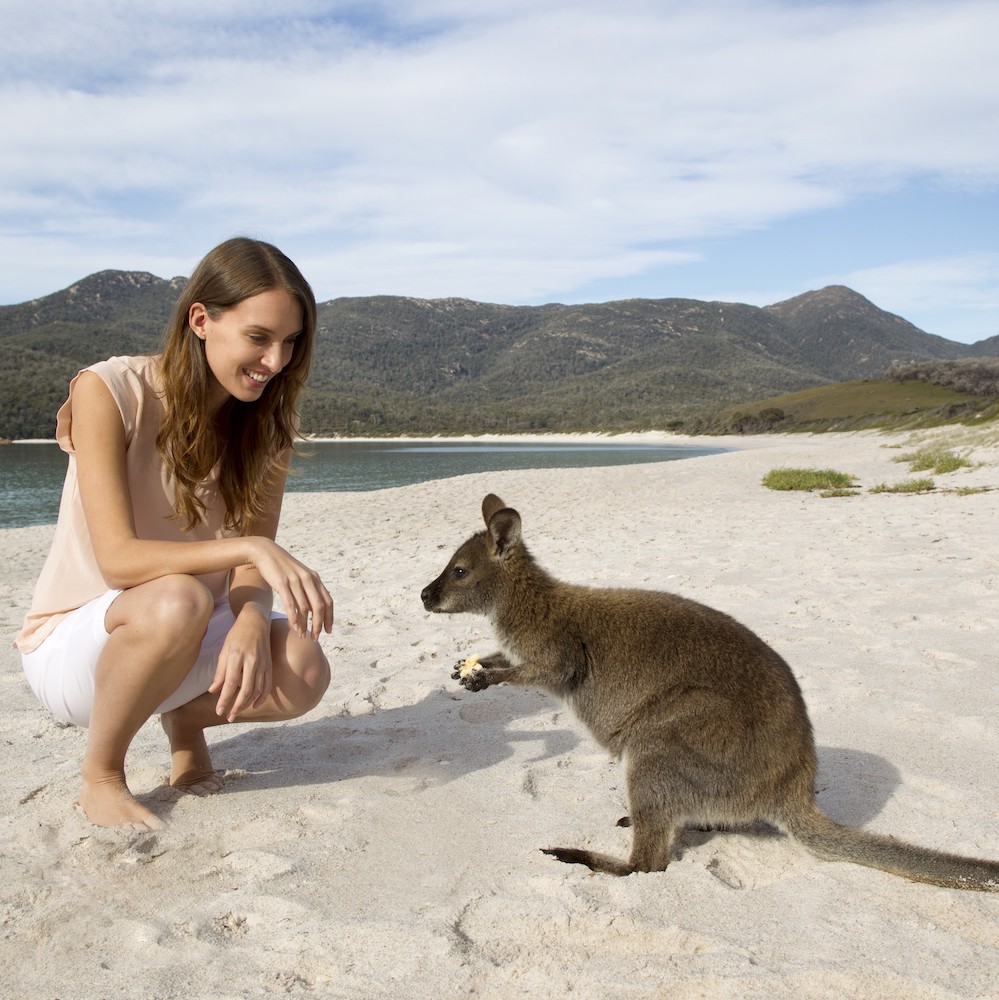 Real Aussie Says
We pick you up in Launceston for this Wineglass Bay Tour and drop you off in Hobart at the end of the tour. So this tour is great if you are flying into Launceston and out of Hobart as we take you between the two cities with a great visit to Wineglass Bay in between.
1 Day Launceston to Hobart Tour via Wineglass Bay
Hop aboard our action-packed tour day from Launceston to Hobart via the world famous Wineglass Bay and the spectacular East Coast.
Take a one-day adventure in Tasmania to the popular Wineglass Bay on our Launceston to Hobart tour.
Located in the heart of Freycinet National Park Wineglass Bay is a stunning natural destination in Tasmania and has to be at the top of your list when planning a holiday to Tasmania.
Our Launceston to Hobart tour via Wineglass Bay starts your day in Launceston and drops you off in Hobart. Not only traversing Tasmania but adding in the highlight of visiting Wineglass Bay.
Book Now
Active Launceston to Hobart via Wineglass Bay - Active one-way Day Tour
We can't confirm real time availability on this tour. Please enquire about this trip and we will get immediately back to you!
Our travellers often combine this trip with some of these trips:
Wineglass Bay and Freycinet National Park
Itinerary
Explore Freycinet National Park (4+ hours)
Walk to the spectacular Wineglass Bay Lookout (moderate uphill walk 45 mins)
Choose the option to extend your walk to the white sands of Wineglass Bay (longer walking option 2.5 hours)
Visit beautiful Honeymoon Bay
Take in the spectacular 360-degree views on the Cape Tourville Lighthouse Walk (easy 20 mins)
Enjoy some fresh oysters from Freycinet Marine Farm
Visit historic Campbell Town and the Convict Brick Trail.
Treat yourself to the delights at Kate's Berry Farm before returning to Hobart!
Check out the unusual convict built Spiky Bridge
Sensible shoes for walking
A variety of warm & weatherproof clothing
Hat & Sunscreen
Large water bottle, snacks, lunch (or buy it on the day)
Camera
Sense of adventure
Suitable for children over 8 years old.
Our tours are designed as full active days of fast-paced travel, we are also at times exposed to the outdoor conditions of the day.
On all tours, we offer a central city hotel or backpacker hostel pick up.
We do not offer a pick up from residential addresses or from Air BnB accommodation.
We operate small group Active Day Tours using Toyota Commuter and Toyota Coaster vehicles.  These seat maximum passengers of 13 or 20 respectively.
We consider our tours to be active, visiting National Parks and wild areas focusing on the great short walks of Tasmania. Although most of the walks are classified as 'easy', a suitable level of general health and fitness and physical abilities is essential.
We educate all our guests on 'Minimal Impact Bushwalking' and the 'Leave No Trace' policy's before entering our National Parks. We provide accurate interpretation and keep wildlife disturbance to a minimum by viewing from appropriate distances and informing our guests about how to treat wildlife with patience and respect.
You are able to bring one piece of luggage for storage during the day, and 1-day pack for use during the tour.
What time does the tour start?
All our tours are scheduled to depart the city at 7.30am. Our first pick up is normally at 7.00am. Your pick up time will be confirmed at the time of booking depending on your hotel or hostel location.
Are any meals included?
We do not supply lunch, snacks or beverages on our tours, but we do stop along the way for you to purchase food to suit your budget and taste. This is usually a Bakery style stop in a regional town along the way to the main destination for the day. You will then be able to enjoy a lunch break during the tour day, usually somewhere scenic and suitable for a rest stop. However, if you prefer to bring your own snacks, please feel free to do so.
How much luggage can I bring?
As we operate small group Active Day Tours, our tour vehicles are not equipped to handle excess luggage.  On our Active Day Tours we expect that each traveller will have a day pack only to store your daily essentials such as drinks, jackets and sunscreen while on tour for the day. You are able to bring one piece of luggage for storage during the day, and 1 day pack for use during the tour day.