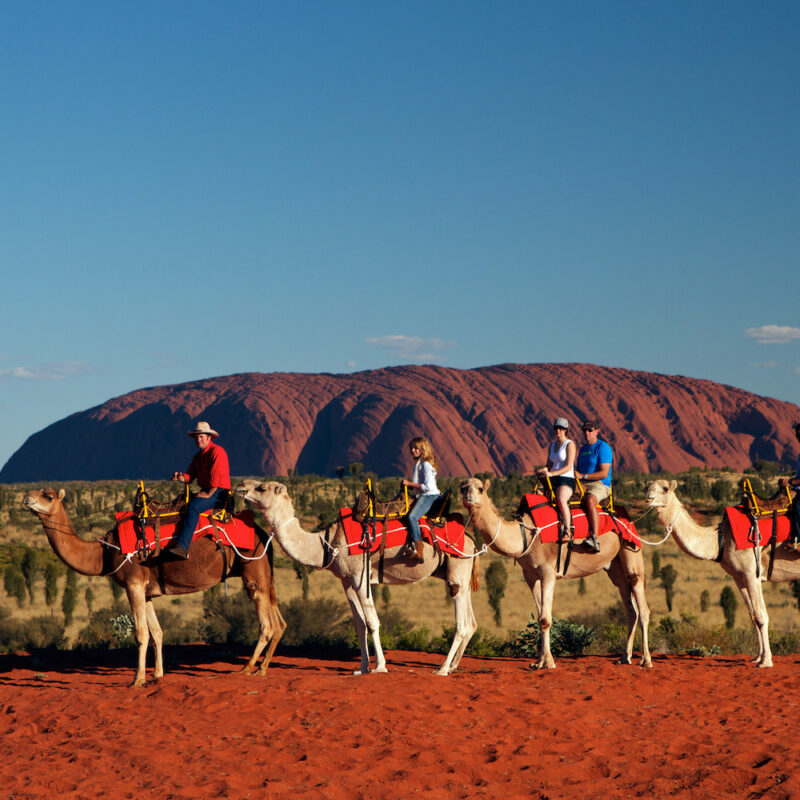 Real Aussie Says
Bringing you closer to nature, our skilled cameleers tell you stories of the Northern Territory.
Camel Ride At Sunset At Uluru (Ayers Rock)
The perfect way to end the day at Uluru (Ayers Rock) with a 1 hour camel ride to see Uluru (Ayers Rock) and the Olgas (Kata Tjuta).
Camel ride at Sunset to see Uluru. Travelling for one hour on our friendly camels in this spectacular desert region brings you closer to nature and offers great views of Uluru-KataTjuta National Park – World Heritage Area. A refreshing glass of champagne or beer & tasty snacks wait at the end of the trail
We can't confirm real time availability on this tour. Please enquire about this trip and we will get immediately back to you!
Our travellers often combine this trip with some of these trips:
Itinerary
Witness the sunrise over Uluru and Kata Tjuta.
Ride a camel
Comfortable clothes
Camera
Camel ride is 1 hour, tour is 2.5 hours in total
This tour is not suitable for children under 5 years of age.
Guests whose weight exceeds 100kg must advise us of this at the time of booking.