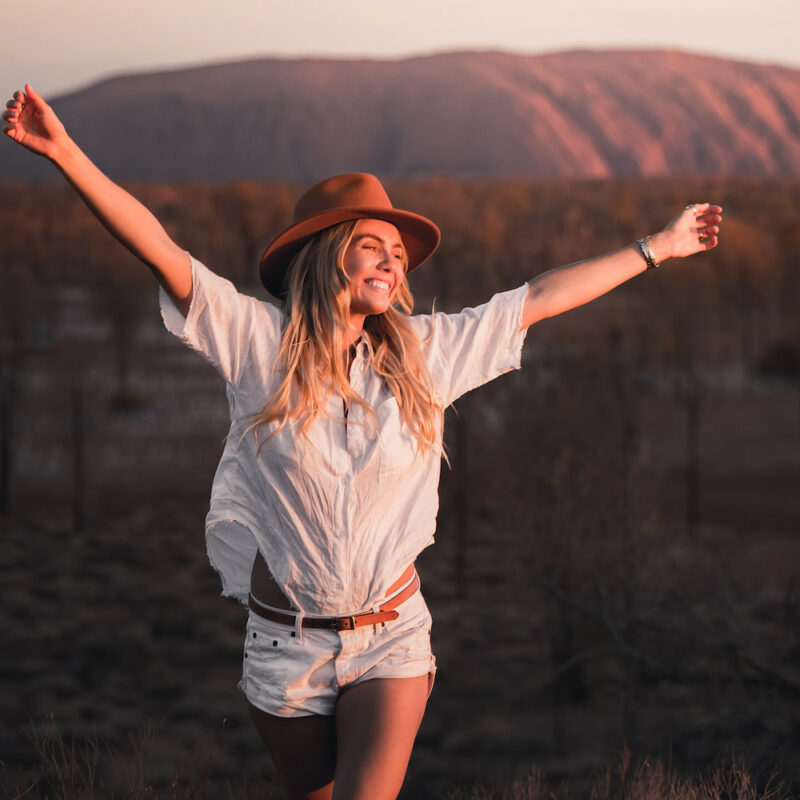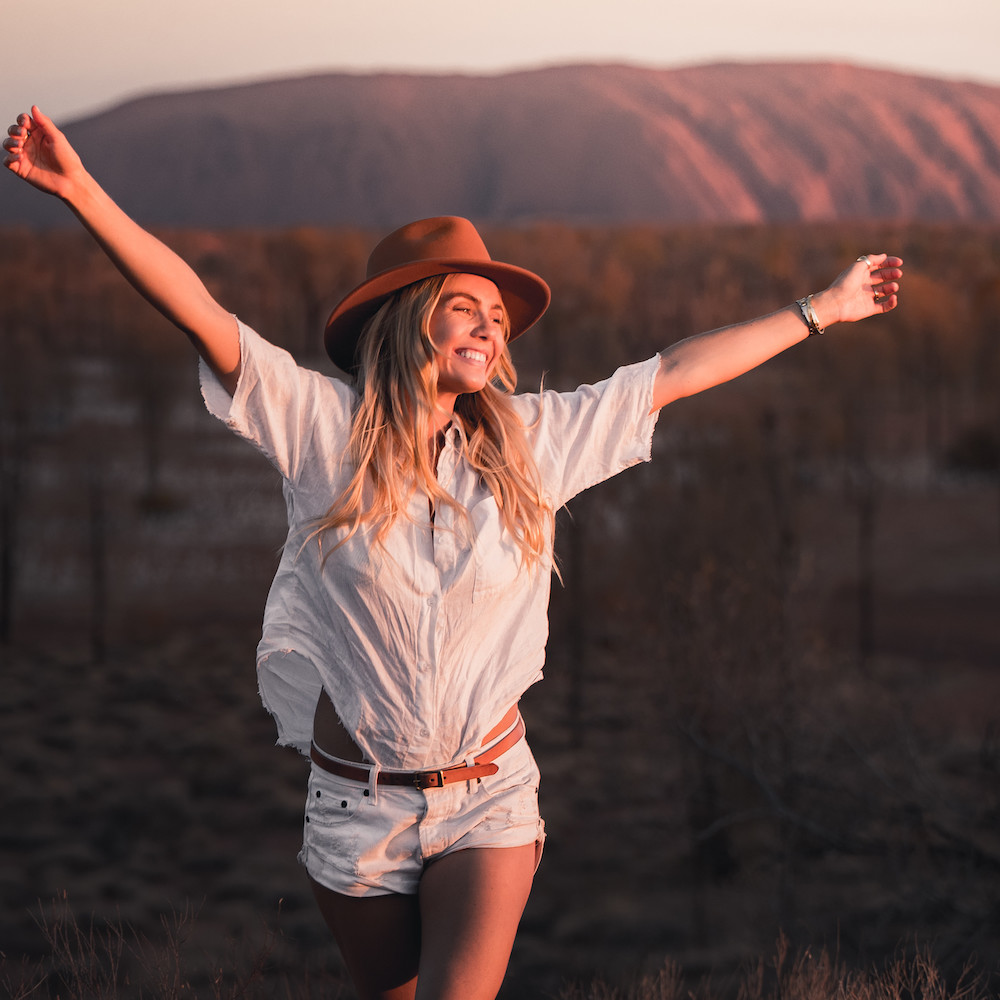 Real Aussie Says
We're all about good times, epic sights, and unforgettable experiences on this budget Uluru tour. So, pack your sense of adventure and your best Aussie spirit – it's time to make Uluru tour memories that will last a lifetime!
4 Day Uluru Budget Camping Tour
The ultimate 4-Day Uluru budget Tour through the heart of the Red Centre. Discover the iconic Uluru, hike Kings Canyon, and embrace the beauty of Kata Tjuta. Your journey includes cultural immersion, epic landscapes, and nights under the Outback stars. Book your adventure today!
Unleash Your Adventure on our Uluru 4 Days 3 Nights Budget and backpacker-friendly adventure Uluru Tour.
Are you ready for an unforgettable journey through the heart of Australia? Real Aussie Adventures proudly presents the 4-Day Rock to Rock Tour, the ultimate backpacker's adventure, designed to be the highlight of your Australian experience. Get ready for four epic days packed with natural wonders, cultural exploration, and new friends from around the globe.
Your adventure kicks off with a visit to the Cultural Centre, where you'll gain deep insights into the rich history and cultural significance of Uluru. Join our expert guide for a captivating Uluru guided walk, where you'll discover the fascinating stories and secrets of this iconic monolith. As the sun sets over Uluru, you'll enjoy a mesmerizing view paired with bubbly drinks at the Ewing Lookout. Witness the landscape transform in the warm, golden glow, creating memories that will last a lifetime. Get ready for a day of adventure as we explore the Valley of the Winds. Marvel at the breathtaking beauty of Kata Tjuta as you hike through this mystical place. Then, challenge yourself with the Kings Canyon Rim Walk, a thrilling journey along the sandstone cliffs and through the lush oasis of the Garden of Eden. One of the most unforgettable moments of this tour is the chance to sleep under the sparkling outback stars in your swag. At Curtin Springs Station, you'll experience the magic of the Australian night sky like never before. This is an authentic outback camping experience that brings you closer to the heart of Australia.
Why Choose the Rock to Rock Tour:
The 4-Day Rock to Rock Tour is not just another tour; it's your passport to a memorable journey through the Red Centre. This budget-friendly backpacker tour offers a perfect balance of adventure, relaxation, and cultural exploration. Whether you're traveling solo or with friends, you'll find yourself among like-minded adventurers from all corners of the world.
Embark on your Outback adventure of a lifetime, discover the awe-inspiring Uluru, and witness the rugged beauty of the Australian Outback. Real Aussie Adventures is your trusted companion for creating cherished memories on this unforgettable journey.
Book your spot on the Rock to Rock Tour today and get ready for four days of pure excitement!
Book Now
1. How many are travelling?
2. Select a date
3. Looks awesome!!! Book it!
4 Day Rock to Rock Tour
We can't confirm real time availability on this tour. Please enquire about this trip and we will get immediately back to you!
Our travellers often combine this trip with some of these trips:
Itinerary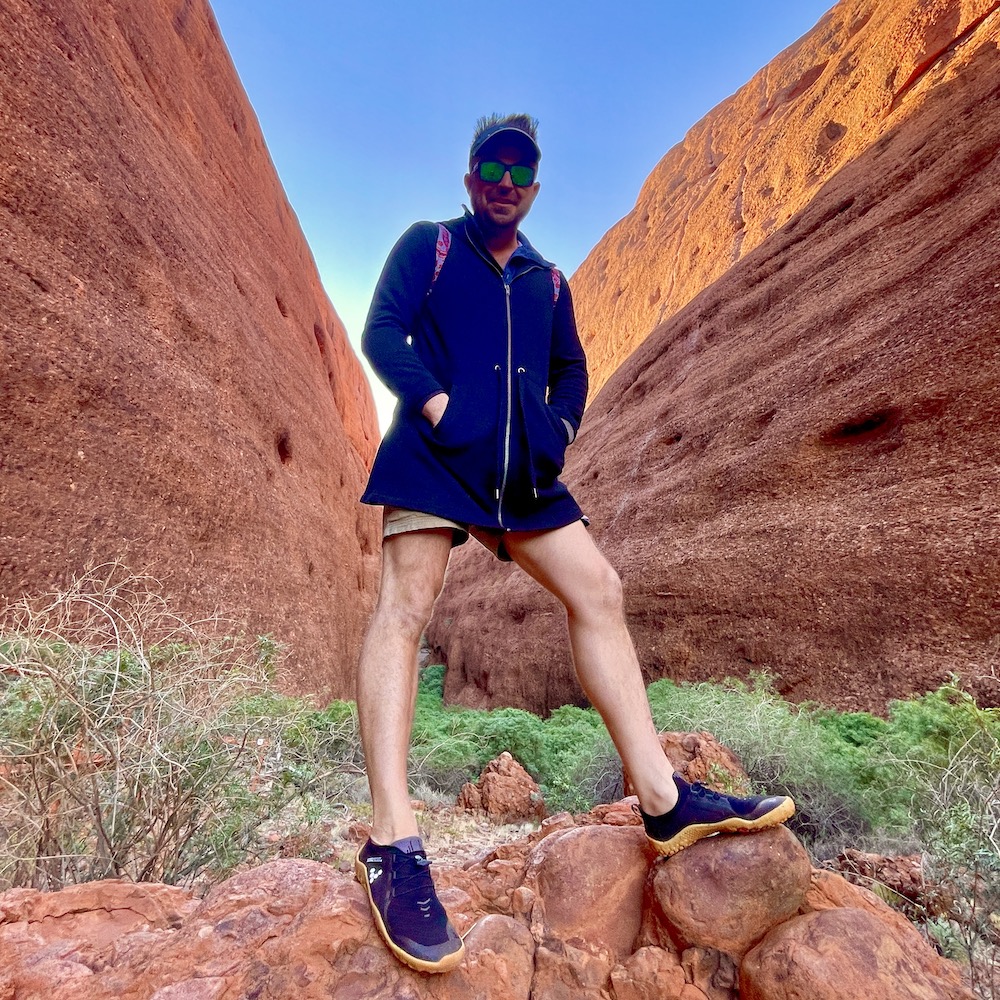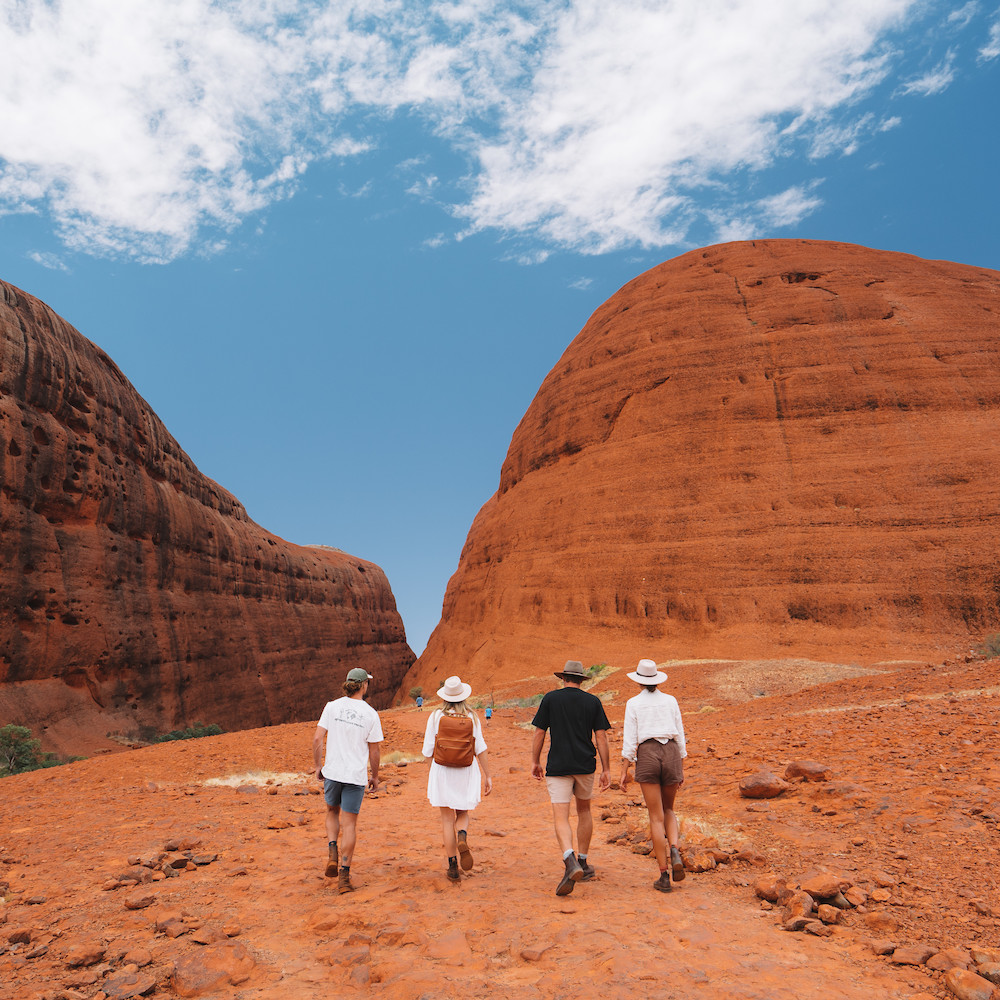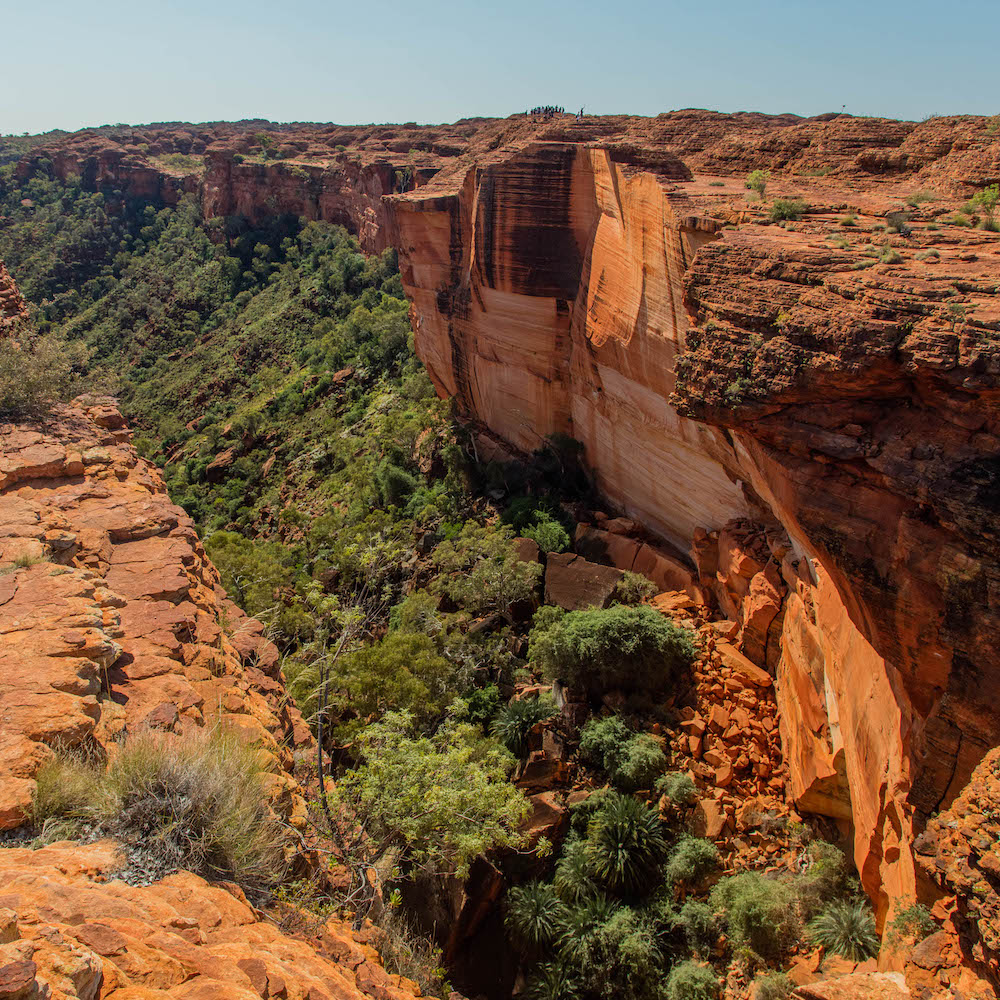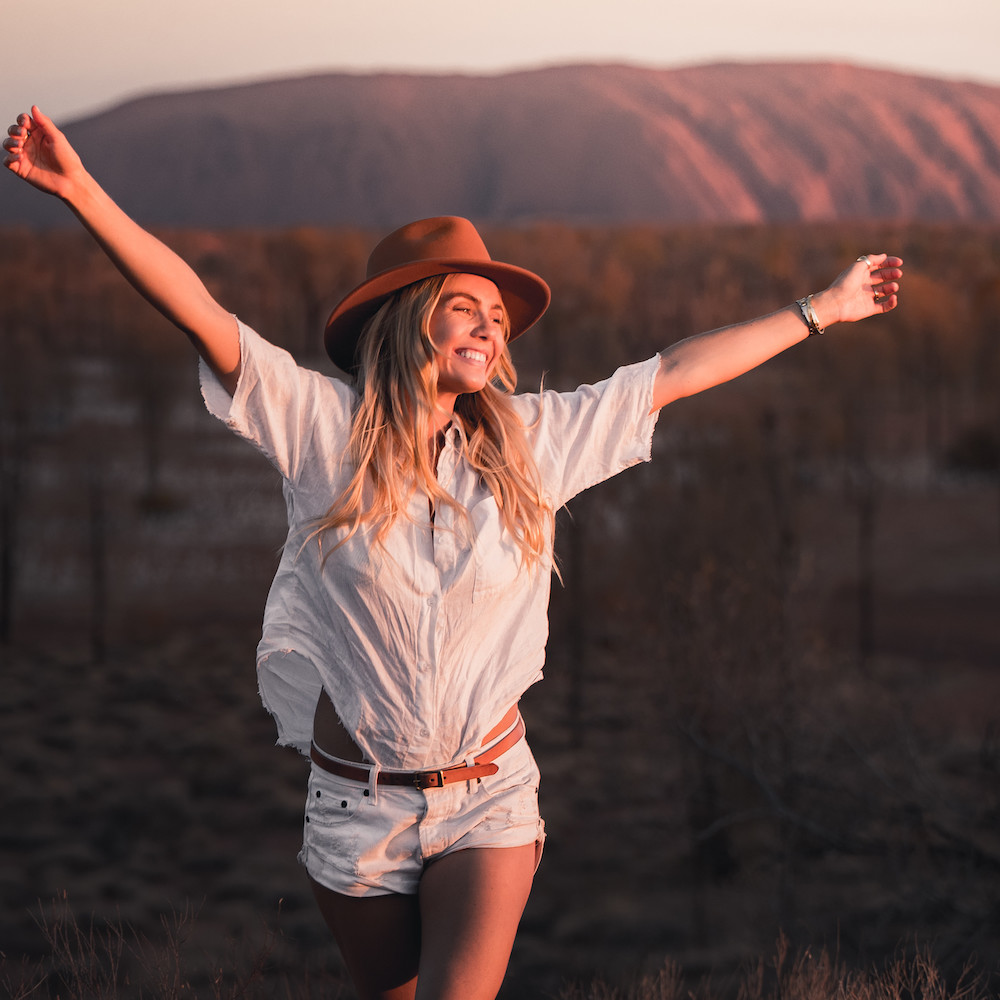 Cultural Centre
Guided walk at Uluru
Sunset Viewing with bubbles
Ewing Lookout
Sleep under the stars
Valley of the Winds Hike
Kings Canyon Rim Walk
Private bush camp at Curtin Springs Station
Water Bottles (enough to carry 2L)
Hat (fits well for windy places)
Walking Shoes (properly fitting for walks on terrain)
Swimwear (for the summer)
Towel (works as a rug on the sand too)
Small Carry Bag (otherwise several more hands)
Toiletries (you decide, remember Less is More)
Sleeping Bag (required, can be hired)
Camera (some passengers ask their group to share theirs)
Insect Repellent (including Fly Nets)
Warm clothes (desert nights can get very cold)
Pillow (or improvise, like roll up a jumper
Sleeping bags can be hired for AU$30.00, paid direct (pre booking required).
The tour requires passengers participation. Helping with meals and washing up.
Be picked-up at your Alice Springs Accommodation around 6am; or Be picked-up at Ayers Rock (Uluru) Airport after you land around 1pm.
Be dropped-off at Ayers Rock (Uluru) Airport before any flight, usually before 11am; or Be dropped-off at your Alice Springs Accommodation by around 6:30pm.
Only our 4-Day Rock-to-Rock Tour passengers can choose to finish at Yulara.
The Itinerary may change due to weather and other seasonal conditions.
For a more comfort camping 4 Day Uluru Tour: 4 Day Uluru Tour 
How fit do i need to be on tour?
At Real Aussie Adventures, our tours don't require you to be a gymnast or acrobat, but be ready for outdoor physical activities that involve moving, chatting, and laughing. While individual activities are not demanding, the hikes are the most physically engaging.
For the hikes, your fitness and energy levels will be considered, and your guide will recommend suitable options each day:
Day 1: Uluru
Choose from iconic walks, including the full base (up to 9.4 km), 'Kantju Gorge,' and 'Mutitjulu Waterhole' for shorter walks.
Day 2: Kata Tjuta
Experience the famous 'Valley of the Winds' walk through the domes (moderate difficulty) or opt for the quicker 'Walpa Gorge' walk.
Day 3: Kings Canyon
Embark on the spectacular 'Kings Canyon Rim Walk,' or enjoy relaxed options like 'Kings Creek Walk' and 'South Wall Walk.'
Your guide is there to ensure you have the best Outback adventure. Discuss your options at each hike location, as they'll provide descriptions and help you make the right choice for you. Get ready to explore the Outback with confidence and enthusiasm!
How much luggage can I bring?
If you are on the 4-Day Rock Trip, you should only bring a small backpack and store your large luggage in your hostel. Please keep this in mind, and plan ahead as best you can. The less you bring with you, the happier you will be!
Where do i sleep on tour?
We sleep in a swag on tour. A swag is a bedroll made of canvas with a mattress inside. You can put your sleeping bag inside and zip it up and have a perfect view of the stars.
You need a sleeping bag on tour. It is a health regulation requirement to have a sleep sheet or sleeping bag inside your swag. It will also keep you warmer at night.
What is the age Range for this tour
This is our budget Uluru Tour focused on those 18-35 years old.
Our more comfortable Uluru Tour is our 4 Day Uluru Tour.