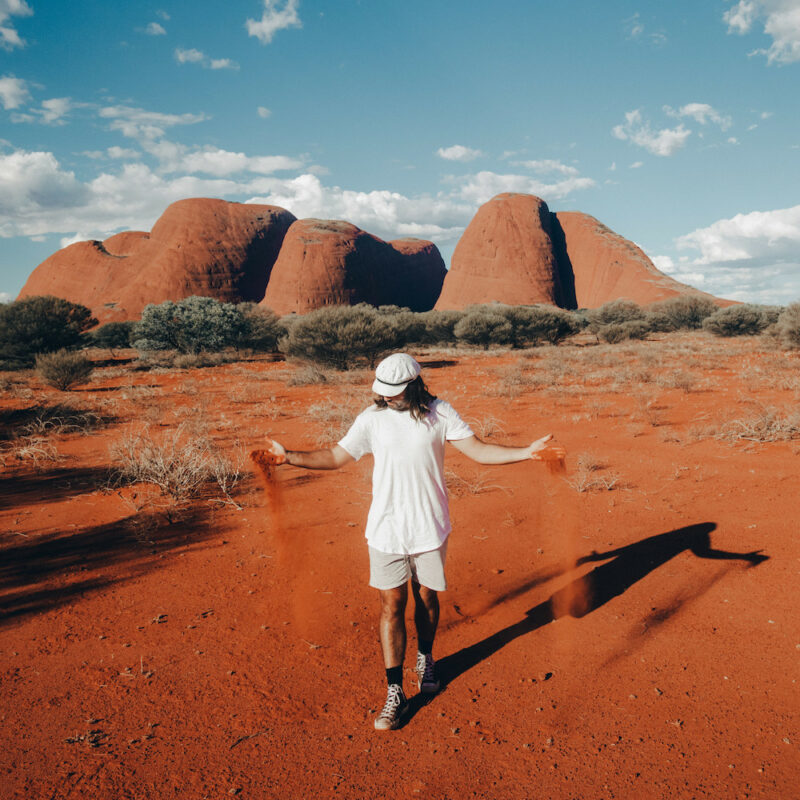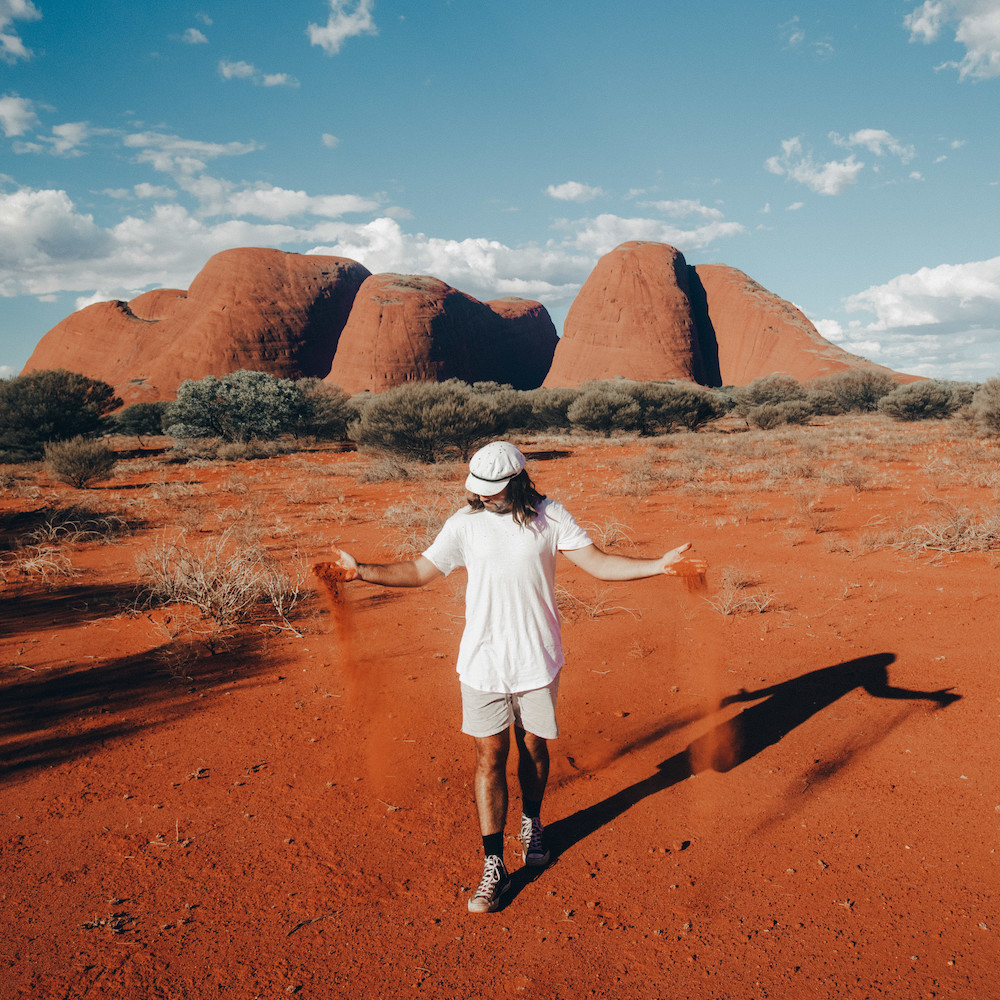 Real Aussie Says
Our 3-day budget Uluru tour offers incredible hikes, stunning landscapes, and camping under the stars. Join us for a true Aussie experience
Embark on a budget-friendly 3-day Uluru adventure. Explore cultural sites, hike stunning landscapes, and camp under the Outback stars. Book now!
Immerse yourself in the ancient wonders of the Australian Outback with our 3 Day Camping Uluru Tour. This budget-friendly and backpacker-friendly adventure is designed to provide an unforgettable experience at the iconic Uluru and its surrounding attractions.
Begin your journey by visiting the Cultural Centre, where you'll gain valuable insights into the rich indigenous heritage of the region. Discover the fascinating stories, art, and traditions that have shaped the cultural significance of Uluru.
Embark on a guided walk at Uluru, where you'll witness the majestic beauty of this sacred monolith up close. Learn about its geological formation and the spiritual significance it holds for the Anangu people. As the sun begins to set, indulge in a magical sunset viewing, sipping on sparkling bubbles and witnessing the mesmerizing transformation of colors as Uluru glows against the backdrop of the desert. Continue your adventure to Ewing Lookout, where you'll be treated to panoramic views of Kata Tjuta (the Olgas) and the vast Outback landscape. Capture stunning photographs and embrace the serenity of this awe-inspiring natural wonder.
As the night falls, prepare for a unique and unforgettable experience—sleeping under the stars. Set up camp in a designated area and gaze at the endless expanse of the night sky, filled with twinkling stars. Let the tranquility of the Outback lull you to sleep, creating memories of a lifetime.
The adventure continues with a hike through the Valley of the Winds, offering breathtaking views of the ancient rock formations of Kata Tjuta. Feel the energy of the rugged landscape as you navigate through valleys and encounter stunning panoramic vistas along the way. Finally, take on the exhilarating Kings Canyon Rim Walk, a challenging yet rewarding trek that showcases the spectacular beauty of the canyon. Marvel at the towering sandstone walls, dramatic cliffs, and lush vegetation that surround you, immersing yourself in the grandeur of the natural environment.
Throughout the tour, you'll be accompanied by experienced guides who will share their knowledge and passion for the region, ensuring a memorable and informative journey. With camping equipment provided and a budget-friendly approach, this Uluru backpacker tour offers incredible value for those seeking an authentic Outback experience.
Book your 3 Day Camping Uluru Tour today and embark on an adventure that will take you on a spiritual and scenic journey through the heart of Australia's Red Centre.
Book Now
1. How many are travelling?
2. Select a date
3. Looks awesome!!! Book it!
3 Day Rock Trip
We can't confirm real time availability on this tour. Please enquire about this trip and we will get immediately back to you!
Our travellers often combine this trip with some of these trips:
Itinerary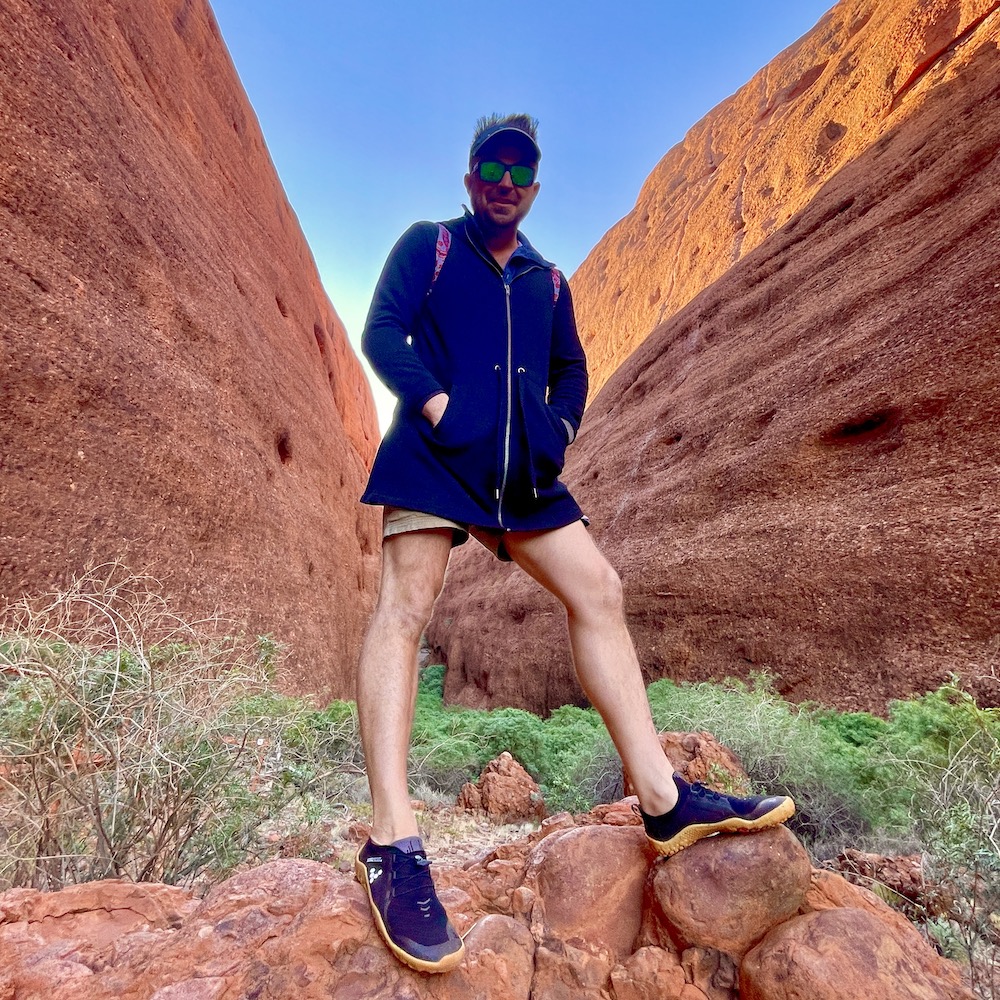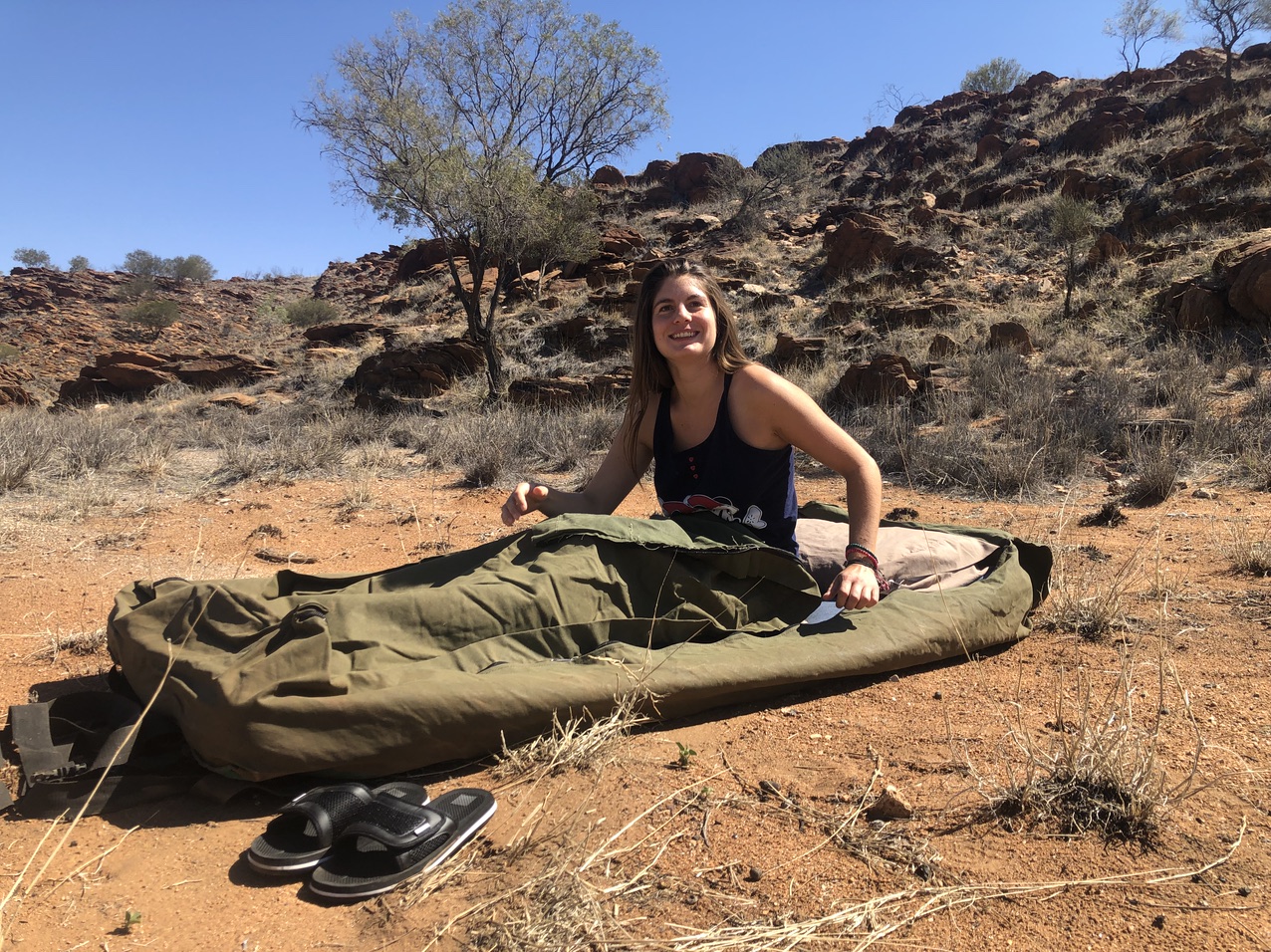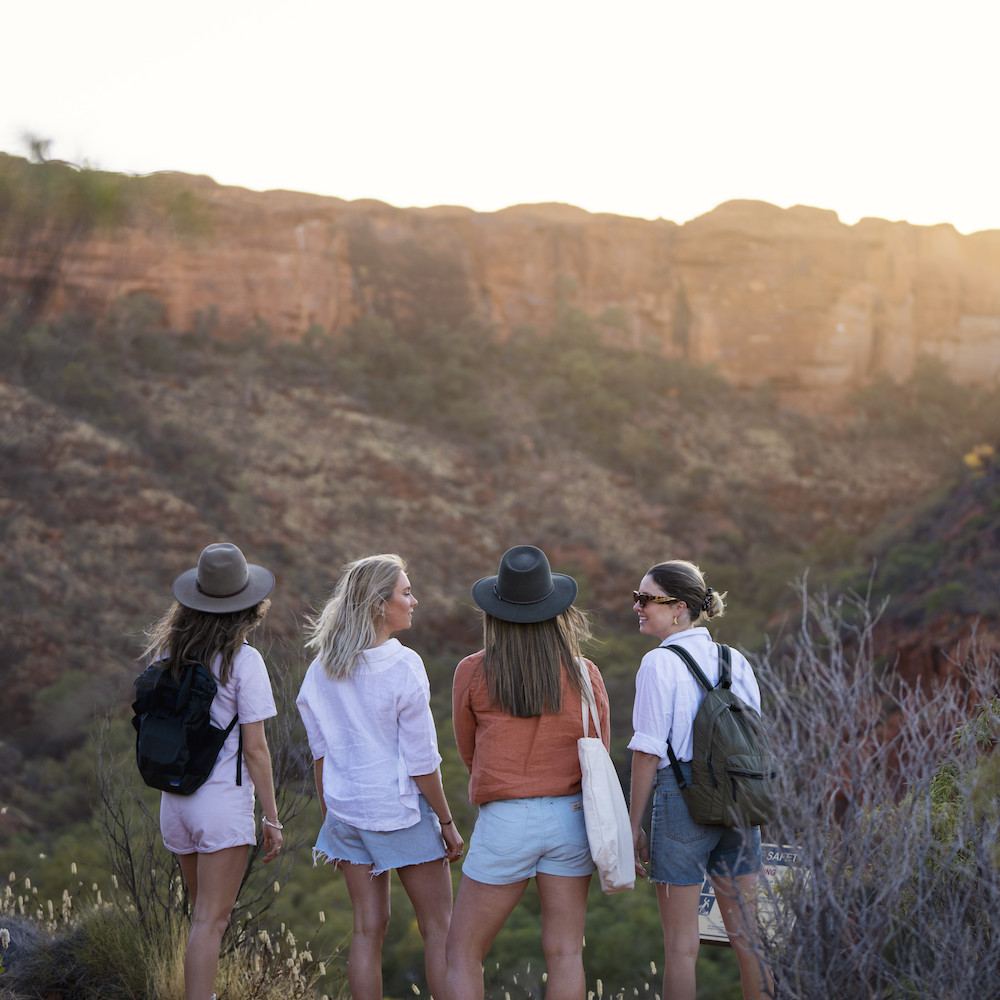 Immerse in ancient culture at Uluru with a guided walk and sunset viewing.
Hike through the stunning Valley of the Winds at Kata Tjuta.
Camp under the desert stars, enjoying an Aussie BBQ and the serenity of the Outback.
Marvel at the majestic Kings Canyon and take on the renowned Rim Walk for breathtaking views.
Water Bottles (enough to carry 2L)
Hat (fits well for windy places)
Walking Shoes (properly fitting for walks on terrain)
Swimwear (for the summer)
Towel (works as a rug on the sand too)
Small Carry Bag (otherwise several more hands)
Toiletries (you decide, remember Less is More)
Sleeping Bag (required, can be hired)
Camera (some passengers ask their group to share theirs)
Insect Repellent (including Fly Nets)
Warm clothes (desert nights can get very cold)
Pillow (or improvise, like roll up a jumper
It is a health regulation requirement to have a sleep sheet or sleeping bag inside your swag. It will also keep you warmer at night.
Where do i join the tour?
Be picked-up at your Alice Springs Accommodation around 6am; or
Be picked-up at Uluru (Ayers Rock) Airport after you land around 1pm.
Where does the tour end?
This tour ends in Alice Springs only. Be dropped-off at your Alice Springs Accommodation by around 6:30pm.
Where do i sleep on tour?
We sleep in a swag on tour. A swag is a bedroll made of canvas with a mattress inside. You can put your sleeping bag inside and zip it up and have a perfect view of the stars.
You need a sleeping bag on tour. It is a health regulation requirement to have a sleep sheet or sleeping bag inside your swag. It will also keep you warmer at night.
How much luggage can I bring?
If you are on the 3-Day Rock Trip, you should only bring a small backpack and store your large luggage in your hostel. Please keep this in mind, and plan ahead as best you can. The less you bring with you, the happier you will be!
How fit do i need to be on tour?
At Real Aussie Adventures, our tours don't require you to be a gymnast or acrobat, but be ready for outdoor physical activities that involve moving, chatting, and laughing. While individual activities are not demanding, the hikes are the most physically engaging.
For the hikes, your fitness and energy levels will be considered, and your guide will recommend suitable options each day:
Day 1: Uluru
Choose from iconic walks, including the full base (up to 9.4 km), 'Kantju Gorge,' and 'Mutitjulu Waterhole' for shorter walks.
Day 2: Kata Tjuta
Experience the famous 'Valley of the Winds' walk through the domes (moderate difficulty) or opt for the quicker 'Walpa Gorge' walk.
Day 3: Kings Canyon
Embark on the spectacular 'Kings Canyon Rim Walk,' or enjoy relaxed options like 'Kings Creek Walk' and 'South Wall Walk.'
Your guide is there to ensure you have the best Outback adventure. Discuss your options at each hike location, as they'll provide descriptions and help you make the right choice for you. Get ready to explore the Outback with confidence and enthusiasm!