YOU ARE NEVER TOO OLD TO TRAVEL THE OUTBACK. UNLEASH YOUR INNER TRAVELLER WITH OUR AMAZING ADVENTURES
We often receive enquiries from people about whether our tours in Australia are suitable for seniors. We do have many trips that are open age and specific trips that we recommend especially for those over 40. These trips are perfect for you if your backpacking days are numbered but you still want to travel on a budget and experience Australia close up. So, in this article we will let you know the perfect trips for you in Australia if you are interested in tours for seniors.
We will look at Uluru tours for seniors, Kimberley tours and also of course tours to Kakadu National Park. We want everywhere in Australia to be accessible at every age!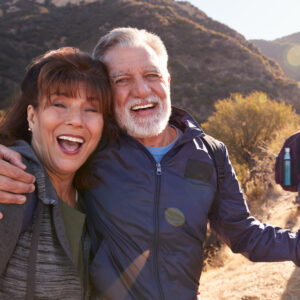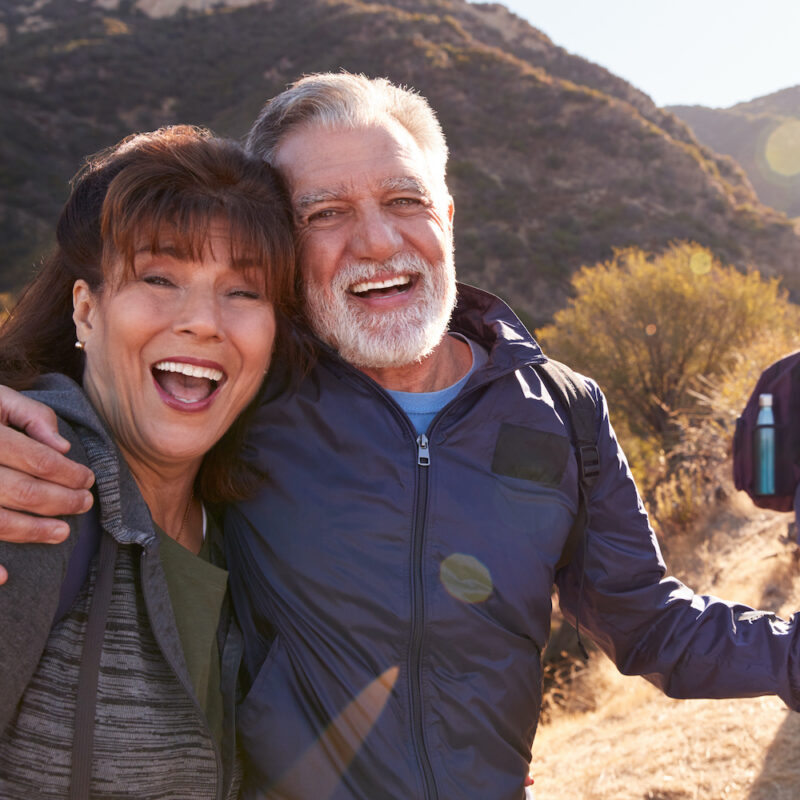 As a senior traveller we are referring to you as a fun-loving adventurer with experience, aged 40 years or above. You maybe one of Australia's baby boomer generation wanting to see your own country, a teacher from Europe on a summer holiday break to visit Australia or a couple in your 50's on a round the world trip. Whichever it is we have a trip for you.
All our tours suitable for seniors are small group adventures in Australia.
What do we mean by a small group adventure tour in Australia? You will not be on a 52 seater coach driving to just the highlights of each destination for a photo opportunity. Our Australia tours get you right into the heart of each area, and allow you to take the hiking tracks and walks to experience all the land has to offer. Our backpacking trips normally run with a larger group as they like to have a drink and socialise in the evenings. Our more comfort trips for seniors and those a bit more mature run in smaller buses. This helps us get off the beaten track and away from the crowds.
On all these trips we do recommend you are able to walk 6kms over uneven ground. Please be aware of the heat in Australia. You are welcome to bring hiking sticks to aide you and we highly recommend ankle high walking shoes. There is also a strong element of participation on our group tours. So we can keep these trips at great value and with good group dynamics we ask everyone to get involved with cooking and the washing up.
"On all these trips we do recommend you are able to walk 6kms over uneven ground." Real Aussie Adventures
Tours from Darwin
3 day Kakadu tour the Dragonfly Dreaming
One of our tours from Darwin out to Kakadu National Park and Litchfield in the Northern Territory is very suitable for seniors. 
Our 3 day Kakadu tour, the Dragonfly Dreaming, is appropriate for those over 40. We do however take passengers of any age on this Kakadu tour including children, so great for a family. We even have a good family rate if you are a parent wanting to show your children the wonders of the Northern Territory.
We happily take older passengers if your fitness is good. We recommend that you can walk for 6km over slightly rough terrain comfortably. Our guides are there to help you over more rocky terrain, but you are expected to do the walks unaided.
We pick you up directly from your hotel if it's in Darwin central area, so no need to walk far in the morning to a meeting place. At each campsite, you will not have to walk too far to get to our enclosed kitchen area or to your permanent tent. On our Kakadu camping trips, we differ a bit from those marketed at backpackers and the 18-30 crew. We offer permanent tents inside of which is a real bed and pillow. So you will have a comfortable night's sleep.
We also have hot showers and toilets close to the campsite. If you have to get up in night it isn't a far walk to the facilities. We do advise you to bring a torch so you can see on those night wanderings. We have an article on what items to take on an outback tour, so check that out.
The gorges at Jim Jim and Twin are undeniable highlights of any Kakadu tour. The walking to Jim Jim falls is around 900m. Its rugged, involving scrambling up and down rocks and so is only suitable for people with a reasonable level of fitness. At the plunge pool there is time for swimming, relaxing and enjoying the spectacular scenery. Then we walk back. The walk should take about 1 hour in, so no rushing for this walk. There isn't much height in the walk, so no elevated climbing. 
5 Day 4WD Top End Tour from Darwin
Our 5 day adventure is also perfect for seniors who have a good level of fitness. 
With World Heritage national parks, cascading waterfalls and expansive wetlands filled with exotic wildlife, not to mention some of the oldest rock art anywhere earth, it's little wonder the Northern Territory's Top End has captured the attention of travellers from Taree to Timbuktu. 
Departing throughout 2022, this small-group tour is your chance to experience its majesty for yourself.
This small-group tour includes private campsite accommodation, 12 meals including daily breakfast, camping equipment and fees, as well as the services of two professional guides
The tour has two guides for the entire trip, for taking customers on walks with different fitness levels, where one guide can do longer walks with the fitter members of the group, and the other guide can do a shorter walk for those less mobile.
Check out more about the adventure by clicking here: 5 Day 4WD Jabiru Dreaming Top End Tour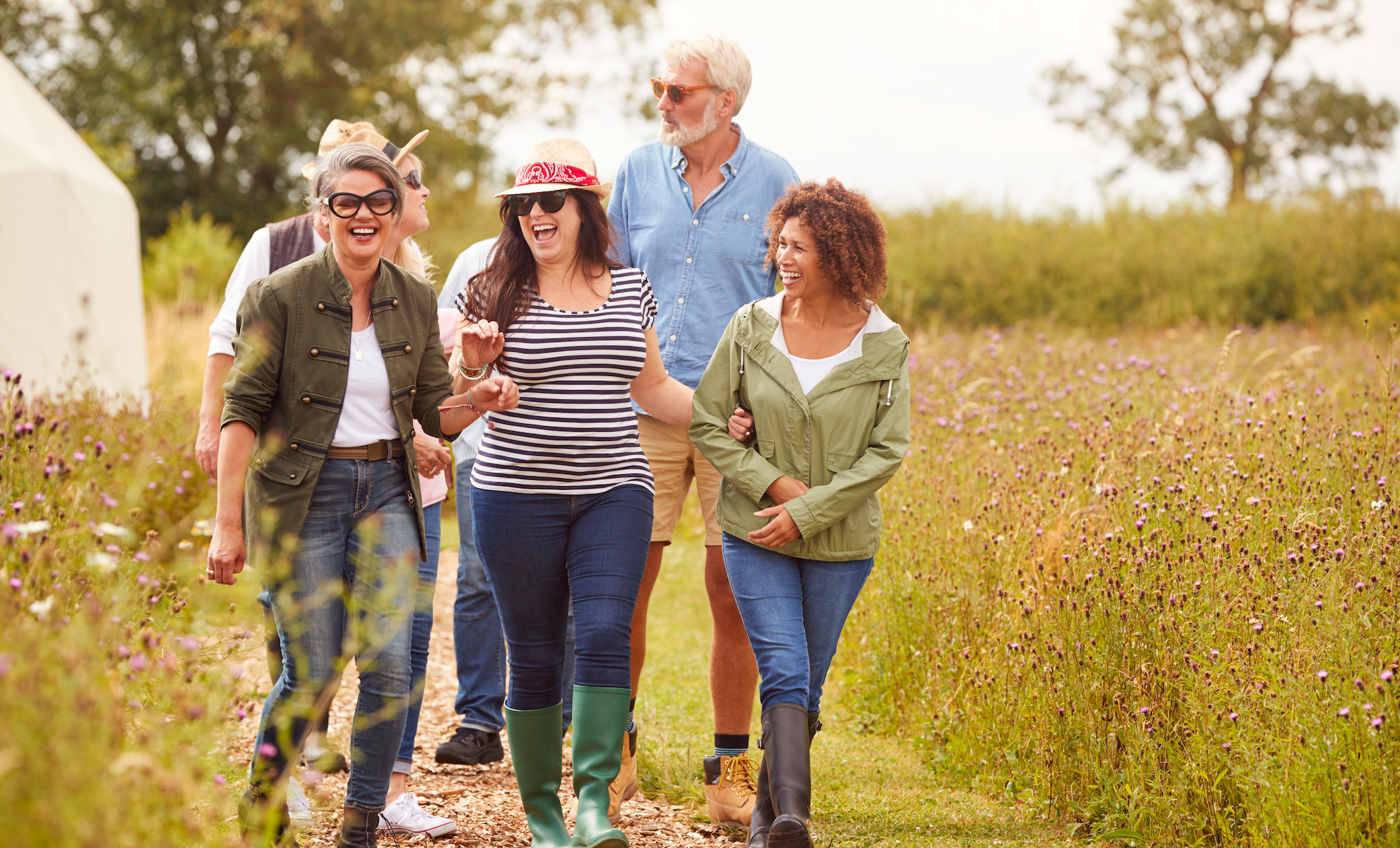 Tours from Alice Springs
If you are a senior or more mature and looking for an Uluru tour from Alice Springs or Ayers Rock then we can help! Our open-aged trip for 4 days is perfect for those who are not youth anymore. We also take children on this tour and have a great rate if you are a family. Grandchildren welcome! 
Our comfort 4 day tour to Uluru, Kings Canyon and Kata Tjuta trip pick ups from most hotels in Alice Springs and also picks up at Ayers rock airport. So if you have taken advantage of the cheap flights into Ayers Rock we can assist. 
Check out more about our 4 day Uluru tour suitable for seniors here: 
4 Day 4WD Perentie Dreaming Red Centre Safari
Just like in Kakadu National Park we require a good level of fitness for these Red Centre trips. We ask that everyone can walk up to 5Km unaided over slightly rough terrain.
The 4 day tour has a short guided base walk at Uluru included. Then the guide will leave you to explore Uluru up close by yourself. Many people ask how far is it around the base of Uluru? It is 11km on a dirt path. there is no climbing, and can be completed in around 2-3 hours. So very manageable for those with basic fitness. We allocate you 2-3 hours to do this walk, so you are able to walk the whole thing or just take in some of the flora and fauna at a relaxed pace. Depending on your own fitness level.
Your biggest day of walking on this trip will be in Kings Canyon, the walking here is with your guide. First you climb up the Canyon, in a section we call heart attack hill. There are 500 steps to climb, this can be done at your own pace. It's a 75 degrees incline and should take about 30 mins. You then do the Kings Canyon Rim walk, around a 3 and a half hour hike. You will see the lost city, the water hole, and our main viewing points. Up on Kings Canyon its all rugged terrain but no climbing rocks. Again our pace isn't rushed, so please take your time.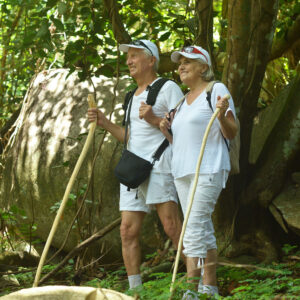 The Valley of the winds walk at Kata Tjuta is a simple 1-2 hour walk done in the morning so out of the heat. The weather can be our main concern in the Red Centre, we ask you to constantly be drinking water and aim to do all walks out of the midday sun.
On this tour you will stay in our permanent tents, so a comfort camping experience. 
Tours to the Kimberley 
We have tours for those of every age to the Kimberley in Australia. If you are an active, fit and adventurous senior we would love to see you out on tour. Just let us know at the time of booking your fitness level, and if you are over 70 we will get you to complete our medical form. 
We have many hikes on our Kimberley tours with walks daily. Please be aware on average 6-7km will be walked daily, over rough terrain. We will walk and hike to waterfalls often over rocky boulders. You will then swim in the pools, so a good confidence in the water is also required. 
At night on our Kimberley tours, you will be sleeping in swags on the floor. True outback camping here! You can bring them into the tents for more comfort from the elements however you will need to be happy to get on and off the floor. We also ask you to help with the setup and pack down of the camp on tour and help the guides with some preparing of the food and washing up. So where possible you will need to be active enough to get stuck in with a multitude of tasks over the 10-day tour. Not a relaxing holiday on this trip, but well worth the adventure as the Kimberley is out of this world! 
For 2022 we are filling fast and have limited space on our Kimberley trips.
10 Day Broome to Darwin Kimberley Adventure Tour
10 Day Darwin to Broome Kimberley Adventure Tour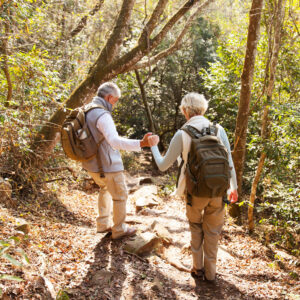 Whitsunday Sailing Adventures for seniors 
Not quite an outback tour but we do have amazing luxury Whitsunday Sailing tours.

Whitsunday Blue is our luxury catamaran perfect for a couple with Double Ensuite cabins. a gentle sailing adventure to Whitehaven beach, snorkelling, and the islands in the Whitsundays.
Have a relaxing holiday in the Whitsundays after an adventure in the outback. 
IN CONCLUSION, IT DOESN'T MATTER WHAT AGE YOU ARE, WE HAVE AN OUTBACK TOUR IN AUSTRALIA PERFECT FOR YOU!
Real Aussie Recommendations
If you are over 70 we will ask you to complete a medical form signed by your Dr. 
Prepare for your tour by walking daily in the lead up to your adventure