Real Aussie Says
Real Aussie Adventures is about adventure and getting involved. We don't define by age but our trips are quite active. We get travellers from all over the world, people travelling by themselves, couples and groups. This tour is ideal for family groups. Arnhem Land is well worth a visit in the Top End for those interested in culture and diverse nature.
4 Day 4WD Arnhem Land Dreaming Top End Tour
Trip Styles: Comfort
Price From:

$1499

Create a Travel Plan:
Designed for those seeking something special in the Northern Territory's Top End with a focus on indigenous culture, this is the safari for you. Spend four days and three nights exploring Litchfield and Kakadu National Parks – including Twin and Jim Jim Falls – and spend a day in Arnhem Land where you will see ancient Aboriginal art come to life as your indigenous guide shares his knowledge allowing you a deep insight into this ancient culture. Swim in pristine waterfalls and spot wonderful wildlife with a small group of like-minded people, staying in private campsites under clear southern skies.
The ultimate Top End Adventure tour awaits for those seeking an Indigenous experience. Explore Kakadu and Litchfield National Parks with a small group in a 4 x 4 Get up close and personal to a crocodile on a boat cruise and visit the jewels of Kakadu – Twin Falls and Jim Jim Falls. Spend a day in remote Arnhem Land where you will see Ancient Rock art with an Indigenous guide. Spend your nights in private campsites, cooking over the campfire and marveling at the clear Southern skies where stars are plenty.
On this tour, you have the benefit of two of our most experienced and knowledgeable tour guides.
Highlights on our Litchfield National Park, Kakadu National Park and Arnhem Land tour include:
Swim in the pristine waterholes of Litchfield National Park
See indigenous art come to life in Arnhem Land with an indigenous guide
Spot crocodiles and other wildlife on a Yellow Waters cruise in Kakadu National Park
Witness 20,000-year-old indigenous art at the two main sights of Nourlangie and Ubirr
Cruise, hike, and 4WD into the majestic Twin and Jim Jim Falls
The perfect off the beaten track adventure from Darwin to the most remote areas of Australia.
We can't confirm real time availability on this tour. Please enquire about this trip and we will get immediately back to you!
Itinerary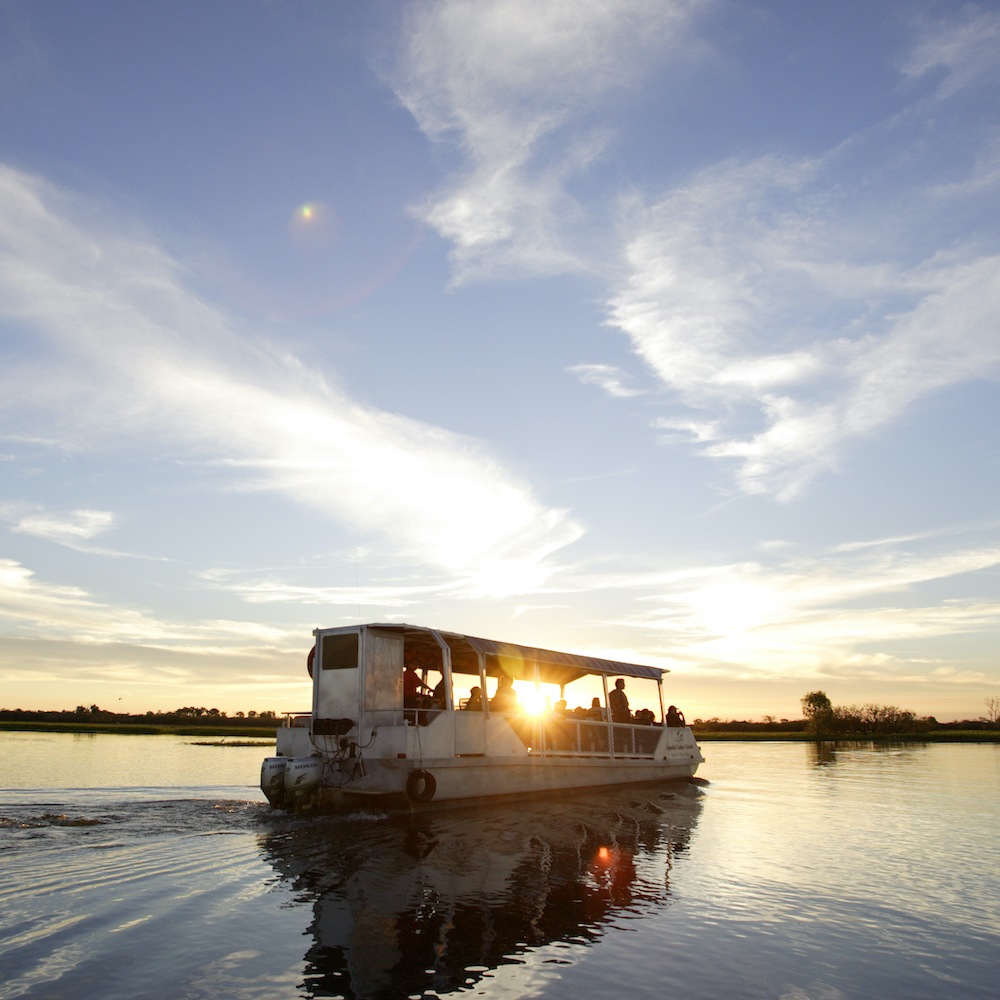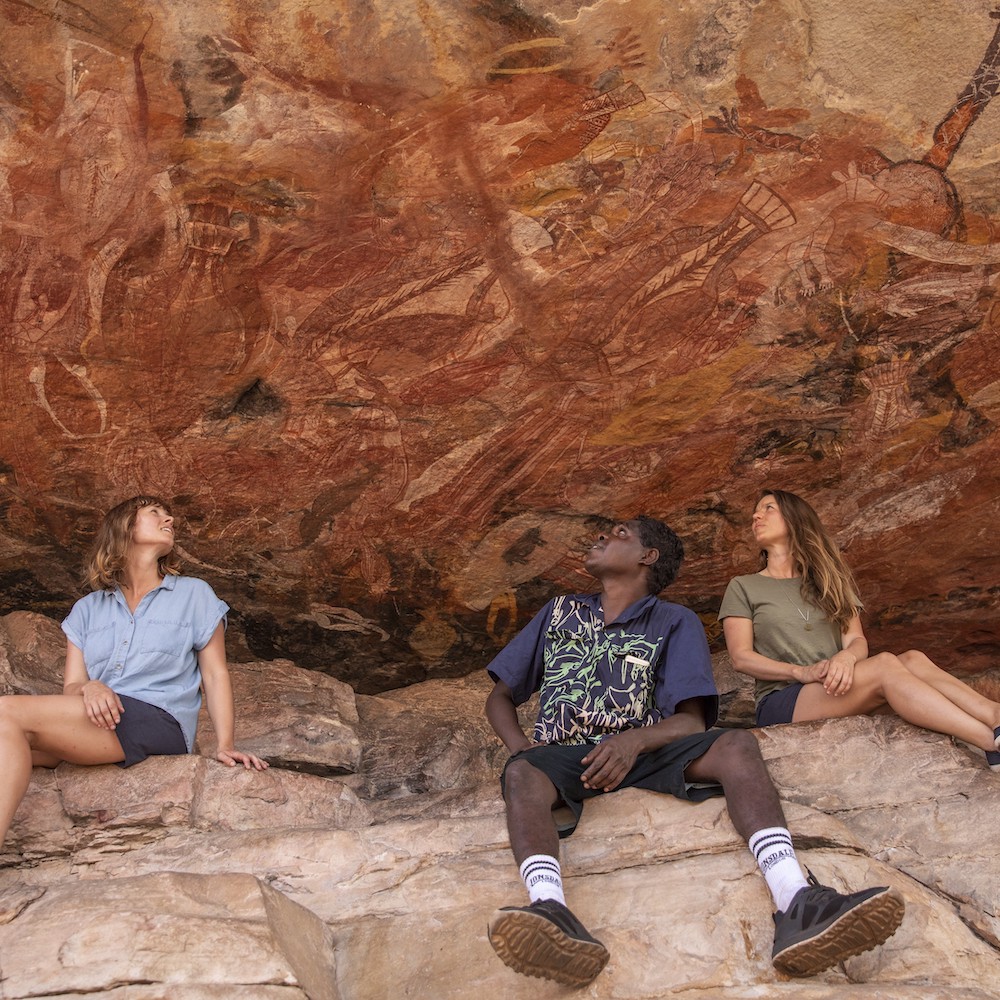 Hat
Sunscreen
Walking shoes/boots
Torch
Insect repellent
Water bottle
Bathers
Camera
Sleeping bag (if you prefer to use your own)
Itinerary may change due to cultural reasons, seasonal changes, operational logistics and accessibility.
Safari is not suitable for children under 5 years of age.
Luggage is restricted to 10kg per person in a soft bag or backpack.
Single travellers will be paired in a tent with another customer of the same gender.
*Access to Twin and Jim Jim Falls cannot be guaranteed during the tropical summer months. At this time they will be substituted with locations such as Gunlom, Maguk (Barramundi Falls), Yurmikmik or Gubara Springs.
*Wangi Falls may not be accessible. During this time we will provide an alternative or spend more time in locations visited.
Travel insurance is recommended.
This tour requires a certain level of participation from guests. This may include assisting and cleaning afterwards with the preparation of meals, collecting firewood and sweeping out tents.
Choose to stay in permanent tents complete with beds and linen or upgrade to air-conditioned lodge accommodation. Let us know at the time of booking what you would prefer.

From April 2019 – Book this 4 Day Arnhem Land, Kakadu and Litchfield  Top End Safari Tour and a 3 Day 4WD Goanna Dreaming Red Centre Tour, 4 Day 4WD Uluru Red Centre Wallaby Dreaming Tour or 5 Day Kangaroo Dreaming 4WD Red Centre Safari in the same booking transaction and receive $50 per person discount per tour.  Select products as indicated only; not available on Family and Friend Fares and not combinable with any other offer. Ask us for more details.

You can take advantage of our great group rates on this Arnhem Land trip. We have specials for groups of 4 or more, so get together with your friends for an outback adventure. Please just enquire directly by clicking the contact us button to find out more before booking. 

National Park fee is included in the tour price.