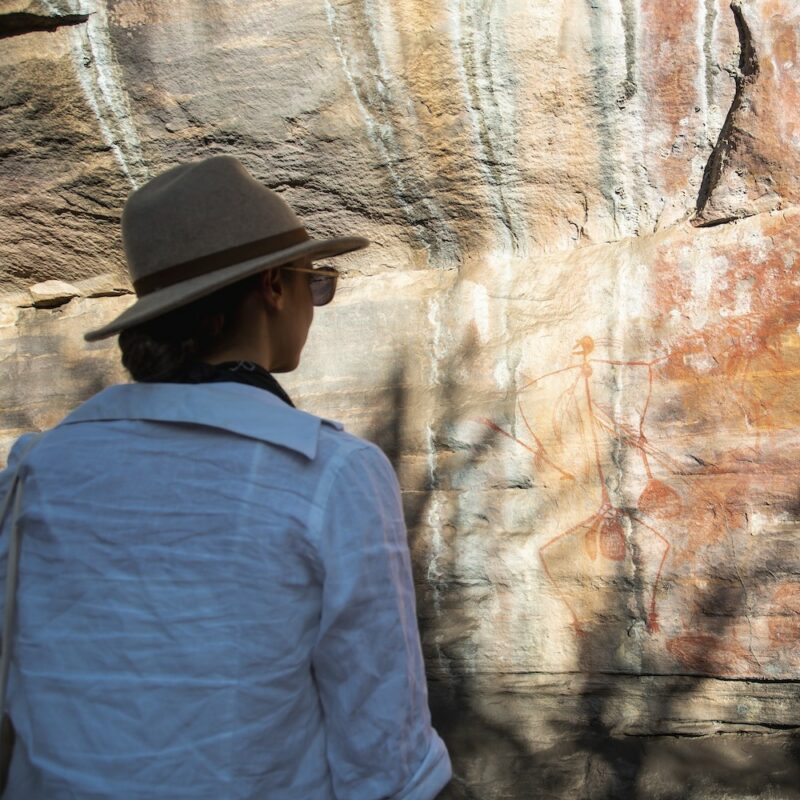 Real Aussie Says
On our one day Kakadu tour you will discover a deep connection to the environment as we travel to the lands of the Bininj and Mungguy People, their continued management of Kakadu National park in association with Parks Australia is the key to why this region continues to thrive and support unparalleled wildlife and ecosystems.
1 Day Kakadu National Park Tour
Join us on the adventure of a lifetime as we uncover the very best Kakadu has to offer.
A journey from Darwin into the heart of the tropics on our one day Kakadu tour from Darwin.
Short on time? If you only have a short time to visit the Top End our one day Kakadu tour from Darwin is a perfect adventure. Explore the National Park up close and personal for the day.
Kakadu National Park is a global treasure and dual World Heritage-listed. Famed for both its environmental and cultural values, at 20,000 square kilometers Kakadu National Park is teeming with wildlife, ancient Aboriginal rock art sites, and diverse landscapes.
Operating in the dry season from May to October our 1 day Kakadu Tour takes you from Darwin into the National Park, about a 3 hour drive. This is a long day but well worth it! Once in Kakadu National Park you will visit Bowali Visitor Centre and Murrawuddi Gallery to learn about the history and culture of the region.
Then onto the most famous Ubirr rock. Here you will see some of the world's most outstanding rock art. Rock art is extremely important to the Aboriginal owners of Kakadu. This area is one of the reasons Kakadu has Dual Heritage-listed status. As you look out over the floodplains and escarpments you will marvel at the stunning views.
Our one-day Kakadu adventure from Darwin offers a great value for money Top End experience to see wildlife, waterfalls, wetlands, and Aboriginal art and culture.
Come explore the lush landscape and wonderful waterfalls of Kakadu National Park.
Book Now
1. How many are travelling?
2. Select a date
3. Looks awesome!!! Book it!
Kakadu Wilderness Escape + Fogg Dam
We can't confirm real time availability on this tour. Please enquire about this trip and we will get immediately back to you!
Our travellers often combine this trip with some of these trips:
Itinerary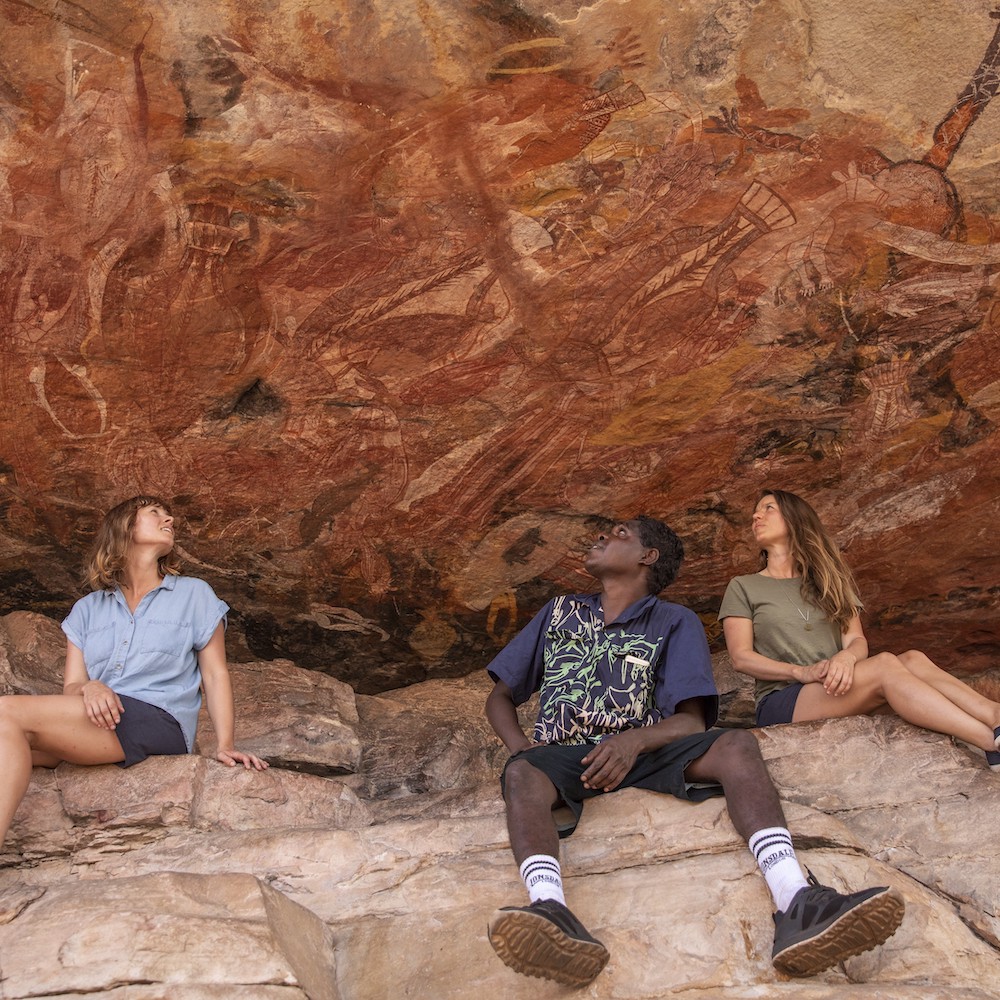 Journey to one of four World Heritage Listed sites located in Australia, the famous Kakadu National Park
Visit the infamous Cahills Crossing to safely spot saltwater crocodiles from the viewing platform
Walk to Ubirr lookout for a stunning view over the spectacular Nadab floodplains, home to the most important Indigenous rock art paintings which are thousands of years old
Learn about Kakadu at the Bowali Visitor Centre and Marrawuddi Gallery, with artwork and jewellery made by the Mirarr Traditional Owners from parts of Kakadu National Park
Marvel at the diverse wetlands of Fogg Dam Conservation and rare bird species
1L refillable water bottle
hat
sunglasses and sunscreen
swimwear and towel
change of clothes
comfortable hiking shoes
tropical strength insect repellent
money for snack and meals
small day bag
camera to capture the scenic views
What time does the tour start?
7:30am – Travelodge Resort Darwin – 64 Cavenagh St Darwin City (main meeting point)Please arrive 5-10 mins prior to your nominated pickup location, so as not to delay or miss your tour.
There are other pick-up locations on request. Please see your tour details after the confirmation.
Wildlife Encounters
The natural behaviours of wildlife are to be respected and not interfered with. When viewing wildlife, people should take care to avoid rapid or sudden movements, which could frighten the animal, and should keep noise to a minimum and refrain from touching, petting or feeding all wildlife including birds. Contact with people can introduce diseases to wildlife and can cause them to become aggressive.
Wildlife should not be handled or fed, unless by certified wildlife handlers. Feeding wildlife can alter their natural foraging behaviour and can lead to disease or illness through contact with people and the introduction of foods that are harmful to their digestive system. Feeding wildlife can also cause them to become aggressive toward people.
Wildlife that appears to be in distress, injured or in danger should be reported immediately to the appropriate authority, such as your Guide/Tour Leader, a National Park Ranger or Visitor Centre Staff.