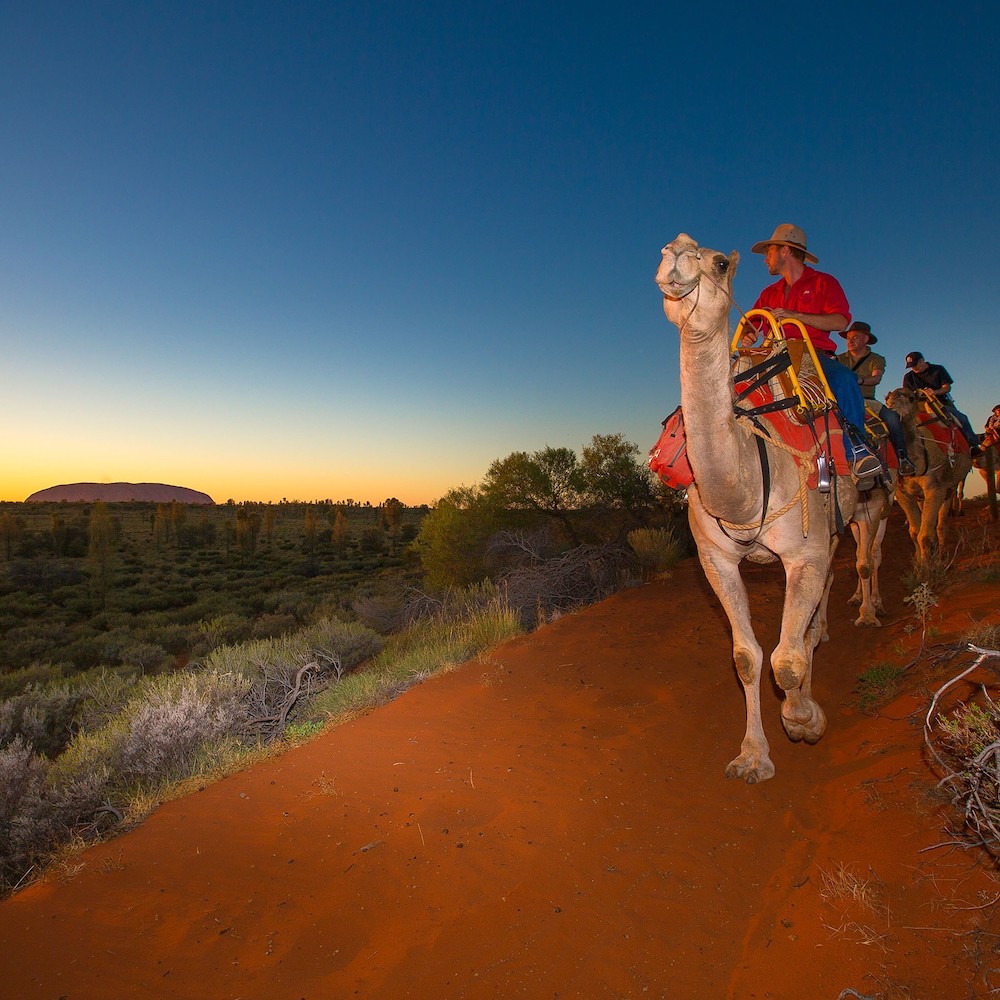 Real Aussie Says
Bringing you closer to nature, our skilled cameleers tell you stories of the Northern Territory and see Uluru at sunrise.
Camel Ride At Sunrise At Uluru (Ayers Rock)
Currently not operating in 2023.
Experience a truly magical and unique way to start your day with our Uluru Camel Sunrise Tour. Embark on a peaceful one-hour camel ride across Australia's vast desert, as the first rays of the sun illuminate the awe-inspiring Uluru and Kata Tjuta. It's an unforgettable journey through stunning sand dune country, where the ancient rock formations serve as a breathtaking backdrop.
As you gently sway on the back of your majestic camel, feel a sense of tranquility wash over you. The rhythmic footsteps of the camels create a soothing melody, transporting you to a place of serenity and connection with nature. Witness the stunning transformation as the rising sun bathes Uluru and the surrounding plains in its warm, golden light. The mesmerizing sight is bound to leave you in awe of the natural beauty that surrounds you.
With the sunrise camel ride at the most famous rock in the world, you'll witness an iconic landmark from a whole new perspective. Let the gentle sway of the camels and the stunning sunrise create an unforgettable start to your day. It's a unique and enchanting experience that will stay with you long after your visit to Uluru.
Join us for the Uluru Camel Sunrise Tour and discover the beauty of the Australian Outback in a way that few get to experience. Immerse yourself in the tranquility of the desert, embrace the majestic presence of Uluru, and create lasting memories as the sun paints the sky with vibrant colors. Book your tour now and start your day in the most extraordinary way possible!
Book Now
We can't confirm real time availability on this tour. Please enquire about this trip and we will get immediately back to you!
Our travellers often combine this trip with some of these trips:
Itinerary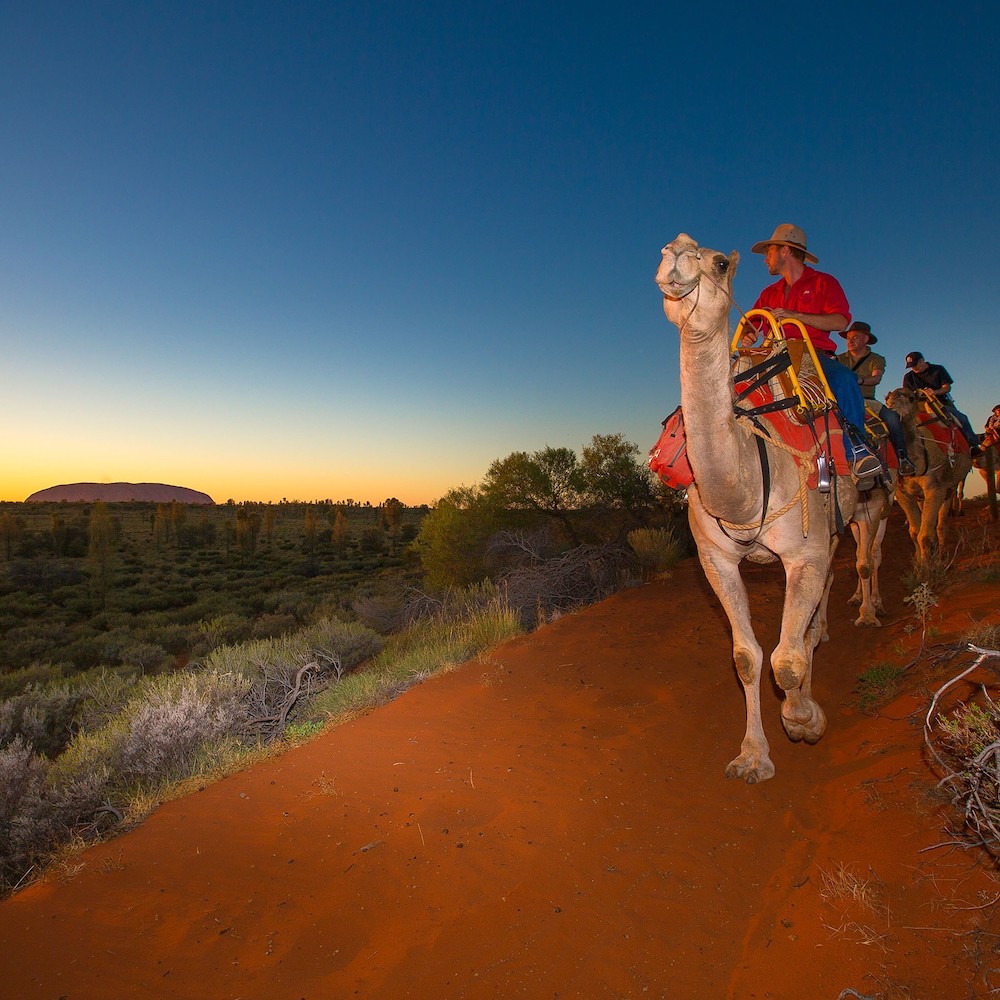 Watch as the rising at Uluru
Ride a camel
comfortable clothes
camera
Camel ride is 1 hour, tour is 2.5 hours in total
This tour is not suitable for children under 5 years of age.
Guests whose weight exceeds 100kg must advise us of this at the time of booking.