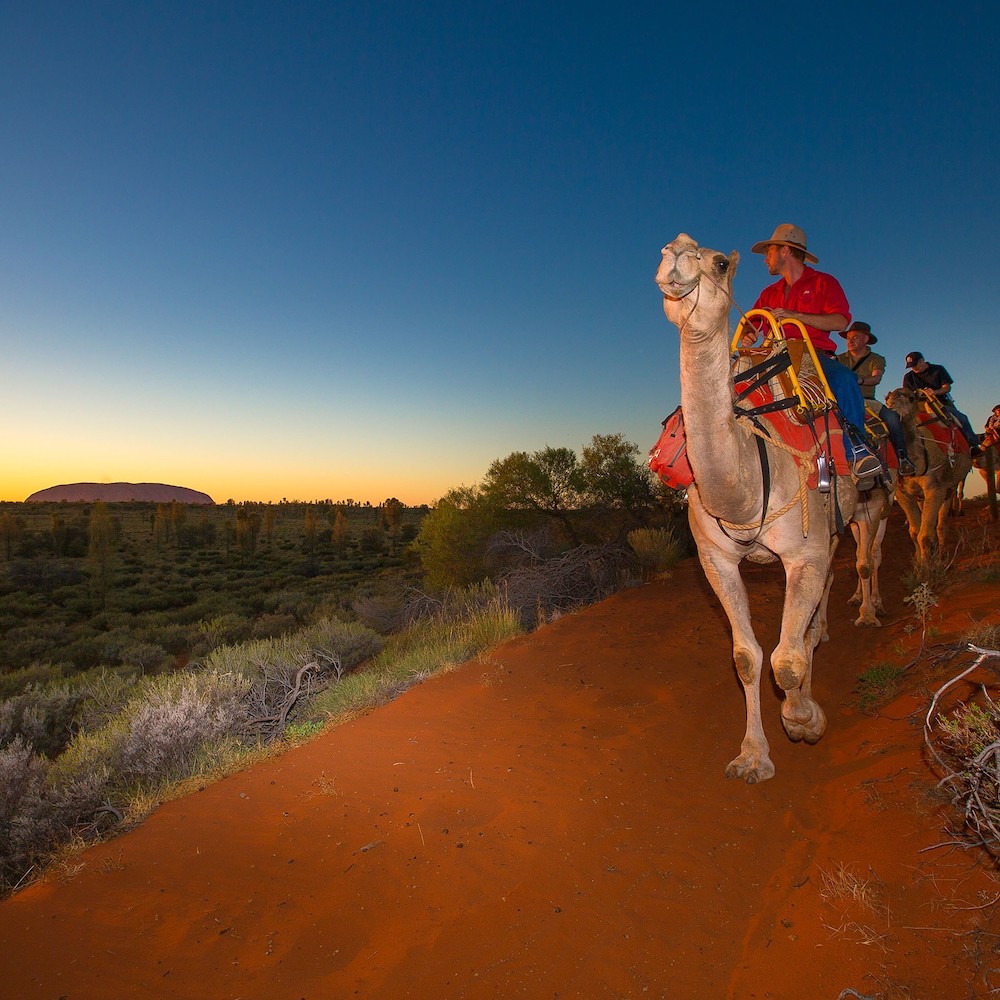 Real Aussie Says
Bringing you closer to nature, our skilled cameleers tell you stories of the Northern Territory.
Camel Ride At Sunrise At Uluru (Ayers Rock)
Enjoy a 1 hour camel ride to enjoy the sunrise near Uluru (Ayers Rock) in the central Australian desert. Entire experience takes 2.5 hours in total.
Camel ride across Australia's desert at sunrise. A peaceful one hour camel ride through stunning sand dune country with the awe inspiring back drop of Uluru and Kata Tjuta. Watch as the rising sun lights Uluru and surrounding plains. Enjoy billy tea and freshly baked beer bread after the ride.
We can't confirm real time availability on this tour. Please enquire about this trip and we will get immediately back to you!
Our travellers often combine this trip with some of these trips:
Itinerary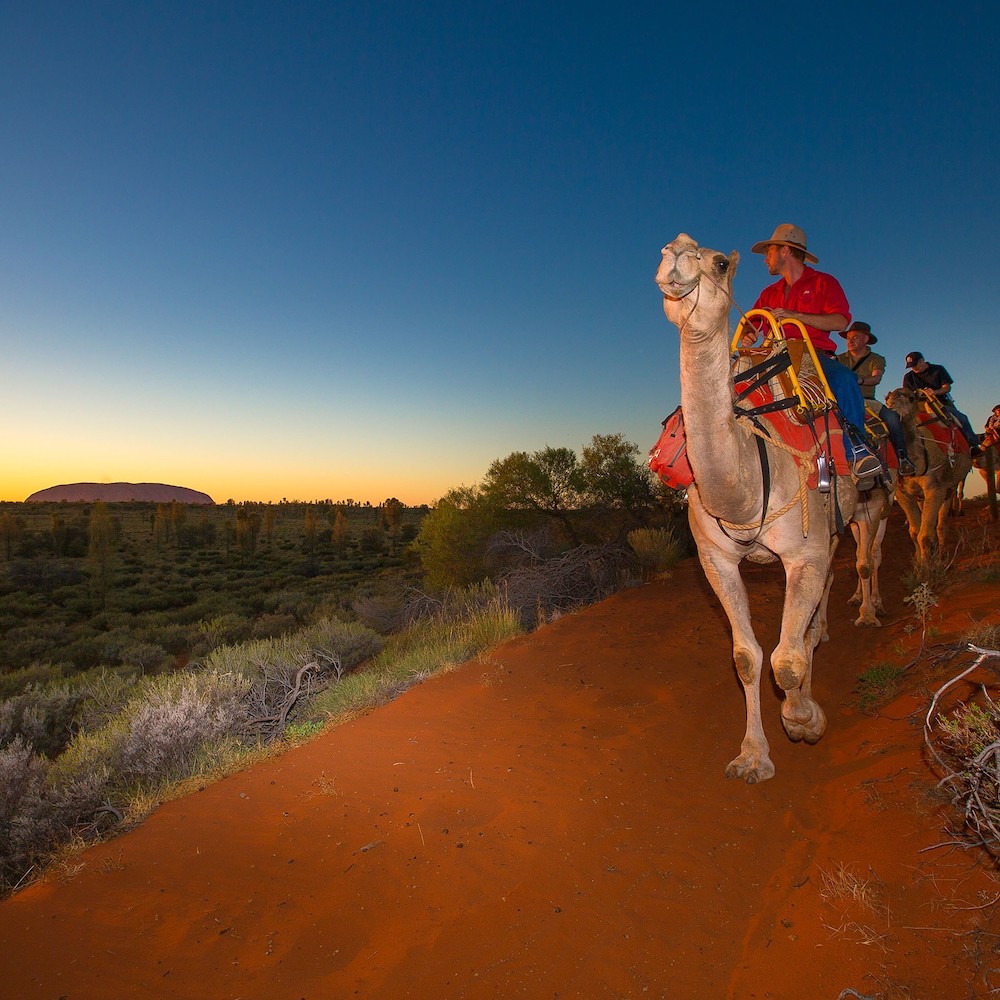 Watch as the rising at Uluru
Ride a camel
comfortable clothes
camera
Camel ride is 1 hour, tour is 2.5 hours in total
This tour is not suitable for children under 5 years of age.
Guests whose weight exceeds 100kg must advise us of this at the time of booking.