Real Aussie Says
Hop on our 4WD tour with our small group and expert guides to The Kimberley a wild and rugged frontier. The adventure of a lifetime awaits!
10 Day Darwin to Broome Kimberley Adventure Tour
Our 4WD Kimberley Darwin to Broome tour takes you to the most remote and beautiful part of Australia. A playground of waterfalls hikes, nature, and adventure the Kimberley is world-renowned. Often dreamed of but rarely explored, the Kimberley region is one of Western Australia's greatest natural treasures. The untamed natural beauty, the strange and exotic wildlife, and the moments where you just breathe in the remoteness of it all can create memories that last a lifetime.
This trip requires a high level of fitness as it involves a lot of walking, allowing you to truly enjoy the surrounding nature. But every step is worth it for the wonder you will experience over 10 days. You will camp in some of the most remote places in Australia, hike the ancient landscapes and learn about indigenous culture on tour. Our guide will take you on some of the best hikes in the region, walking through remarkable gorges, across vast escarpments and to pristine waterways.
Visit the internationally famous waterfalls in the Kimberley. A trio of spectacular Gorges; Bells Gorge, Emma Gorge and Manning Gorge.
We get you off the beaten track from Darwin to Broome on tour and onto the famous Gibb River Road. This allows you true outback excellence in the company of like-minded travelers and an incredibly knowledgeable guide. It's truly the land that time forgot.
The highlight of our Darwin to Broome tour is Purnululu National Park. The Bungle Bungle Range is one of the most striking geological landmarks in Australia. We offer an add-on activity of a helicopter flight over the Bungle Bungle Ranges, a once-in-a-lifetime experience.
Join our small group, Darwin to Broome tour. The adventure of a lifetime awaits!
Book Now
We can't confirm real time availability on this tour. Please enquire about this trip and we will get immediately back to you!
Our travellers often combine this trip with some of these trips:
Itinerary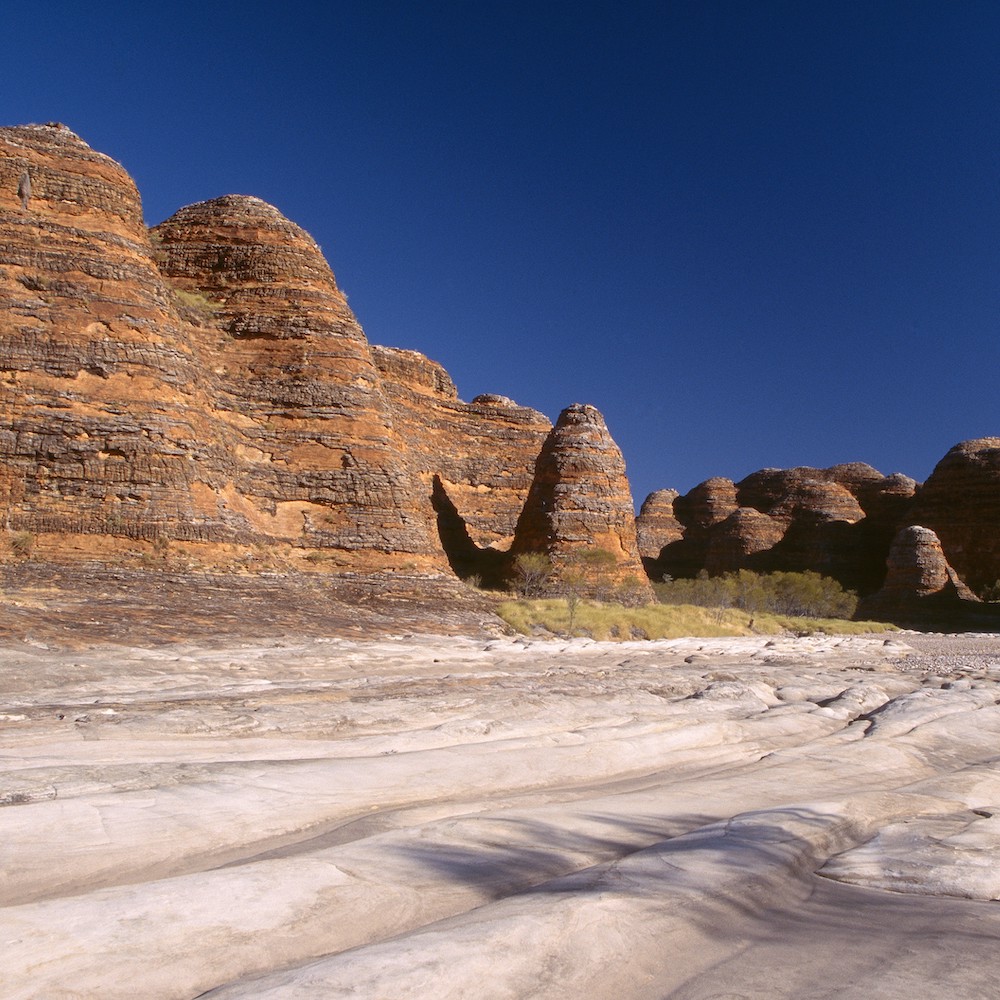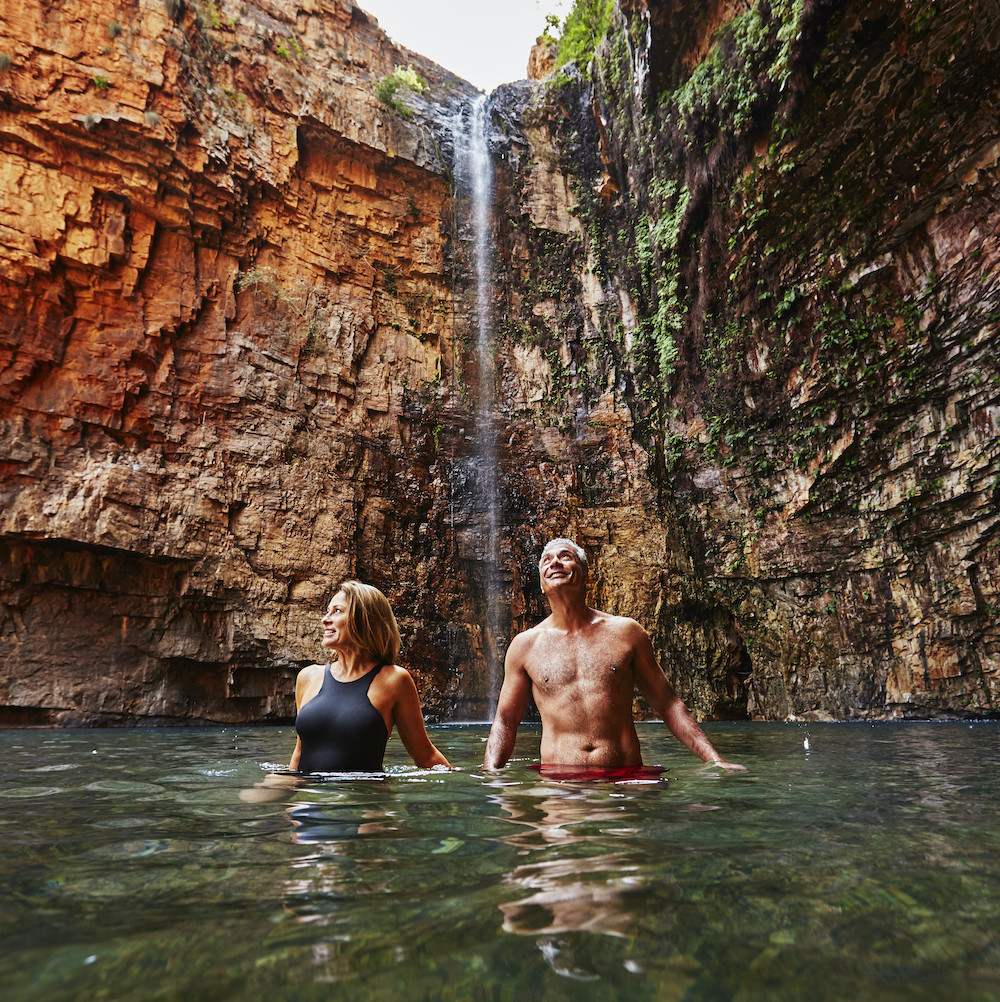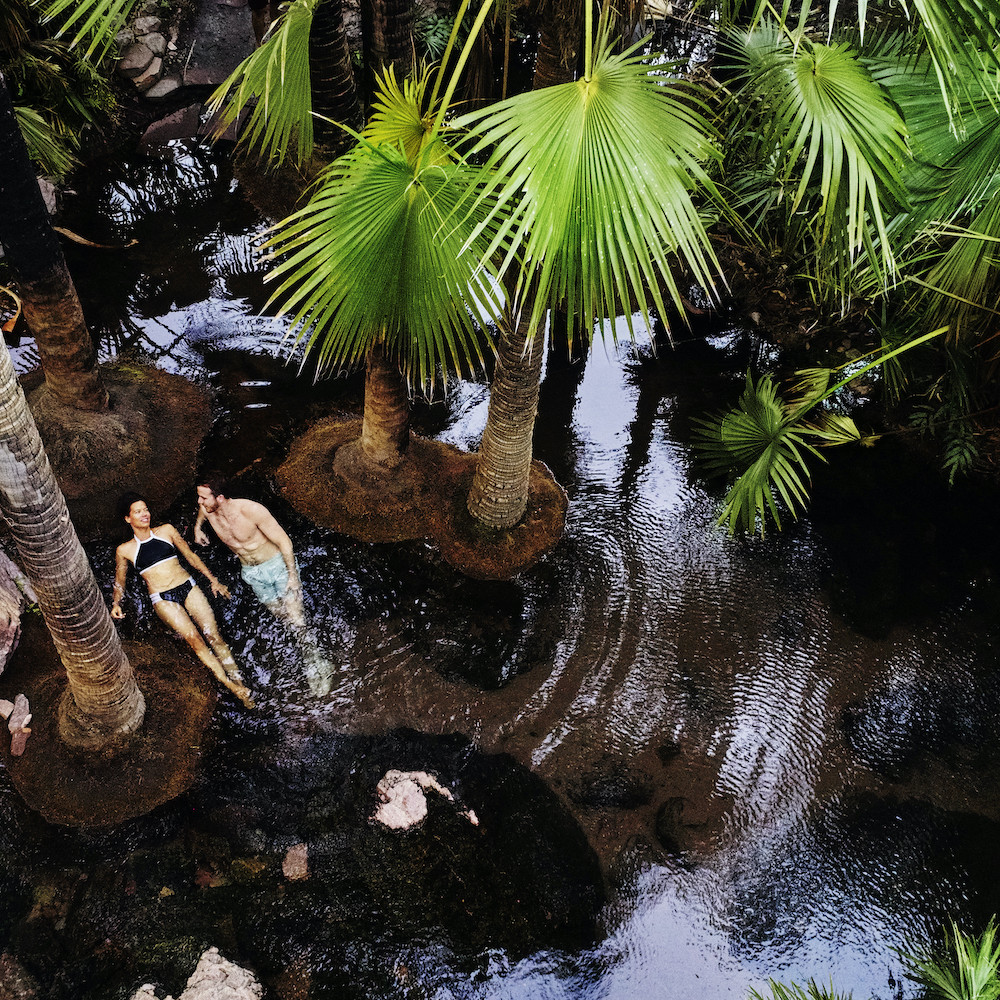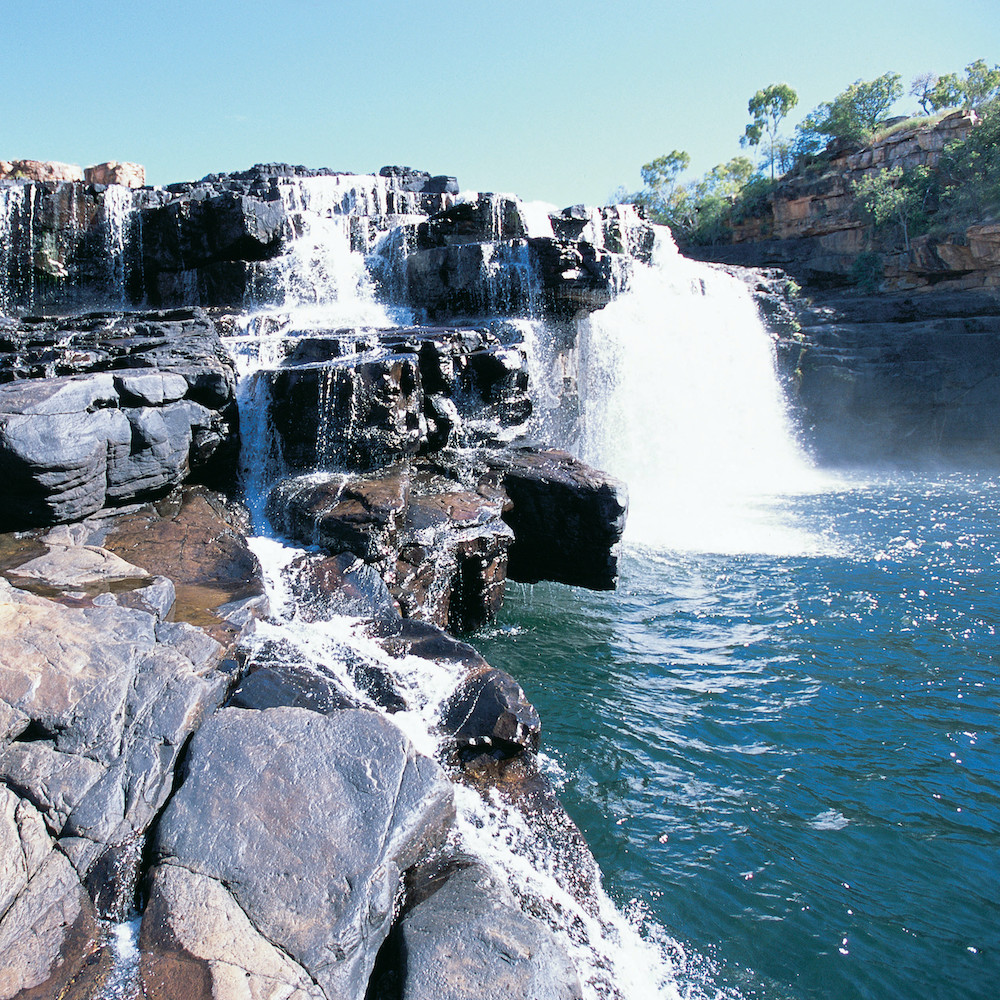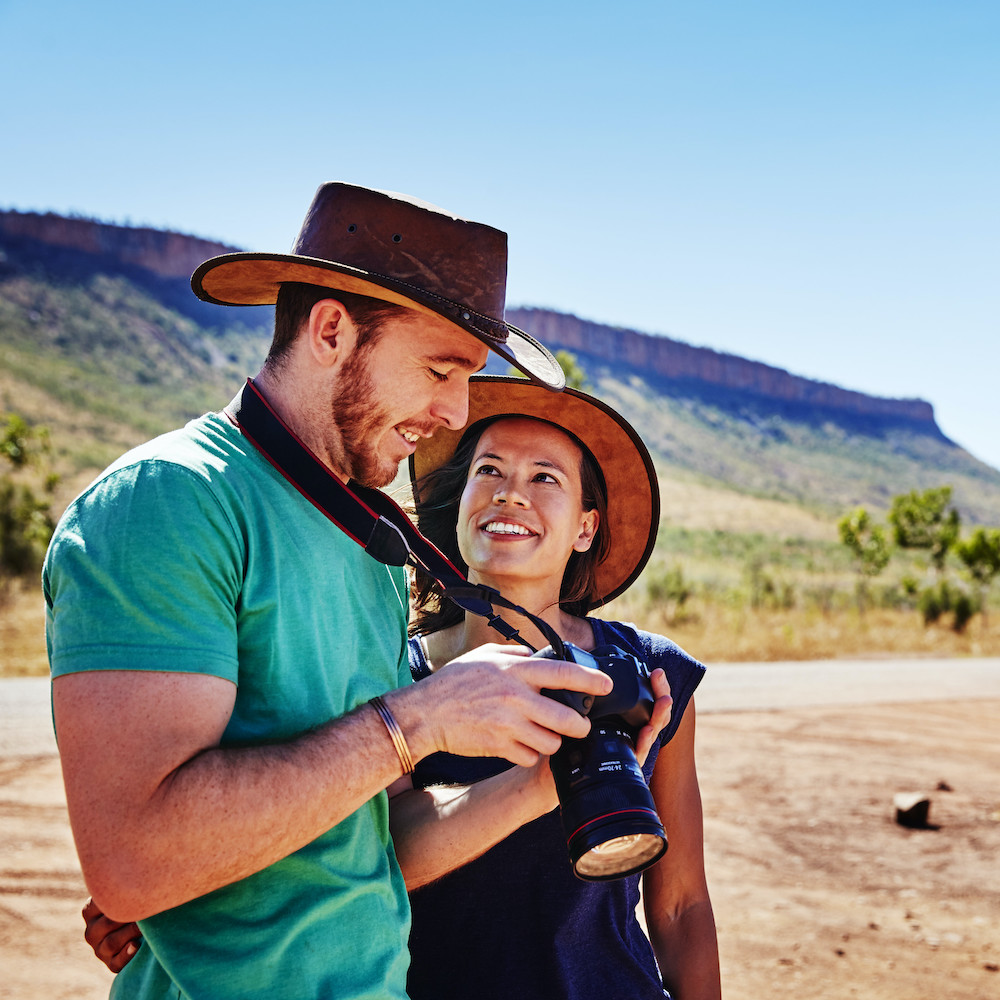 Head torch is necessary
Wide brimmed hat
Sunscreen
Insect repellent
Water bottle (1.5 litres)
Walking shoes/boots plus water/reef shoes for Tunnel Creek and other swimming holes
Sleeping bag (if you prefer to use your own)
Toiletries
Swim wear
Towel
Camera
Comfortable and casual clothing for ten days
Soft bag or backpack (maximum 15kg) plus a small day pack for inside the vehicle (max 10kg)
You may also wish to bring a power bank to charge your mobile phone
How much luggage can I take on tour?
Due to limited space on the vehicle please restrict luggage to one day pack and one soft bag/backpack (maximum 15kg).
Can I buy drinks and snacks on tour?
A supply of alcoholic beverages (if wanted) must be brought with you. There are very few opportunities to buy alcohol on tour (only approximately three days out of 10), therefore please stock up in Darwin. NOTE: cans only – no glass. You should also bring a personal supply of lollies/snacks as these are hard to get while on tour.
Do I have to set up camp?
The tour camps in remote areas with basic facilities (showers are available each night except one). All equipment for camping is carried in the vehicle and set up and packed away by the tour group each day. This tour is participatory, and you may be required to assist the guide and host with meal preparation, dish-washing, wood collection and other tasks as requested.
Can I wash my clothes on tour?
Laundry facilities are available at both Lake Argyle and El Questro. To save a few dollars you may want to bring your own laundry powder.
How fit do I need to be to do this tour?
A good level of fitness is required as you will hike, swim, climb and scramble for several kilometres at a time over uneven surfaces, often in high temperatures.
Travel is very remote and medical attention can be hours away. Please advise of any fitness and/or medical concerns when booking to establish your suitability.
Over 70 we ask you to complete a medical assessment form.
What will I eat on tour?
The tour menu is designed for meat eaters and vegetarians. If you have any special dietary needs or allergies, please advise at time of booking as it may be necessary for you to provide/supplement your own food.
As this safari operates in a very remote region of Australia certain foods may not be available and therefore it may not be possible to accommodate all dietary requests. At times, produce and products may be substituted as supply dictates and we cannot guarantee the ingredients contained in these alternatives. While our guides and hosts are trained in remote touring, they are not nutritionists and neither they nor the Real Adventure Group can advise of all ingredients contained in each food served on tour and are not responsible should an allergic reaction occur. If you have any allergies, please carry the necessary medication. An allergy declaration will be provided for your signature prior to a booking being confirmed.