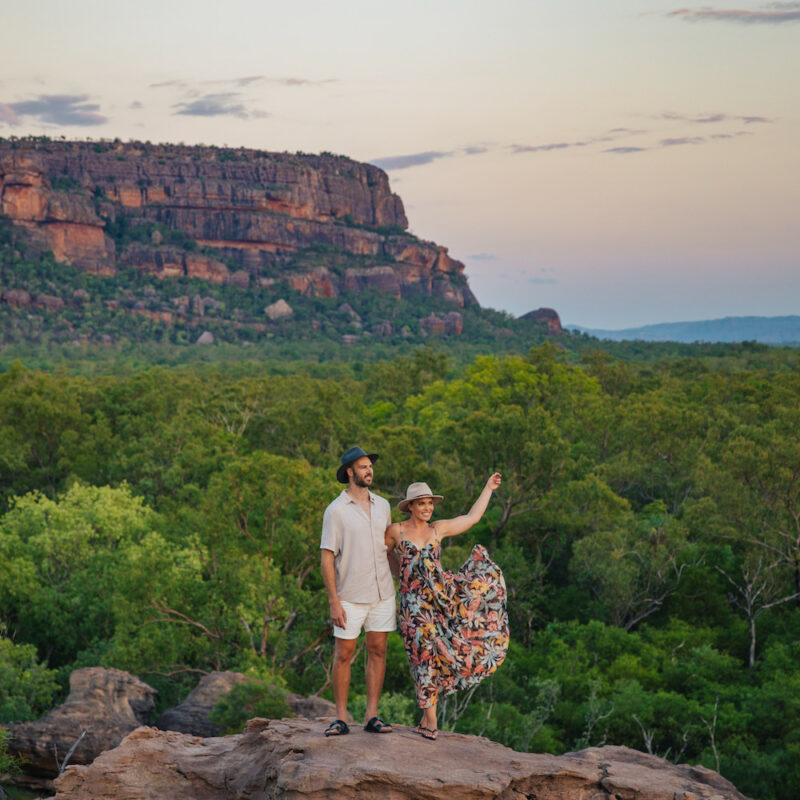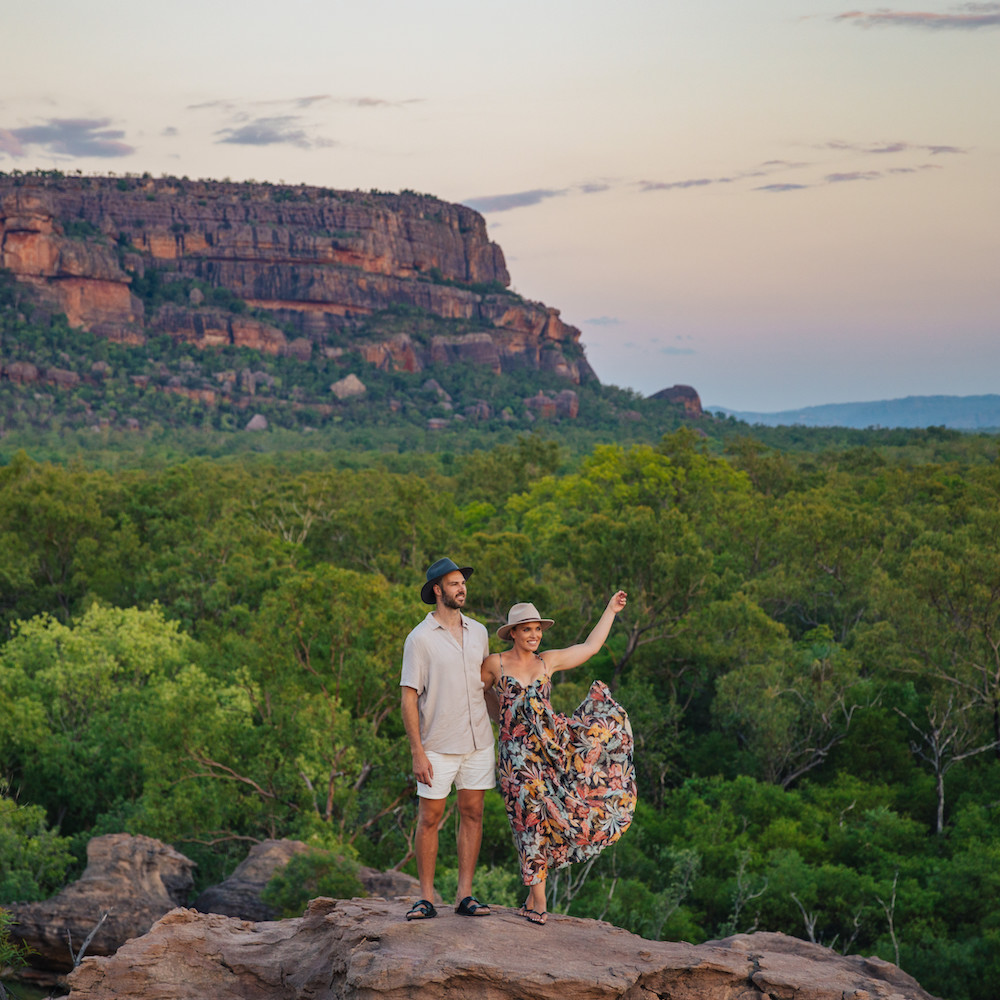 Real Aussie Says
Perfect if you are not keen on camping and want some comfort and air-con overnight but still love an adventure. Stay in resorts and motels in Kakadu National Park on tour.
5 Day Kakadu, Litchfield and Katherine Gorge 4WD Adventure Tour
Trip Styles: Comfort
Price From:

$2250

Create a Travel Plan:
BOOK YOUR "TOP END ESCAPE" TODAY - For travel from 05 MAY 2022 to 27 Oct 2022.
This 5-day tour is the perfect combination of a Top End adventure during the day and relaxing indoors in comfort each night.
Join us on an exclusive 5 day Kakadu, Litchfield, and Katherine Gorge (Nitmiluk National Park) tour, an adventure of a lifetime showcasing the very best of the Top End.
Imagine traveling to the oldest and best-preserved Aboriginal rock art in the World. Cruising the ancient wetlands by boat, keeping a lookout for some of our prehistoric friends (crocodiles) as we go. Visiting spectacular waterfalls and cooling off in some of the most beautiful natural plunge pools imaginable. And that is just the start of your Kakadu 4WD Outback Adventure! Spectacular waterfalls and cool off in some of the most beautiful natural plunge pools imaginable. Explore the internationally protected Mamukala Wetlands, We'll be traversing some truly spectacular countryside, amongst pockets of rainforest packed with endemic species of flora and fauna.
No camping on this adventure tour. We provide you with a fully accommodated tour staying in a resort in Kakadu and motels along the way. So you can relax indoors in comfort each night after action-packed days of exploration, culture, and unmatched vistas. Stay in only the best at Anbinik Kakadu Resort, Pine Creek motel, and Darwin Hotel.
It's the ultimate 'get away from it all' experience. Embark on our Kakadu Litchfield and Katherine Gorge Tour 4WD journey and take in the sights of some of the most remarkable Aboriginal rock art in the entire world. Have a close encounter with a freshwater crocodile in the wild, cruise through ancient wetlands on a small boat and discover some of Australia's most beautiful wilderness areas − all in one unforgettable trip!
Kakadu & Litchfield National Park Adventure 5 Day (Twin Share)
We can't confirm real time availability on this tour. Please enquire about this trip and we will get immediately back to you!
Itinerary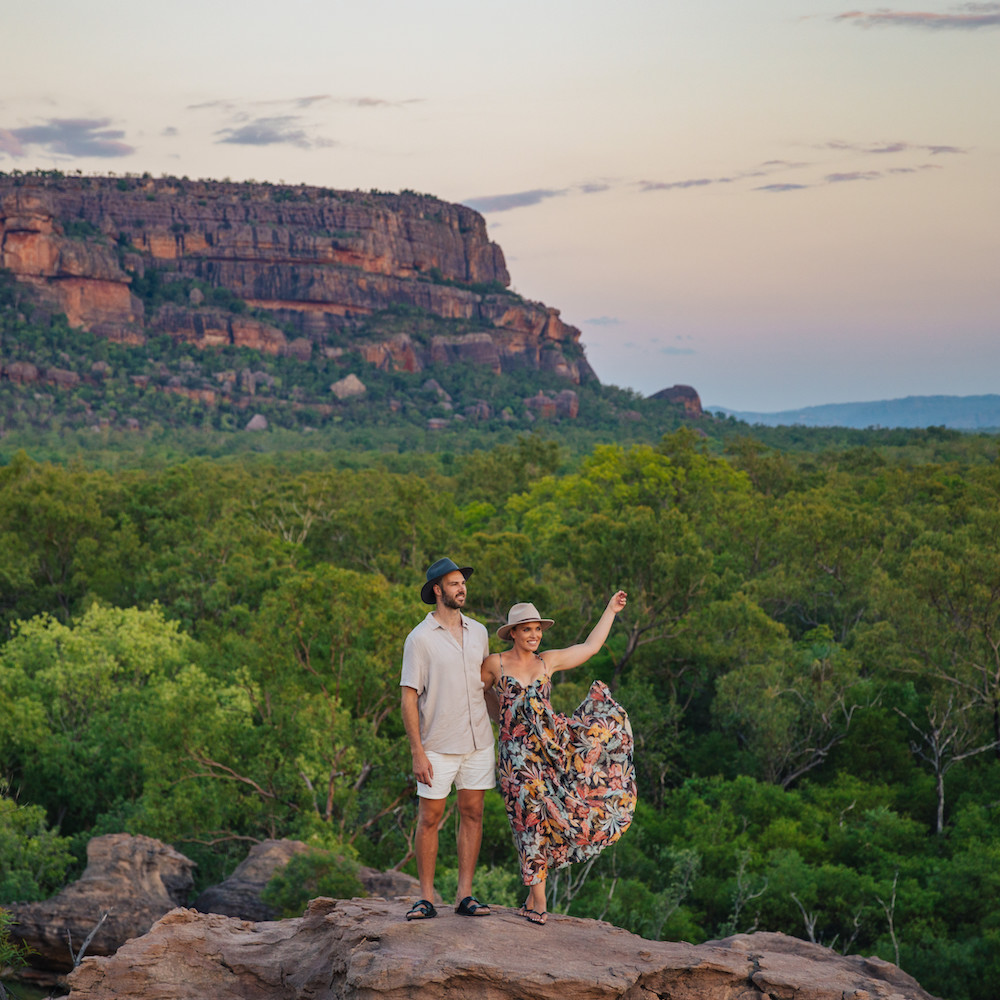 Visit world heritage listed Kakadu National Park
See an apex predator up close, on a billabong cruise
Explore both Bowali and Warradjan cultural centers
Internationally Protected Mamukala Wetlands
Watch for Crocs and Barramundi at Cahills Crossing
Breathtaking sunset view over the Nadab Floodplain
Be guided through two world class Aboriginal rock art sites (Burrunkguy and Ubirr)
Join an intimate Aboriginal cultural experience
Adventure to Jim Jim or Twin Falls
Relax at Maguk's serene plunge pool
Enjoy the hospitality of a classic gold mining township
Discover the spectacular Edith Falls or Butterfly Gorge
Impressive century-old magnetic termite mounds
Roaring waterfalls and hidden water holes of Litchfield National Park
2-3L Refillable water bottle
15kg overnight bag & small day pack
hat, sunglasses & sunscreen
comfortable hiking shoes
towel & swimwear
all-weather clothing as days are hot and the evenings are cold
tropical strength insect repellent
spending money and camera to capture the scenic views.