Real Aussie Says
Karijini National Park is located approximately 600km from Exmouth. Its climate can best be described as tropical semi-desert. The ideal times to visit the park are April to September. Winter days are warm and clear, but nights are cold and sometimes frosty. The expansive National Park offers spectacular rugged scenery, ancient geological formations, a variety of arid-land ecosystems and a range of recreational experiences.
5 Day 4 Night Karijini National Park Tour
Trip Styles: Budget
Price From:

$1585

Create a Travel Plan:
This tour is currently taking a break from operation and will be back from April 2022
With its spectacular gorges, amazing rock patterns, colors and gorgeous swimming holes, Karijini National Park makes for the ultimate Reef to Range experience when combined with World Heritage Ningaloo Reef. Take our 5 Day Exmouth to Karijini National Park Tour for a full adventure in Western Australia.
Join our 5 Day 4 Night Reef to Range adventure tour.  A jump from the Ningaloo Reef of Exmouth to the outback ranges of Karijini National Park.  This tour departs from Exmouth on the local coach taking you through the mesmerising Western Australian outback to the unexplored, iconic, nature-based adventure playground that is Karijini National Park.
Adventure into Karijini National Park for two full days of exploring Gorges and swimming in perfect pools. This tour starts on Sundays in Exmouth and drives you out to Cheela Plains station for your first night in the Western Australia outback. Day 2 you will head into Karijini National Park for hikes at Hammersley Gorge where you will find the worlds best panoramic view full of colour, texture and reflections plus Hammersley is a great spot for a swim. The most remote gorge in Karijini but well worth it for the view of folded bands of coloured ancient rocks. You will spend the night in Tom Price, the highest town in Western Australia and the perfect resting spot for us after a busy day in Karijini.
Day 3 we jump back on the bus and drive back into Karijini for another day of exploring two billion years of history. Junction Pool Lookout is our first spot, one of the most stunning and dramatic views in Western Australia. Then we descend Hancock Gorge for the famous Spider Walk! You need a degree of flexibility and nerve as you stretch your arms and legs out to straddle the gap. The view of Kermits Pool is well worth it.  Hancock Gorge Trail is one of the most spectacular short trails in Western Australia.  Whilst it's a short 400 metres return, it can take up to 80 minutes to follow this trail, which gives you an idea of how challenging it is.
Afternoons in Karijini are made for swimming and exploring as we visit Weano Gorge and Knox Gorge. Then its a return to Tom Price for dinner and sleep.
Day 4 we venture back into the park for the last adventure at Dales Gorge. From Dales Gorge, you can experience three major highlights of Karijini National Park and Australia's Pilbara region. Enjoy a refreshing swim at Fortescue Falls, take in one of the prettiest settings in Western Australia at Fern Pool, or check out Circular Pool. We then head back to Tom Price our base camp.
Morning of Day 5 we drop you at Paraburdoo Airport early or dive you back to Exmouth and its goodbye to your adventure in the West Australia wilderness!
We can't confirm real time availability on this tour. Please enquire about this trip and we will get immediately back to you!
Itinerary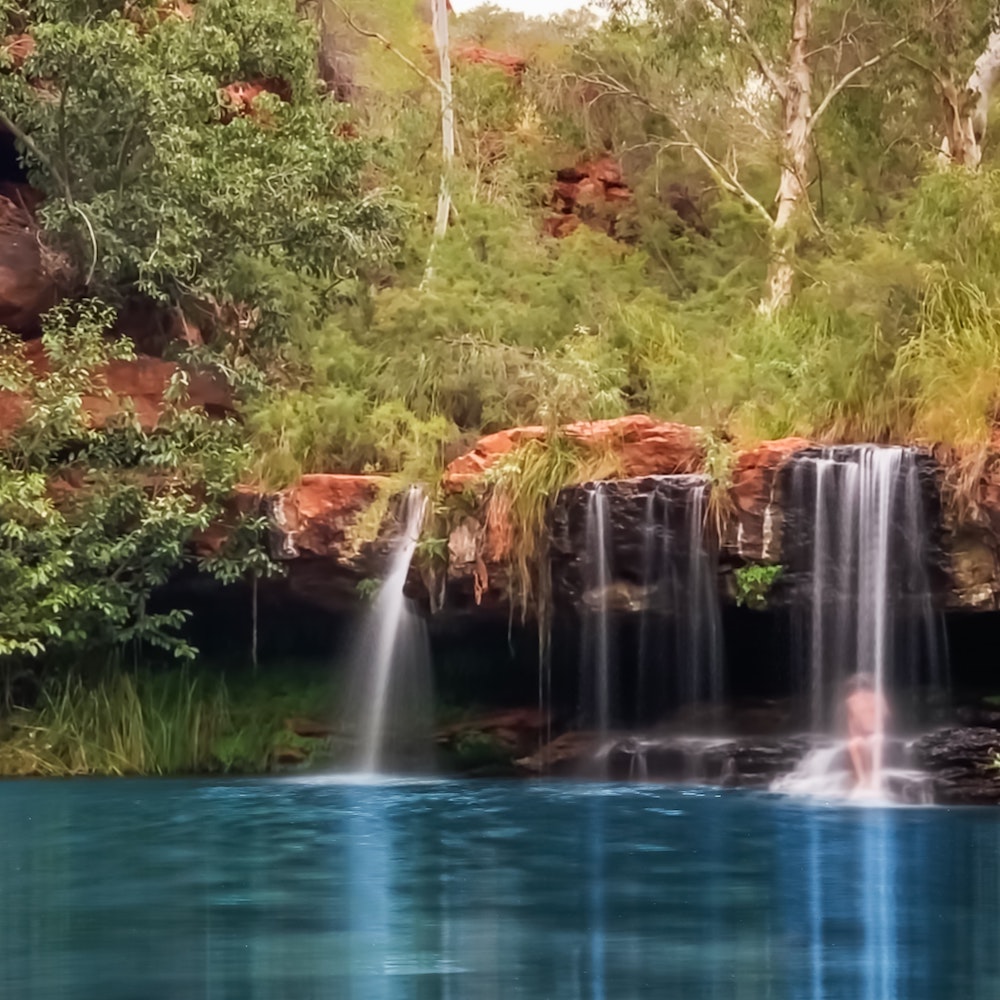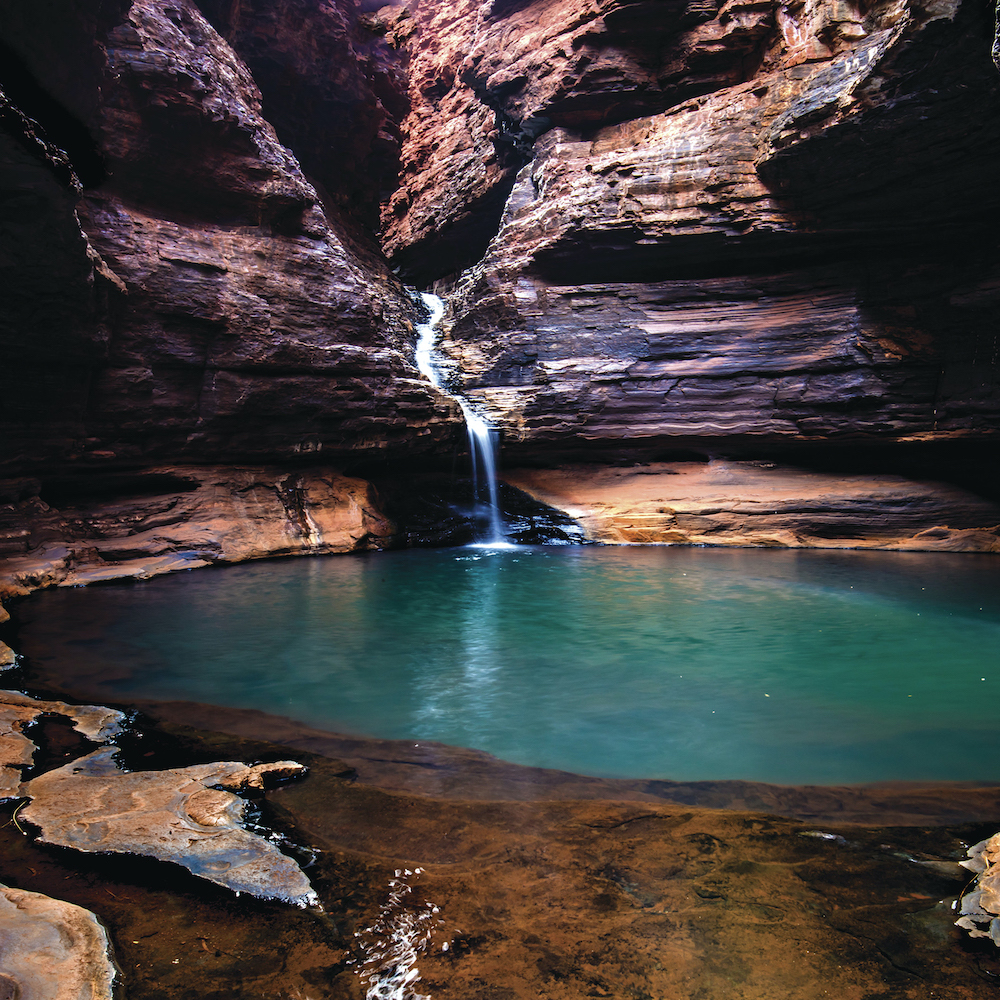 Explore Karijini National Park for two days
Explore Fortescue Falls, the only spring-fed waterfall in Karijini National Park
Stay at Cheela Plains Station the Pilbara Oasis between Karijini and Ningaloo
Hat
Sunscreen
Walking shoes/boots
Insect repellent
Water bottle
Bathers/towel
Sleeping bag
Drop off at Paraburdoo Airport, to meet departure QF1803 0855 hrs. Guests are encouraged to purchase airfares independently.
Tours Run April to September / Dry Season