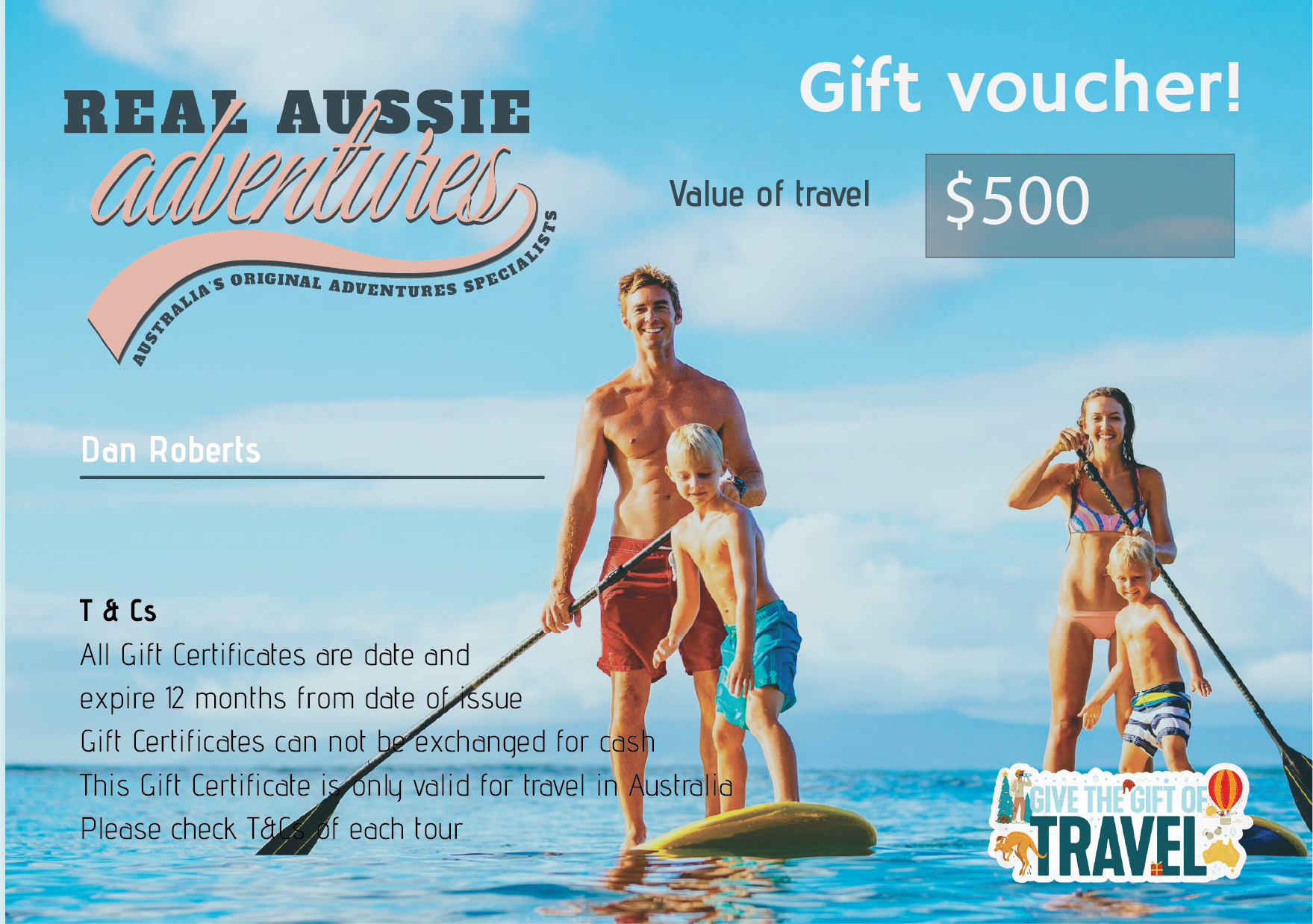 THE GIFT OF TRAVEL IS A TRULY MEANINGFUL GIFT
Treat your loved ones to a dream holiday! ☀️🐠🐨 Give The Gift of Travel
A meaningful gift that will create lasting memories for those lucky enough to receive it.
Treat them to something they really want with a Real Aussie Adventures Gift Card.
With this gift voucher in their back pocket, they have access to bonza deals on local weekends away and bucket-list-worthy Australian experiences that'll leave them breathless.
Include a message with the gift voucher