Real Aussie Says
A couples boat, but suitable for all ages. If you are looking for a quiet 3-day 3-night tour around the Whitsunday Islands Whitsunday Blue is the perfect boat for you. An unforgettable experience on this stylish catamaran.
3 Day Whitsunday Getaway Cruise
Take your time and enjoy the perfect couples deluxe sailing experience on Whitsunday Blue. Stop at Whitehaven beach, go snorkelling, and check out the islands in the area.
Whitsunday Getaway is the best of our 3 day Whitsunday cruises, offering you a deluxe sailing tour of the Whitsunday Islands. Come aboard Whitsunday Getaway, the ultimate sailing experience in Australia's iconic Whitsunday Islands! Join us for a deluxe 3-day adventure and explore the best beaches and snorkeling spots this slice of paradise has to offer.
Spanning over 4 days and sleeping 3 nights onboard the vessel our Whitsunday cruise, explore the Whitsunday Islands in luxury. Including relaxing at the magnificent Whitehaven Beach, walking to Hill Inlet Lookout, and experiencing snorkeling stops on the fringing coral reefs that extend right from the edge of the Islands.
Looking for a relaxing, stress-free escape that lets you savor each moment? Join us on board the Whitsunday Getaway, a luxurious catamaran that promises the ultimate experience. With a professional skipper and hostess to cater to your needs, we've got you covered from start to finish.
Privacy & Comfort: Our stylish Lagoon 440 catamaran features four private cabins with en-suite bathrooms. Each cabin is equipped with independent air-conditioning, ensuring your utmost comfort.
Secluded Paradise: Avoid the crowds as we transport you to pristine, lesser-known destinations within the Whitsunday Islands. Relax on uncrowded beaches, enjoy serene anchorages, and relish the tranquility of quiet, calm waters.
Spacious Elegance: The 13-meter catamaran boasts stability and excellent sailing capabilities. With a vast deck area for lounging, comfy cushioned seating at the bow, a roomy covered aft deck saloon, and a spacious flybridge offering panoramic views, you'll have plenty of space to unwind.
Ideal for Couples: This experience is perfect for couples aged 30 and over, making it a popular choice for private charters. Please note that the vessel is for adults only.
Don't miss your chance to embark on the Whitsunday Getaway—a modern, comfortable sailing catamaran experience that will exceed your expectations. Book your journey today for a serene escape in paradise.
The ideal 3 night Whitsunday cruise for couples and honeymooners. Escape the Crowds on a 3-Day, 3-Night Sailing Adventure
Book Now
1. How many are travelling?
2. Select a date
3. Looks awesome!!! Book it!
Whitsunday Getaway (Luxury Catamaran Sailing)
We can't confirm real time availability on this tour. Please enquire about this trip and we will get immediately back to you!
Our travellers often combine this trip with some of these trips:
Itinerary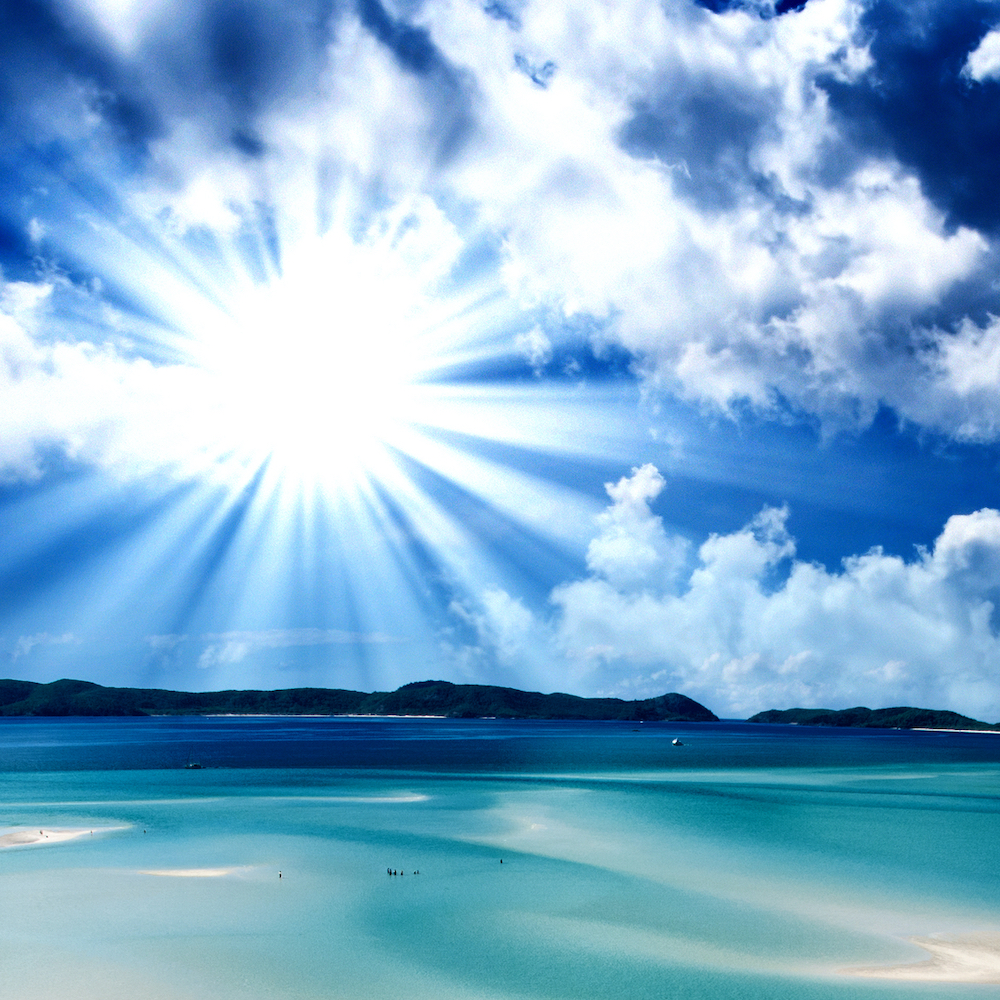 Sail on a catamaran around the Whitsunday Islands
With only 8 guests Whitsunday Blue is a personal experience with your crew
Visit Hill Inlet and Whitehaven Beach
Please pack in a soft-sided bag (No Suitcases or Bags with wheels).
Clothes
Toiletries
Hat
Swimwear
Sunscreen
Jacket/sweater
Camera
Sunglasses
Runners or sandals for island walks
BYO policy for all soft and alcoholic beverages.
4 private Doubles cabins 3 Ensuite and 1 shared bathroom
Luxury Whitsunday sailing adventure for those over 18 years old.
Can I bring my own drinks on the boat?
You can bring you own alcohol as this vessel is not licensed. Please no glass bottles or red wine.
Adventurer is BYO which is great, so pick up a few bottles of wonderful Australian wine to enjoy under the stars in the evening
How much luggage can I bring?
Please pack in a small soft sided bag. No hard/suitcases or large backpacks. We do not have luggage storage. Cabins on our Whitsundays sailing boats are pretty compact- so take as little as you possibly can on board. You can store luggage at your hotel or hostel in Airlie Beach. In a cabin baggage size bag bring; enough clothes for the duration of your trip, swimwear, a towel, light footwear such as flip-flips/thongs or slides, sunscreen, hat, sunglasses, and camera.
What time does my sailing adventure start?
Check in by 7.00pm the day prior day of departure at Shop 1, 4 Airlie Esplanade, Airlie Beach, Queensland, Australia. Tour departs the Coral Sea Marina Resort at 3pm.
Where can I store my luggage during my trip?
There are luggage storage facilities in Airlie Beach or you may be able to store your luggage at your hotel or accommodation.
Do we need to bring snorkel equipment, or is it provided onboard?
We provide a mask, snorkel and stinger suit for every person on the trip included in the price. We do not provide fins. We do provide life jackets, and other flotation devices on request if needed.
All our tours are eco-certified, and for us to keep in line with the regulations set out by this certification, we do everything we can to limit the amount of damage to the coral. We found, through years of experience, that giving people fins drastically increased the damage occurring to the coral.
A stinger suit is a thin wetsuit appropriate for the warmer water here in the Whitsundays. They are designed to help protect you against stingers and from the sun while you snorkel.
What meals will I eat on the boat?
All meals and snacks are included for the duration of your trip. Our crew freshly prepares each meal for you to enjoy using locally sourced, seasonal fruits and vegetables. Usually served buffet style; you can choose to eat anywhere onboard. Meals are a great communal time to get to know your fellow travellers.
A typical menu includes continental-style breakfasts, a filling lunch made up of build-your-own rolls, and two different salads plus accompaniments. Two delicious and hearty dinners, usually home-cooked style meals with salads and side dishes.
There will be snacks and afternoon nibbles, and tea and coffee available throughout the trip.