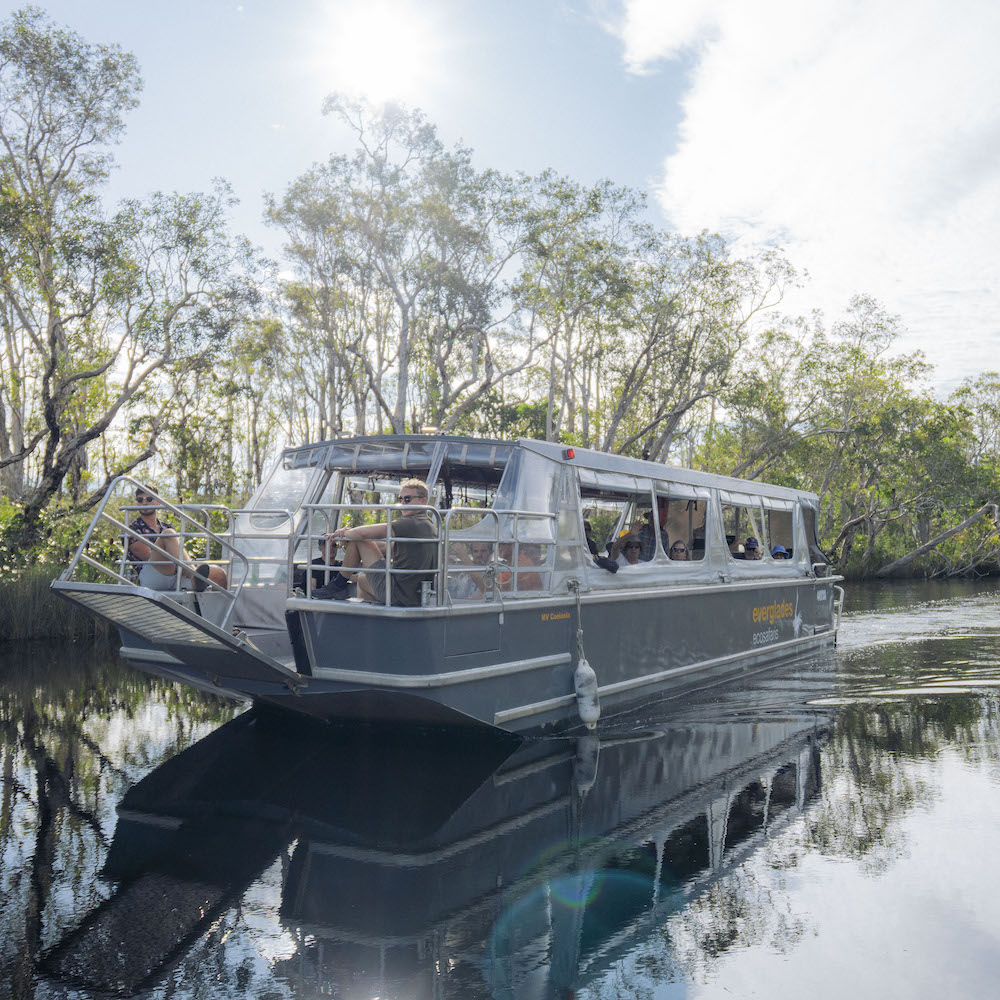 Real Aussie Says
Experience… the "river of mirrors" – Noosa Everglades Wilderness Cruise. Noosa Everglades Discovery offers you an unforgettable wilderness cruise into one of Australia's most pristine regions.
Noosa River Everglades Cruise
Explore the Noosa River and Noosa Everglades with its wildlife reserves and excellent bird spotting.
Board your purpose-built vessel for a Noosa Everglades Cruise along the Cootharaba Lake and into the dark, tranquil, mirrored waterways of the Noosa Everglades.
Over 44% of all Australia's bird species reside within this spectacular region.1,365 species of plants have been identified and over 700 native animals co-exist here. Experience one of the truly remarkable wilderness areas of the world….
The Noosa River is the only river system in Australia that has its entire upper catchment protected in National Park. Throughout your cruise take the opportunity to observe and photograph the abundance of wildlife in their natural habitat.
Explore the stunning mirrored waterways of Australia's unique Everglades with our afternoon cruise. After your relaxing cruise, indulge in a glass of bubbles while taking in the breathtaking views of the Noosa River. Whether you're looking for a romantic outing or a fun family adventure, our Noosa River Cruise is the perfect way to experience the beauty of this pristine wilderness.
Book your trip today and get ready to be amazed!
Book Now
1. How many are travelling?
2. Select a date
3. Looks awesome!!! Book it!
Everglades Half Day Serenity Cruise
We can't confirm real time availability on this tour. Please enquire about this trip and we will get immediately back to you!
Our travellers often combine this trip with some of these trips:
Itinerary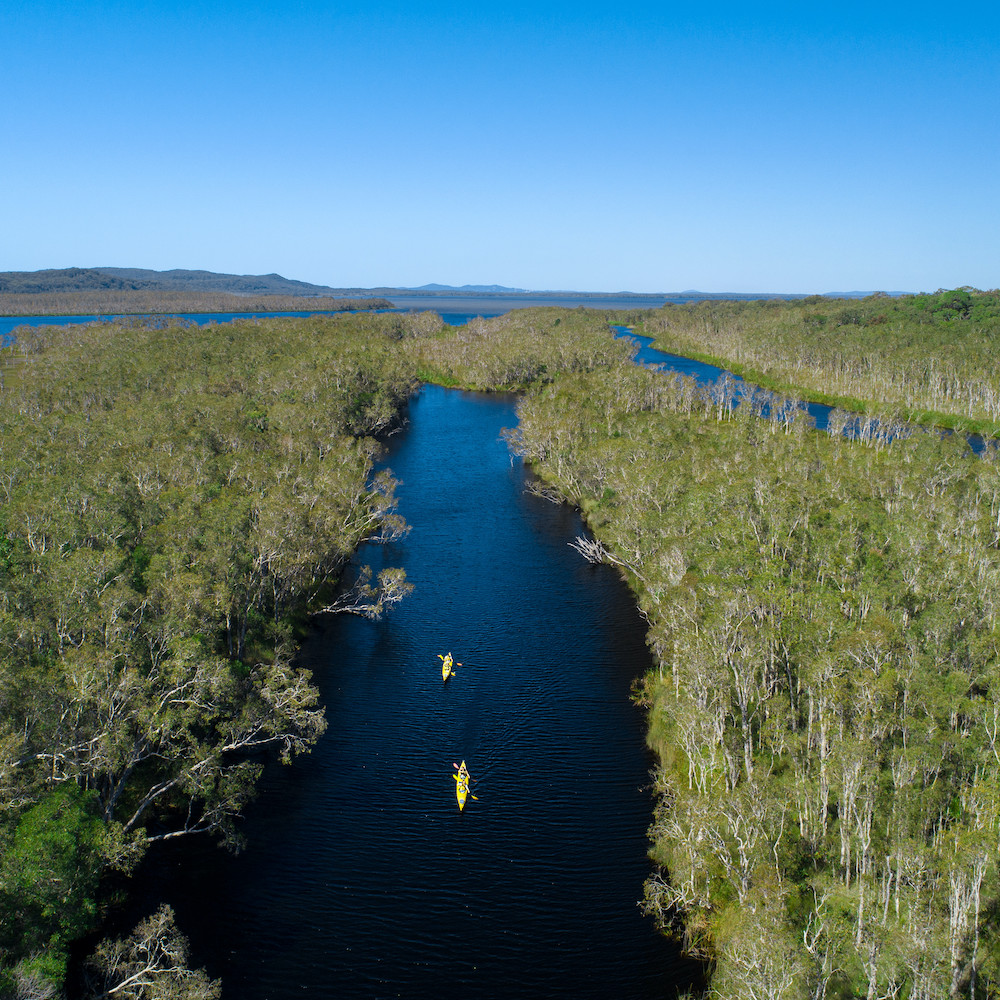 Discover the Noosa Everglades on a purpose-built vessel with our Noosa Everglades Cruise.
Enjoy brunch at historic Harry's Hut and take a swim in pristine waters on your Noosa River Cruise Lunch.
Observe and photograph an abundance of wildlife in their natural habitat during your cruise.
Explore the wetlands with a guided boardwalk at Fig Tree Point on your Noosa Everglades Cruise.
Experience one of the world's most remarkable wilderness areas on our Noosa Everglades Cruise.
Sensible shoes
Sunglasses
Hat
Clothes for both warm and cool weather
Water bottle
Towels
Sunscreen
Camera
German language translation via iPod's available on a request basis at time of booking, subject to availability.