Real Aussie Says
Siska Whitsundays sailing boat is one of our most popular trips here, she gets fully booked fast, so book early.
2 day / 1 night Maxi Sailing on Siska
Sail the Whitsunday Islands over two days on the maxi yacht Siska, great speed and power as you sail the Whitsundays in style on board this social boat.
Experience an impressive 2 day 1 night Maxi Sailing Adventure on Siska, sailing Whitsundays. Perfect for young at heart travelers.
Perfect if you are short on time but still want to visit Whitehaven Beach and go snorkeling on the fringing coral reefs which extend right from the edge of the islands. Maxi yachts with spacious decks with plenty of room to relax and get to know everyone on board.
Speed does matter as you only have 2 days to see the Whitsunday Islands! Sailing Whitsundays on Siska will ensure that no time is wasted as they sail you at true racing speeds from one incredible destination to the next. Visit the famous Whitehaven Beach and feel the silky sand beneath your toes.
Spend your Whitsundays Sailing trip on Siska our high-performance maxi yacht in the Whitsunday Islands.
Book Now
2 Day Fun Sailing (Siska)
We can't confirm real time availability on this tour. Please enquire about this trip and we will get immediately back to you!
Our travellers often combine this trip with some of these trips:
Itinerary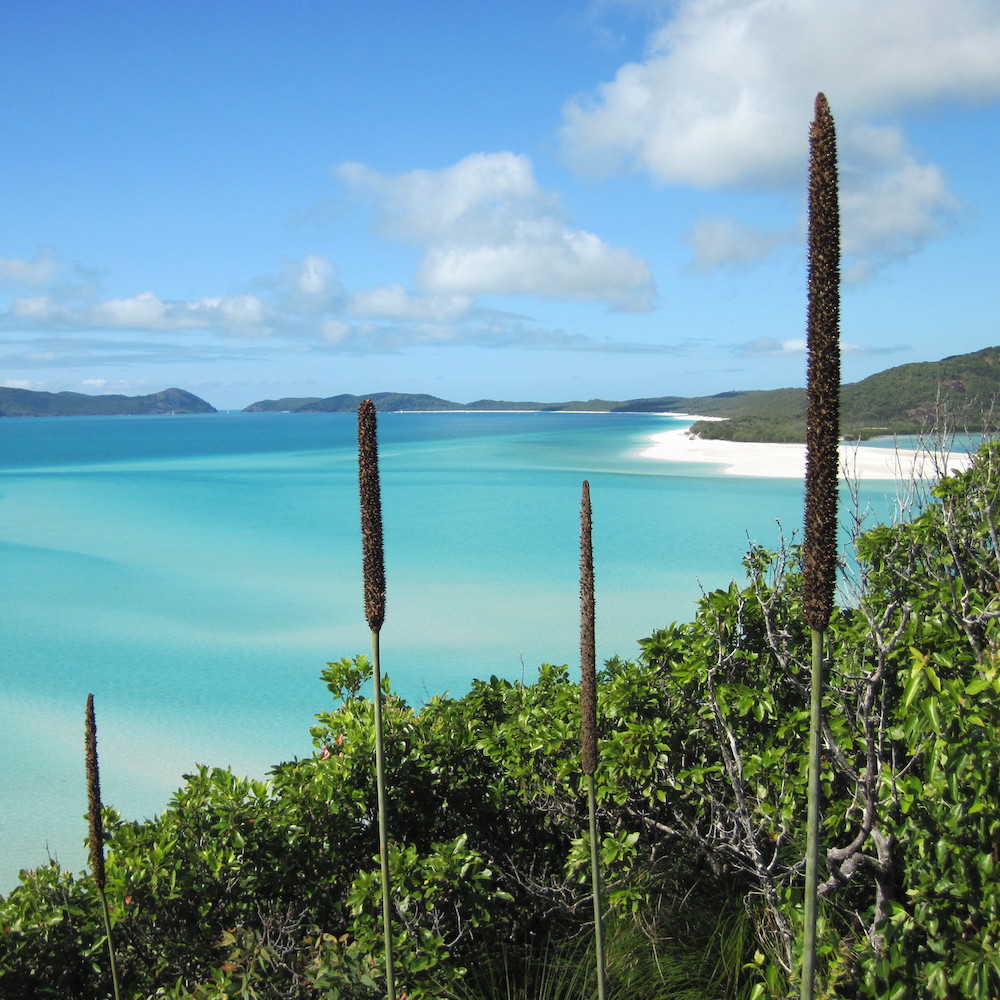 Fun sail around the Whitsundays
Bathers/towel (beach towel)
Hat & sunscreen
Motion sickness tablets
Water bottle
Towel
Toiletries
Warm clothing
Waterproof jacket
Insect repellent
Camera
It is recommended that the double bunk fare is only booked by two people travelling together as otherwise, or you will have to share the double bunk with another passenger.
Surcharge of $40 applies 24-26 Dec – paid locally.
Can I bring my own drinks on the boat?
You can bring you own alcohol as this vessel is not licensed. Please no glass bottles or red wine.
Siska is BYO which is great, so pick up a few bottles of wonderful Australian wine to enjoy under the stars in the evening
How much luggage can I bring?
Please pack in a small soft sided bag. No hard/suitcases or large backpacks. We do not have luggage storage. Cabins on the Siska Whitsundays sailing boats are pretty compact- so take as little as you possibly can on board. You can store luggage at your hotel or hostel in Airlie Beach. In a cabin baggage size bag bring; enough clothes for the duration of your trip, swimwear, a towel, light footwear such as flip-flips/thongs or slides, sunscreen, hat, sunglasses, and camera.
What time does my sailing adventure start?
Check in by 7.00pm the day prior day of departure at Shop 1, 4 Airlie Esplanade, Airlie Beach, Queensland, Australia. Tour departs the Coral Sea Marina Resort at 8.30 am.
Where can I store my luggage during my trip?
There are luggage storage facilities in Airlie Beach or you may be able to store your luggage at your hotel or accommodation.
Do we need to bring snorkel equipment, or is it provided onboard?
We provide a mask, snorkel and stinger suit for every person on the trip included in the price. We do not provide fins. We do provide life jackets, and other flotation devices on request if needed.
All our tours are eco-certified, and for us to keep in line with the regulations set out by this certification, we do everything we can to limit the amount of damage to the coral. We found, through years of experience, that giving people fins drastically increased the damage occurring to the coral.
A stinger suit is a thin wetsuit appropriate for the warmer water here in the Whitsundays. They are designed to help protect you against stingers and from the sun while you snorkel.
What meals will i eat on the boat?
All meals and snacks are included for the duration of your trip. Our crew freshly prepares each meal for you to enjoy using locally sourced, seasonal fruits and vegetables. Usually served buffet style; you can choose to eat anywhere onboard. Meals are a great communal time to get to know your fellow travellers.
A typical menu includes continental-style breakfasts, a filling lunch made up of build-your-own rolls, and two different salads plus accompaniments. Two delicious and hearty dinners, usually home-cooked style meals with salads and side dishes.
There will be snacks and afternoon nibbles, and tea and coffee available throughout the trip.