Your Ultimate Guide to Starting a Working Holiday in Darwin, Australia: Book an Arrival Package for a Smooth Transition
If you're planning to embark on a working holiday adventure in Australia, Darwin is a great starting point. As the capital city of the Northern Territory (NT), Darwin is a vibrant and multicultural hub with plenty of job opportunities, stunning natural attractions, and a laid-back lifestyle that appeals to backpackers from all over the world.
To make your transition to Darwin as smooth and hassle-free as possible, we recommend booking an arrival package. These packages usually include airport pickup, accommodation, job assistance, and other essential services that will help you settle in quickly and get started with your working holiday in no time.
Here are some of the things you need to know about booking an arrival package in Darwin:
"Darwin has a rich Indigenous culture, and visitors can experience this through art galleries, cultural tours, and events such as the Garma Festival."

Real Adventure Group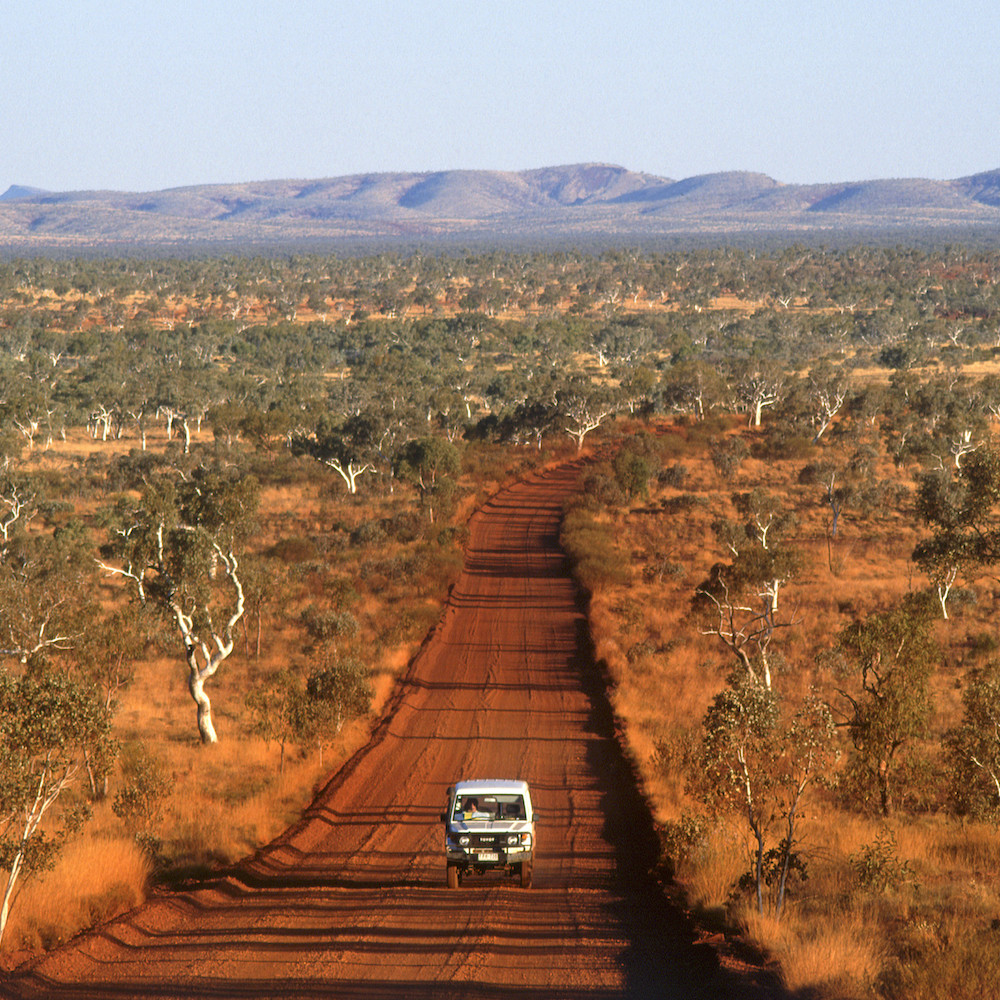 What's included in a Darwin arrival package?
Most arrival packages in Darwin include airport pickup, accommodation for the first few nights, job assistance, and other services like a SIM card, bank account setup, and orientation sessions. Some packages may also offer tours and activities to help you get acquainted with the city and its surroundings.
Where can you find arrival packages in Darwin?
Book one of our great arrival packages in Darwin if you are starting your Australia adventures here. 
5 Day Darwin Working Holliday Package
How much do arrival packages cost?
The cost of an arrival package in Darwin varies depending on the services included and the duration of your stay. Prices can range from $800 to $1000 or more, depending on your budget and preferences.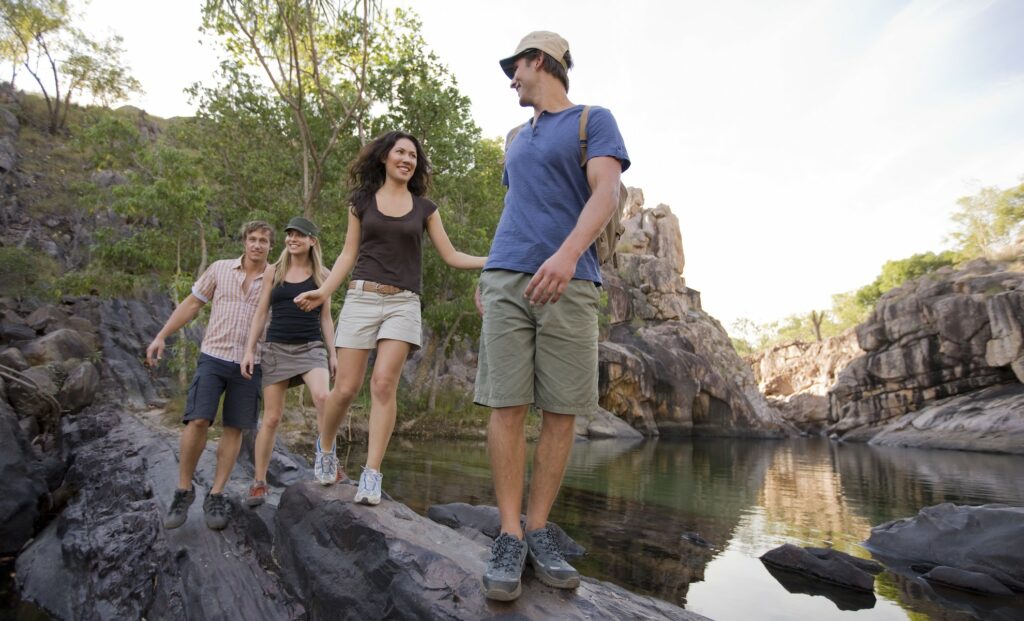 Backpacker jobs in the Northern Territory
Backpacking is an incredible way to explore the world, experience different cultures, and meet new people. For backpackers traveling through Australia, the Northern Territory offers a unique and exciting experience. Not only is it home to some of the country's most iconic natural wonders, but it also offers a range of backpacker jobs that can help travelers extend their stay and fund their adventures.
One of the most popular backpacker jobs in the Northern Territory is fruit picking. The region is home to many fruit farms, and during the harvest season, there is a high demand for seasonal workers. Backpackers can work in a variety of roles, including picking, packing, and sorting fruits such as mangoes, bananas, and citrus. These jobs are often paid on a piece-rate basis, which means that the more fruit you pick, the more money you can earn.
Another popular job for backpackers in the Northern Territory is working in hospitality. The region attracts a lot of tourists, and there is always a high demand for workers in restaurants, cafes, and bars. These jobs offer flexible hours and can be a great way to earn money while gaining valuable work experience.
For backpackers who are interested in working in the great outdoors, there are also opportunities to work as tour guides or in conservation and wildlife management. The Northern Territory is home to many national parks and wildlife reserves, and there are often job vacancies available for those who have a passion for nature and the environment.
When searching for backpacker jobs in the Northern Territory, it is important to keep in mind that some jobs require specific skills or qualifications. For example, tour guide jobs may require a relevant degree or certification, while hospitality jobs may require previous experience in the industry.
However, there are also many jobs available that require no previous experience, making it accessible for backpackers who are new to the workforce.
Backpacking through the Northern Territory can be an unforgettable experience, and taking advantage of the various job opportunities available can help make that experience even more fulfilling. Whether you're interested in working in hospitality, fruit picking, or conservation, there are many job opportunities available for backpackers in this beautiful part of Australia.
Once you've booked your arrival package, it's time to start exploring Darwin and its many attractions.
Here are some of the must-visit places and activities for backpackers:
Mindil Beach Sunset Markets
These famous markets take place every Thursday and Sunday evening during the dry season (April to October) and offer a wide range of food, drinks, arts, and crafts from local and international vendors. The stunning sunset views over the Arafura Sea are a bonus.
Litchfield National Park
Just a few hours' drive from Darwin, Litchfield National Park is a paradise of waterfalls, swimming holes, and wildlife. You can spend a day or two exploring the park's many attractions, such as Wangi Falls, Buley Rockhole, and Florence Falls.
Kakadu National Park
Kakadu is Australia's largest national park and a World Heritage Site, known for its rugged landscapes, ancient rock art, and diverse flora and fauna. You can join a tour or drive yourself to explore the park's many treasures, such as Ubirr, Nourlangie, and Yellow Water Billabong.
Crocosaurus Cove
If you're feeling adventurous, you can get up close and personal with some of Australia's most fearsome creatures at Crocosaurus Cove. This attraction offers a range of experiences, from holding a baby croc to swimming with a giant saltwater crocodile (in a cage, of course).
Finding a job in Darwin
Darwin has a booming economy and a high demand for workers in various industries, such as hospitality, construction, agriculture, and mining. You can search for jobs online or visit the many recruitment agencies and job placement services in the city. Some popular job websites include SEEK, Indeed, and Gumtree.
Farm work in the NT
If you're interested in rural work and getting a second-year visa, the NT offers plenty of opportunities for farm work, such as picking mangoes, bananas, and other crops. You can find farm work through job placement services or by contacting farmers directly.
Real Aussie Recommendations
Darwin is a great place to start your Working Holiday Visa in Australia. 
Sign up here for our FREE Guide to Backpacking the Northern Territory