Plan your dream trip to Australia and travel the East Coast to meet the best people and see the best places.
The East Coast of Australia is the most popular route to travel when you visit our wonderful remote county. The East Coast is the bit of Australia Sydney to Cairns. To give you some idea the total distance from Sydney to Cairns is around 2600km along the coastal route, which is about 31 hours of solid driving time.
On the East Coast you don't want to be stuck on the bus the whole time, you will want to get plenty of time to enjoy each destination. Because of this, we would recommend giving yourself around four weeks to travel the whole East Coast. This will give you plenty of time to visit the major attractions.
What places are best to see on the East Coast? In no particular geographical order here are our absolute must see destinations.
"Plan your East Coast itinerary with us and let the journey begin"
Fraser Island
Look out for the dingos and the old shipwreck. Camp with your friends, explore the lakes, drive in a 4×4 and have fun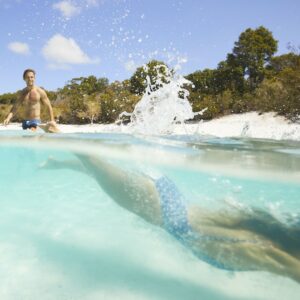 Whitsundays
See one of the most beautiful beaches in Australia. Golden sand, amazing scenery and a boat tour with lots of chances for snorkelling. The access point for the Whitsunday Islands is from Airlie Beach. From here most travellers go on overnight sailing boats for a 2 day 2 night experience around the 77 Whitsunday Islands. for more info on how to choose the right boat check out our detailed article on which boat to choose
Cairns
Make the most of all the activities Cairns has to offer – snorkel or dive on the Great Barrier Reef, see Crocodiles in the Daintree Rainforest and visit the famous Herbal Essence waterfalls (because you are worth it!)
Byron Bay
Or if you want to be a beach or a surf bum, allow plenty of time in Byron Bay and soak up the individual hippy atmosphere! Here we tell you why We think Byron Bay is more than just a town.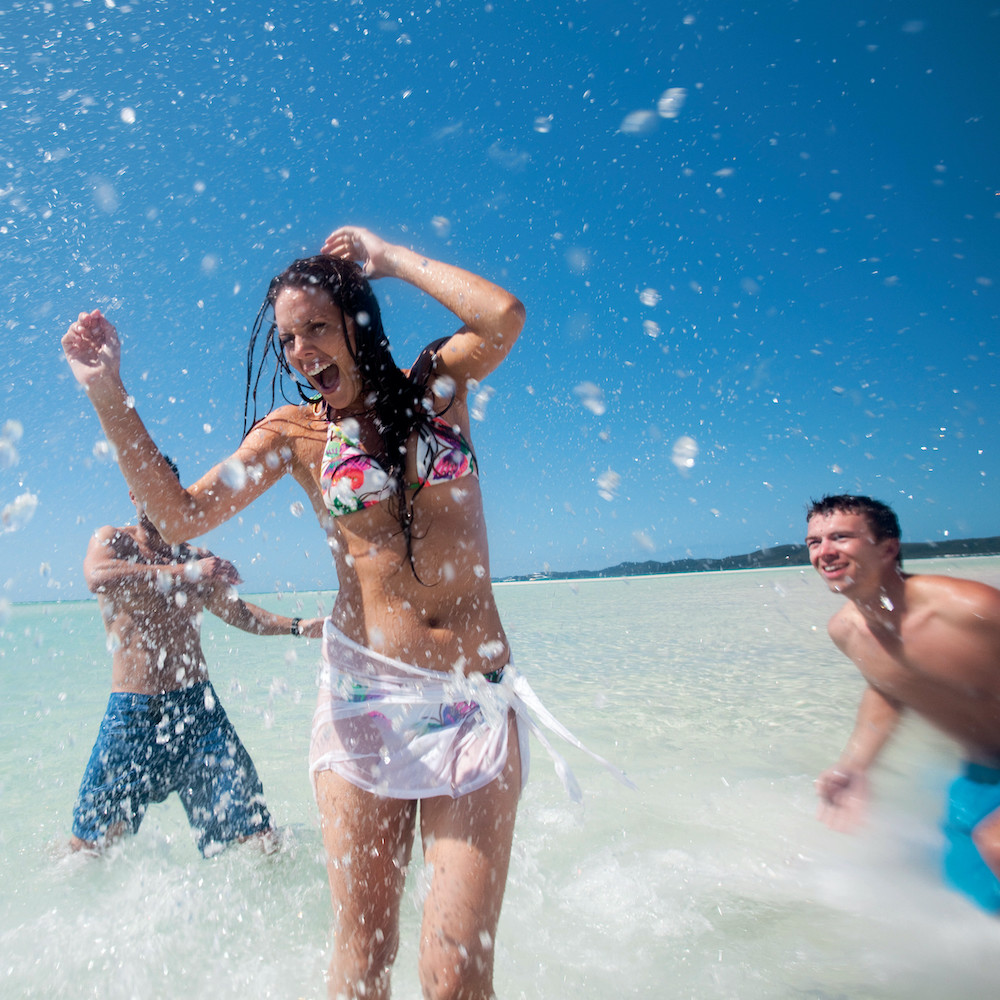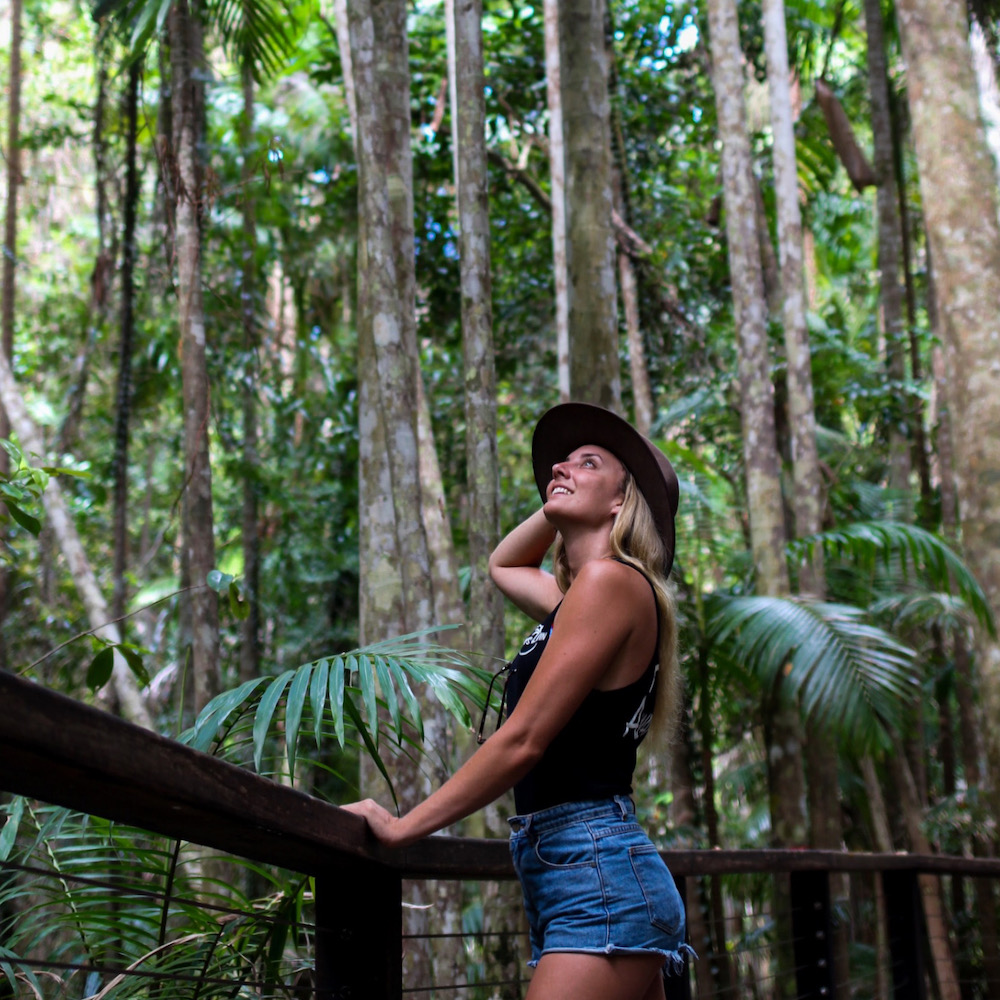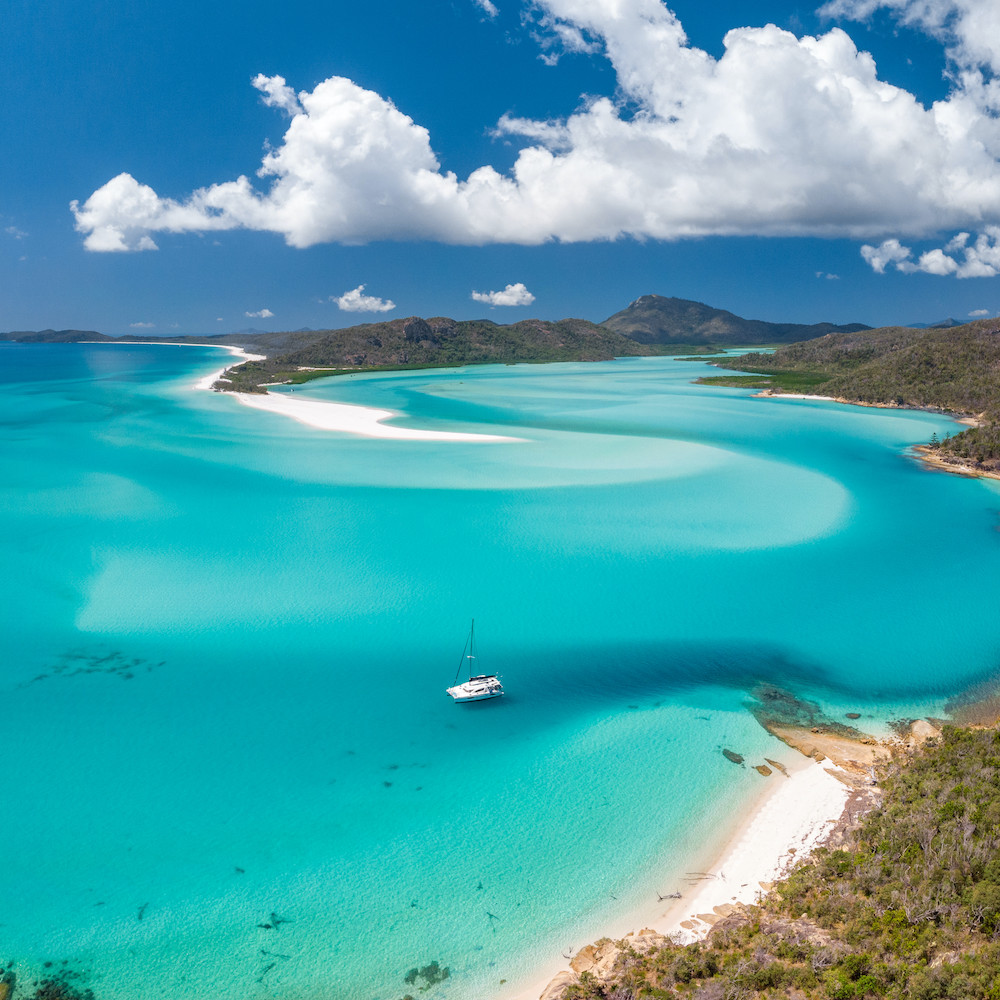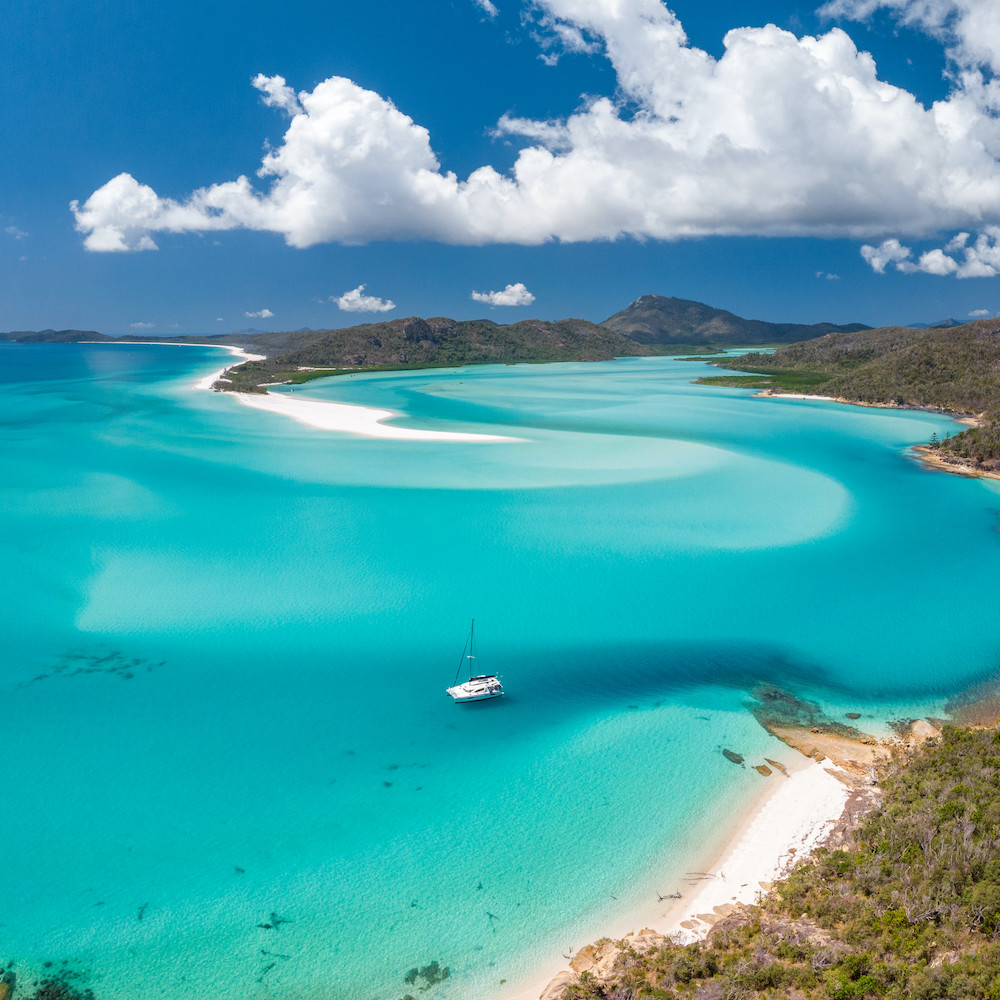 Thinking of a self drive the East Coast of Australia – how should you make your decision?
A lot of travellers ponder over the decision of whether they should drive up the East Coast themselves or if they should go with a bus company. The benefits of driving will be the added freedom to stop at little destinations along the way and smaller see towns you might miss on the bus or train, and you can also create your own schedule. However, unless you are with a big group, we would recommend hop on hop off passes for the reasons below:
If you are a solo traveller, you can make friends anywhere along the East Coast and a Hop on Hop off pass is the perfect opportunity for this. It will be filled with other like minded travellers and what better way to bond than over a shared journey and the excitement of a new destination?
You don't need to worry about parking – some hostels do offer parking, but a lot won't as well. Even when travelling with a campervan, you often still have to pay for a space to keep it for the night so it won't always save you money in the long run.
The weather conditions can change quite drastically so they are not always fun to drive through. With a flexible pas this is a worry off your mind and they will only run when it's safe.
There are plenty of stops along the coast so you have a lot of opportunity to see some places which are slightly off the beaten track – and as it is hop on hop off you can take as long as you like in each one.
If booking us we will take care of booking all your transport, activities and hostel in a package. Also, lot of the hostels we book have shuttle buses which will pick you up and take you there so your journey is all sorted and stress free for you.
You have freedom – you can change your journey with a few day notice very easily.
Whether you drive or take a hop on hop off pass, they are both great ways to see the amazing East Coast and have the time of your life.
Overall we would recommend for a stress free journey getting a hop on hop off package and giving yourself at least four weeks to see all you can and soak up that Aussie atmosphere to the fullest!
Real Aussie Recommendations
Plan your East Coast Adventure today – booking a package is the perfect way to see everything the East Coast has to offer.