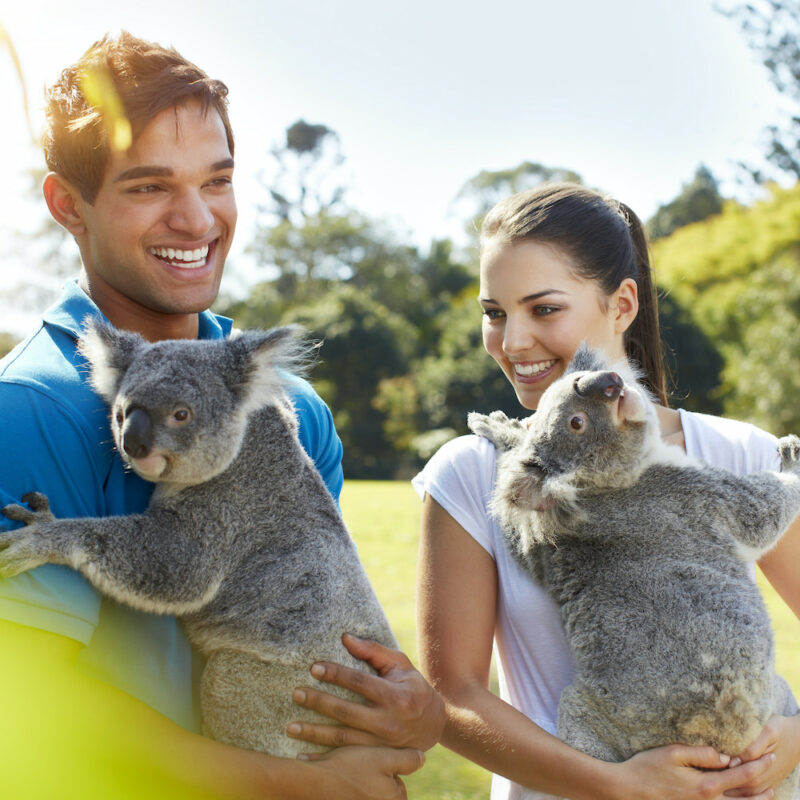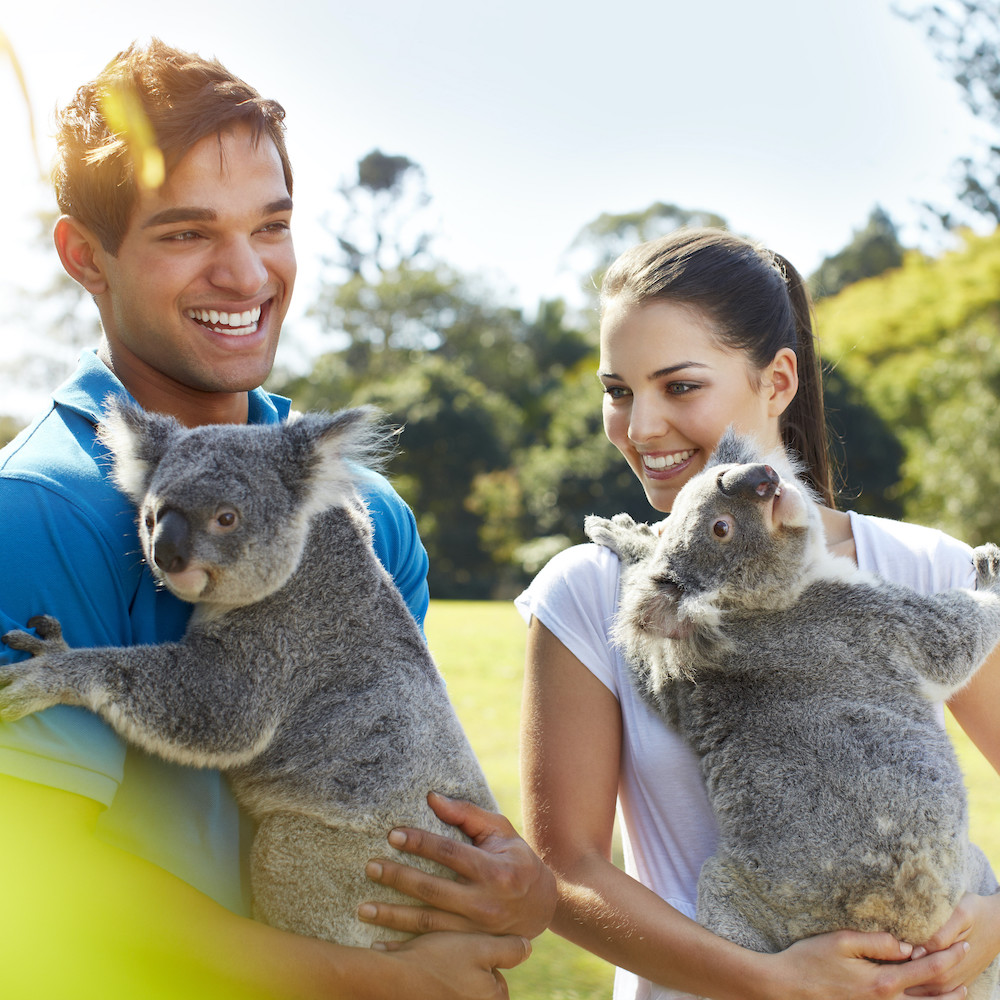 Real Aussie Says
Explore Australia's stunning East Coast stretching all the way from bustling Sydney to the sunny tropics of Cairns. Full of bucket list adventures, this travel package is designed to help you tick off all those once-in-a-lifetime experiences. Perfect for those 18-39 years old.
17 Day Sydney to Cairns East Coast Essentials Package
This tour is currently taking a break from operation and will be back in 2022
This is the ultimate Sydney to Cairns East Coast package!
We have squeezed one of the best Fraser Island tours, an incredible Whitsundays sailing adventure, the Queensland rainforest, and Magnetic Island into one amazingly action-packed East Coast 17 day adventure tour!
Stopping off in Byron Bay and to our off the beaten track paradise of Great Keppel Island, this tour package is the ultimate way to see the East Coast of Australia! You will visit three very different islands, four World Heritage National Parks and some secret spots recommended by locals. You will enjoy a great mix of unique accommodation and experiences including wine tasting, wildlife, indigenous culture, beaches, hiking, rainforest, reef, off-roading, surfing, and kayaking.
Traveling in a group of like-minded people you will explore Sydney to Cairns led by our team of professional, experienced guides to see the 'real' Australia and meet some true Aussie locals. This East Coast time saver and budget-conscious package take in all the best bits of the most popular route in Australia, with your accommodation and activities included.
You will travel on the bus from Sydney up to Barrington Tops National Park for an Aussie bushland experience. Crank up the tunes and get to know your fellow travellers as you wind past the Hunter Valley region. At Barrington Tops you get to relax in the hillside hot tub with your first beer of the tour and wonder why you ever spent time in an Australian city. You then hop on the train for a faster way to travel Brisbane to Cairns. The advantage of this is you can traverse the great distance of the East Coast a lot quicker, more time to spend doing the fun stuff! There is more leg room on the trains, a movie screen and the option to walk around. Heaps nicer than hours and hours on the Greyhound bus!
You will spend two days on Fraser Island seeing the famous Lake Mckenzie, adventuring around this large sand island full of rainforest and lakes. On the Whitsunday Island boat, we take you to see Whitehaven Beach, another bucket list place on the East Coast of Oz. Plus have a snorkel on the reef and try to look for Nemo. Ferry over to Great Keppel Island to explore the southern Great Barrier Reef. Then it's off up to Magnetic Island to explore the National Park before finally the rainforest before finishing in tropical Cairns.
Check out our dates of departure, we leave Sydney every Monday heading north to Cairns.
Great for your first visit to Australia, see all the highlights from Sydney to Cairns whilst getting to know a great bunch of new friends. What could be better?
We can't confirm real time availability on this tour. Please enquire about this trip and we will get immediately back to you!
Hat
Sunscreen
Walking shoes/boots
Insect repellent
Water bottle
Bathers/towel
Camera
This itinerary is subject to change due to cultural, operational or seasonal conditions. Accommodation included is a guide only and will be confirmed with a personalized itinerary seven days prior to departure.

If a date doesn't suit we can tailor make you an East Coast package, so get in touch and let us plan your adventure!

Although the group you are traveling with will not exceed 24 passengers (41 during peak periods) a number of the activities including the cruise in the Whitsundays, four-wheel-drive touring on Fraser Island, and rail journey are not exclusive to the group. You will travel with additional people and will have larger group sizes on those days. You will also travel with guides specific to those activities, rather than your East Coast guide.

As this is a tour package, your guide and group will change throughout your journey. You will travel on Stray Australia transport with Stray Australia guides. While you will have a fixed pre-arranged itinerary, other Stray Australia customers on a more flexible pass will hop on and off throughout the trip.

This is an open-aged tour, however, most passengers are between the ages of 18 and 39.

Female dorm customers will be placed in single-sex female dorms where possible.

Dietary requirements: Vegetarian diets are generally easily catered for by each of the operators in this tour package if informed before departure. It may not always be possible for more specific dietary needs to be catered for, particularly in more remote areas visited. It is recommended that passengers with specific dietary needs carry snacks and other food items that they are certain will be suitable, as Real Aussie Adventures and its partners cannot be responsible for the ingredients contained in meals provided.

If traveling before September 30 please refer to the itinerary 16 Day Sydney to Cairns East Coast Essentials Package