The must do places and things to see in Cape Tribulation and the Daintree Rainforest. We let you know what to do in Daintree and Cape Tribulation.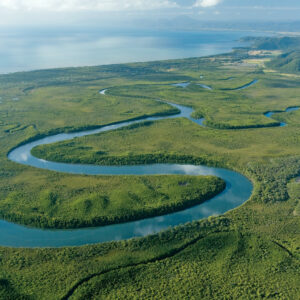 What to do in Daintree and Cape Tribulation. Find out the best places to visit in far north Queenstown.
We know how it is—you want to make the most of your time in such a special place. You want to experience everything—from exploring the jungle to snorkeling on the Great Barrier Reef. But where do you start?
Well, we have good news: we've got your back! We know every nook and cranny of this incredible area, which means we can help you find your way around and make sure you don't miss a thing. And when we say "everything" we mean EVERYTHING! From swimming to climbing waterfalls, from exploring the jungle to learning the history of Aboriginal people in the atea… we've got all your bases covered.
So what are you waiting for? It's time to get out there
"Experience Far North Queensland's region which is rich with aboriginal history and culture"

Real Adventure Group
What to do in Daintree and Cape Tribulation?
The Daintree Rainforest is one of the world's most primitive and untouched ecosystems, and Cape Tribulation is where it meets the reef. You're in the right place if you want to get a taste of what this magical place is all about. 
Cape Tribulation is a truly special place in the world where two UNESCO World Heritage-listed sites, the Daintree Rainforest and the Great Barrier Reef, meet. There are so many things to do here that will immerse you in its magic—from swimming in freshwater pools to exploring ancient Aboriginal sites.
As you drive north along the highway, roadside signs promise tourists an exceptional experience and the winding roads and stunning beaches certainly deliver. The jungle can be hot and steamy, especially in the summer months, which means the soil is rich, well irrigated, and perfect for growing bananas, mangoes, passionfruit, papaya, and a multitude of wonderful tropical fruits. Look out for these as you drive from Cairns to Cape Tribulation.
Ancient stories wind through the lush branches and leaves of the jungle down to the water's edge of the magnificent beaches. It's a place at the end of civilization—where crocodiles lurk and fan palms hang overhead!
Real Aussie Recommendations
Join an Indigenous experience in Cape Tribulation – learn the stories and legends from a long time ago in the traditional language.
Foodies guide to Tasmania. The ultimate things to eat when you are in Tasmania. So much fresh produce on the apple isle.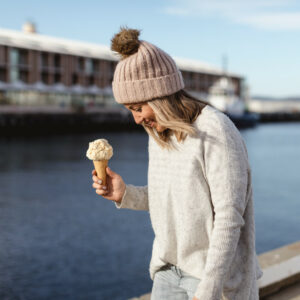 Tasmania, unique landscapes, amazing hikes, distinctive wildlife, and thrilling history. Tasmania is the destination where visitors can truly escape the hustle and bustle of daily life, and enjoy the peaceful and remote lifestyle of the islanders.
The island is located 240 km in front of the Australian landscape, and also Australia's smallest but most diverse geographical state with snowy mountains, white sandy beaches, heathlands, and old rainforest. With at least 40% of the island preserved as world heritage sites and national parks, it is an absolute must-visit destination for every traveler who loves to experience the beauty of raw nature.
Not only is Tasmania famous for its stunning natural surroundings, but the island is also renowned for having the cleanest air in the world, its rich culture, and distinctive wildlife like the famous Tasmanian Devil you may remember from old cartoons. In addition, the island also provides its visitors with a culinary experience like no other. Tasmania is known for its organic farming and clean air and water which results in the production of premium fresh products and specialty foods.
With its rich soils and unspoiled oceans foodie lovers can taste some of the purest ingredients. Tasmania offers a unique and fun range of places for visitors to experience and get a taste of the rich and delicious flavors of the products. You can pick up your own fresh vegetables at a market, try out 'homegrown' products, visit a stall alongside the road, go to a berry farm to pick your own berries or drive down to a marine farm for amazing seafood.
Another major factor in the richness and purity of the food is the sustainable farming Tasmania practices. The island has 125 certified organic operators. And has one of the most intensive organic production of Australia. You can head down to one of the farms stays to learn more about sustainable farming itself and experience first hand what it is like to live and run a farm. You might even discover a new career path!
"Tasmania offers its visitors delicious and premium quality foods"

Real Adventure Group
Tasmania also produces top-quality dairy products, with as specialty its award-winning cheeses. Think of blues, cheddars, camemberts, and brie. These are produced on the fertile green grasslands of the Island.
The crops which are grown in Tasmania are renowned for their incredibly rich, pure, and diverse flavors which can make it hard to decide which dish to pick. However, there is some must-try specialty foods when visiting the island such as Wagyu beef, and delicious leatherwood honey. But, undoubtedly the most famous Tasmanian culinary highlight is the Tasmanian black truffle. The black truffle is recognized for its delicious flavors, superior quality, and exceptional perfume which you can experience at one of the truffle farms.
But that is not all! Tassie is a foodie destination filled with surprises and unique must-try products. With every region you visit, another culinary experience will pop up and shock your taste nuds. From wakame seaweed, chili honey, to fresh berries, or a delicious smoked salmon the amazing variety of locally produced food will keep blowing you away. A true foodies guide to Tasmania!
Tasmania offers its visitors delicious and premium quality foods which can be tasted in a beautiful waterfront setting, a sunset scene over Mt. Wellington, or in a local café in the city center. But whether you are looking for a more unique, fancy, or local experience, you will find it in Tasmania.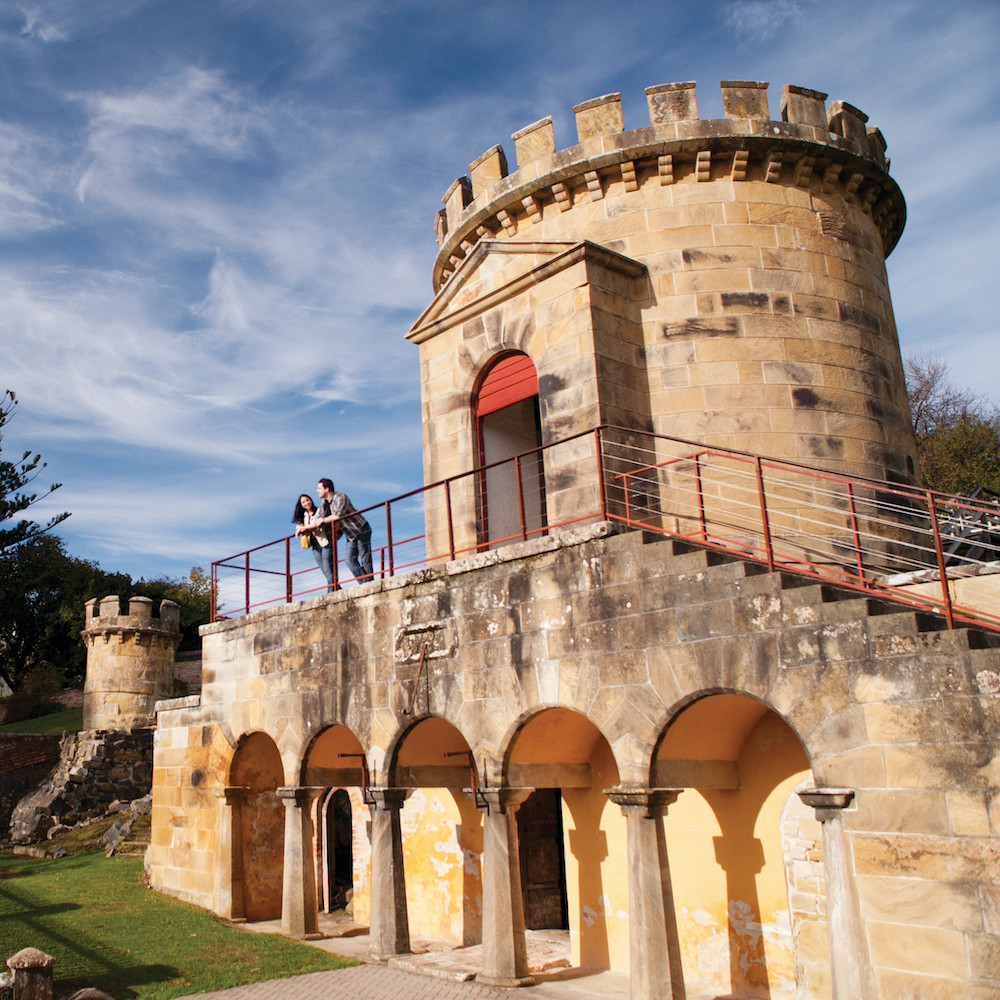 On most of our Tasmania tours, we do not include meals. This is so you can buy fresh local produce as you travel the island. We want to support the local communities and for you try the best food possible. 
Check out our popular tours in Tasmania.
For your self-drive adventure: 8 day Self Drive Tasmania Itinerary 
Head to Bruny Island for the Oysters: 1 Day Bruny Island tour
The Ultimate Tasmania adventure: 7 Day Hobart to Hobart Tour
Real Aussie Recommendations
Try the Oysters – even if you don't like Oysters we think these will change your point of view forever