Best Uluru Tours for 2022.
We have many different Uluru tours on offer here at Real Aussie Adventures.
Here we detail how to choose the best Uluru tour for you.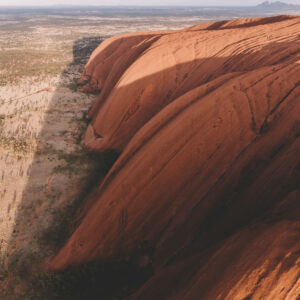 Thinking of visiting the Red Centre soon? Here we detail our Uluru tours operating in 2022 and which might be the best for you to join.
Uluru is front of mind when you think about the Australian landscape. It's is an absolute must-visit destination for every traveler who loves to experience the beauty of raw nature, culture and adventure.
Whether you're planning your holiday and hoping to bask in the outback's sublime vastness, or you're dreaming an adventurous time at Uluru and the iconic Red Centre–our Uluru tours can help you make the most of your trip!
All our longer Uluru tours are Small group tours Uluru you will not be on a large coach with a bunch. of tourists. We have only 16 maximum on our longer tours. Our Uluru tours are fully catered, providing a delicious option for those who love quality food. We have many different options on offer too–everything from sunset Uluru tours to multi-day itineraries. On each tour we stop for some stunning photo opportunities that will leave you in awe.
1987, UNESCO added Uluru-Kata Tjuta National Park to the World Heritage List and in 1995 the park name was officially changed from Ayers Rock-Mount Olga National Park to Uluru-Kata Tjuta National Park..
The Anangu (pronounced arn-ung-oo) are the traditional indigenous owners of Uluru, which means great pebble.s
"The best Uluru tour is the one you take. "

Real Adventure Group
Best Uluru tours in 2022
4 Day 4WD Uluru Red Centre Safari
Our 4 day 4WD Uluru tour is our most popular tour. Does that make it the best Uluru tour? Departing from Alice Springs and Uluru airport. this tour takes in the Red Centre highlights. Experience the wonders of Uluru (Ayers Rock), Kata Tjuta (The Olgas), and Watarrka (Kings Canyon) .
5 Day 4WD Black Cockatoo Dreaming Red Centre Tour
Explore Uluru, Kata Tjuta, Kings Canyon and West MacDonnell Ranges on our 5 day in-depth adventure in the heart of Australia's outback. This tour gets you off the beaten track and is more in-depth than the 4 day Uluru tour. 
5 Day 4WD Black Cockatoo Dreaming Red Centre Tour
6 Day 4WD Uluru Red Centre Tour
This is not just your average see 'The Rock' tour. We think this is the best Uluru tour as it's the ultimate outback experience over 6 days.
Overnight Uluru (Ayers Rock) adventure tour 
Perfect if you are short on time and just want to see Uluru and Kata Tjuta. The best Uluru tour of you want to start finishes in Ayers Rock. but only have 1 night. Marvel at
Uluru sunset and sunrise away from the crowds. You will spend the night in our private campsite with your choice of swag or comfortable permanent tent.
Sunset Uluru BBQ Tour
Maybe it's on your bucket list – to see Uluru at its breathtaking best. For a highlight out of this world, take our sunset Uluru tours and enjoy a true Aussie BBQ with a background of the sacred Uluru at Ayers Rock Resort. A delicious Aussie BBQ under the spectacular red sandstone monolith of Uluru
Departing daily from Ayers Rock Resort.
3 Day Uluru Ayers Rock Tour
Our three-day highly rated best Uluru tour includes a private 4WD vehicle, knowledgeable local guide, and visits to Uluru (Ayers rock), Kata Tjuta and Kings Canyon. On your first day, we'll drive straight into the heart of the outback, and set up camp in an exclusive private campsite on the base of majestic Uluru. This is where you will sleep under the stars in an Aussie swag – the true outback sleeping experience! Then we head off to explore Uluru. With stunning views, vast open plains, and few people – this is one of Australia's most popular national parks for good reason!
On all of our Uluru tours our knowledgeable tour guides take pride in sharing amazing stories of life in the Outback. 
What is the best month to visit Uluru?
The best month to visit Uluru is between May and September, during the day the maximum temperature is usually between 20°C and 30°C. The cool weather means it is safer and much more pleasant to walk, and there is very little rain.
How far is the walk around Ayers Rock?
 The base walk around Uluru is about 10km. This track will take you around the rock. Depending on your fitness level, time or weather you can walk a section or the whole circumference, 
Can you climb Uluru?
No, on 26 October 2019 climbing Uluru was officially banned. 
While visitors are no longer permitted to climb Uluru, you can still experience the natural wonder by way of the numerous hiking tracks around the base of Uluru and through the stunning, unique landscape of the surrounding national park.
In the early 1990's signs were erected at the base of Uluru on behalf of the Anangu requesting that visitors "Please Don't Climb". Although not enforced that the time, the request was out of respect to their sacred living monument and to protect traditional law and sacred information. The number of visitors declined but didn't stop. It was also dangerous to climb Uluru in certain weather conditions with many being injured.  
We have Uluru tours for seniors and families.
Check out more information here:
Check out our full range of Uluru tours here:
Real Aussie Recommendations
The best Uluru tour is the one you take! So even if you are short on time book your Uluru tour today, you wont be disappointed. 
Waste no time seeing Uluru on tour. Fly into Ayers Rock (Uluru airport) to jump straight on tour on your arrival.