Real Aussie sagt
Explore the Great Ocean Road over 3 days from Melbourne to Adelaide on our small group tour.
3 Day Great Ocean Road and Grampians One-Way from Melbourne to Adelaide
Enjoy three days en route to Adelaide taking in Australia's most spectacular coastline, including the Great Ocean Road. The Grampians National Park exhibits some of Victoria's most diverse wildlife.
Enjoy our most popular 3 day Great Ocean Road tour traveling from Melbourne to Adelaide taking in Australia's most spectacular coastline.
Depart from Melbourne in Victoria to spend an amazing 3 days traveling along the Great Ocean Road and through the Grampians National park across the border into South Australia and all the way to Adelaide. Twist and wind your way along the road carved out of the sheer cliff edge. You will be rewarded with breathtaking views, lush forest, historic cape lands, and amazing sandstone statues in the ocean! What could be better?
Visit Victoria's most outstanding National Parks. Port Campbell National Park is home to the Twelve Apostles. See world-famous surfing beaches, charming seaside towns, and the dramatic limestone cliffs of the Twelve Apostles and Australia's 'Shipwreck Coast.'
Then you will stop at Apollo Bay, a pristine beachside town. From June to September this is where you could spot a Southern Right Whale migrating. Take a rainforest walk in Otway National Park. Learn some maritime history of the 1848 Cape Otway Lightstation perches on cliffs overlooking the Bass Strait.
On your 3 day tour, you will also visit The Grampians National Park. A magical place that is rich in aboriginal history, exhibits some of Victoria's most diverse wildlife, has brilliant hikes/walks and stunning rock formations and waterfalls. Hike and bushwalk through the majestic Grampians for panoramic lookouts. Then head into Brambuk Cultural Centre, near Halls Gap to learn about the fascinating and rich indigenous history of the area.
Discover some of Victoria's most spectacular landscapes on this three day tour of the Great Ocean Road and Grampians National Park.
Overnight accommodation, many meals, all park fees are included on tour.
So much adventure on this Great Ocean Road tour!
Buchen Sie jetzt
1. Wie viele reisen?
2. Wählen Sie ein Datum aus
3. Sieht großartig aus!!! Buche es!
Melbourne to Adelaide 3 Day Tour (Basic Dorm Share)
We can't confirm real time availability on this tour. Please enquire about this trip and we will get immediately back to you!
Unsere Reisenden kombinieren diese Reise oft mit einigen dieser Reisen:
Route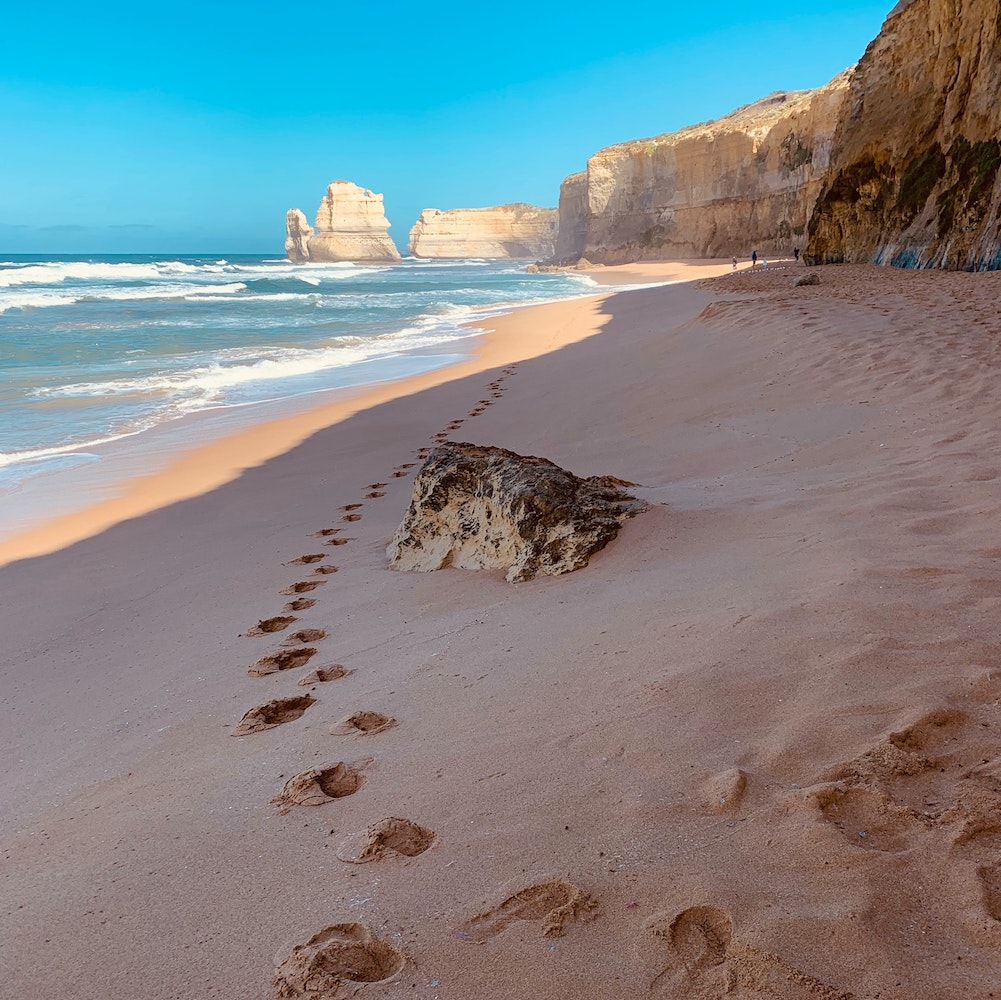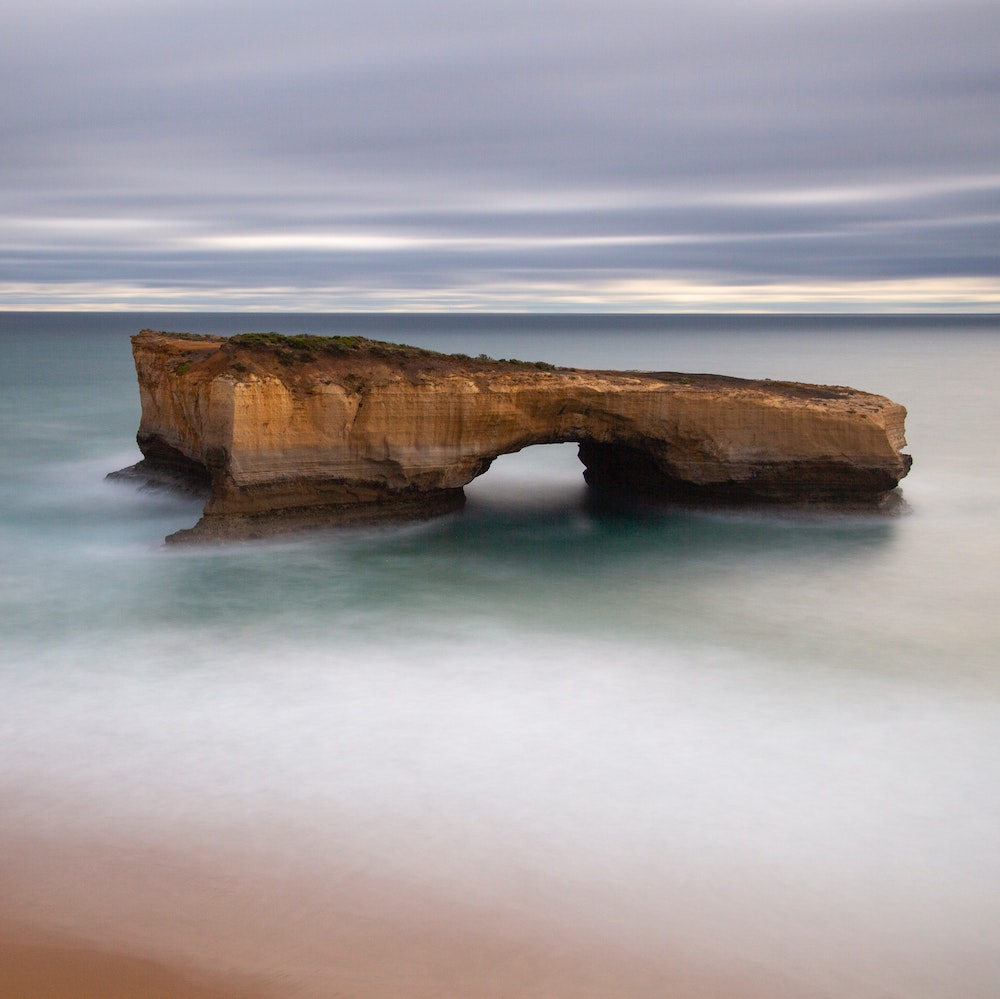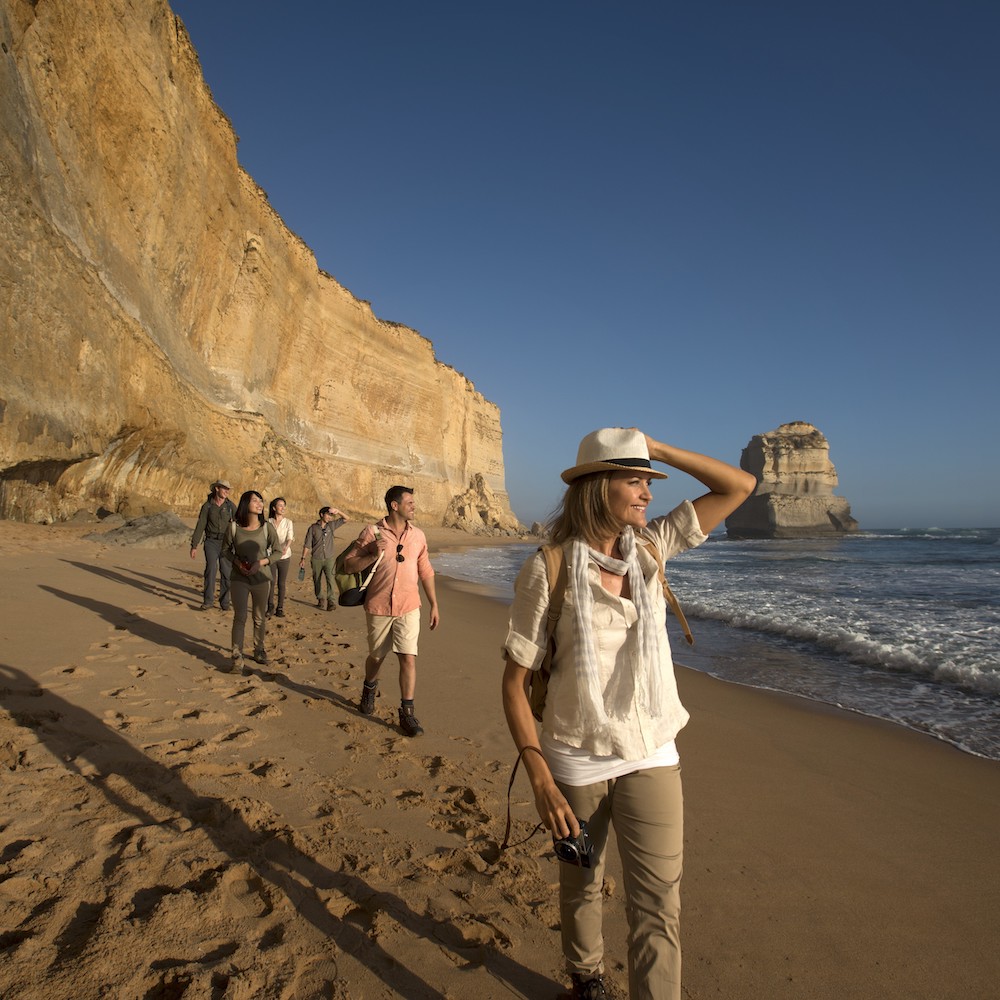 Take a journey along the National Heritage Listed Great Ocean Road
Checkout the pristine surf beaches and seaside town of Apollo Bay, spot Southern Right Whales migrate up the coastline from Jun-Sep
Rainforest walk in Great Otway National Park
Be blown away by the beauty of the 12 Apostles, Loch Ard Gorge & Razorback
Uncover the wonders of Tower Hill Conservation Reserve an ancient volcano streaming with wildlife
Explore the rugged wilderness of the Grampians National Park and guided scenic bush trails
Spectacular Reed's & Boroka Lookout views and MacKenzie waterfalls
Learn about our Indigenous culture at Brambuk Cultural Centre
Guaranteed Australian Wildlife sightings ie. kangaroos, emus, echidnas & koalas
Comfortable walking shoes
Hat and sunscreen
Towel & toiletries
Swimming gear
Warm clothing and waterproof jacket and pants
Water bottle
Torch
Insect repellent
Camera
Money for meals not included
Upgrades to Hostel and Motel double/twin and single rooms are available on a request basis only. Please enquire at time of booking
Transport Type: Smaller Buses maximum of 24 seats
We actively promote the protection of flora and fauna on all of our Tours. It is our duty to ensure there is minimal disturbance to our region and the species that call it home.
Cultural sensitivity and respect for the traditional owners should also be shown at all times.
Part of our responsibility is educating guests on minimal impact practices and the importance of ensuring the safety of wildlife and the environmental sustainability of the destinations we visit.
All our guides carry a current Level 2 First Aid certificate. Please report any accident or illness to your tour guide. We recommend anyone with an existing medical condition to carry their medication with them on tour and to notify their tour guide at the beginning of the tour.
Where will I sleep on tour?
Accommodation includes dormitory style rooms and shared bathroom facilities.
How much luggage can I bring?
Luggage should be restricted to 15kg in a soft bag or backpack plus a day pack.
Is this tour family friendly?
Not suitable for infants or children 5 years and under. Children aged between 6 and 17 years old are required to stay in a shared private room and must be accompanied by a legal guardian or adult.
What time does the tour start?
7:35am – Immigration Museum – 400 Flinders St, corner of Market St, Melbourne. Please arrive 5-10 mins prior to you nominated pickup time so as not to delay or miss your tour.
There are alternative pick up points available on request. Please see your confirmation documents after booking to arrange if another location is more suitable for you.
What time does the tour end?
We arrive into Adelaide approx 7:30PM on Day 3.