Things to do in Queensland.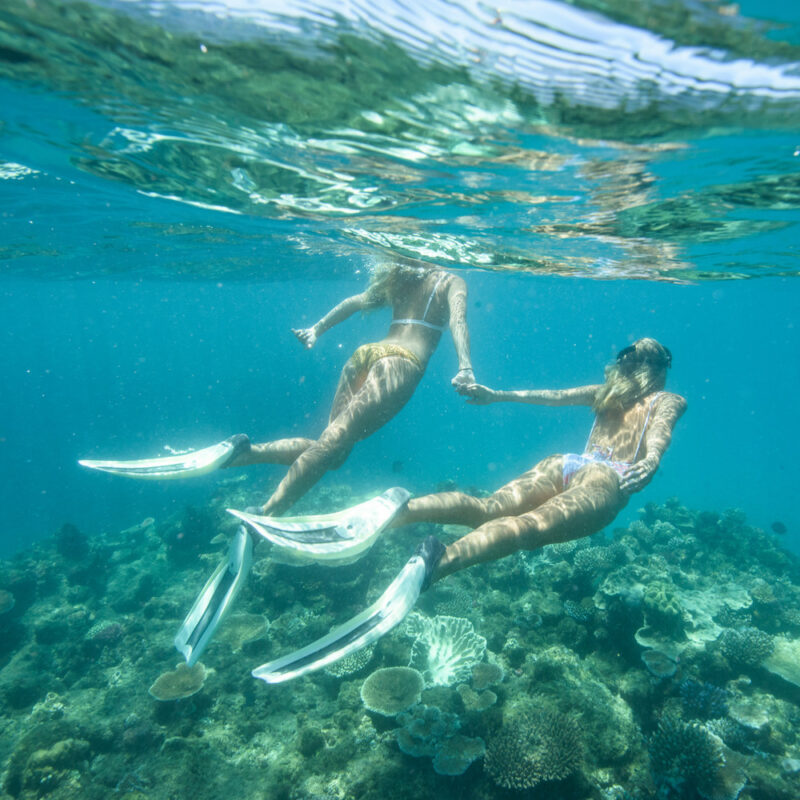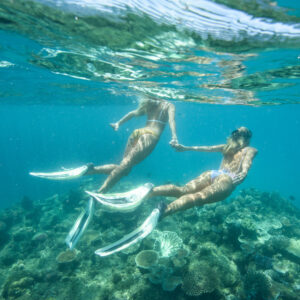 We think Queensland should be the next place you plan to visit in Australia.
The east coast of Australia, as many travelers and locals know, is THE world-class region of Australia. This amazing coast is home to some of the most famous backpacking trails in the world, internationally known World-Heritage sites, incredibly diverse geography, and many must-visit destinations.
The "Sunshine State" or generally known as Queensland is Australia's second-largest state and offers an astonishing variety of tourist sites and activities for its visitors. The state is home to over 14 mesmerising holiday destinations such as The Great Barrier Reef, Cairns, Whitsundays Islands, Fraser Island, and Daintree Rainforest to name a few. Besides its incredible variety of locations, QLD also offers over 200 national parks, five World-Heritage listed sites, more than 1,000 ecosystems, Native Australian wild and marine life, epic and unique experiences, and more.
Cairns
For our first must-visit destination we will travel to Cairns. Cairns is located on the edge of the coral sea and renowned as the safest tropical city in the world. It is the perfect destination to begin your trip with as it is also the gateway to two of Australia's popular natural attractions: The Great Barrier Reef, and the Wet Tropics Rainforest. Besides it is a perfect location for nature lovers, it is also the perfect place to start if you are interested to take a trip to the Whitsundays.
Besides its tactical location, Cairns has many more things to offer. The city has a flourishing café scene, which makes it quite easy to find a tasty and trendy café in the neighborhood. Cairns also delivers culinary-wise. With many luxurious, modern, and stylish high-end restaurants in the city, there is plenty of choices to relax and enjoy a luxurious meal. In addition, shopping and local nightlife are also quite popular. It is a place where the hassle of the city meets the Australian laid-back and casual lifestyle in a tropical setting.
Whitsundays
For our second destination, we will travel about 900 km north of Brisbane. Here lies the breathtaking Whitsundays Islands. The Whitsundays is an archipelago of 74 captivating tropical islands and people from all over the world come here to enjoy the relaxing vibe combined with top luxury. With its white sandy beaches and clear pristine water, Whitsundays is one of Australia's leading tourist destinations and not without reason.
The beaches found in Whitsundays are some of the best beaches globally. Whitehaven Beach is Australia's #1 rated beach and the fifth best beach in the world. The amazing color of the sand cannot be found anywhere else in the Whitsunday, this makes this such a unique and must-visit location.
Another reason why this destination is so popular is because of the location. The Whitsundays is located next to the Great Barrier Reef. Which makes it the ideal destination to snorkel or scuba dive in the famous heart reef and discover the unique marine life. However, this destination is not only perfect for anyone who is looking for a relaxed, serene, and tropical vibe. But with an estimated 1500 weddings a year, the Whitsundays is also the ideal location to say the yes word to your loved one! All in all, I think you cannot go wrong with picking the Whitsundays as your next vacation destination.
Tours from Airlie Beach to the Whitsundays
"With its white sandy beaches and clear pristine water, Whitsundays is one of Australia's leading tourist destinations"Real Adventure Group
Fraser Island
As for our next location, this gem is known as one of the most beautiful and unique islands in Australia. In addition, it was World-Heritage listed in 1992 by UNESCO because of its natural values. Fraser Island or also known as K'gari (paradise) in traditional language, is a must-visit destination when traveling in Queensland. But what makes this island so special?
The island covers an area of 184.000 hectares. Stretching over 123 kilometers in length and 22 km at its widest points makes Fraser Island the largest sand island in the world! It is recognized by many because of its breath-taking natural beauty. With over 250 km of white-sandy beaches, more than 40 km of colored sand cliffs, lush rainforests, crystal clear waters, dune blowouts, and a rich offer of native flora and fauna makes Fraser Island such a one of a kind place to visit.
Because of its incredibly diverse landscape, a significant example of natural geological processes, and biological evolution it is protected under the Nature Conservation Act. However, tourists are allowed to visit or spend the night on the island to enjoy it's beauty to the fullest. Fraser Island offers all kinds of different accommodation styles for its visitors. From camping, cabins, to resort-style accommodation everything is available here. One of the most popular attractions is to rent a car and cruise down the Island by yourself, and who knows you might spot a dingo?
Best places to visit in Queensland
Where do you think the best place to visit in Queensland is? With so many places to visit there is always something in Queensland that will grab your attention. Whether you decide to visit one of the famous World-Heritage spots, tropical islands, buzzing cities, lush green canopies of the famous outback the raw and natural beauty of Queensland will never leave your mind. With a trip to QLD, one thing is for sure, with 260 days of sunshine every year the state is the ideal holiday destination to get out of the house and create unforgettable memories
Visit one of our popular new Escape to Queensland Packages on our website:
5 night Airlie Beach and Whitsundays package
What's the best month to visit Queensland?
The best time to visit Queensland is between June and October. These are the dryer winter months.

Real Aussie Recommendations
Looking for the trill-seeking activity during your trip to the East Coast? Then Cairns has the ultimate adventure waiting for you: Skydiving! This is the moment to check that lifelong dream off your bucket list. 
Whitsundays offer great activities for everyone interested to return a favour to this unique planet of ours!  Together with other volunteers you can play your part in conserving our beautiful Great Barrier Reef by picking up marine debris from the Whitsunday beaches.