Australia is home to some of the best wine-producing regions in the world.
Renowned for their famous wines, high-quality food, unique settings, one of a kind experiences, and rich histories the valleys attracts all kinds of visitors. Shiraz, Cabernet Sauvignon, Merlot, Chardonnay, Sauvignon Blanc, Riesling, Pinot Noir, and Pinot Grigio. Australia is the perfect destination for any wine lover!
Australia is a wine lover's paradise, with countless regions producing some of the world's finest wines. From the renowned Barossa Valley to the stunning Margaret River, there's no shortage of top-notch wineries to explore. Whether you're a seasoned connoisseur or simply looking to discover new tastes, an Australia wine tour is a must-do experience. In this article, we'll introduce you to the top 5 must-visit wine regions in Australia, each with its own unique charm and delicious offerings. So grab a glass, sit back, and get ready to plan your next wine adventure down under!
Hunter Valley
The wine culture in Australia began in 1788 with the appearance of the First Fleet. Since then, the winemaking business in Australia has expanded across 65 different wine regions which are scattered across the country with over 100 different grapes. And was the 4th Australia is also the 7th biggest wine-producing country in 2015 with an astonishing 1,200 million liters of wine.
About a two-hour drive from Sydney you can find the tranquil and spectacular surroundings of Australia's oldest wine region. The Hunter Valley!
The Hunter Valley is promoted worldwide by world-famous stars such as Elton John and The Rolling Stones, and not without reason.
As soon as you enter the Hunter Valley region a peaceful but lush environment will befall you. With vineyards as far as the eye stretch, flocks of kangaroos, picturesque locations, and the amazing environment already means this area is worth a visit. But not only the serene atmosphere makes this area such a popular destination. The Hunter Valley is also the ideal location to visit for every wine and food lover. With wineries renowned for their delicious Chardonnay, Semillon, and Shiraz there is plenty of option for a fun wine tasting day. Next to the wineries, there are plenty of amazing restaurant options available to explore during your trip. From a short visit to cute little pigs outside a lovely cottage restaurant to high culinary restaurants who offer stunning views over the valley. Hunter Valley provides a day filled with fun and everlasting memories.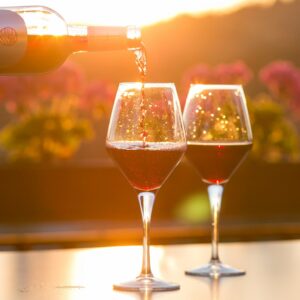 Margaret River
For our next must-visit wine valley we will travel to the southwest corner of Western Australia.
The Margaret River area has created an astonishing reputation for itself. Stretching from north to south with an incredible length of 100km it is one of Australia's largest wine Not only is it home to an extraordinary range of different landscapes like the Leeuwin- Naturaliste Ridge and beautiful coastlines, which makes it such a remarkable place to visit. But as one of the largest regions it also renowned for producing 20% of Australia's premium With over 215 boutiques, wine cellars, wineries, and restaurants it is also the perfect destination for anyone who wants to try one of their famous Sauvignon Blanc, Chardonnay, and Cabernet Sauvignon. This will be accompanied by high-end dinners and stunning views over the landscape.
Whether you want to explore Howard Park, the most sophisticated cellar door in the area, try out their delicious food, or just stroll through the lush and breath-taking surroundings. The Margaret River is a culinary highlight combined with relaxation, fun, and enjoyment.
We have a great 3-day tour from Perth to visit Margaret River. So on your next visit to the West Coast consider our 3 day Margaret River Escape.
Barossa Valley
The Barossa Valley is one of the world's most famous wine-growing areas, located in the southern part of Australia. The valley is home to 150 wineries and 80 cellar doors, which offer high-quality wines and exceptional food.
The region has an amazing variety of beautiful views, top restaurants, outstanding wines, and unique wineries such as Seppeltsfield. Seppeltsfield is one of Australia's oldest wineries and the only one in the world to release a 100-year old vintage wine every year named the Para 100-Year-Old Vintage Tawny.
Another must-visit location in the Barossa is Jacob's Creek winery. Jacob's creek is renowned to be Australia's biggest wine brand, and famous around the world for its delicious and rich wines. The winery is an absolute highlight for every wine lover and offers beautiful views over the lush vineyards surrounding the building combined with delicious food and a lot of fun.
1 Day Barossa Valley wine tour
"The wine valleys spread across Australia all have their own unique visitors experience and attractions to provide every visitor with an unforgettable trip and a day filled with laughter and fun."Real Adventure Group
Yarra Valley
Birthplace of the Victorian winegrowing, an amazing range of diverse geographical locations, stunning views, and renowned wildlife. The Yarra Valley, located east to Melbourne, is an astounding location that will blow you away.
While driving through the hills, you can enjoy the endless vineyards, lush greenery, and untouched rivers which are all accompanied by stunning mountain views in the background. But this is not the only way you can enjoy the beautiful surroundings of the Yarra Valley. It is also possible to experience its beauty from a different perspective by taking a hot air balloon ride. A ride over the valley will offer you a completely different but fresh perspective before you descend and land in a vineyard to enjoy a delicious breakfast.
Besides its lush environment, the Yara Valley has much more in store to provide its visitors with a unique and memorable day. You can visit the Healesville Sanctuary where you can have an encounter with the famous platypus, koala, Tasmanian Devil, Echidnas, Native Australian birds, and more. Take one of the many walking trails available, visit cute craft stores, or go to an inspiring art museum. It is also the ideal destination for food and wine lovers. The Yarra Valley is home to the Victorian wine and an ideal location to find hidden gems at one of the many cellar doors, or make a stop at one of the restaurants to get a taste of the regional passion for food with delicious high-end dishes.
Swan Valley
For our final must-visit wine region we will travel to West-Australia. Swan Valley is located on a 25-minute drive away from Perth and a well-known destination under not only tourists but also the locals.
Besides it being heaven for anyone who likes food and is looking for a culinary highlight in the region. Wine lovers who are searching for a fun day out to try out new wines, and see the state's oldest vines up close. And nature enthusiasts who want to experience the serene and green surroundings of the Valley, it is also the perfect destination to go to with children.
The Swan Valley offers numerous areas for a fun day out with the family. Whiteman Park is an often visited recreation park that has three beautiful museums, cycling/walking trails, splash pool, BBQ facilities, playgrounds, picnic areas, and a fun vintage train that drives around the area.
There is also a wildlife park located in the valley called Caversham Wildlife Park. In the park, there is a farm show offered for the little children, an opportunity to take pictures with Koala's, take a fun camel ride or meet the famous kangaroos. Visit the Whistler's Chocolate Company to try out some of their delicious chocolate, or join in a horse-drawn wagon ride.And to top it off the Swan Valley also offers Perth's Outback Splash. The Outback Splash is home to Australia's biggest water slide park with plenty of attractions for both adults as children. The park offers several different mazes, mini-golf, giant jumping pillow, native animals, and more.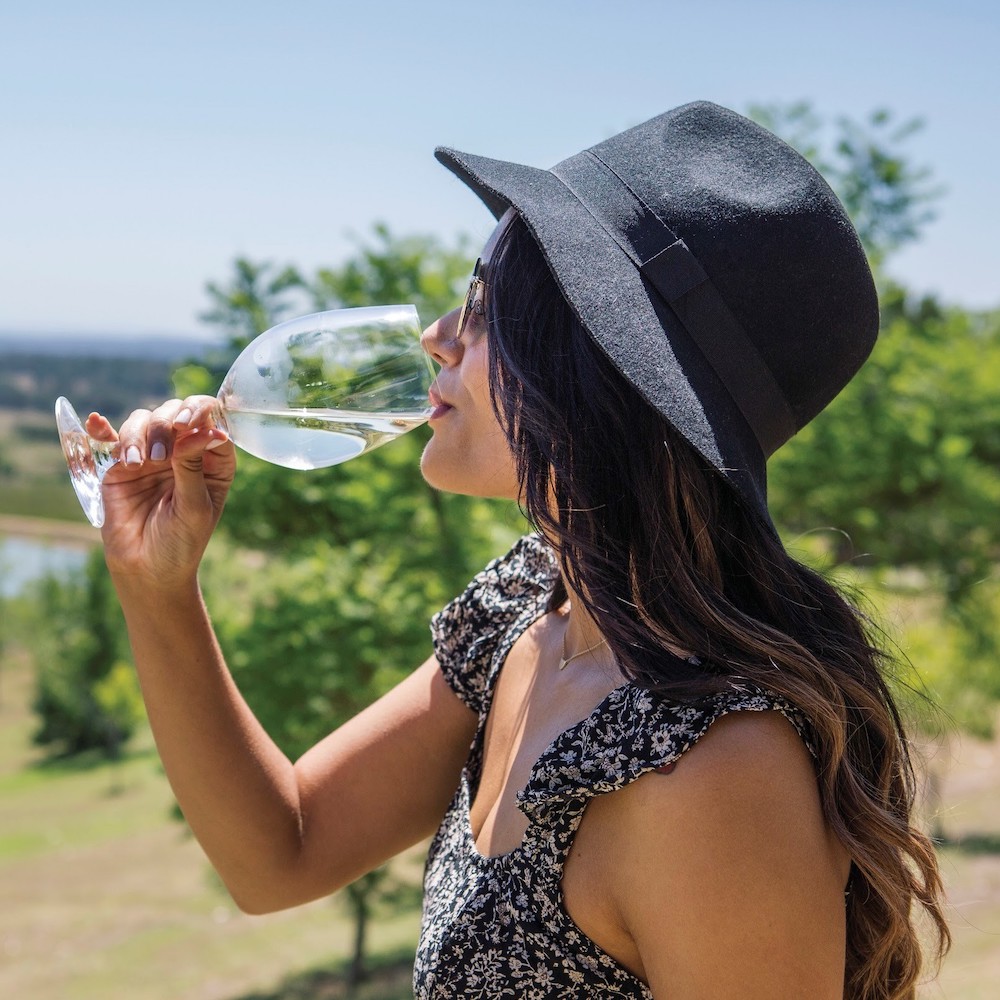 Whether you are looking for a day trip or a long weekend away to drive through lush environments, meet native Australian wildlife, taste delicious wines, try out high-end food, or want to go on a fun trip to entertain the children. The wine valleys spread across Australia all have their own unique visitors experience and attractions to provide every visitor with an unforgettable trip and a day filled with laughter and fun.
Visit one of our popular packages on our website to experience the uniqueness of the Australian wine regions yourself.
Real Aussie Recommendations
One of nature's most magical moments is when those first rays of sunshine announce a brand new day! Always wanted to witness that beautiful moment from the air? Then a hot air balloon ride in the Barossa valley is the unique opportunity to cross this unforgettable moment off your bucket list. 
Want to include an adventurous experience during your visit to the picturesque wine regions?  Then look no further! Hunter valley is the place to be to combine a fun wine/food tasting day with the breathtaking beauty of  the World Heritage-listed Wollemi National park while conquering the wild waters from a kayak. A little side note: we suggest to do the wine tasting after the kayaking!