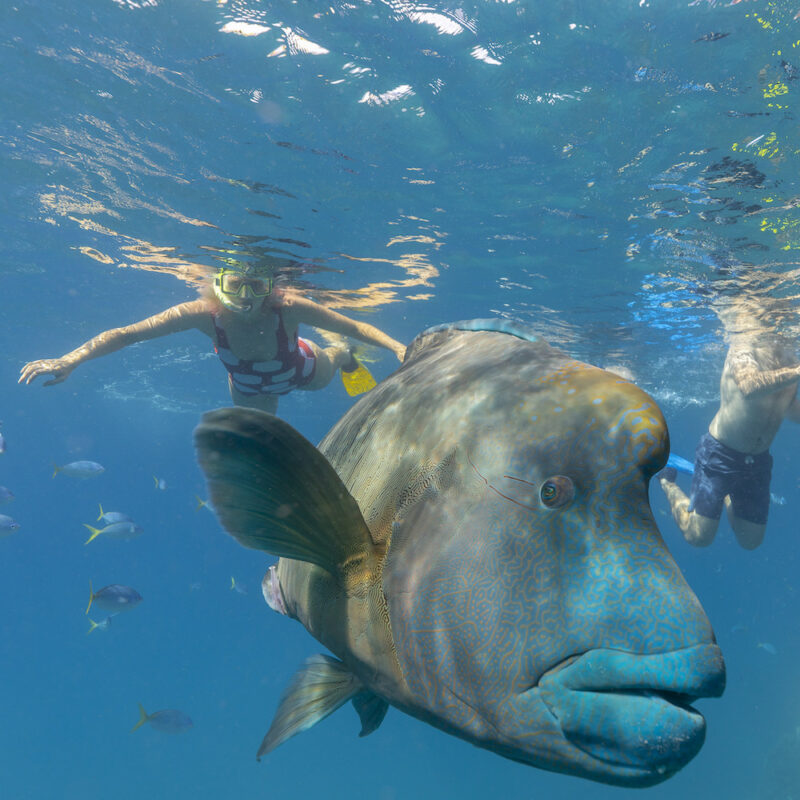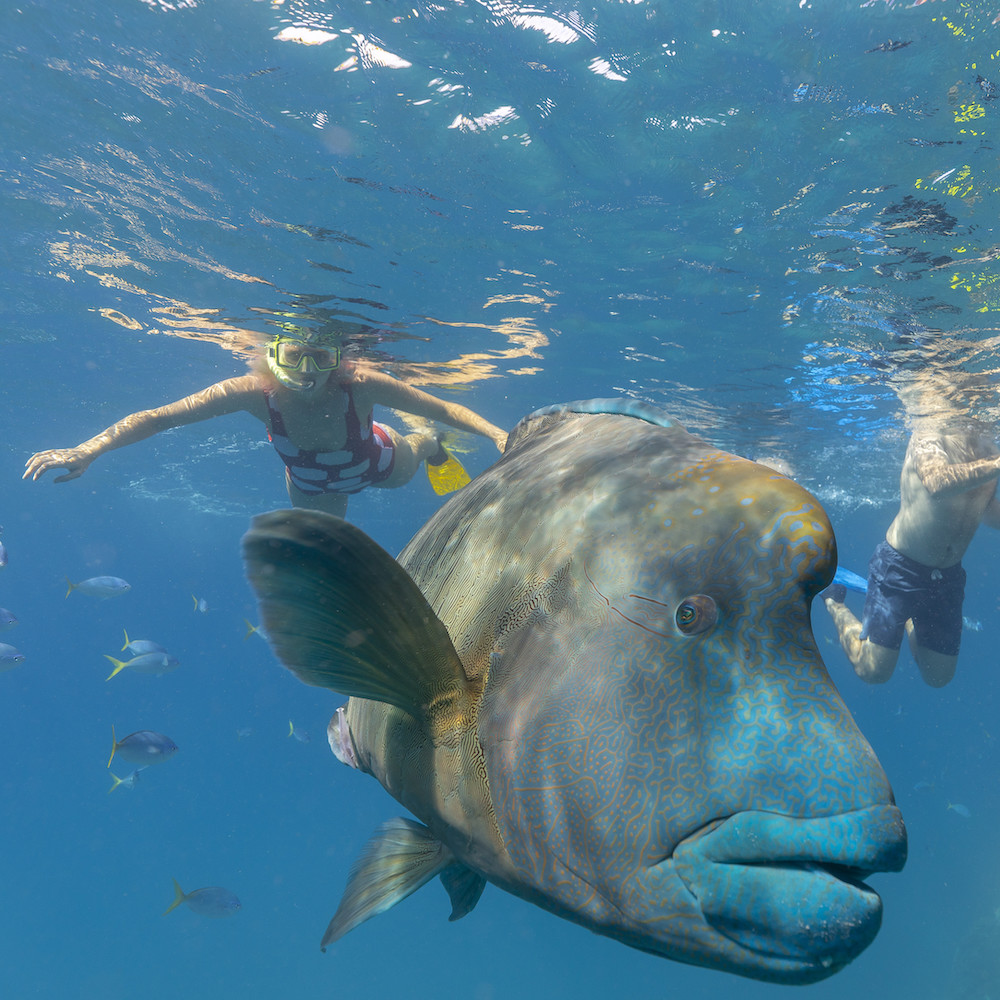 Real Aussie sagt
Stable catamaran custom-built specifically for the Whitsundays! Perfect tour for those who may suffer from seasickness
1 Day Thundercat Whitsundays Tour
1 Day Whitsundays Tour on Thundercat the "Adventure of a lifetime" around the Whitsunday Islands in one day.
1 Day Whitsundays Trip on speedy Thundercat as you whizz around the Whitsunday Islands.
Take an exhilarating ride to the best snorkelling locations in the Whitsunday Islands, travelling with climate action leaders. This multi-award winning tour visits the world-famous Whitehaven Beach, Hill Inlet Lookout and offers 2 snorkelling opportunities on the fringing reefs of the Great Barrier Reef.
Ride on the fastest catamaran in the Whitsundays. Thundercat has been designed for stability and speed, so it's perfect for passengers who are concerned about seasickness. Thundercat will depart the marina and travel to Whitsunday Island for a once-in-a-lifetime experience on Whitehaven Beach, famous for its white sands and crystal clear waters. It is also one of the most photographed beaches in the world. Enjoy a guided bush walk to Hill Inlet Lookout located at the northern end of the beach where you can view the pure white sand from an incredible vantage point. The tide shifts and the white sands blend, creating an amazing swirling effect.
Enjoy fresh, homemade gluten-free brownies for morning tea, followed by a fresh buffet lunch. before heading to two snorkelling locations on your 1 Day Whitsundays Trip. Your crew will select the best snorkelling locations based on weather and visibility conditions. Knowledgeable staff will take you to visit either Wonderwall or Cockatoo Point, where you will be blown away by the colours, bountiful fish, and coral formations on the UNESCO-listed Great Barrier Reef. Both have amazing coral and marine life and are some of the quietest snorkelling spots in the Whitsundays. Next, we will cruise over to Manta Ray Bay, situated on the northern tip of Hook Island, which has an array of underwater valleys, caves, and a vast array of different fish species. Enjoy exploring the crystal clear waters as your guides point out everything there is to see. Afternoon tea of fresh fruit will be provided before the scenic journey back to Airlie Beach, where your courtesy bus will be waiting to take you home at approximately 5:00 PM
Buchen Sie jetzt
1. Wie viele reisen?
2. Wählen Sie ein Datum aus
3. Sieht großartig aus!!! Buche es!
Thundercat
We can't confirm real time availability on this tour. Please enquire about this trip and we will get immediately back to you!
Unsere Reisenden kombinieren diese Reise oft mit einigen dieser Reisen:
Route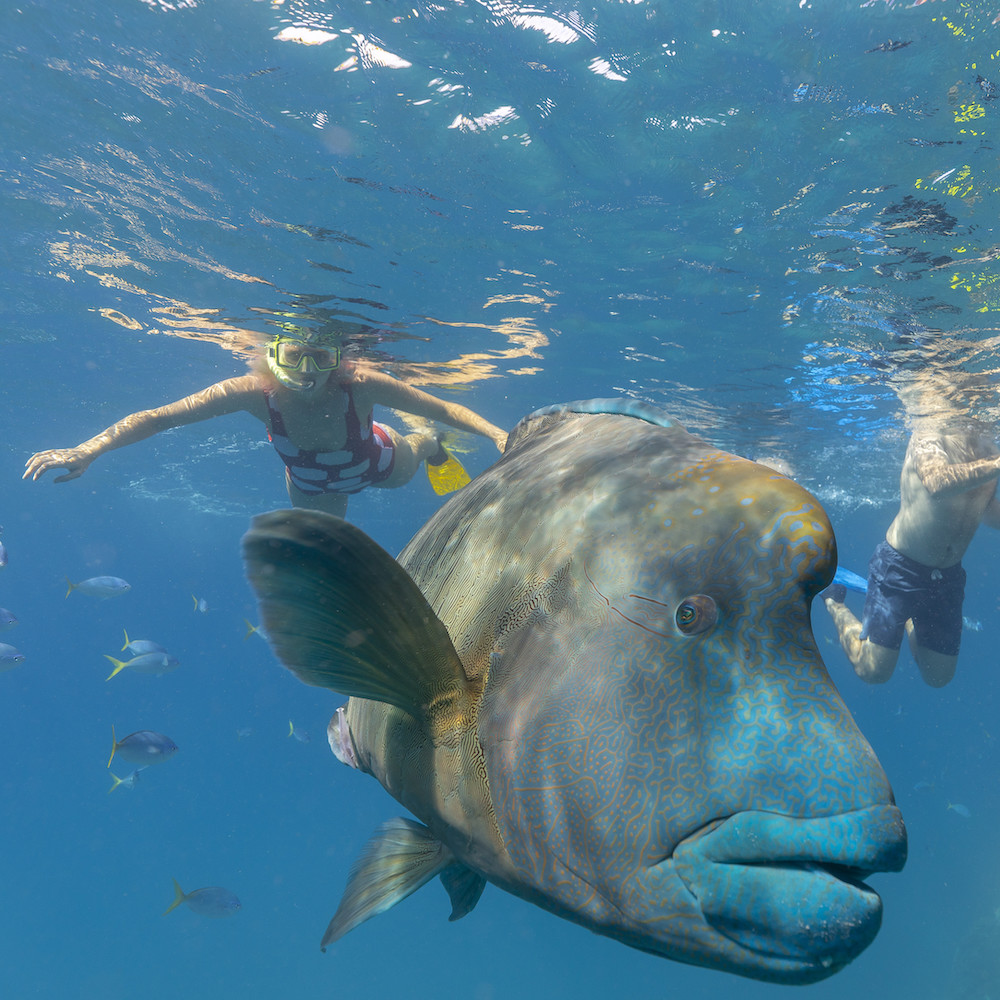 Explore for 2 hours on the iconic Whitehaven Beach
Enjoy a guided bush walk to Hill Inlet Lookout with a knowledgeable crew member
Snorkel two different locations on the fringing Great Barrier Reef
Visit the best spots that include the North and South end of the Whitsunday Islands
All-inclusive of lycra suit, snorkeling equipment, and wetsuits (winter months)
Value for money with an extended day, 9 am-5 pm.
On-board toilet for passenger comfort
Local bus transfers included
BYO Alcohol (and we provide the esky and ice)
Pack a small bag (dry bag recommended) and include:
Sunscreen, sunglasses, a towel, and a hat
Practical clothing and footwear (warmer items during winter)
Underwater camera
BYO alcohol (no glass or red wine)
A sense of fun and adventure!
Travel with accredited Climate Action Leaders and don't leave a footprint.