Australia Working Holiday Visa Changes for 2023
There have been some changes to the Working Holiday Visas for Australia and we are here for it!
These visa changes happened 31 May 2023 as part of trade deals between the UK and Australia. Some are still being finalised and some have already been out in place, So it's time to get planning and packing for your epic adventure and work experience Down Under. No better time to travel. 
We all know a Working Holidays Visa is the best way to come visit Australia. You get to spend a long amount of time here, see so much of the country without rushing, improve your resume with new skills and experiences and live away from home.
In this article let's look at some of the recent changes to the Working Holiday Visa and update you as much as we can, Come down under! 
There are two working holiday visa options available. Subclass 417 Working Holiday visa and Subclass 462 Work and Holiday visa. 
Your country of citizenship/passport will determine which working holiday visa you qualify for.
Edit: Updated for 31 May 2023
2023 Changes to Australian Working Holiday Visa
WORKING HOLIDAY VISA UPDATES 31 May 2023
Exciting News for Young Travelers: More Opportunities for Working Holiday Adventures between Australia and the UK
Calling all adventurous souls between the ages of 18 and 35! We have some incredible news that will ignite your wanderlust and open up new horizons for unforgettable working holiday experiences. Australia and the United Kingdom have just expanded their agreements on working holiday visas, making it easier than ever for young individuals like you to explore and work abroad.
Thanks to the Australia-United Kingdom Free Trade Agreement (A-UKFTA), there are significant changes to the age limits for working holiday visas. Starting from 1 July 2023, UK citizens aged 18-35 can now apply for Australia's Working Holiday visa program. Yes, you read that right! The age range has been extended from 18-30 to 18-35 years old, giving you an extra five years to embark on your dream working holiday adventure Down Under.
This exciting change puts the UK in an exclusive group of countries that allow individuals up to the age of 35 to apply for working holiday visas. So, if you've been dreaming of experiencing the vibrant culture, stunning landscapes, and laid-back lifestyle of Australia, now is your chance to make it a reality.
But wait, there's more! The benefits of this expanded agreement extend to Australians as well. Under the same agreement, if you're an Australian aged 18-35, you can now stay an additional year in the UK through the Youth Mobility Scheme (YMS). And that's not all – if you're loving your working holiday experience and want to extend it beyond the standard two years, you have the opportunity to extend it to three years.
Getting started on your working holiday adventure is easier than ever. Simply visit the official government websites to apply for these incredible opportunities. UK citizens can apply for the Australian Working Holiday visa program at a cost of £259 ($495). On the other hand, starting from 31 January 2024, Australian citizens seeking a working holiday in the UK can take advantage of the increased age limit, which has been extended from 30 to 35 years old inclusive.
We can't emphasize enough how fantastic these changes are for young travellers like you. It's all about providing enhanced reciprocal pathways for adventurous UK and Australian passport holders to live, work, and immerse themselves in each other's vibrant cultures. So, whether you're dreaming of exploring the golden beaches of Australia or soaking up the history and charm of the United Kingdom, seize this opportunity to create lasting memories and broaden your horizons.
Adventure awaits, so don't miss out on this incredible chance to embark on an unforgettable working holiday experience. Start planning, prepare your documents, and get ready to make your dreams come true!
Note: The information provided is based on the Australia-United Kingdom Free Trade Agreement and associated announcements by the respective governments. Please refer to the official government sources and websites for the most up-to-date and accurate information. We are a travel agent not an immigration office. 
Here's a summary of the key points from the news update:
Working Holiday Makers (WHMs) in Australia can work for the same employer for longer than six months without permission from 19 January 2022 to 30 June 2023.
WHMs who undertake paid or volunteer flood recovery work in flood-affected areas can count it as 'specified work' for applying for a second or third WHM visa, with the option available from 1 July 2022.
The number of places available for WHMs from countries with which Australia has a capped Work and Holiday (subclass 462) visa arrangement will increase by 30% for the 2022-23 program year.
The age limit for Italian and Danish WHM applicants increased from 30 to 35 years on 1 July 2022, with reciprocal arrangements for Australian citizens.
Annual caps for the Work and Holiday visa arrangements for Austria, Hungary, and the Slovak Republic increased on 1 July 2022.
Reciprocal Work and Holiday arrangements commenced with Brazil and Mongolia on 1 July 2022, and Switzerland joined the program on 1 January 2022.
Indian citizens aged between 18 and 30 will be able to apply for a Work and Holiday visa to visit Australia for one year, with up to 1,000 visas available each year, as part of the Australia-India Economic Cooperation and Trade Agreement.
Work undertaken in the tourism and hospitality sectors in northern, remote or very remote Australia can count as specified work towards a second or third WHM visa from 5 March 2022.
The Australia-UK Free Trade Agreement is expected to introduce new arrangements for UK citizens applying for a Working Holiday visa within two years of entering into force.
New Working Holiday (subclass 417) visa arrangements for UK passport holders 2023
The Australia-UK Free Trade Agreement has paved the way for new Working Holiday Maker (WHM) program and Youth Mobility Scheme arrangements between the two countries.
UK passport holders can apply for a Working Holiday visa between the ages of 18 and 35 years, inclusive.
UK applicants can be granted up to three Working Holiday visas without having to meet any specified work requirements (excluding 'COVID-19 affected visa').
The new arrangements will start for WHMs within two years on a date agreed on between Australia and the UK.
The upper age limit will increase to 35 years, and UK passport holders can apply for any Working Holiday visa up until the day before their 36th birthday.
UK passport holders will not have to meet the 'specified work' requirement when applying for a second or third Working Holiday visa.
The maximum stay of three years in Australia will remain unchanged.
All other existing arrangements under the WHM program, including the six-month work limitation per employer, will continue to apply to UK passport holders.
Those who have already spent one or two years in Australia on a Working Holiday (subclass 417) visa before the new arrangements commence, can apply for the remaining visas under the new arrangements, up to the maximum of three years in Australia.
Working Holiday Visa Australia 2022 visa updates
Age increase to 35
Yes, you read that correctly! The Working Holiday Visa for Australia has now increased its age limit. Subclass 417 Working Holiday will be extended for UK and Australians up to the age of 35 (inclusive) . It used to be 30, so if you missed out due to Covid over the last couple of years you may still have a chance to come to Australia on your Working Holidays. 
3 Year Working Holiday Visa
Check out the Department of Home Affairs for more details: https://immi.homeaffairs.gov.au/
Stay with the same employer for 12 months.
One great change for working holiday makers is that from May 8 2021, visa holders working in tourism and hospitality anywhere in Australia may now work for up to 12 months with the same employer/organisation without requesting permission. Previously, visa holders couldn't stay with the same employer for more than 6 months without permission from the government.
Affected by the Pandemic?
From 1 July 2021, Working Holiday Makers who had their visas impacted by the pandemic. For example such as people who left Australia early or never arrived. You will be able to reapply for a new visa free of charge.
Read more about the updates from the offical press release here: Working Holiday Maker Visa changes helping COVID-19 recovery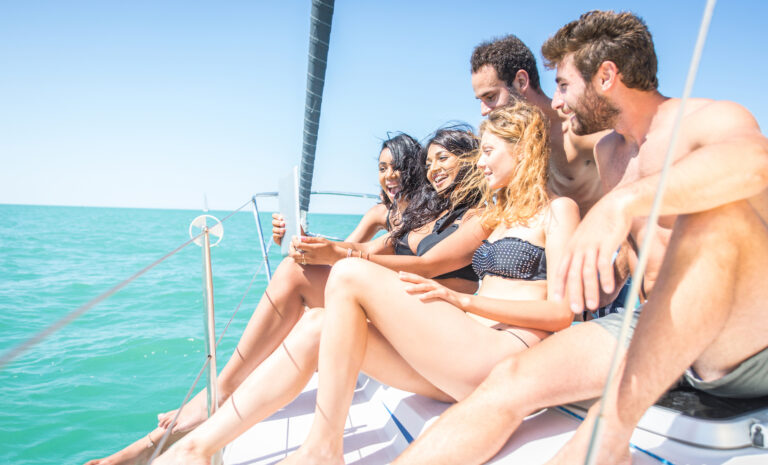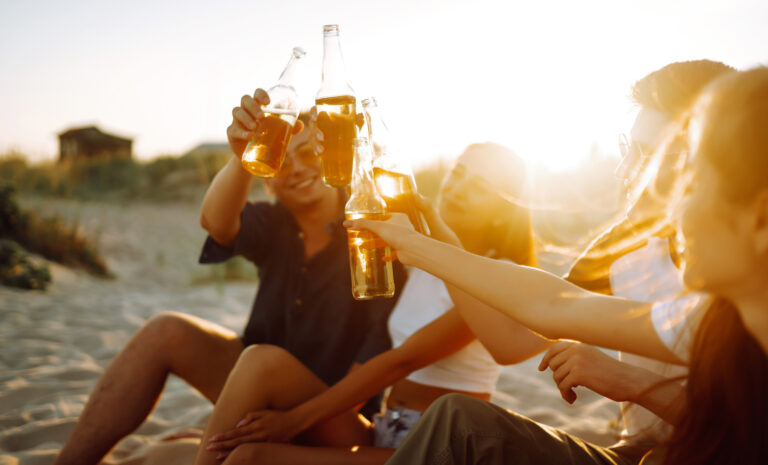 Ready to start planning your working holiday adventure in Australia?
Our Australia work and travel packages are made to include everything you'll need to find a great job and meet people to travel with so you can step off the plane with total confidence. Focus on enjoying the trip of a lifetime.
Find out more about our Work and Travel packages:
Sydney or Melbourne? Where to start your work and holiday package?
Where to start your Working Holidays in Australia.
Can you travel solo to Australia on your Work and Holiday package? 
Traveling alone on a work and holiday Visa.
Start your Working Holiday Visa in Darwin
Arrival in Darwin for Work and Travel
Get in touch with any questions you have about work and holidays in Australia. We have been there and done that, although we only ever got 2 years and had to do 88 days of farm work! Not that we are bitter! Message us with any questions. 
When do Australian borders open for Working Holiday Visa holders?
Prime Minister Scott Morrison gave an update on 22 November 2022 that Australia would open its borders to working holiday visas from 1 December 2021. This would include the visas Working Holiday Visa (417), Work and Holiday Visa (462), and Student Visa (500)
Requirements are you need to be fully vaccinated. Your vaccine must be approved by the Therapeutic Goods Administration.
We advise you to apply as soon as possible if you want to come to Australia as there will be a processing time for your visa. 
Watch our video below to get excited about your first week in Australia! Book your welcome week now: 9 Day OZ Adventure Arrival Package
Welcome back to Australia, we cant wait to see you again. 
Disclaimer: Please note that the information provided is not intended as immigration advice. The content is based on publicly available information and is our interpretation of the updates on the Working Holiday (subclass 417) visa arrangements for UK passport holders. For any specific questions or concerns related to visa applications, we recommend consulting a qualified immigration advisor or contacting the relevant authorities for up-to-date and accurate information.