The Pinnacles desert in Western Australia is our most popular day trip here at Real Aussie Adventures.
This limestone formation is located north of Perth in Nambung National Park. Here we tell you what makes this destination so different to everywhere in Australia and why its such a popular day trip.
"Western Australia has many wonderful diverse destinations that you wont find anywhere else in the world, the Pinnacles is one of them." Real Aussie Adventures
What we really like about the Pinnacles Western Australia is that they seem so mysterious, how is it that they appeared in the middle of the desert. Just take the famous Indian Ocean drive from Perth, passing stunning beaches and there they are, lunar like spirals coming out of the sand dunes. They were formed millions of years ago and can be up to 4m tall.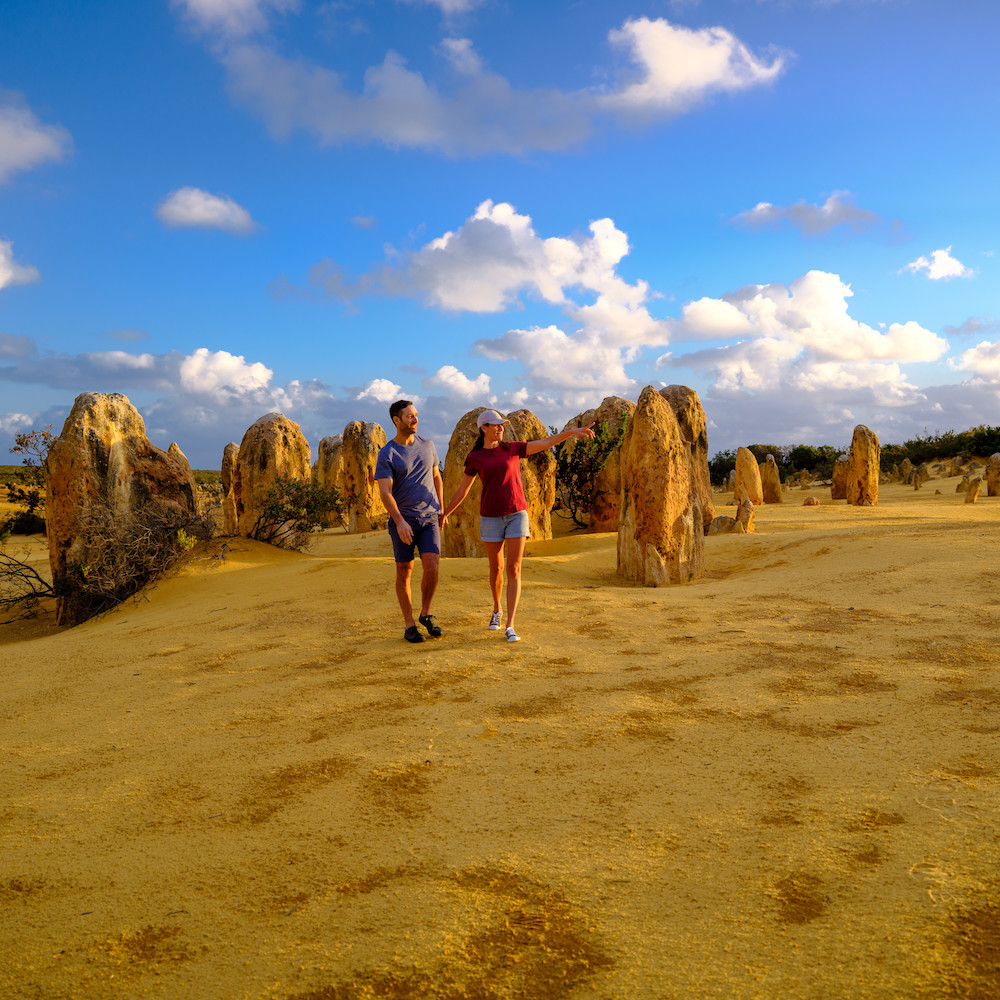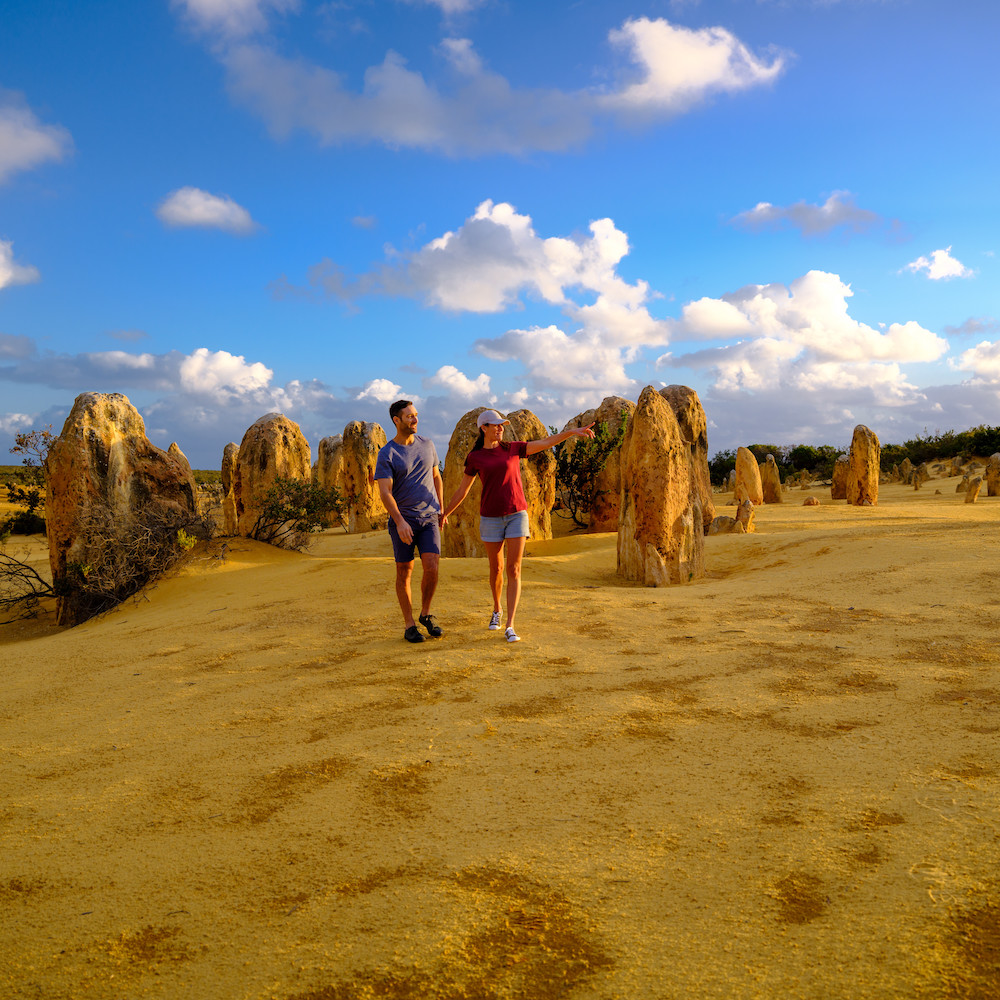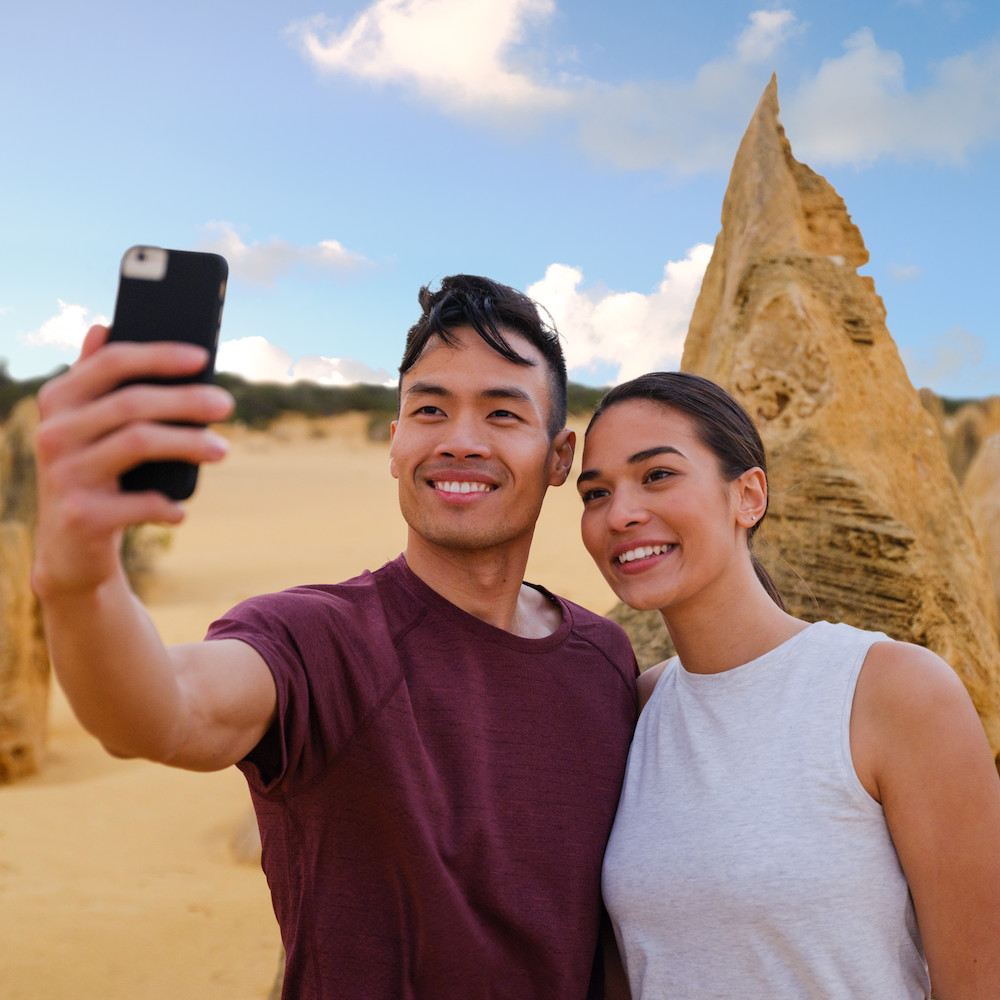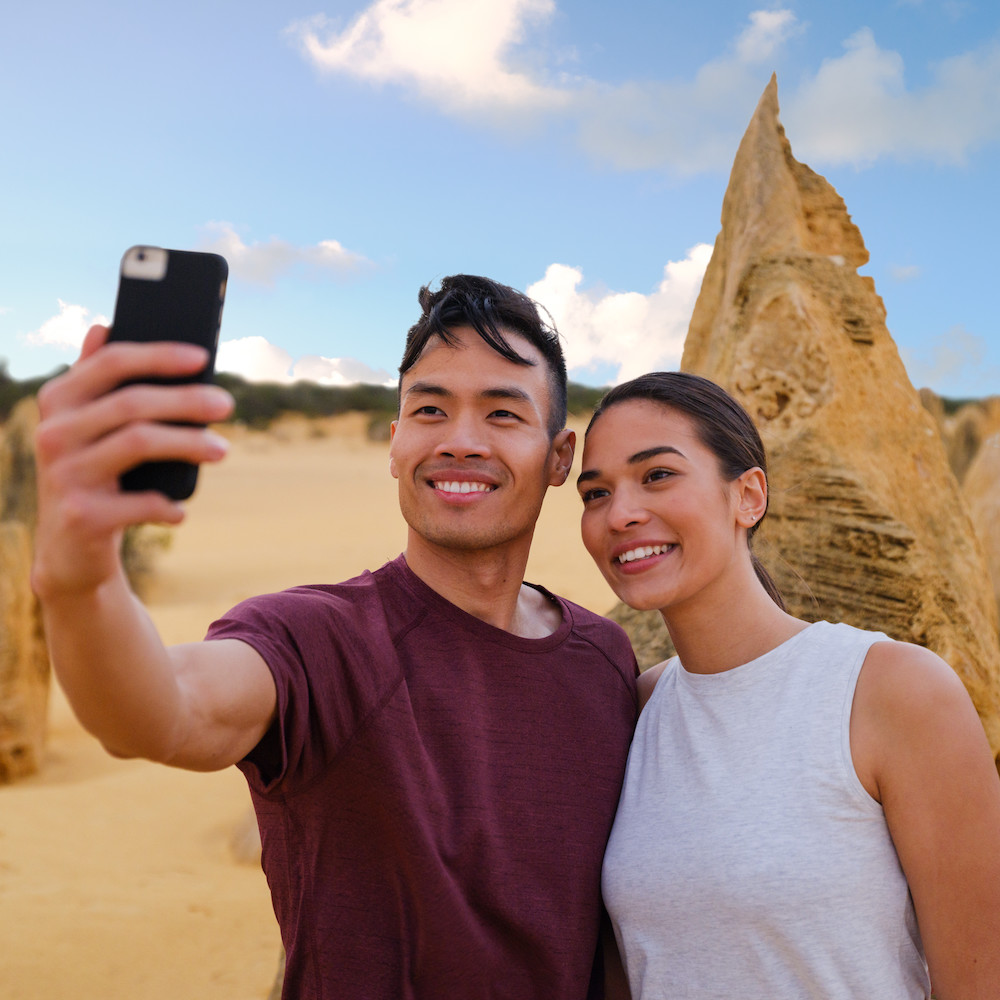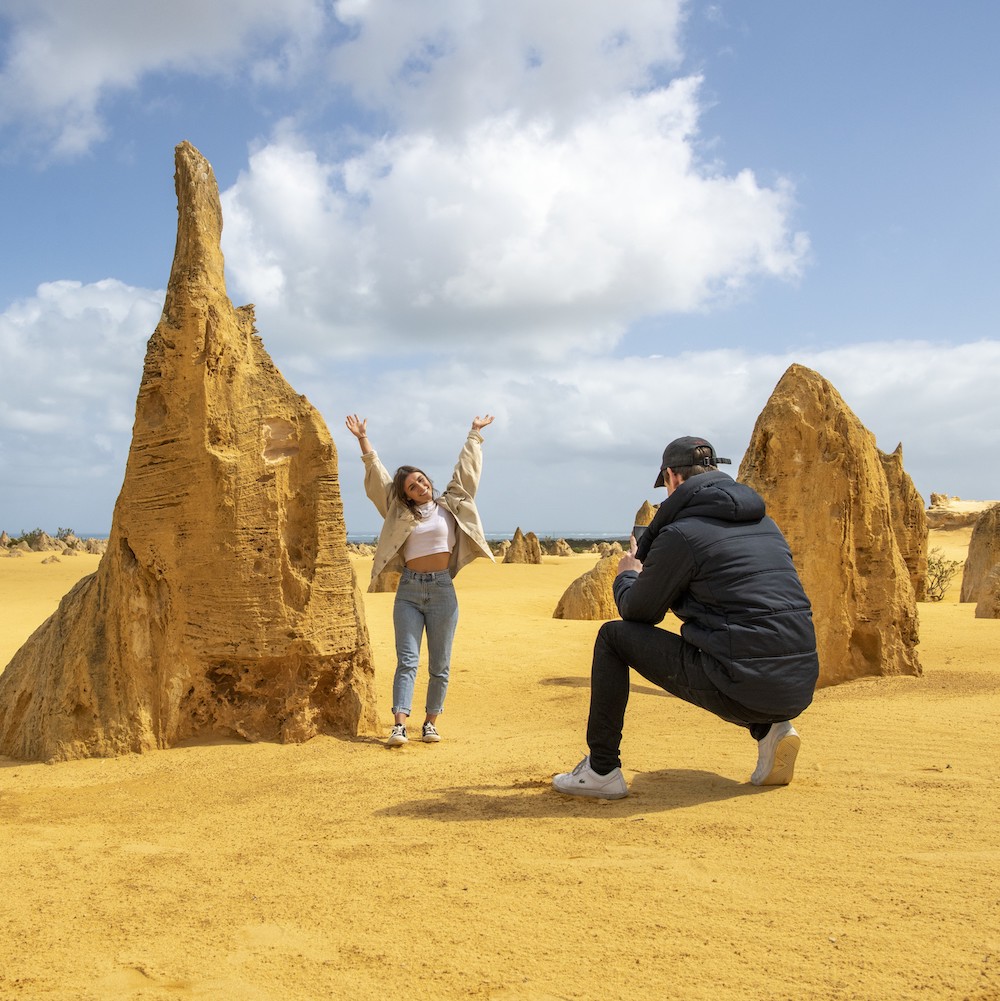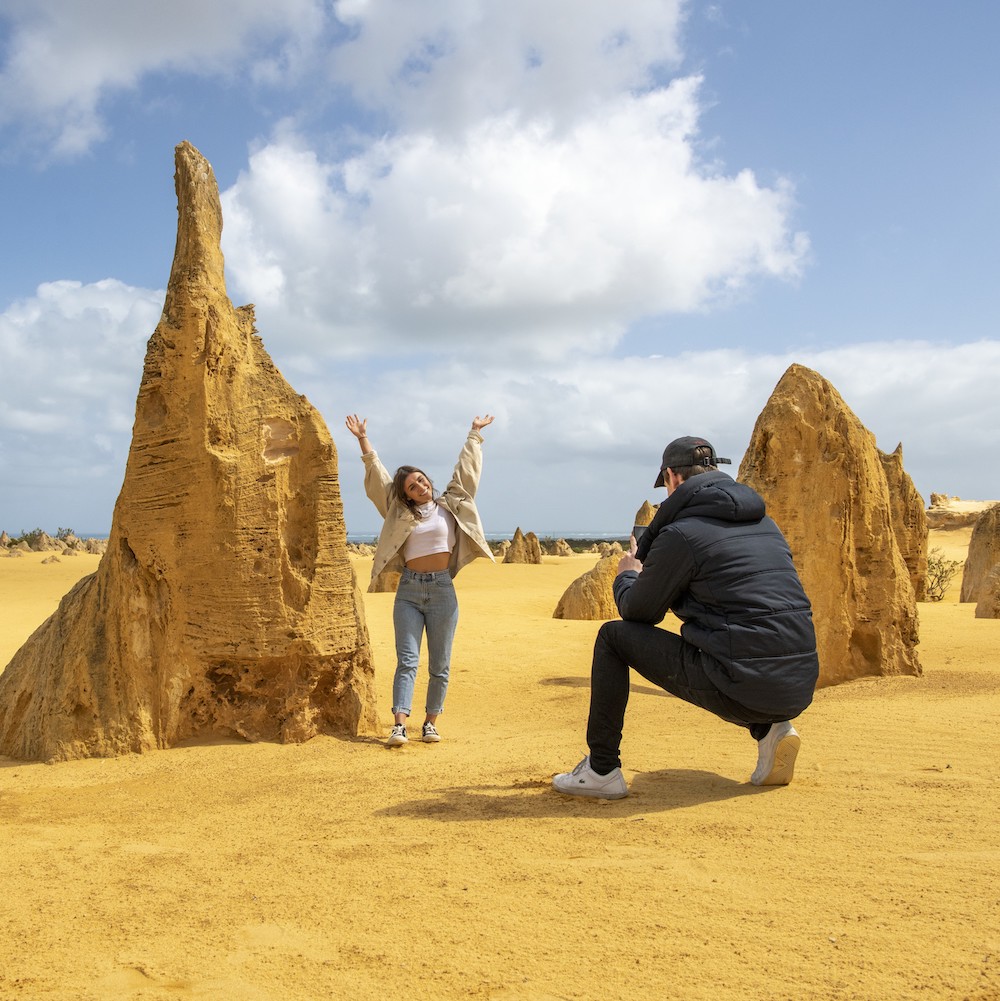 Real Aussie Recommendations
Pinnacles Desert Day Tour – Easy to visit from Perth for the day
See the Pinnacles on a Perth to Exmouth Tour – First day of your Perth to Exmouth tour you will visit the Pinnacles desert