Real Aussie sagt
Atherton Tablelands is a highland region of northern Australia near Cairns, Queensland. The landscape's mix of rainforest, wetlands and savanna is home to numerous birds and wildlife like tree kangaroos and wallabies. The region encompasses the Waterfalls Circuit, a 17km driving loop that includes Millaa Millaa Falls, is a favourite of photographers.
1 Day Atherton Tablelands Waterfalls Tour
A great day out to see the World Heritage-listed rainforest and volcanic crater lakes and country around Cairns. Good opportunities to spot wildlife, swim and enjoy the unique natural areas around Cairns.
Have a fun day out on our Atherton Tablelands waterfalls tour from Cairns.
Travel through the Ancient Atherton Tablelands with our Waterfall Tour. This Atherton Tablelands day tour from Cairns takes you swimming beneath cascading waterfalls, viewing massive fig trees and some incredible Australian wildlife.
Join us on a joyous musical journey through the stunning Atherton Tablelands and you'll be walking and talking your way through rainforests, swimming in crystal clear waterfalls, rock sliding, singing, floating in a volcanic crater lake, and all the time having Fun Fun Fun!!
The combination of music, food, world people, and breathtaking natural history means you will have a great day out in the Atherton Tablelands.
Enjoy rainforest walks, see the Cathedral Fig Tree, visit volcanic crater lakes, swim in the Millaa Millaa waterfall and do a bit of platypus spotting. Good chance to spot native Australian wildlife on this day tour!
Great day out to the Atherton Tablelands from Cairns.
Buchen Sie jetzt
1. Wie viele reisen?
2. Wählen Sie ein Datum aus
3. Sieht großartig aus!!! Buche es!
Fun, Falls & Forest Day Tour
We can't confirm real time availability on this tour. Please enquire about this trip and we will get immediately back to you!
Unsere Reisenden kombinieren diese Reise oft mit einigen dieser Reisen:
Route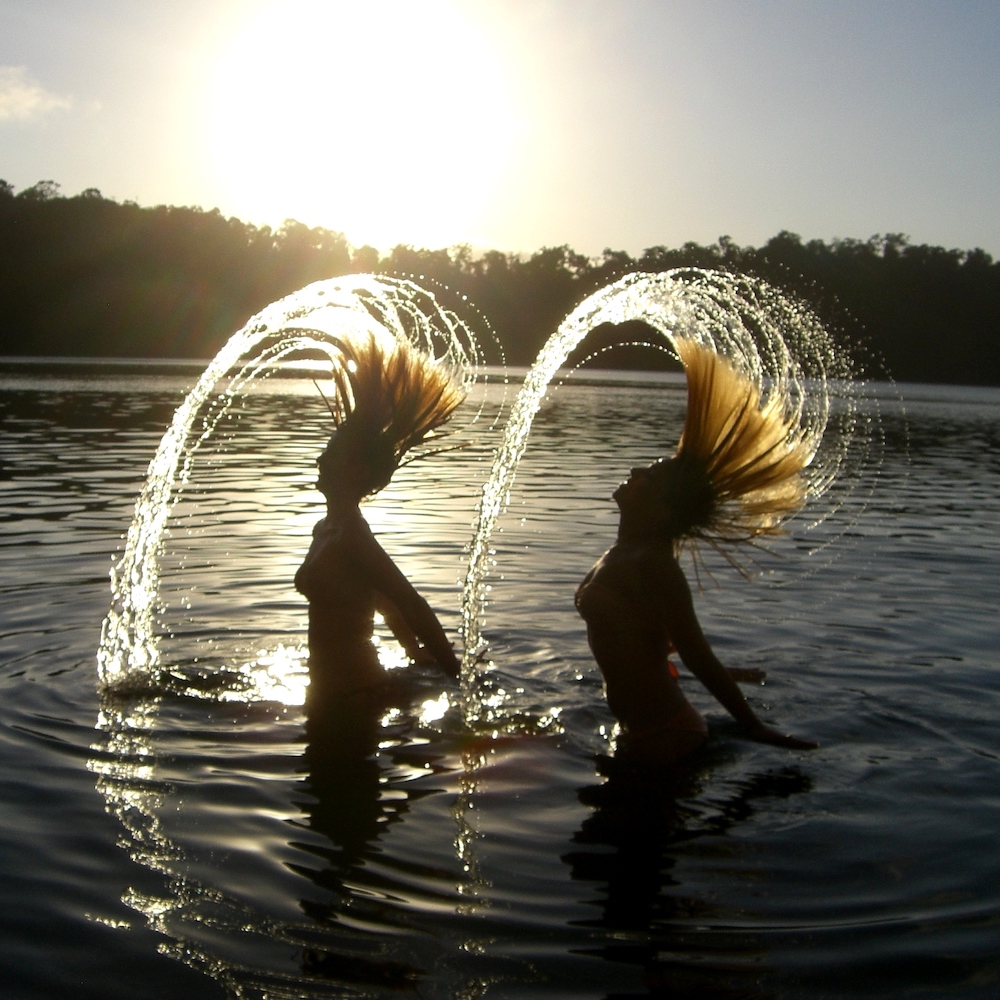 Immerse yourself in the stunning beauty of Atherton Tablelands as you swim beneath cascading waterfalls and explore ancient rainforests.
Encounter unique Australian wildlife, from elusive platypus to vibrant bird species, as you traverse the captivating landscape.
Experience the thrill of rock sliding and floating in a volcanic crater lake, creating unforgettable moments of pure fun and excitement.
Swimming gear and towel
Hat / Sunscreen
Raincoat
Walking Shoes/sandals
Change of clothes and something warm
Smile and singing voice
Passengers under 18 not permitted. All passengers must have a good sense of fun for this tour and a reasonable level of fitness.
Pick up and Drop off from Cairns.