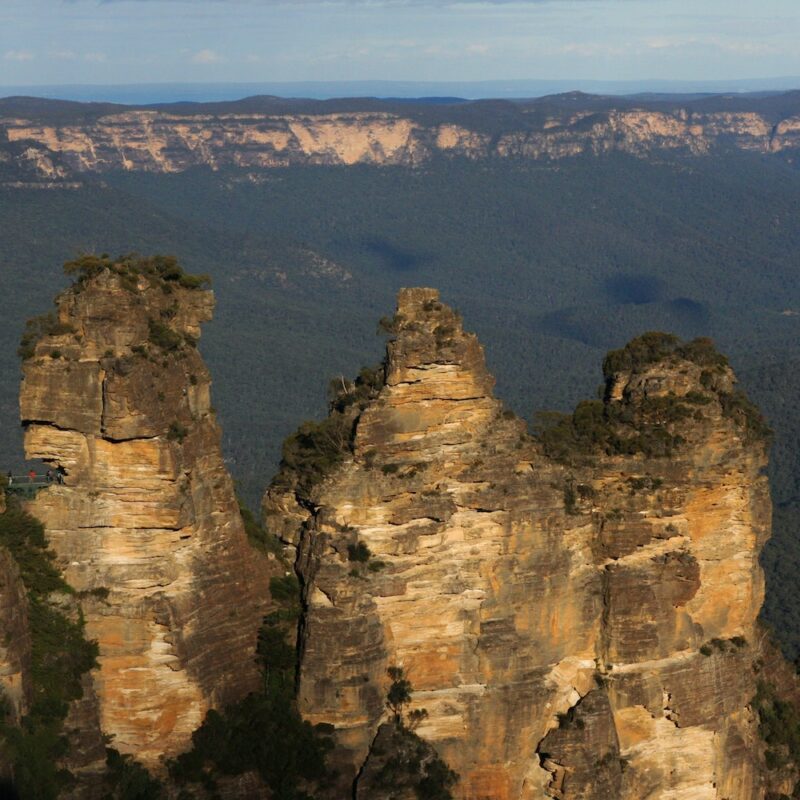 Real Aussie sagt
Explore the changing moods of the Blue Mountains Sunset Tour in the late afternoon sunlight and capture the sunset over the rugged ranges and valleys. This tour is designed to avoid the peak hour traffic of Sydney with later departures and returns to maximize our time enjoying the stunning scenery and native forests.
1 Day Blue Mountains Sunset Tour
Joins us as we visit one of the most spectacular World Heritage-listed National Parks in the Blue Mountains Sunset Tour Sydney. Enjoy the sun setting over this serene vista, and then have your camera ready for our Australian Wildlife that begins to show itself at dusk
Avoid the crowds on this relaxed Blue Mountains day tour and see the sunset over the Blue Mountains. With a late morning departure, you'll have extra time to enjoy Sydney before heading out on tour to the World Heritage-listed National Park.
Joins us as we visit one of the most spectacular World Heritage-listed National Parks in the Blue Mountains in our Sunset Tour from Sydney. Spanning across thousands of hectares of wilderness rainforest, canyons, sandstone escarpments, and towering eucalyptus trees that creates a haze of blue vapor under the harsh Australian sun. You will be amazed and enlightened as your guide introduces you to native flora and fauna and the Aboriginal stories from the region.
After a long bushwalk enjoy a relaxing lunch (included) before making your way to view the incredible Jamison Valley and the iconic Three Sisters. As the sun begins its descent, painting the sky with an array of warm hues, you'll be treated to a truly magical sunset vista that will leave you in awe.
But the magic doesn't end there. As dusk settles in, keep your camera at the ready as Australian wildlife awakens from their slumber. Witness kangaroos, wallabies, and other native creatures emerge, adding an extra layer of enchantment to your experience.
As the day comes to a close, relax and reflect on the memories you've made as we journey back to the city. This Blue Mountains Sunset Tour isn't just a tour; it's an immersion into the heart and soul of one of Australia's most cherished natural wonders. Book your spot now and treat yourself to an experience that will linger in your heart and mind for a lifetime.
Buchen Sie jetzt
1. Wie viele reisen?
2. Wählen Sie ein Datum aus
3. Sieht großartig aus!!! Buche es!
Blue Mountains Sunset Without Crowds
We can't confirm real time availability on this tour. Please enquire about this trip and we will get immediately back to you!
Unsere Reisenden kombinieren diese Reise oft mit einigen dieser Reisen:
Route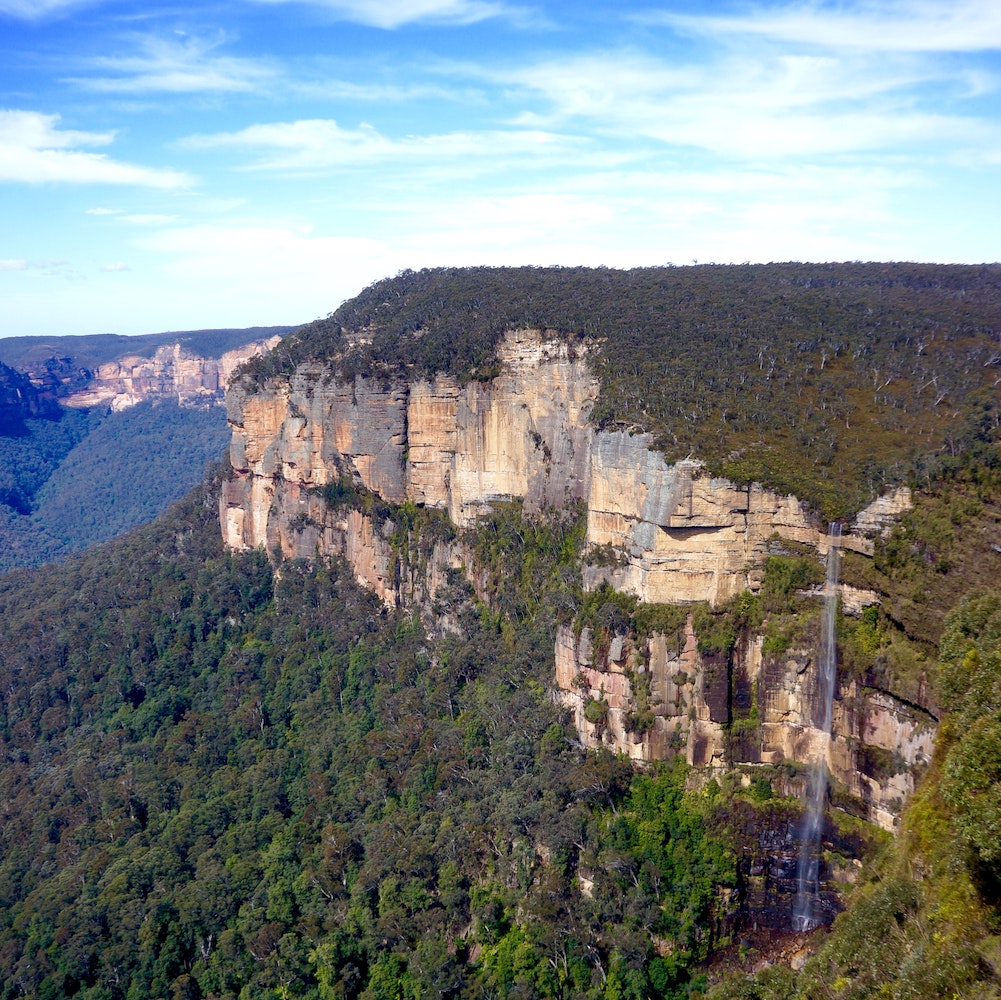 Late morning tour departure – Avoid the crowds!
Enjoy the twilight magic and mystery of the Blue Mountains National Park at sunset
Escape to the wilderness of a World Heritage LIsted area, located in New South Wales
See the iconic and spectacular Three Sisters rock formation, overlooking picturesque landscapes
Guided bush walks along secret trails of a World Heritage Listed area
Amazing lookout views across Jamison Valley
Walk the National Pass to Wentworth Falls
Australian wildlife sightings in their natural habitat
Water Bottle
Comfortable walking shoes
Warm/wet weather clothing
Hat, sunscreen, sunglasses
Camera
Money to purchase beverages/ lunch
Small day pack ONLY (Not suitable for Backpacks/Suitcase/Prams/Wheelchairs/Pushers)
A reasonable level of fitness is required to complete the walks.  Enclosed sturdy walking shoes are recommended.
Select hotel pick up / drop offs.
Where will I be picked up?
Pick up options in Sydney:
Four Seasons Hotel Sydney – 98 Harrington St Entrance Sydney
Hilton Sydney Hotel – 255 Pitt St Entrance Sydney
Holiday Inn Kings Cross – 203 Victoria St Potts Point
Mercure Central – 818-820 George St Cnr Lt Regent Entrance
Pullman Sydney Hyde Park – 36 College St Darlinghurst
Rydges World Square Hotel – 389 Pitt St Sydney