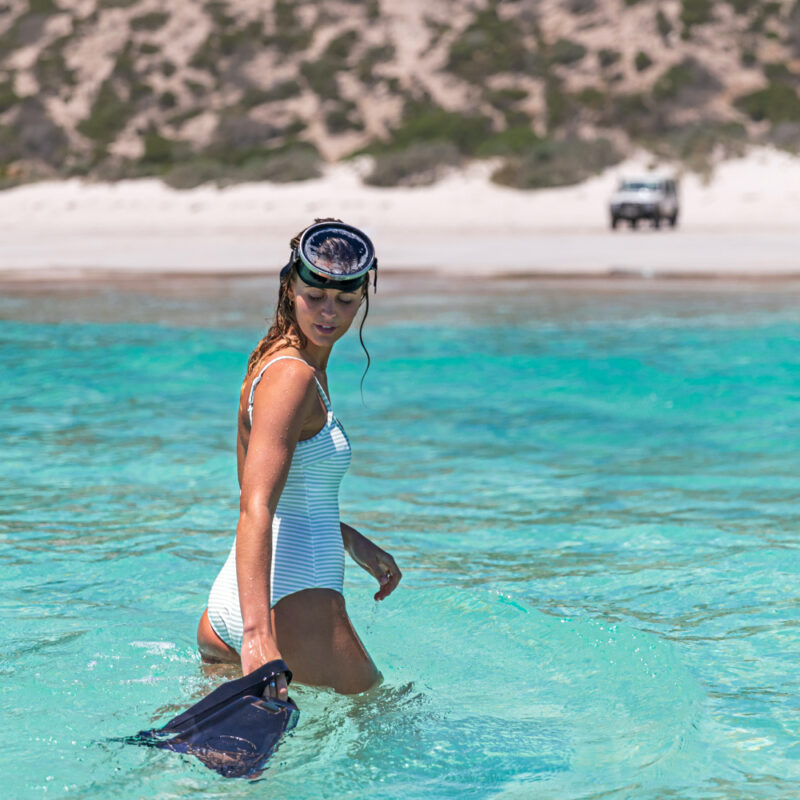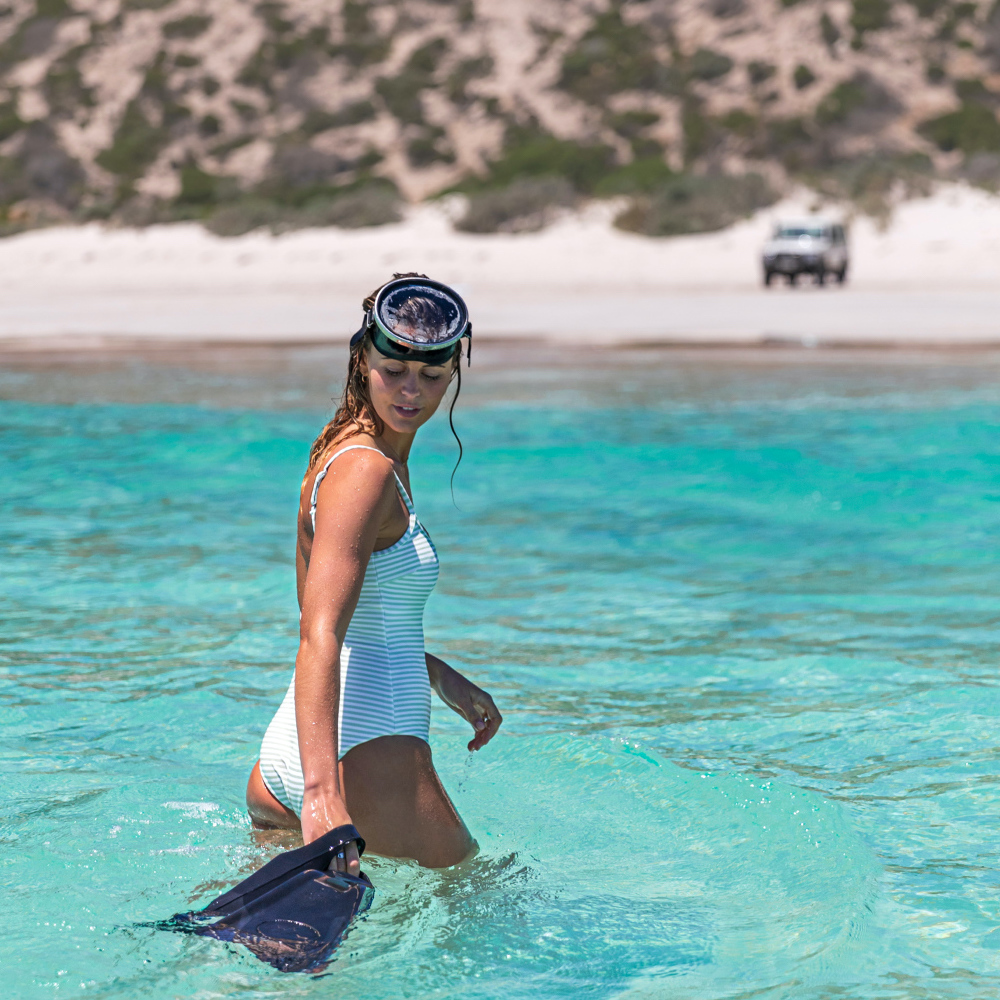 3 Day Kangaroo Island Tour
Embark on a 3 day adventure to Kangaroo Island and discover unspoiled wilderness, amazing wildlife, and stunning coastal landscapes. This tour includes camping, wildlife encounters, delicious meals, and an expert guide to share the history and culture of the area.
Experience the wild side of Kangaroo Island on the 3 Day Kangaroo Island Tour with Real Aussie Adventures. This tour will take you on a breathtaking journey through one of Australia's most spectacular natural wonders, where you'll be surrounded by unspoiled wilderness, amazing wildlife, and stunning coastal landscapes.
The tour starts with a comfortable return ferry from Adelaide to Kangaroo Island, where you'll be met by an air-conditioned coaster bus that will take you on a scenic journey around the island. Throughout the tour, you'll be accompanied by an expert storyteller guide who will share with you the history, culture, and natural beauty of the area.
The tour includes two nights of swag camping accommodation with facilities, providing a unique opportunity to connect with nature and enjoy the fresh air under the stars. For those who prefer more comfort, there's also an option to upgrade to shared lodge accommodation for only $50 per person.
During the tour, you'll have the chance to explore Kangaroo Island's many wonders, including Seal Bay Conservation Park, where you'll have the opportunity to see sea lions basking on the beach. You'll also visit Flinders Chase National Park, where you'll be awed by the spectacular natural rock formations at Remarkable Rocks and Admirals Arch.
All activities and experiences are included in the tour, as well as meals, national park and entrance fees, and return SeaLink bus connections from Adelaide to Cape Jervis.
With a maximum group size of just 20 people, you can be sure to receive a personalized and authentic experience on this tour. Don't miss out on the chance to explore one of Australia's most beautiful destinations with Real Aussie Adventures. Book your 3 Day Kangaroo Island Tour today!
Buchen Sie jetzt
1. Wie viele reisen?
2. Wählen Sie ein Datum aus
3. Sieht großartig aus!!! Buche es!
Kangaroo Island Adventure Tour
We can't confirm real time availability on this tour. Please enquire about this trip and we will get immediately back to you!
Route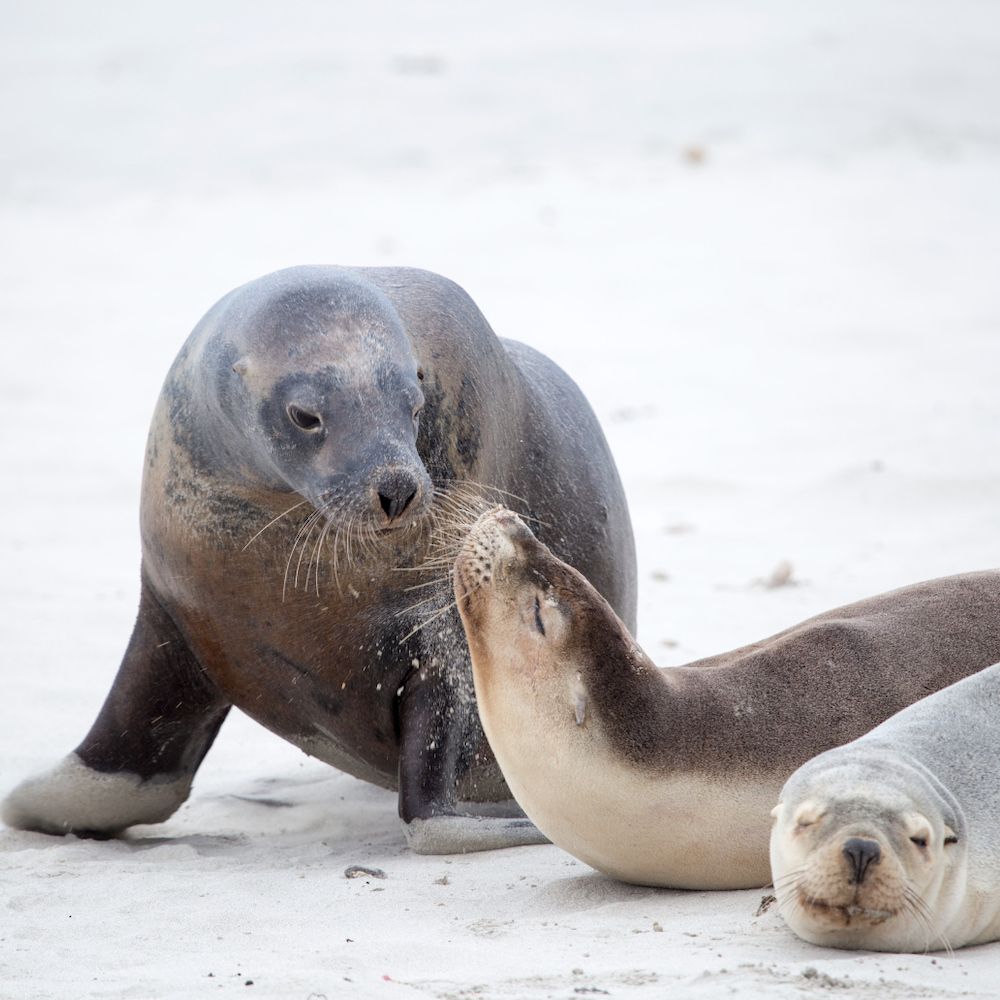 See Flinders Chase National Park's otherworldly rock formations
Wander amongst a fur seal colony at Seal Bay
Immerse yourself in nature's playground on rewarding hikes
Stargaze from your swag under the billions of stars of the Milky Way
Participate in meaningful conservation work and learn from environmental experts
Swim and snorkel at secluded white sandy beaches
See abundant native wildlife from the land, sea and sky
To get the most from our Kangaroo Island adventure tours, you need to enjoy the outdoors and hiking and be able to cope with a range of weather conditions.
A moderate fitness level is required, and you need to be prepared for walks between 2-5 kilometres on some days. This may involve rough ground and perhaps getting wet.
Please advise of any special dietary requirements when you book. We offer plenty of variety and do our best to provide fresh products. Snacks, soft drinks and alcohol are not included.
Bags are restricted to 1 × 15 kg backpack/soft travel bag per person, plus one small piece of hand luggage.
Where will I sleep on tour?
Accommodation is at Pelican Lagoon Lodge until our new eco-campsite is completed in 2024. Here you can roll out your swag and camp under the stars in their camping area. Or choose to upgrade to a four-share dorm with shared facilities for two nights at an extra cost of $50 per person.
Those camping will have access to the lodge kitchen, bathroom and lounge facilities.
In wet weather, all passengers will be upgraded to the lodge at no extra cost. If you paid the $50 upgrade fee when booking, this will be refunded to you. This will be the decision of the Guide.
Planning for our eco-campground in Cape Willoughby is underway, and it will hopefully be ready for guests in the first half of 2024. This purpose-built site nestled in lush bushland will feature swag huts, a camp kitchen, firepits, toilets and showers. Therefore the upgrade will only be available until March 2024, as the new site will not have accommodation.
When camping, we use single swags. Swags are 'Aussie Bed Rolls' made from sturdy canvas with a mattress built into the swag. Passengers must provide a sleeping bag and pillow to insert into the swag.
This is a camping tour, and involvement from the passengers is required. This can include helping with meals and packing up camp.