Real Aussie sagt
Head Out On A Kimberley Adventure You'll Never Forget, With Guaranteed Departures in 2023
13 Day Kimberley Explorer
Selling fast for 2024 dates! We still have spots left on:
3rd, 8th, 10th, 17th, 22nd, 24th, 31st May
5th, 7th, 14th, 19th, 21st, 28th June
3rd, 5th, 12th, 17th, 19th, 26th , 31st July
2nd, 14th, 23rd, 28th, 30th August
The best 4WD adventure tour in the Kimberley!
This is our most popular Kimberley Expedition, as no Kimberley experience is complete without discovering both gorge country and the Kimberley coast.
Immerse yourself in one of Australia's more remote, pristine wildernesses – from the savannah to the sea this trip explore the highlights of the Kimberley in depth. Experience the land of the saltwater people on the Dampier Peninsula, get a taste of the Kimberley Coast in the Buccaneer Archipelago, take an iconic journey up the famous Gibb River Road and explore El Questro Wilderness Park, Lake Argyle and the World Heritage-listed Bungle Bungles.
Join us for our 2024 Kimberley Tours. A world-renowned 4WD tour, we'll take you on adventures across the magnificent Kimberley region of Western Australia. Book today and be amazed at the breathtaking sunsets, crystal clear waters, and ancient rock formations that make this part of Australia so special to explore as we venture through the dusty bush tracks that can take us to some of Australia's most incredible natural sights.
From Broome, you'll travel through some of Australia's most rugged and remote landscapes, with our experienced guides on this Kimberley Adventure tour.
Buchen Sie jetzt
1. Wie viele reisen?
2. Wählen Sie ein Datum aus
3. Sieht großartig aus!!! Buche es!
13 Day Kimberley Explorer (Camping)
We can't confirm real time availability on this tour. Please enquire about this trip and we will get immediately back to you!
Unsere Reisenden kombinieren diese Reise oft mit einigen dieser Reisen:
Route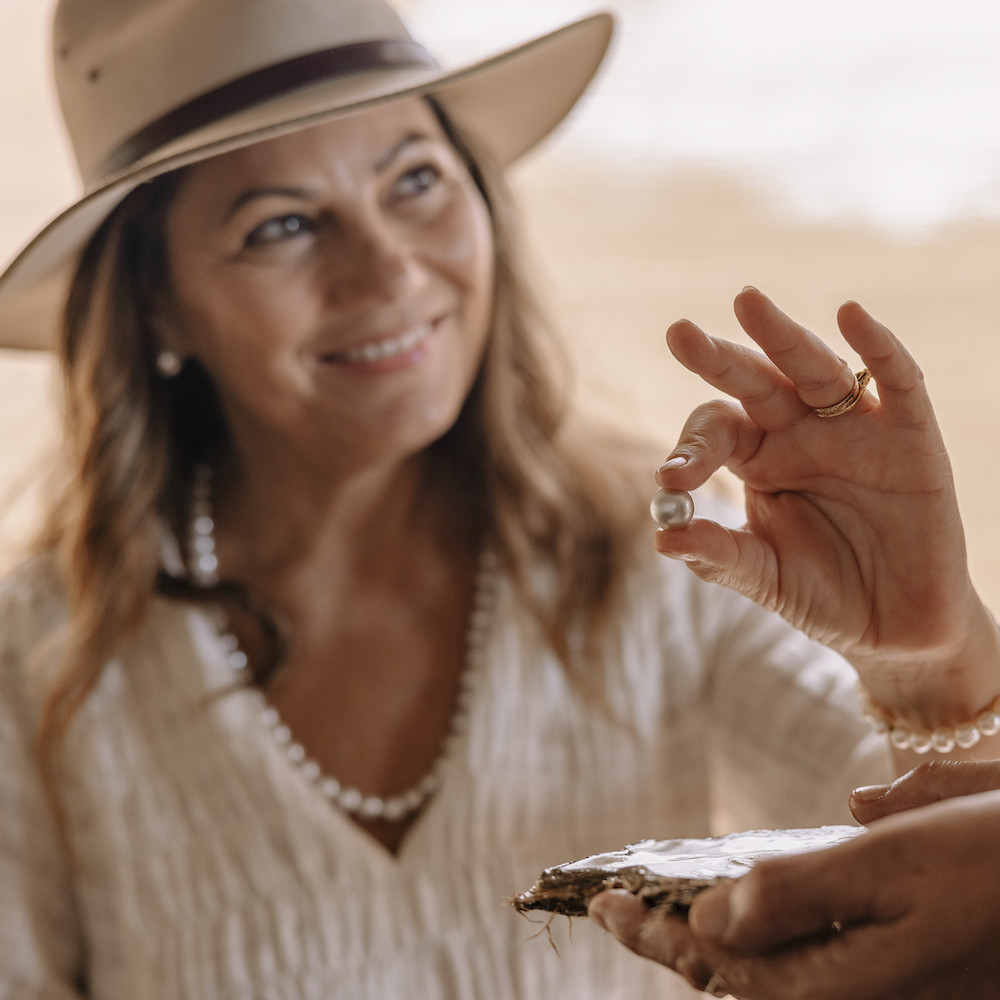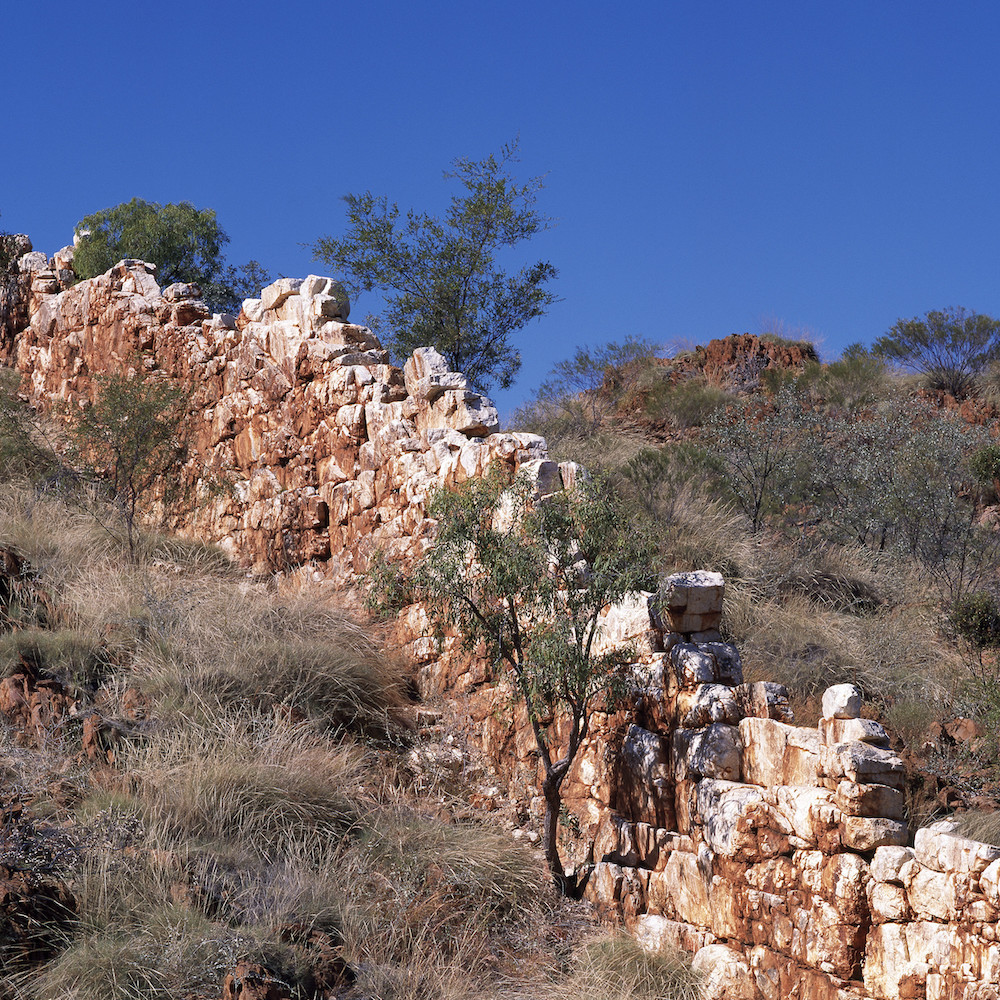 Buccaneer Archipelago Sea Safari,
Cygnet Bay Pearl Farm Tour,
Beagle Bay Pearl Shell Church Altar,
One Arm Point Aquaculture Hatchery,
Gibb River Road, Windjana Gorge,
Tunnel Creek,
Dalmanyi (Bell Gorge),
Manning Falls,
El Questro Wilderness Park,
Zebedee Springs,
Kununurra,
Lake Argyle,
Bungle Bungles,
Echidna Chasm,
Cathedral Gorge,
Danggu (Geikie Gorge) Cruise
A pair of shoes/sandals that you don't mind getting wet – and we mean fully immersed in water. Ideally, wet shoes or sandals.
A torch (ideally a head torch)
A broad-brimmed hat with sun visor for all round protection
Swimming costume and towel
Bath towel
Walking/trekking shoes
Personal water bottle (ideally 1.5L capacity)
Small day pack
Personal toiletries
Masks & R.A.T. Tests
Insect repellent & sunscreen
Long-sleeved cotton shirt (sun protection) and loose-fitting pants (warmth and insect protection for evenings)
Warm jumper (particularly in May-Aug)
Sleeping Bag *Note: 10ºC sleeping bags are available for sale at $50pp – must be requested prior to travel and can be kept following your trip or donated to indigenous communities.
Note: Maximum bag weight limit is 15kg – no suitcases
It is important that travellers participate in setting up camp each night, though the guide can assist where necessary. Kimberley Wild guides also appreciate the assistance or one or two group members in preparing/clearing meals. It is essential that all our groups leave the camps they stay in as they found them for the next travellers.
Are you over 70 years old? Due to the remote location and challenging nature of our extended camping tours it is essential for older travellers to review and sign our Medical Form to ensure you can participate fully in the itinerary.
Travel Insurance is compulsory for all travellers on all tours and details must be presented to tour guide before departure.
Departures are subject to weather conditions and road closures.
The Sea Safari is tide dependent: it may be the Giant Tides, Waterfall Reef or on neap tides, we will enjoy the Kimberley Island Explorer. The Sea Safari is operated by Cygnet Bay Pearl Farm.
Access to Aboriginal Communities can be interrupted due to COVID-19 government restrictions, which can sometimes affect our itineraries.
This tour itinerary does not visit the Kooljaman or Cape Leveque areas as they are closed for the foreseeable future.
Accommodation upgrades are subject to availability and On Request until Confirmed.
A few meals are not included as there are excellent local options available, providing freshness, variety and choice – allow approx AUD $160pp for meals. (Allow a little more if you want a beer or glass of wine with dinner.)
This itinerary involves some clambering over rocks, wading in water by torchlight, walking on rocky creek beds and ascending/descending into gorges. A reasonable level of fitness and being sure on your feet is necessary to participate. Refer to the Fitness rating in The Facts.
Expect some early morning starts! It is nicer to walk in the cooler morning and travel in the vehicle during the heat of the day.
Where will I sleep on tour?
Night 1 Enjoy a night in Cygnet Bay's safari cabins – complete with a private ensuite.
Night 2 Rest up in a Private Room – with ensuite – at the Oaks Broome Resort before we depart for the adventure of the Gibb River Road
Nights 3, 8, 9 & 12 Camping in National Parks and in the grounds of Lake Argyle and the Fitzroy River Lodge involves dome tents (single/twinshare), swags with fitted sheets & pillows with pillow cases. On site ablutions have hot showers and flush toilets.
Nights 4 & 5 Enjoy two nights in the comfort of our own private safari camp at Manning Gorge. The camp features large tents on raised platforms with twin stretcher beds, mattresses and our own sheltered kitchen area. Nearby shared ablutions have hot showers and flush toilets.
Nights 6 & 7 Our private camp on the grounds of El Questro also features large tents on raised platforms with twin stretcher beds, mattresses and our own sheltered kitchen area. Nearby shared ablutions have hot showers and flush toilets.
Nights 10 & 11 In the heart of Purnululu National Park, our eco safari tents at the Bungle Bungles Safari Camp boast views of the Bungles Massif from your door. The camp features modern facilities, a covered dining deck with panoramic views and an open air campfire around which you can relax beneath a sparkling Kimberley night sky: chatting, star-gazing and sharing the adventure with like-minded travellers.
What will we travel in?
We operate our 4WD Kimberley Expeditions in custom-built, 21 seat 4WD trucks with a PA system and built-in storage (no risky trailers!). These comfortable, strong remote area vehicles allow our small groups extra space (including standing room), are fully air-conditioned and fitted with adjustable air vents, reclinable seats, map pockets, and footrests. It is important that when booking a 4WD outback adventure in the Kimberley, you understand that the roads we travel on can be heavily corrugated. Rest assured, these are the conditions for which our 4WD trucks are designed.