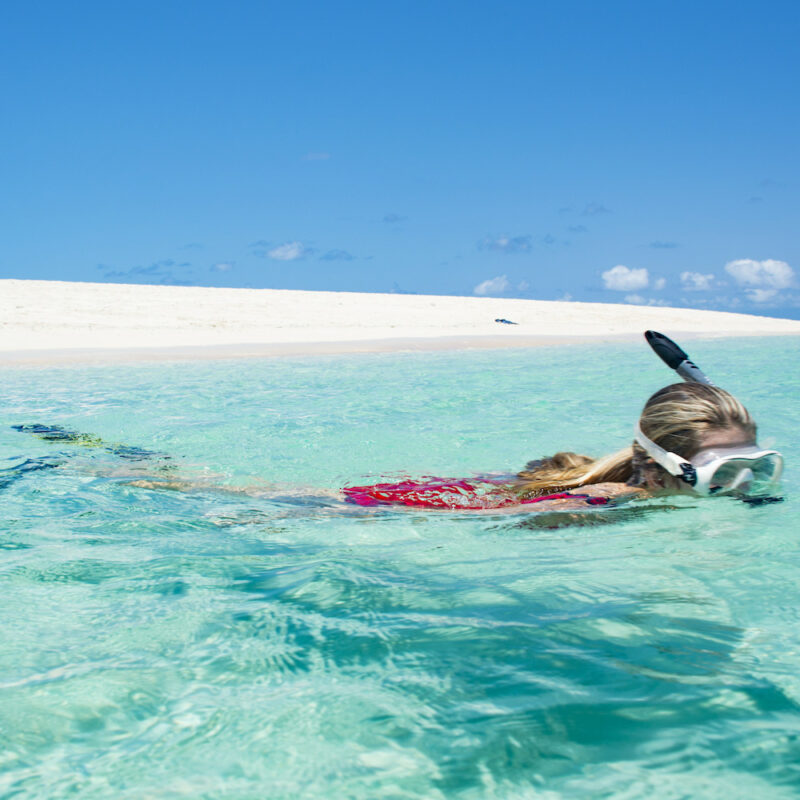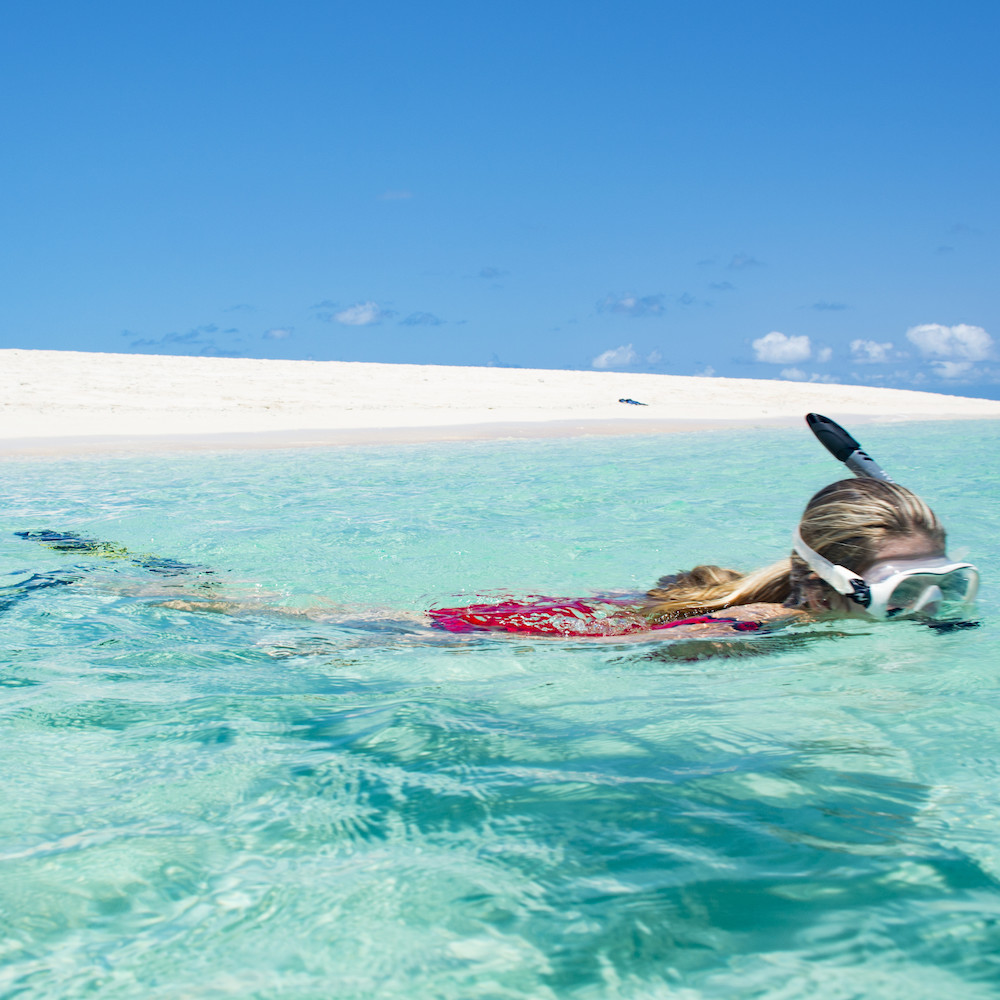 Real Aussie sagt
Enjoy a luxury catamaran sailing experience to fully enjoy a day of snorkelling and sailing
1 Day Port Douglas Outer Reef Tour
Visit the spectacular Coral Cays of Mackay Reef from Port Douglas.
One of the best Port Douglas snorkeling day trips! Join our Port Douglas Outer Reef Tour.
Immersed in the northern frontier of the Great Barrier Reef, this is the perfect snorkelling and sailing adventure for a conservation-minded visitor. Ideally suited to those who can swim and have a spirit of fun and adventure. Discerning guests can enjoy an inspiring full-day experience to the absolutely stunning Mackay Coral Cay on the Great Barrier Reef in the most sustainable way! The Coral Cays are pure white sand surrounded by a large fringing reef system and crystal clear water.
Focussing on small groups on a luxury sailing catamaran, to fully enjoy a day of snorkeling and sailing. Plus amazing food!
An Eco-Adventure on the Wild Side on our Outer Reef Tour from Port Douglas. Experience nature's finest.
Buchen Sie jetzt
1. Wie viele reisen?
2. Wählen Sie ein Datum aus
3. Sieht großartig aus!!! Buche es!
Outer Reef - Mackay Cay
We can't confirm real time availability on this tour. Please enquire about this trip and we will get immediately back to you!
Unsere Reisenden kombinieren diese Reise oft mit einigen dieser Reisen:
Route
Guided snorkel tour with a marine biologist
4.5 hours at unspoilt location on the Outer Barrier Reef
The experience of sailing on board the luxury sailing catamaran
Beach towel
Swimwear
Hat
Sun-shirt
Sunscreen
Camera
Sunglasses
A friendly smile and your consideration for this precious Marine National Park and World Heritage site
Credit Card- for onboard purchases of alcoholic beverages, soft drinks/juice.
This tour has free transfers from Port Douglas
Transfers available from Palm Cove from $56 per person return.