Most unique places to visit in WA. Let us show you the wonders of Western Australia.
Western Australia isn't always the first thing people think about when they want to travel to Australia, but it is an adventure you can't miss. We are going to let you know the best places to visit in Western Australia in this article. 
When coming to Australia most travelers decide to do the east coast from Melbourne to The Great Barrier Reef but that's just because they don't know the natural treasures Western Australia has to offer in terms of the REAL Aussie Adventures.
I personally believe WA to have more natural beauty and Australian aboriginal indigenous culture than the populated and constantly traveled East Coast of Australia. 
The WA coastline is nothing short of a traveller's paradise. Aptly dubbed the "Turquoise Coast", the largely untouched Western coast is bursting with a wealth of natural beauty, activity and sunshine. The people are friendly; the landscapes are stunning; the accommodation is top notch; the food is as fresh as can be. What more can you possibly desire?
Whether you're looking to relax or to adventure, the WA coast is your getaway
Here are a few of the places you cannot miss on a visit to Western Australia. The best places to visit in Western Australia. Our most unique attractions, best natural landscapes, and hidden gems of south west WA. We show you the places to visit up north WA and places to visit in Kalbarri.
"Western Australia is never short of unique and extraordinary holiday experiences."

Real Adventure Group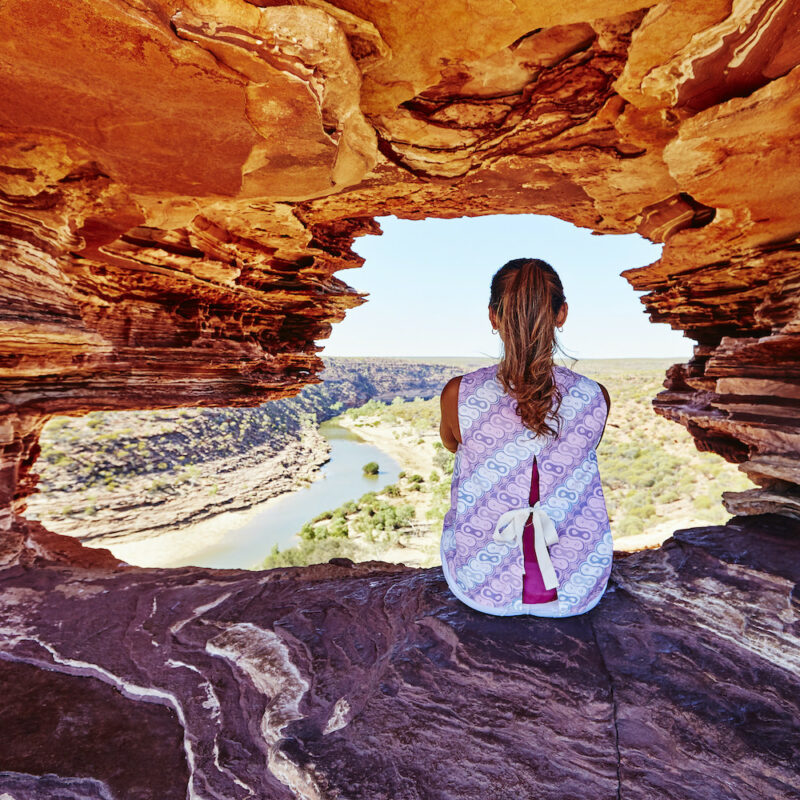 Western Australia: Best places to visit and things to do
The Pinnacles
Have you ever witnessed rocks change moods? On a plain of shifting sand, thousands of ancient limestone formations called the Pinnacles to arise. Watch the Pinnacles' shadows grow and change color according to the play of light in a breathtaking display. Paired with an Australian sunset, you can physically see the Pinnacles Desert turn into a mysterious, alien landscape. How can you miss such an amazing spectacle?
We have 1-day tours to the Pinnacles from Perth if you are short on time. 
Kalbarri National Park
Kalbarri National Park perfectly captures Australia's vibrant beauty. Places to visit in Kalbarri National Park. Peer through "Nature's Window" framing a spectacular view of the Murchison River, or get a closer look at the beautiful river by visiting the Z-Bend lookout. Wherever you happen to wander here, you're bound to get a good snap! The park also features activities like abseiling, Aboriginal cultural tours, and bushwalking. Whatever your physical ability, Kalbarri National Park has something to accommodate everyone, making it perfect for family outings.
Monkey Mia
It's not every day that you can hand-feed a dolphin! Visitors can get up close and personal with these friendly bottlenose dolphins as they swim to the shoreline for their feed. If that's not incentive enough, Monkey Mia boasts spectacularly clear waters, making for flawless photos. Grab the chance to kayak or just unwind in comfort at the Monkey Mia Dolphin Resort.
Stromatolites
Catch a glimpse of the dawn of time when you visit the Stromatolites, nicknamed "living fossils". These natural limestone formations are built by cyanobacteria over thousands of years. If you look closely, you can even see them "breathing" by creating tiny bubbles. Hamelin Pool is one of only three places in the world where you can see living marine stromatolites. You definitely do not want to pass up the opportunity to see this!
Coral Bay
Coral Bay offers a variety of ways to experience Australian wildlife, including scuba diving and swimming with manta rays. Ningaloo Reef is Australia's only reef that begins at the water's edge, making it a great place for kids to safely interact with a bounty of marine life. Depending on the season, you can meet turtles or swim with gentle whale sharks. Whatever you feel like doing, from snorkeling in Ningaloo Reef or simply soaking in the beauty of Coral Bay's scenic white beaches, our 7 day Perth to Exmouth tour gives you the freedom to pick and choose what you want to do at your leisure.
Exmouth
Exmouth's Cape Range National Park sports rugged canyons, Yardie Creek's border of striking multi-colored cliffs, and threatened black-footed rock wallabies hidden in the cliffs. Snorkel in the crystal waters of Turquoise Bay, catch the panoramic view at the Vlamingh Head Lighthouse or visit the Milyearing Visitors Centre to find out about more activities. Travel at your own convenience, as everything is easily accessible by car or by foot. Exmouth is the perfect place to tailor your activities to your preferences!I think we put this at the top of our best places to visit in Western Australia list! 
Karijini National Park
Karijini is one of the places to visit up north WA. The test of time has never been more evidently flouted by Karijini National Park's gorges. Its rock walls flaunt stunning red layers and are complemented by pools of beautiful jade water. Truly relax as you take a dip in the cool water or even stand under waterfalls. The park also features countless species of flora and fauna, including red kangaroos and echidnas. We know you can probably stay here forever, which is why we've dedicated two days of our 10 Day Perth to Broome Tour here in magnificent Karijini.
80 Mile Beach
80 Mile Beach is a stretch of pristine breach unbroken for, you guessed it, 80 miles. Enjoy a tranquil walk while drinking in the beach's panoramic views of the ocean and sky. Why not collect some unique and beautiful shells along the way? 80 Mile Beach is the real-life stuff that your typical Australian ads are made of.
10 Reasons to travel Western Australia north of Perth
North of Perth has some of the best places to visit in Western Australia in our opinion. Unlike anywhere else in Australia and maybe the world! Here are our top 10 reasons to travel from Perth heading north up the West Coast.
1. Amazing Coastlines
Western Australia is home to the Shark bay world heritage Area, including Ningaloo Reef and Coral Bay which is host to an abundance of massive Manta rays, friendly reef sharks, sea lions, dolphins, and whale sharks that you can snorkel with and feed just offshore when you go on the Real Aussie Adventures tour Perth to Exmouth.
2. Culture
Experience Australian indigenous cultures through an award-winning aboriginal experience and including their ancient cave art and dot paintings that are specific to the areas you will travel through.
3. Space, so much space
You can see for yourself the wide open spaces of Western Australia are equal to the size of western European countries like France, Spain, Portugal, Switzerland, and Germany. Australia is a massive country. So big with lovely small populations in the coastal towns such as Geraldton that offers private beaches to see native wildlife up-close and just relax in the sunny sub-tropics of Western Australia without the trouble of having to find a park.
4. Karijini National Park
Karijini National Park alone is reason enough to travel Australia's West Coast. Real Aussie Adventure's allow their travelers to spend plenty of time is the famous Karijini National Park where you can see for yourself 2.5 billion years of evolution and 40 000 years of native culture. You can explore many gorges, rock pools and view intriguing rock formations. You may recognize Karijini's features the famous waterhole that is featured in Australia's iconic film Walkabout. One of the best places to visit in Western Australia thats for sure! 
5. Kalbarri National Park
Experience Kalbarri National Park and explore the best attractions of the park such as the z-bend, Murchison Gorge and Natures window. Kalbarri features iconic red rock and natural rock pools and waterfall to jump into and relax in on your travels.
6. Sand Dunes
The sand dunes are almost pure white and the Indian Ocean is more turquoise. On the 5 day Perth to Exmouth adventure you will get to soothe your sun-kissed skin and swim in the appropriately named Turquoise bay just out of Exmouth.
7. Monkey Mia
While traveling with Aussie Adventures tours you will get to stay in the infamous Monkey Mia Dolphin Resort. Dolphins frequent the resort each day at their own will. You and your travel buddies will get the opportunity to see them up close while standing ankle-deep in the beautiful Indian Ocean, maybe getting the opportunity to feed them yourselves!
8. Cinematic Landscapes
You get to experience your life like it was a movie! The unique landscapes of northern Western Australia are featured in many well-known Australian films like the indigenous comedy Bran Nue Dae (2009), Walkabout (1971) and I probably shouldn't mention it but I will anyway Wolf Creek. If you want to see Wolf Creek you are on your own but Real Aussie Adventures will take you safely along the beautiful red dirt highways all the way up to Broome, where you get to explore the desert, red rocky cliffs, Classic Australian towns, vast blue coastlines as well as numerous waterfalls and rock pools captured in these films without the need to learn survival skills.
9. Hidden Gems
Traveling on these roads less traveled you will see so much more than if you flew to Broome whether it's a family of Emu crossing the road, kangaroos, marine life, reef, expansive coastlines, country towns, farmland and so much more. I promise the experience will be unforgettable and truly unique. You can book the 7 day Perth to Exmouth tour here!
Experience diverse and dramatic landscapes like no others on Earth right here in Western Austra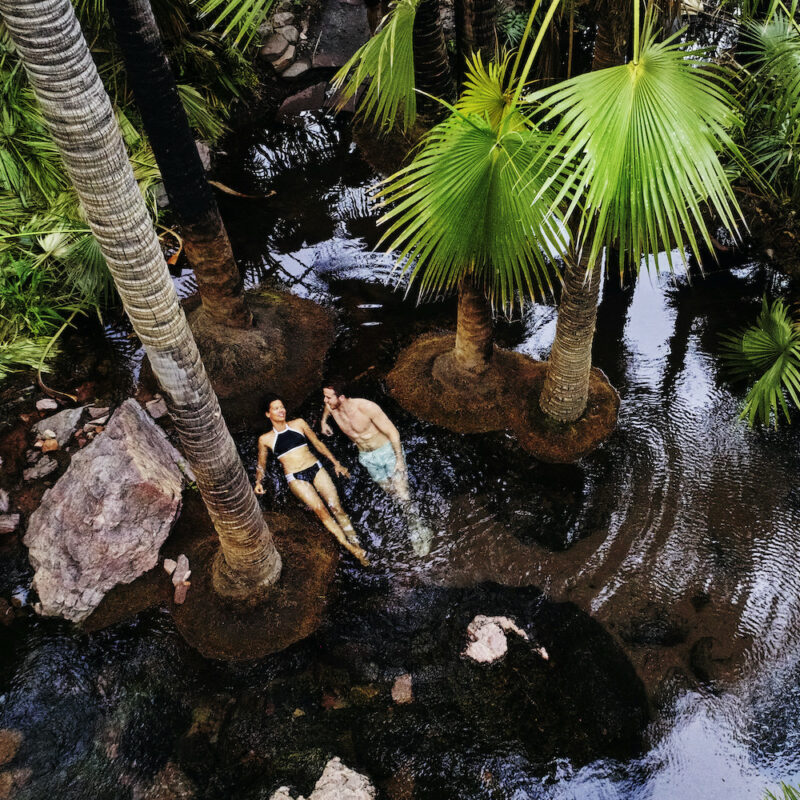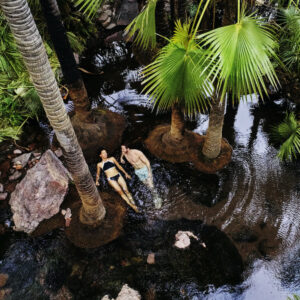 Best places to visit in Western Australia
Have you learnt the best places to visit in Western Australia? Do you have any hidden gems or things we have missed? Let us know. 
Check out our tours in Western Australia
Our other helpful travel blogs you may be interested in.
Real Aussie Recommendations
Come over to WA for winter- June and July can be stunning up the West Coast and warm too!
Book. your Kimberley Tour well in advance – every year the Kimberley tours fill up so quickly. Please book well in advance,