We have so much unique and rare wildlife in Australia. So here we give a run down on where to see native Australian Animals in Australia.
We have the Where to see Kangaroo and Koalas blog post so we wont be going into much detail about those Australian creatures in this post.
However, we still have plenty of unique Australian animals and wildlife that we haven't looked at in a blog. Namely the Platypus, Echidna, Lizards and Emu's. The animals below are just those where our tours specifically take you to see these animals or enables you to organise to see them on tour.
On tours you will either see these animals in the wild or in wildlife parks.
"Platypus are one of the most elusive Australian Native animals" Real Aussie Adventures
Platypus
The biggest questions we get here at Real Aussie Adventures is where can I spot a Platypus in the wild. Platypus can be difficult to spot in the wild, they are more endangered than ever.
Tours to see Platypus:
All tours around Cairns that include waterfalls and river cruises you may see a Platypus. They are very hard to spot.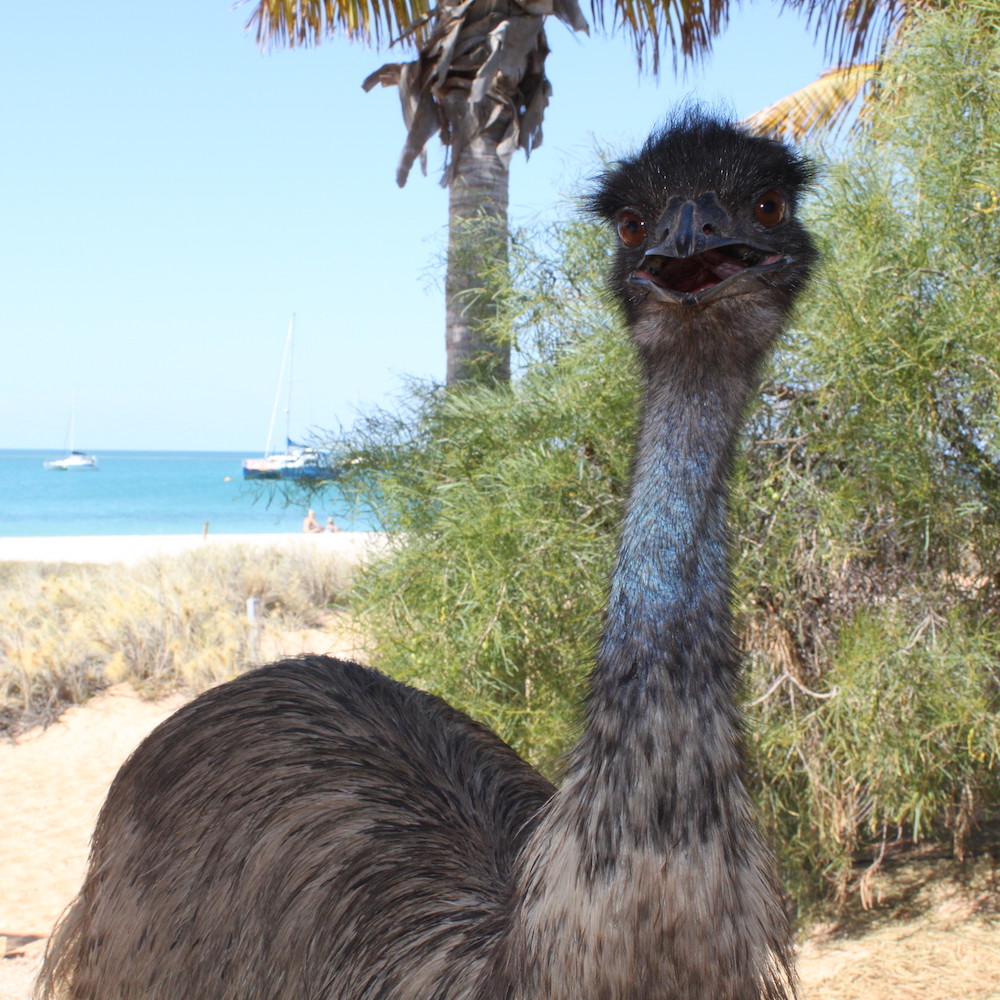 Echidna
The Echidna is a small spiked creature, similar to a hedgehog. All tours around Tasmania you may see an Echidna. They are very hard to spot, so be quiet and patient.
Tours to see Echidna:
7 day Hobart to Hobart Tasmania Tour
Lizards
We have a wide variety of reptiles in Australia…yes we have snakes which we wont mention here. We will dedicate a whole post to snakes soon, so watch out for that. Lizards can be seen all over the country, when on tour keep your eyes scanning the ground on walks and you will see one of our 3000 species of lizards hiding under rocks or along the side of the footpath. 
Tours to see Lizards:
3 Day Kakadu and Litchfield Tour
Emu
You will see the Emu bird on a lot of our different tours. They are in the wild in lots of areas in Australia, especially the West Coast and Red Centre. So you will see one on your Uluru tour or a tour from Perth. Emus are nearly 2 meters tall and may look down at you menacingly but they are just curious & harmless. They are Australia's tallest bird, so you will see them running in the fields as you drive along our highways. All tours around Australia you may see an Emu. They are easy to spot and abundant.
Tours to see Emu:
3 Day Kakadu and Litchfield Tour
AS YOU KNOW THERE ARE PLENTY MORE NATIVE ANIMALS AND BIRDS IN AUSTRALIA AND WE HOPE YOU GET THE CHANCE TO SPOT LOTS MORE.
Real Aussie Recommendations
Ask your guide- your guide knows the secret spots for seeing the best Australian Native Wildlife. So let them know on tour you are keen to get up close and personal to as many animals as possible.
Sunrise – get up early on tour and take a walk around the campsite. Always a great time to spot native wildlife.