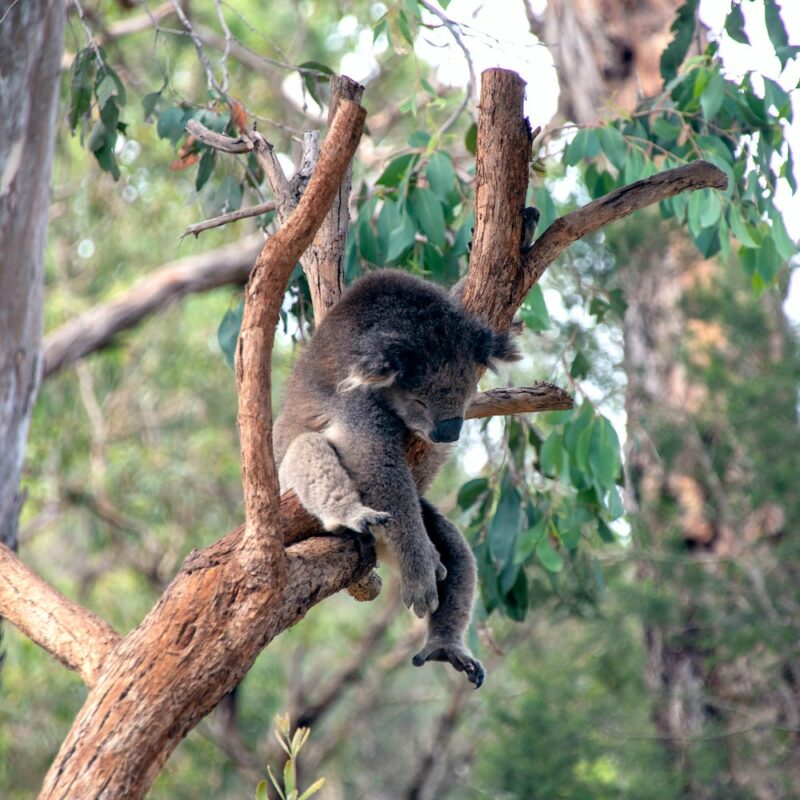 Real Aussie Says
So what are you waiting for? Get your cameras ready for some amazing shots and selfies. Always wear your adventurous spirit as we explore the beauty and the hidden joys of Mornington Peninsula.
1 Day Explore Mornington Peninsula Tour with Food and Wine Tour
Explore Mornington Peninsula tour and be as enchanted by the maritime playground, quiet bayside beaches and opposing powerful southern ocean, as you are by its wine and gourmet local produce!
Enjoy a fantastic day in the Mornington Peninsula on tour, all your senses will be delighted. We spend the day traveling through the stunning Mornington Peninsula region, stopping off at some wonderful places including Arthur's seat, Main Ridge Dairy, Sunnyridge Strawberry Farm, Mornington Peninsula Chocolates, Coastal Beach Boxes, Mocks Orchard Cider Lounge, T'Gallant and one surprise local winery.
From rustic farm houses to wineries with sweeping vistas of ocean and sky, the Mornington Peninsula is Melbourne's maritime playground, with quiet bayside beaches on one side and the powerful Southern Ocean on the other. You'll be as enchanted by the peninsula as you are by its wine, cider and gourmet fresh produce.
Book Now
We can't confirm real time availability on this tour. Please enquire about this trip and we will get immediately back to you!
Our travellers often combine this trip with some of these trips:
Itinerary
Indulge your sense as you uncover the delights of Mornington Peninsula
Panoramic clifftop coastal views from Arthurs Seat Lookout
Visit the Main Ridge Dairy and goat farm and try their fresh local produce
Sample some local hinterland produce from Hart's Farm orchards
Enjoy picking-your-own produce at Sunny Ridge Strawberry Farm (extra cost)
Explore the quaint artisan seaside township of Flinders
Take a photo snap in front of the colourful bayside beach boxes
Includes two tastings from boutique wineries in the region
Water bottle
Hat, sunscreen and sunglasses
All weather clothing
Camera
Photo ID
Spending money for lunch and local produce
All wine, cider and food tasting are included in the price of the tour. Just bring money for any extras you wish to purchase and take home.
This tour is suitable for 18's only.
Please only bring a Small day pack with you on tour (Not suitable for Backpacks/Suitcase/Prams/Wheelchairs/Pushers)
At Autopia Tours, we actively promote the protection of flora and fauna on all of our Tours. It is our duty to ensure there is minimal disturbance to our region and the species that call it home.
Cultural sensitivity and respect for the traditional owners should also be shown at all times.
Part of our responsibility is educating guests on minimal impact practices and the importance of ensuring the safety of wildlife and the environmental sustainability of the destinations we visit.
All our guides carry a current Level 2 First Aid certificate. Please report any accident or illness to your tour guide. We recommend anyone with an existing medical condition to carry their medication with them on tour and to notify their tour guide at the beginning of the tour.
Is this tour family friendly?
No, this tour is suitable strictly for people 18 years and over.
How much luggage can I bring on tour?
We allow only small day packs on board. We have no storage facilities for large backpacks, suitcases or other items.
What time does the tour start?
7:40am Immigration Museum – 400 Flinders St Cnr Market St Melbourne.
Please arrive 5 -10 mins prior to your nominated pickup location, so as not to delay or miss your tour.
There are alternative pick up locations on request, please see your confirmation documents after booking.
What time does the tour end?
Returns to Melbourne approx 5:30PM.