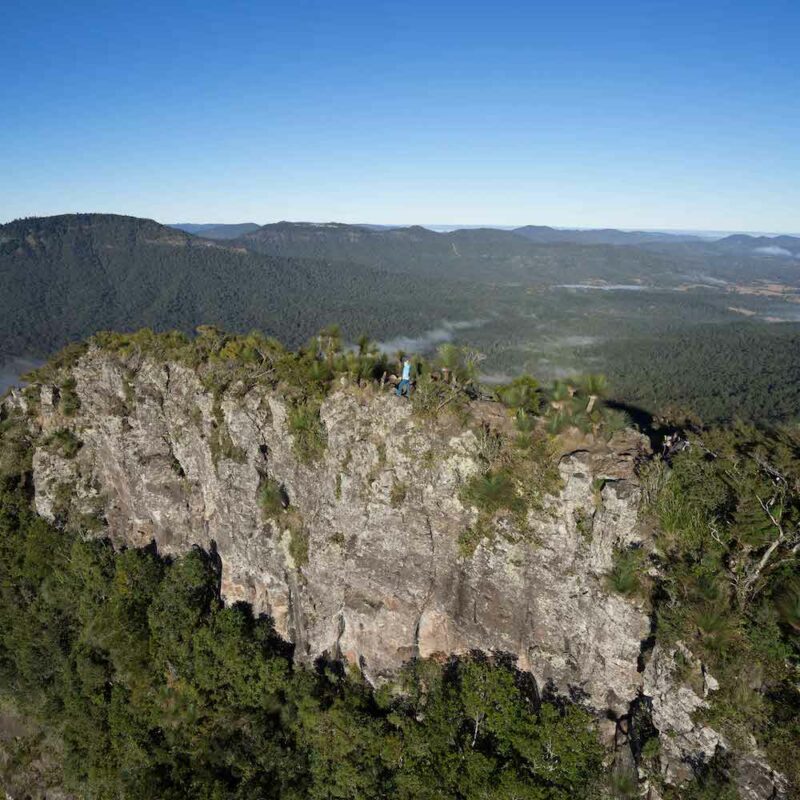 Real Aussie Says
Set deep within the foothills of the Great Dividing Range, the Scenic Rim Trail guided multi-day hikes explore some of the beautifully unique, ancient and diverse Heritage Listed Gondwana Rainforest. Our trails will take you through a 2,000ha private nature refuge owned by Spicers Retreats with ever-changing unique eco-systems and environments that host a vast variety of both plant and animal species. Take a break from everyday life, reconnect with nature and let us take care of your every need. 3 day/3 night walking experience Weekly departures, season runs from March – October Total distance: 34.5km Accessed from Brisbane with transfers included (or self-drive) Accommodation: lodge based experience, glamping at Spicers Canopy Inclusions: accommodation, transfers, food and wine, guides, experiences, loan of backpack, hiking poles and rain jacket
4 Day Scenic Rim Trail Experience
This tour is currently taking a break from operation, it will be back in 2022.
As a walking adventure that has been millions of years in the making, the new Scenic Rim Trail by Spicers is truly a one of a kind experience.
ThThe Scenic Rim Trail is a three day, three-night walk, led by expert guides through the dramatic high country of Queensland, taking in trails rich with history and majestic views.
Hiking between 6.5km-15km per day, walking highlights include the summits of Mt Mitchell and Spicers Peak, glimpsing rare and endangered flora and fauna as well as exploring the cool depths of the rainforest aside Millavale Creek.
New activities include stargazing at night, bush poetry and a very special Aboriginal cultural encounter with a member of the local Ugarapul Tribe on the afternoon of day two, whereby you will have the opportunity to experience a smoke signalling ceremony, boomerang and spear throwing as well as trying your hand at making traditional Aboriginal instruments and art.
For those of you who have been eyeing off the incredible glamping accommodation on this walk, don't despair, all three nights are complete at Spicers Canopy with a luxurious tent, great food, wine and of course time out with fellow walkers around the iconic fire pit that is sure to lull you into a true state of relaxation at the end of a breathtaking day.
With all this on offer and more, the new Scenic Rim Trail is definitely one for the bucket list!
What level of fitness do I need to participate?
The Scenic Rim Trail is graded moderate to hard and is designed for people with a good level of fitness who have had previous hiking experience. Day 1 is graded moderate (grade 3). Day 2 is graded easy (level 2) Day 3 is graded hard (level 4). Day 4 is graded easy (grade 2).
What do I carry?
The only equipment you will carry is your hiking pack (32L) and the essentials you need for the walk that day. Items might include; a camera/GoPro, jumper, any personal medications you require, a hat, your comfort pack, 2L water bladder, a 750ml water bottle and your pre-prepared lunch. Your guides will also carry tea and coffee.
What style of boots do I need?
It is essential to have good quality, lace up hiking boots with good ankle support. They should preferably be waterproof and have a treaded sole. Boots must be worn- in to minimise the risk of blisters. Hiking shoes, walking or running shoes, sandshoes or similar are not acceptable.
What will the accommodation be like?
You can expect beautiful, custom built eco-accommodation. You will spend your nights at the beautifully unique Spicers Canopy, an Advanced Eco-Tourism Accredited site with 10 safari-style tents with fine linens and Bemboka throws, exclusively used only by your group while you are on the hike.
How many guests will be on the walk?
The 4-day hike is a minimum of 2 people and a maximum of 16 people.
How many guides?
The number of guides will depend on the group size. 1-4 guests will have 1 guide, 4+ guests will have two guides accompanying them.
Is there an age limit?
We do have an age limit of 15 years and over. Anyone under the age of 18 must be accompanied by a parent or guardian.
Do we hike in wet weather conditions?
Yes. We will still commence the hike in most weather conditions (please bring along your sense of adventure) unless it poses a threat to the safety of our guests. If we cancel a walk we will be in contact with you to reschedule.
Where is the meeting point if I elect to self-drive?
The meeting point is located on our private property, 7791 Cunningham Highway, Clumber, 4309, approximately one hour from Brisbane CBD. Please arrive at 8:30am on the morning of your departure.
We can't confirm real time availability on this tour. Please enquire about this trip and we will get immediately back to you!
Our travellers often combine this trip with some of these trips:
Itinerary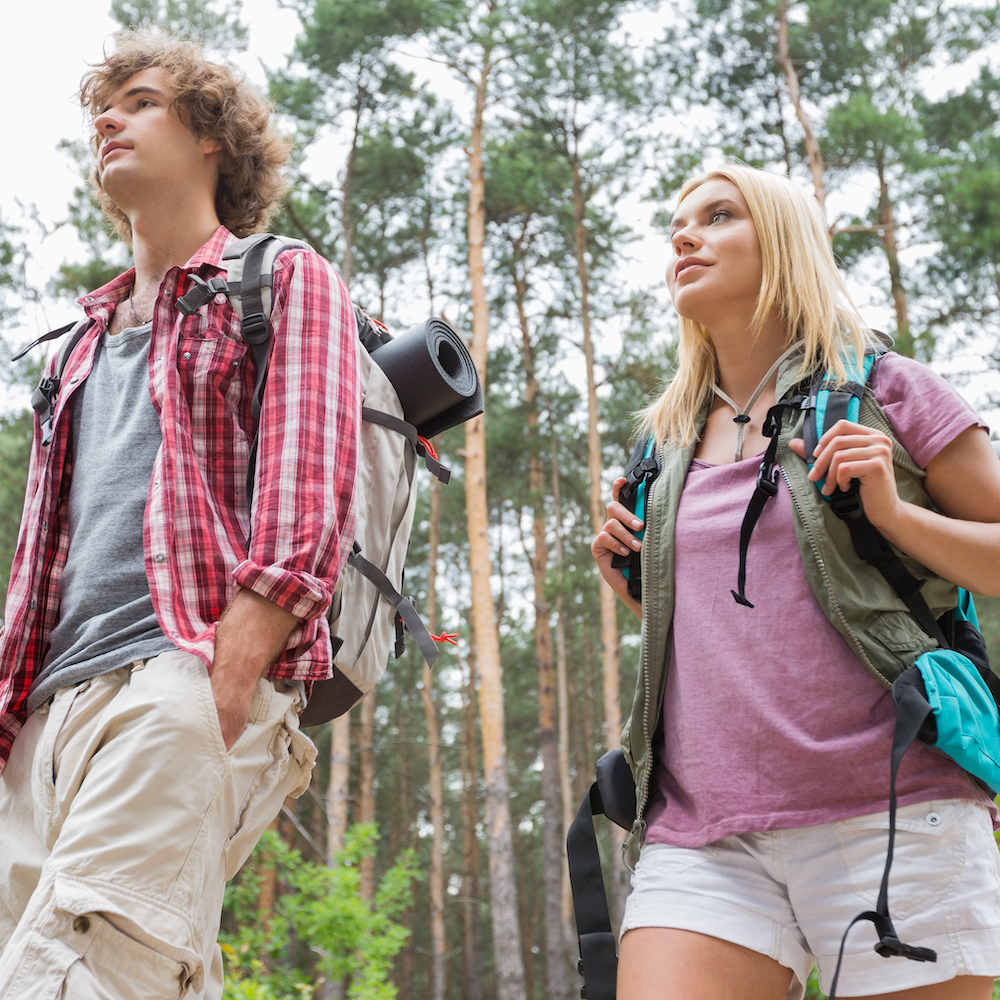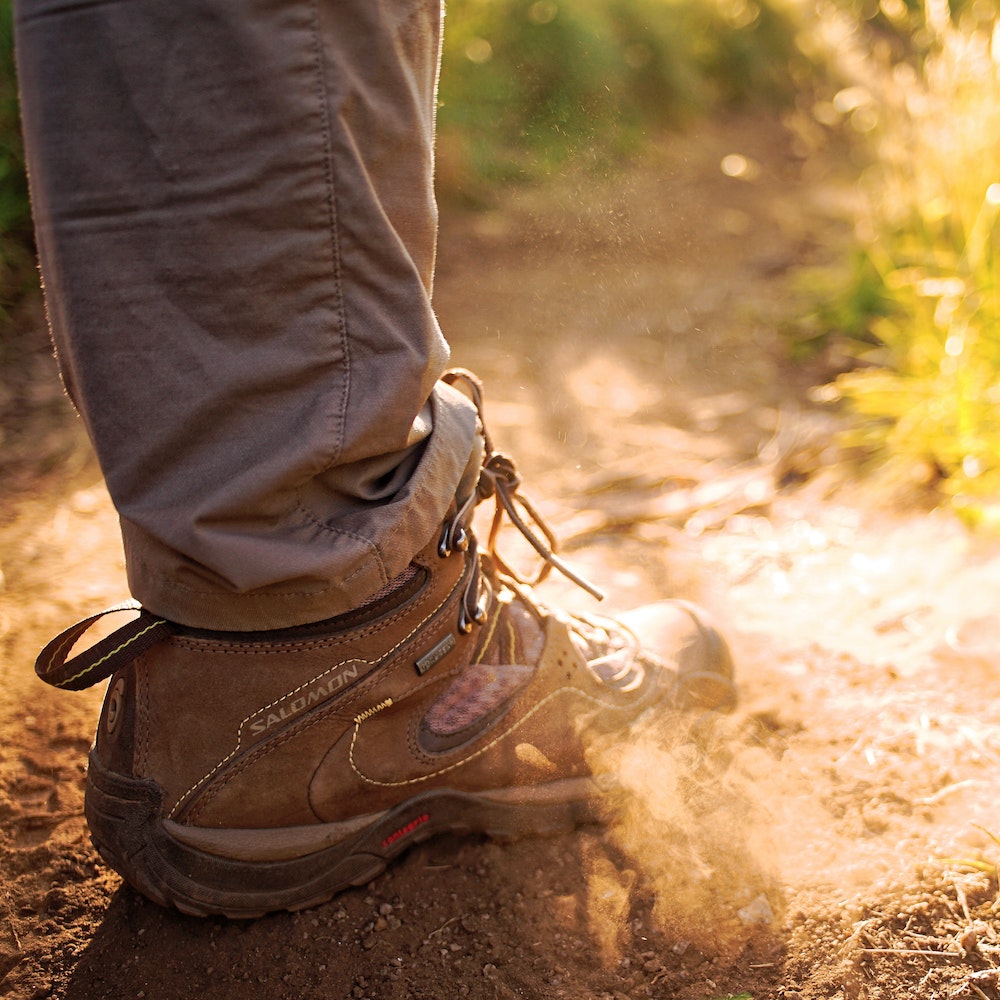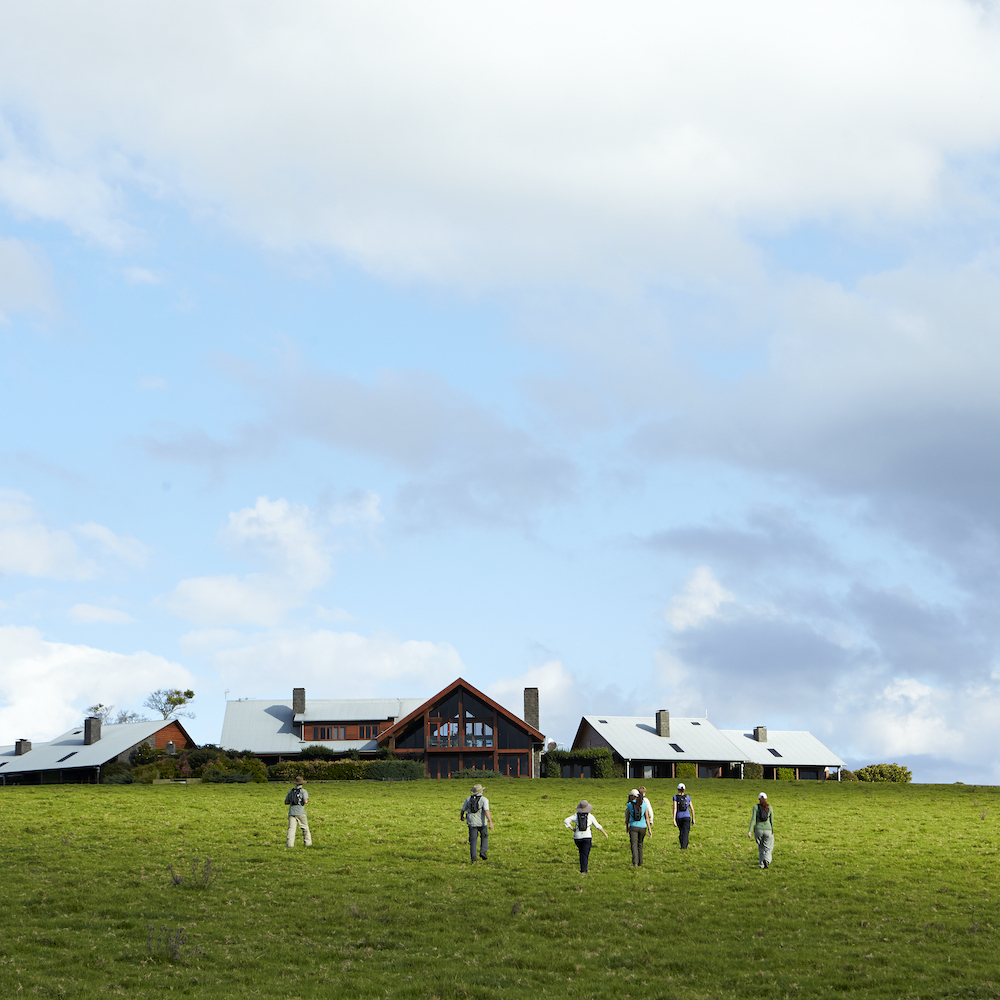 HIKING BOOTS
Good quality, lace up hiking boots with ankle support. They should preferably be waterproof and have a treaded sole. Boots must be worn-in to minimise the risk of blisters
WALK WEAR
Wear long pants and comfortable, breathable walk wear. In cooler months, wear warm tops or windbreakers. You'll also need to bring your own wet weather gear including raincoat for rainy days on the trail.
SUN PROTECTION
Stay safe in the sun, be sure to bring a hat (wide-brimmed is best) and sunglasses.
CAMERA
Enjoy the views, then capture them for a lifetime with your camera to share with loved ones.
COMFORTABLE ATTIRE
Bring comfortable attire, casual footwear (slip-on shoes) & bathers for the hot tub at Spicers Canopy.
MEDICATION
Our guides have well-equipped medical and first aid kits should you require any attention, but please do bring any special medicine or treatments you may require.