Real Aussie Says
Our most popular Fraser Island trip for those 18-35 years old here at Real Aussie Adventures this tag along tour explores the stunning Fraser Island with self driven 4×4's and sleep overnight in a private beach cabins just meters from the beach.
3 Day K'Gari Self Drive Fraser Island Tour
Trip Styles: Budget
Price From:

$549

Create a Travel Plan:
Explore Fraser Island on a 4-wheel drive tag-a-long self-drive adventure.
Sel Drive on Fraser Island with our 3 day tour. Fraser Island is the biggest island in the world which is surrounded by lush rainforest with over 100 freshwater lakes to take your pick from for a refreshing dip. Meet new friends whilst cruising along listening to tunes in 4WD vehicles. Maybe if you're lucky you will catch a glimpse of some of the island's wildlife including dingos and lizards.
There are so many highlights on Fraser Island you can swim through the crystal clear waters of the stunning Lake McKenzie, hike to Indian Head to take in amazing 360-degree views of the island. relax in the Champagne Pools, take turns driving 4×4's along the beach to all the world-class destinations, You will then drive to Eli Creek to soak in the waters of Eli Creek and explore beautiful heritage-protected rainforests.. Sleep in our comfortable Beach Cabins. On this self-drive Fraser Adventure, you will travel with a bunch of like-minded, adventurous travelers
Visit this bucket list destination on our 3 Day K'Gari Adventure tagalong tour to Fraser Island.
K'Gari 4WD Tag-Along Adventure ex Noosa or Rainbow Beach
We can't confirm real time availability on this tour. Please enquire about this trip and we will get immediately back to you!
Itinerary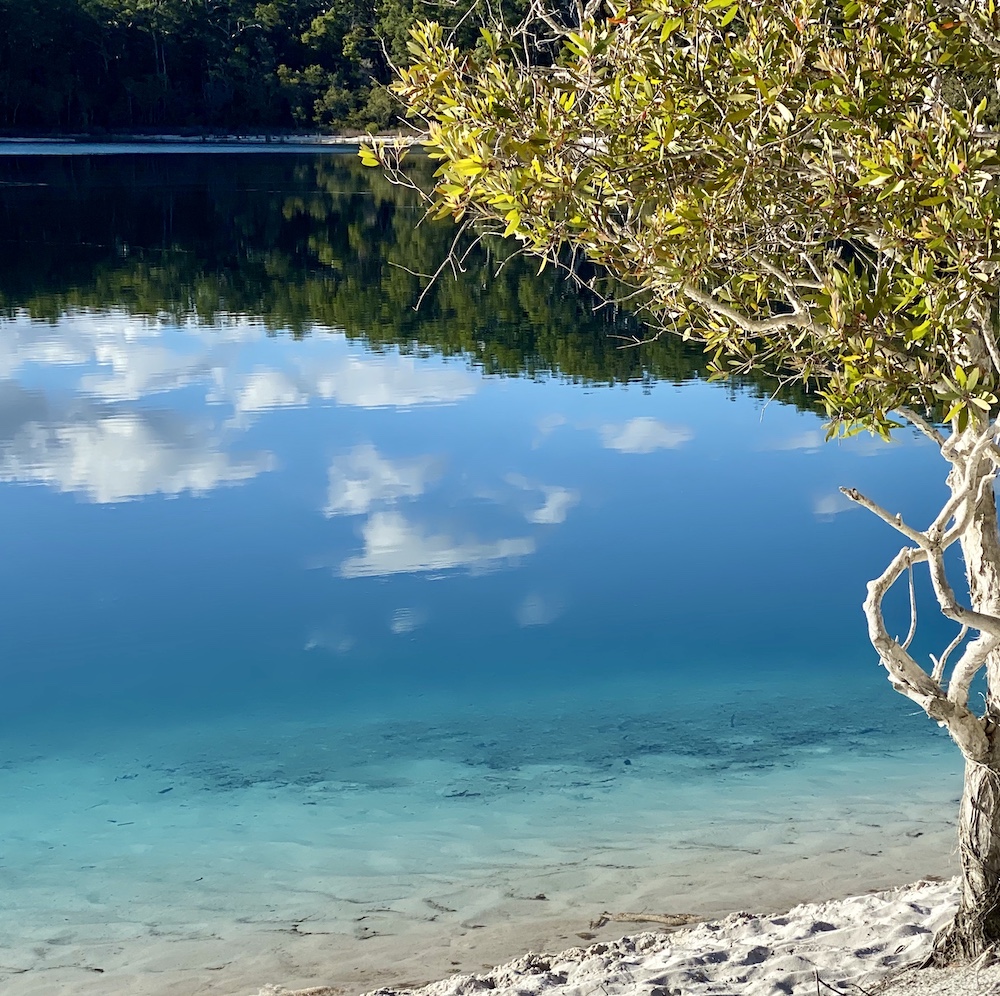 Lake Boorangora (Lake McKenzie)
Lake Wabby
Tukkee (Indian Head)
Maheno Shipwreck
Champagne Pools
Eli Creek
Central Station Rainforest
Double Island Point
A small backpack
Sunglasses
Hat
Swim wear
Warm jumper and a raincoat (for Winter months)
1 litre REUSABLE water bottle
Beach towel
Sunscreen
Insect repellent (Nov-Mar)
Your camera
 Alcohol or snacks you may want (there are shops on the island, but they are very expensive!)
We acknowledge that our adventures are hosted on the traditional lands of the Butchulla people. We pay our respects to Elders past, present and emerging. As we explore this ancient paradise with you we will demonstrate a thread lightly style of travel that pays respect to the island traditional custodians and stand side by side with them to protect K'gari long into the future.
Where can I join this tour?
Tours depart from Noosa and Rainbow Beach.
Can I drive on Fraser Island?
Booking a Fraser Island tagalong tour is by far the safest way to experience the island. It offers you the chance to drive or be driven and with a guide leading the way you've got all the fun without any of the worry. We supply all the 4WD's on our tours and our fleet is made up of the ever reliable Toyota Landcruiser. Fully automatic and geared up for sand driving they are perfectly suited to be put through the challenges of driving on Fraser Island.
If you have a full/open drivers licence, are over 21 and passed your driving test more than 12 months ago you can drive one of our 4WD's on tour. You need to have the Photo ID Card Licence with you and if your licence is not written in English or states 'Drivers Licence' on it in English you will need to provide an international translation.